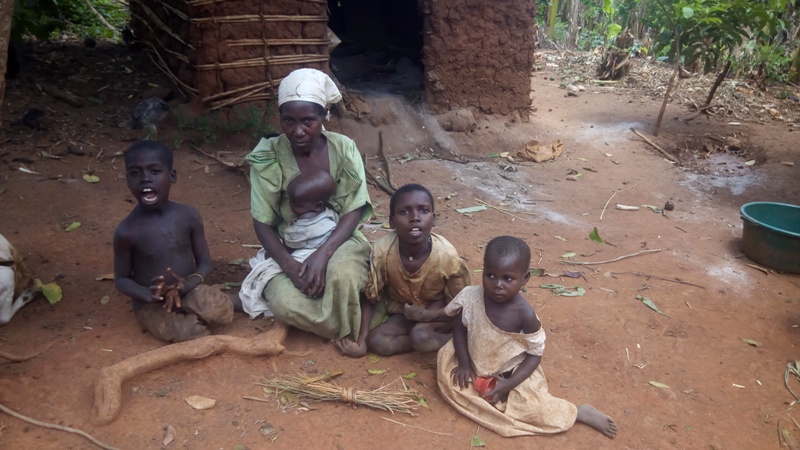 Josephine Nazziwa, a 83-year-old granny risks spending the rest of her life together with her eight grand children in the cold after her son Hamid Luyima sold off land on which her household sat.
Nazziwa, a resident of Kanseera village in East Division in Mubende district, narrated to Unwanted Witness.org that Luyima connived with Jane Nalwanga, the village's chairperson to sell off her  four-acre piece of land.
Nazziwa said that on detection that her son might be up to something fishy, she approached Nalwanga and agreed that she should not sign a selling agreement from her land.
But to her dismay, the chairperson failed to honour the agreement and went ahead to sign the agreement that saw her land being sold off.
According to Nazziwa, the transaction did not only left her homeless, but landless thus exposing them to unprecedented state of hunger in their home.
She revealed that they can hardly get a meal now neither do they have a clear hope in sight for things for an alien status quo to change.
Flanked by Edward Katongole, the victim's brother-in-law Nazziwa is now seeking good samaritans' assistance in terms of providing them with food for survival and procuring piece of land on which she would want to build another house.
She also called on district authorities particularly those in lands affairs and police to come to her rescue together with her grand children.