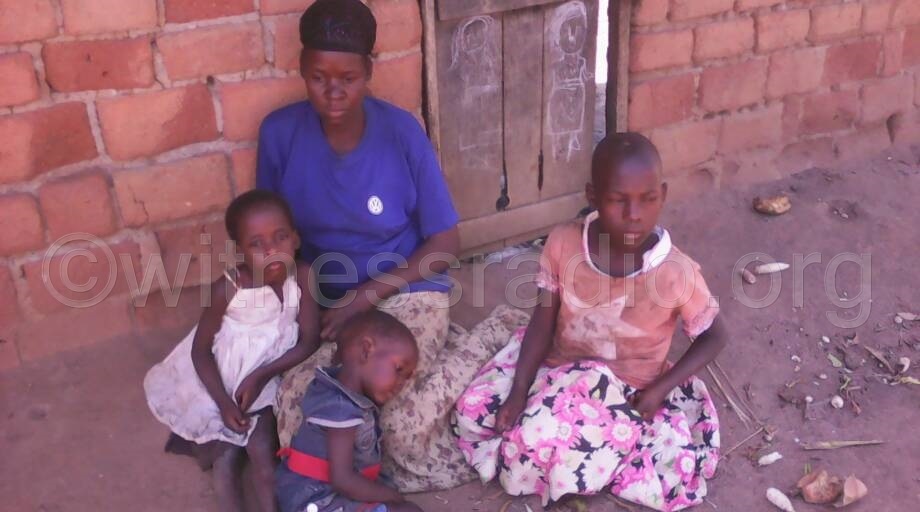 By witnessradio.org Team
Sserugo Sam, 28, is among the seven breadwinners silently facing malicious prosecution and victimization for speaking against the illegal acquisition of their land by Formasa Tree Planting Company.
Sserugo, a resident of Naluwondwa Local Council 1, Maduddu Sub County, was kidnapped by unidentified plain clothed men on 25th/07/2017 at around 3PM, forced to abandon his two children on the roadside and his motorcycle before being whisked away to unknown destination.
He was waylaid on his way from hospital where he had taken his two sick children. His wife Nanyondo Sylvia told witnessradio.org that she got concerned after her husband failed to bring back home their sick children at the expected time.
She said, she mounted a search for them (her children and her husband). In the process of searching for them, an eye witness told her that her two children (Nanyondo Rominah, 4 and Nakatte Rolana, 2) were picked by good samaritan after their father was forced to abandoned them at the roadside. "I found them at someone's home who knew me and my husband" narrated Nanyondo.
She revealed that no sooner her husband was kidnapped than their house got demolished and land grabbed. She said, she returned to her parents' home after losing everything to Formasa company. Nanyondo Sylvia, a wife to Sserugo, said she was informed that Sserugo was once held at Mubende Central police before being taken to Muyinayina prison. "ever since my husband was imprisoned, our family life has changed with child dropping out of school" said Nanyondo.
She recalls harvesting maize and beans that would fetch about 6 million shillings equivalent to about US dollar 1800 per season on their 30 acres of land. Nanyondo said, their land was forcefully taken by the company and other items on that land including a five bed-roomed house among others were destroyed without compensation.