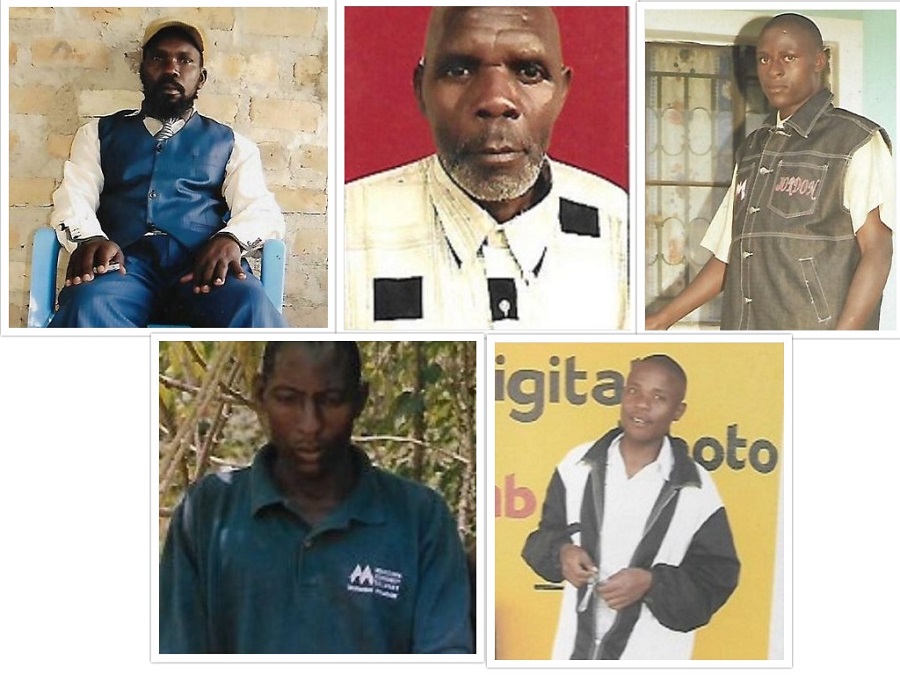 By witnessradio.org Team
High Court in Mubende has set 21st/Feb/2017 to start criminal trial of seven (7) Formasa victims including Sserugo Sam who was waylaid, kidnapped and forced to abandon his two sick children at the roadside unattended to.

The trial date announcement follows court's failure to hear a bail application that was filed late December, 2017 through Rwakafuuzi and Co. Advocates on behalf the victims.
Victims include; Sinamenya Paul, Ssemombwe Richard, Kaberuka Fenehansi, Hategeka Esau, Bukenya Godfrey, Ssebanenya Yonnah and Sserugo Sam who are facing aggravated robbery and murder charges and are being detained at both Kaweeri and Muyinayina prisons.
The recent report by witnessradio.org revealed that politically connected and economically powerful individuals as well as companies in Mubende, target outspoken members of the communities opposing illegal land evictions and end up being framed on different charges and incarcerated.
Judicial officers in Mubende have also been reported promoting plea bargaining system amongst people who are being persecuted. A plea bargaining system is used to force a prisoner to accept charges despite having not committed the crime (s).
Since 2011 Formasa company under the protection of police and the office of Mubende Resident District Commissioner has conducted violent evictions of thousands of bonafide families off their 12 square miles of community land without compensation.
Formasa is being accused by lawful occupants of torture, intimidation, harassment, cutting down people's food crops, burning down of houses and destruction of plantations.
Its should be noted that no officer or agent of Formasa Company is in court or prison despite many cases that have opened against the company by native communities.