Criminal trial for seven victims of Formasa tree planting company is set to take off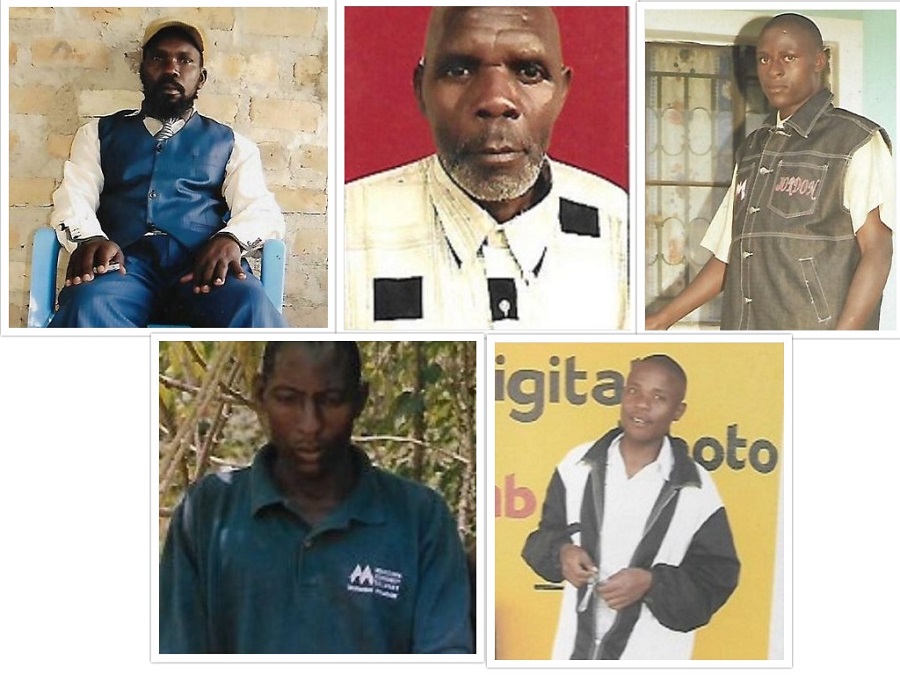 By witnessradio.org Team
High Court in Mubende has set 21st/Feb/2017 to start criminal trial of seven (7) Formasa victims including Sserugo Sam who was waylaid, kidnapped and forced to abandon his two sick children at the roadside unattended to.

The trial date announcement follows court's failure to hear a bail application that was filed late December, 2017 through Rwakafuuzi and Co. Advocates on behalf the victims.
Victims include; Sinamenya Paul, Ssemombwe Richard, Kaberuka Fenehansi, Hategeka Esau, Bukenya Godfrey, Ssebanenya Yonnah and Sserugo Sam who are facing aggravated robbery and murder charges and are being detained at both Kaweeri and Muyinayina prisons.
The recent report by witnessradio.org revealed that politically connected and economically powerful individuals as well as companies in Mubende, target outspoken members of the communities opposing illegal land evictions and end up being framed on different charges and incarcerated.
Judicial officers in Mubende have also been reported promoting plea bargaining system amongst people who are being persecuted. A plea bargaining system is used to force a prisoner to accept charges despite having not committed the crime (s).
Since 2011 Formasa company under the protection of police and the office of Mubende Resident District Commissioner has conducted violent evictions of thousands of bonafide families off their 12 square miles of community land without compensation.
Formasa is being accused by lawful occupants of torture, intimidation, harassment, cutting down people's food crops, burning down of houses and destruction of plantations.
Its should be noted that no officer or agent of Formasa Company is in court or prison despite many cases that have opened against the company by native communities.
The abducted community land rights defender is found and released on a police bond.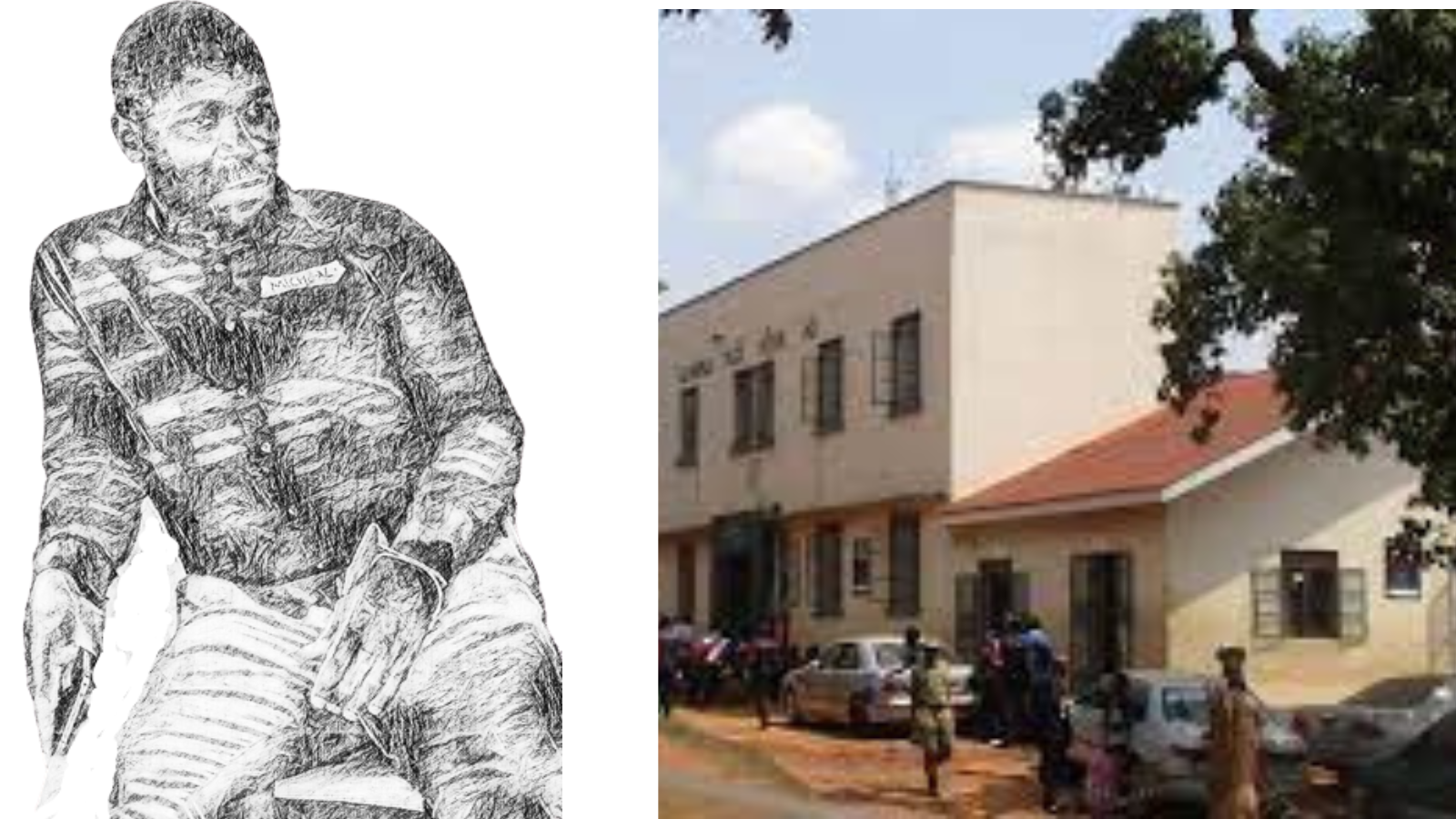 By Witness Radio Team.
A Kawaala Zone II community land rights defender who was waylaid and arrested by eight (8) armed policemen has been found at Old Kampala regional police headquarters and released without a charge.
On 31st/10/2022, armed Policemen arrested Kabugo Michael who was due to set off for a community meeting between the residents, Witness Radio – Uganda, and the Accountability Counsel intended to discuss issues surrounding their land interests targeted by the infrastructural project.
Kabugo is a community land rights defender in Kawaala Zone II Rubaga division, Kampala district. He is one of the community land rights defenders facing reprisals for defending the community's land targeted by Kampala Capital City Authority (KCCA) for a drainage channel construction and expansion project funded by the World Bank.
After a long day search for the abducted community defender, Witness Radio lawyers found him held at the Old Kampala regional police headquarters.
Mrs. Adongo Sarah, one of the victim's lawyers said the police reviewed an old file where the victim was accused of 'fraud' and re-interviewed him.
"He was able to make an additional statement, and his police bond and that of his other colleagues accused alongside with on the old file was extended to Friday 4th November this year." She added.
She further said Michael's arrest was arbitrary, adding that even the Officer in Charge of the case at Old Kampala Regional Criminal Investigations Department could not give reasons.
The victim's lawyers believe these increased actions of arrests, kidnaps, and detentions of Kawaala community land rights defenders are reprisals for their work of opposing
Breaking: A Kawaala community land rights defender kidnapped and taken to unknown destinations, others on the run.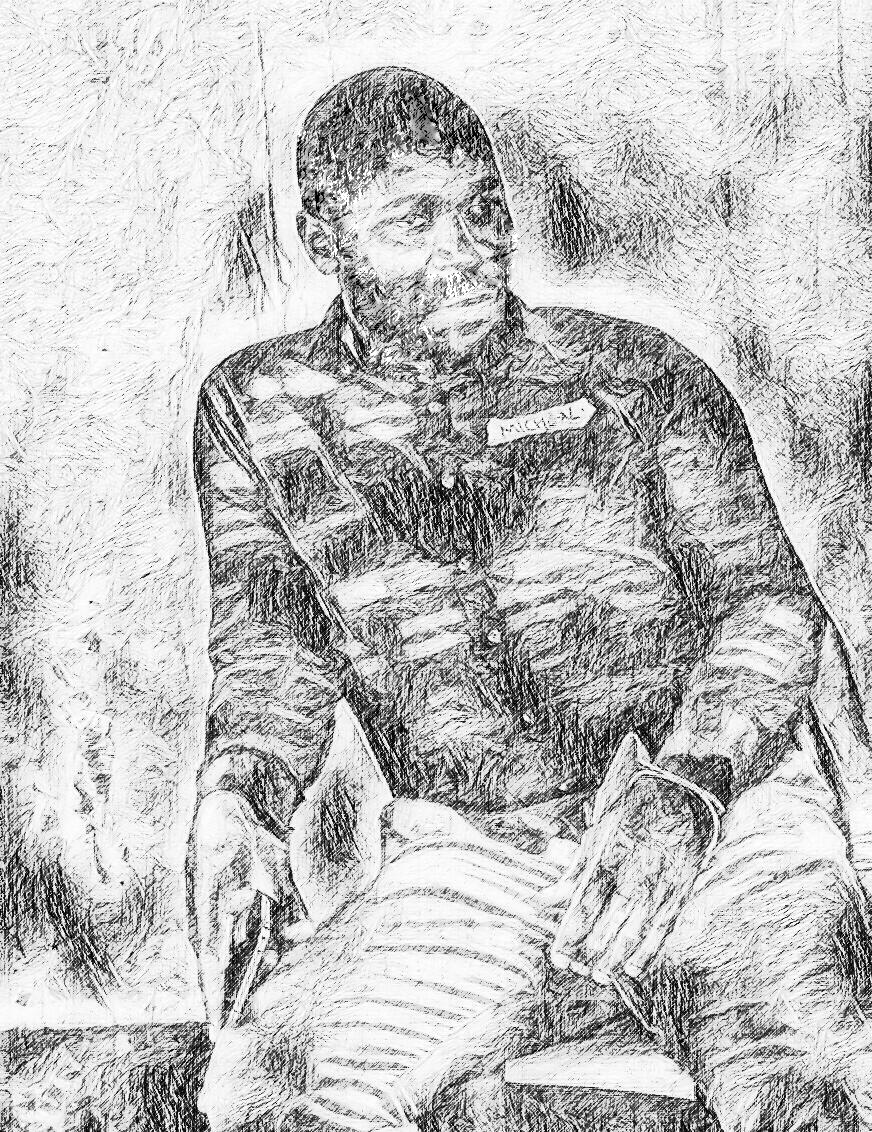 Armed Policemen have this morning waylaid and arrested a community land rights defender in Kawaala zone II Rubaga division, Kampala district, Witness Radio-Uganda has learned.
Mr. Kabugo Micheal is a renowned community land rights defender who advocates for fair compensation of the community land on an ongoing project of Lubigi drainage channel expansion funded by the World Bank and implemented by the Kampala Capital City Authority (KCCA).
According to eyewitnesses, the defender was at Mr. Kasozi's home (one of the community defenders) before setting off for a community meeting between the residents, Witness Radio – Uganda, and Accountability Counsel. The meeting was to discuss issues surrounding their land interests targeted by the infrastructural project.
"As he was sitting on a Boda (motorcycle taxi driven in Uganda and other East African States), police rounded him up before his arrest. We saw him being manhandled. They (police) forced him onto one of the police bodas before he was taken to unknown destinations." Said an eyewitness.
Another eyewitness further explained that he was arbitrarily arrested by eight (8) armed policemen on a police patrol
Mr. Kasozi Paul Ssengendo who also witnessed the arbitrary arrest of Michael said police are targeting them with arrests because of their work to resist forced eviction by Kampala Capital City Authority.
"I am currently on the run. I was a target of police but I managed to escape." The defender told Witness Radio.
In June this year, Mr kabugo and 5 others were arrested and falsely charged with forgery, a charge they said is retaliation for their work in fighting for their land rights.
Breaking: Court dismisses a criminal case against a community land rights defender for want of prosecution.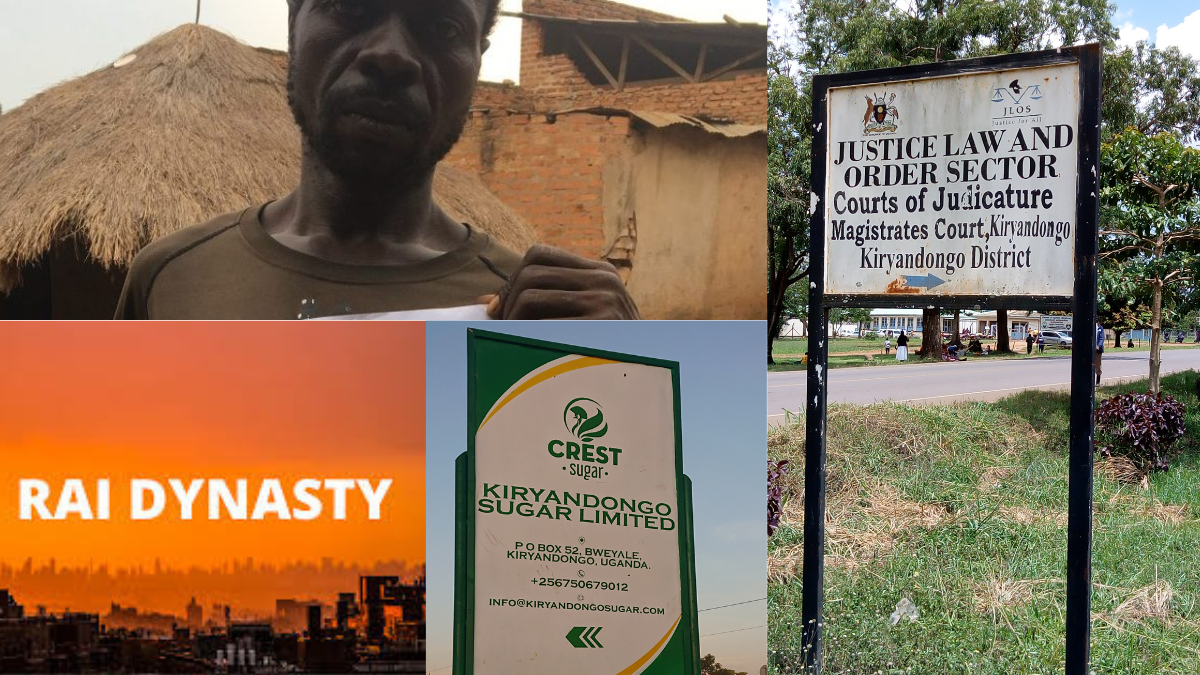 By Witness Radio Team.
Kiryandongo. A criminal trespass case against a community land rights defender has been dismissed over the prosecution's failure to adduce evidence before the Chief Magistrate Court that pinned the community defender on the alleged charges.
On 27th October 2021, Kiryandongo Chief Magistrate Court charged Otyaluk David with criminal trespass and remanded him to Masindi prison. He was later granted court bail and since then, he has been traveling 48 kilometers to and from court every fortnight.
Before he was presented before a court, Otyaluk was kidnapped and illegally detained in Kiryandongo Central Police Station (CPS) cells for five (5) days for trespassing on a piece of land he (Otyaluk) had lived and cultivated since he was born.
In the afternoon of 21st October, two (2) armed men cladding Uganda People Defense Forces (UPDF) uniform and police personnel raided Otyaluk's home and got him kidnapped to an unknown destination. UPDF soldiers guard Kiryandongo Sugar Limited plantations.
"On the day of his kidnap, Otyaluk was found praying in his house. In a blink of an eye, the defender was rounded up and bundled onto a vehicle owned by Kiryandongo Sugar Limited, forcefully evicting us off our land. We later learned that he was taken into evictor's facilities where he was kept for some time before being transferred to Kiryandongo CPS" A family member remembers.
A family member further added that before the kidnap, Otyaluk's family had lost about 12 acres of land to Kiryandongo Sugar Limited.
"Company workers under the protection of soldiers brought a tractor and plowed acres of semi-mature maize, beans, sorghum, and sim-sim. We were only left with a small piece of land where our house sits and we are currently trapped in the middle of a sugarcane plantation" a family member added.
Since the trial period was announced, the prosecution failed to bring witnesses to pin Otyaluk for trespassing on his land. It was only on the 19th of July, 2022 during a court session, one Adamuru Peter, allegedly to be a company manager turned up as a company representative but not as a witness.
In her ruling last week, a magistrate at Kiryandongo Magistrate court discontinued the trial of Otyaluk and dismissed the case.
Otyaluk is one of the luckiest among hundreds of community land and environmental rights defenders currently under persecution to have his case dismissed. It's an order of the day for the community land and environmental rights defenders to be kidnapped, arbitrarily arrested, and tortured on orders of investors for their work of mobilizing the communities to desist land grabs.
Kiryandongo Sugar Limited is among multinationals forcefully evicting over 35000 local and indigenous people off their land to give way to large-scale agribusinesses.
Kiryandongo Sugar Limited is one of the many companies owned by the Rai Group of Mauritius. The dynasty owns several other companies in DR Congo, Kenya and Malawi, and Uganda. A dynasty owns companies such as West Kenya Sugar (which owns Kabras Sugar), Timsales Limited, Menengai Oil Refineries, Rai Ply, and Webuye Panpaper.
In Uganda, the Rai Group of Mauritius owns Nile Ply limited, Kinyara Sugar Limited, and Masindi Sugar Limited among others. One of its directors is a shareholder of a British Virgin Islands company, listed in the Panama Papers database recently.
The same company has fraudulently gotten a license to replace part of Bungoma natural forest with a sugarcane plantation.
"Court has shown today that the company is maliciously arresting us to keep us in jails. To weaken our hearts, wasting our time and resources. They intentionally do this because we refused to surrender the land we have lived on for years. It is shaming that the government has failed to protect the rights of the poor people." The defender noticed.