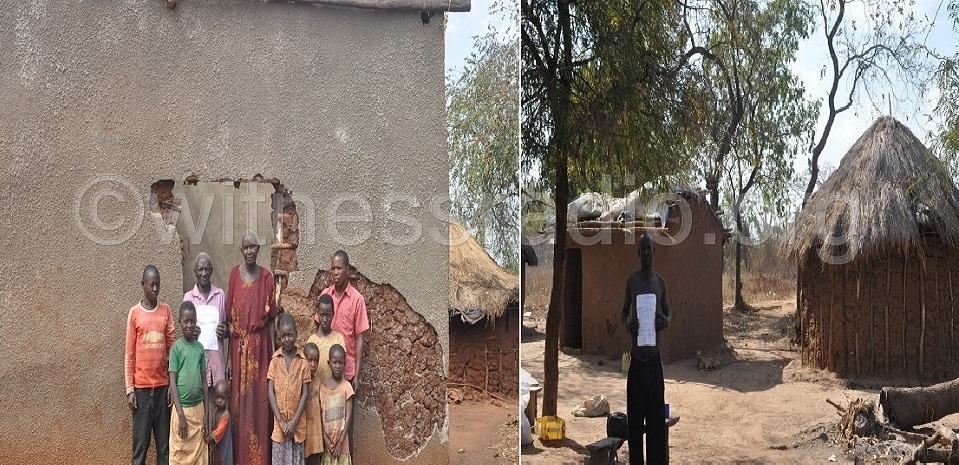 By witnessradio.org Team
"My ten (10) acres of land were taken after I was forcefully paid Uganda Shillings 1,577,500 equivalent to US $ 439. My land has been my occupation for the last 30 years and its been a source of livelihood for a family of 11 members" Said Ssenkware Godfrey.
Ssenkware, 82 years, a resident of Tecwa village, Kitwaala parish Kiryandongo Sub county said his land had cassava, banana plantations, fruit trees and used it to grow beans and maize that would help him earn more than 1 million Uganda shillings per season to meet school frees for his children and other basic needs.
He said he was forced to sign a land sell agreement on a gun point by police and army officers who were acting on behalf of Agilis partners, owned by Joseph Initiatives' company. Ssenkware was only given three days to leave the land.
Ssenkware, is among thousands of indigenous family heads that have lost their ancestral land to Joseph Initiatives under coercion. The frustrated Ssenkware said that given his old age, he can no longer start a new life without money.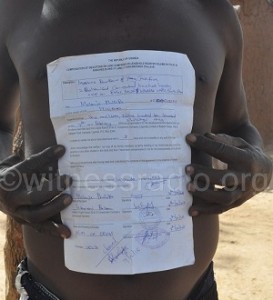 Malenje Phillipo, 60 years old said, he owned 100 acres of land, which had seven houses, four (4) acres of upland rice plantation, twenty (20) acres of maize, an acre of sweet potato, cassava, fruit trees and tomatoes. " I was forced to sign a sell agreement and paid Uganda Shillings 1,910,000 on 7th/02/2018 an equivalent of US $ 531 and vacate in three days.
Malenje a resident of Nyamuntende local council one said, his land was paying school fees for his 12 children and had enough to look after his three wives.
However, when witnessradio.org requested for rates agreed between the company and bonafide occupants being used to determine payments, Joseph Initiatives' official in an email said, the process is still on-going and they would share when the process is complete.
More natives continue to fall prey and losing their ancestral land without a clear plan for resettlement as there's no intervention from either national or local leaders.