China: ramping up investment in African agriculture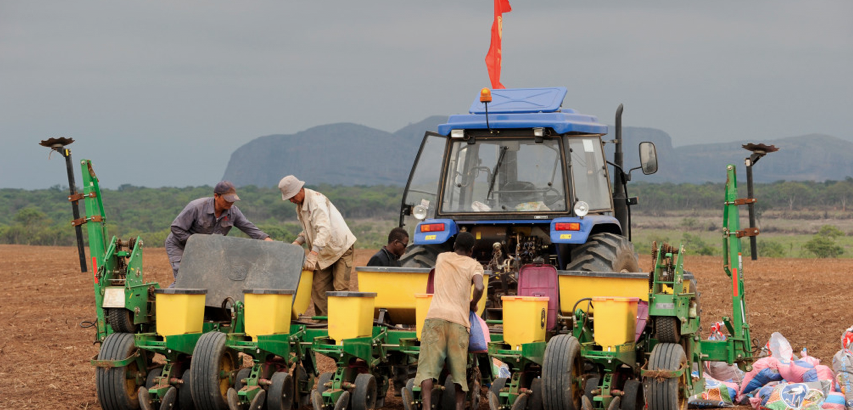 by Helen Castell
As China's government pledges to help funnel more aid, development finance and private-sector capital into African agriculture, what's motivating the flow and is it having a positive impact?
The flow of Chinese money into Africa is growing fast, with agriculture attracting a sizeable chunk. In 2014, Africa received around 12% of China's overseas agricultural investment and the proportion continues to grow, according to a 2018 USDA report, which based its calculations on Chinese government data.
Chinese firms investing overseas receive strong financial support from the Chinese government, which sees Africa and agriculture as important to China's 'Go Global' drive
At the 7th Forum on China-Africa Co-operation (FOCAC) held in Beijing September 2018, Chinese President Xi Jinping pledged €52 billion in financing for projects across Africa over the following 3 years. This will include €13 billion in grants and interest-free or concessional loans – three times the amount pledged at the previous FOCAC in 2015 – €17 billion in credit lines, a €9 billion development finance fund and €4 billion to finance imports from Africa.
While Jinping did not detail the projects, he said agricultural modernisation would be a key focus, with the investment including funding for 50 agricultural assistance programmes and to send 500 agricultural experts to Africa to train entrepreneurs and agricultural scientists. Chinese firms would also be encouraged to invest at least another €9 billion in Africa over the period, Jinping added.
Public-private partnerships
While the Chinese government is the main driver for investment in African agriculture, it is increasingly seeking to involve private-sector companies through public-private partnerships, notes Cathy Xi Cao, an independent agricultural analyst at the time of writing. She predicts that this will likely accelerate as China's huge Belt and Road Initiative (BRI) – which seeks to build trade routes across Europe and Africa – gains momentum. And, while many BRI investments will focus on hard infrastructure, like roads and ports, these should theoretically support agriculture, improving logistics as well as helping farmers reach domestic and overseas markets.
Agricultural technology demonstration centres, typically operated by private Chinese companies with financial support from China's Ministry of Commerce (MOFCOM), represent China's most high-profile investment in African agriculture. There are now 23 centres across the continent offering farmers Chinese seeds for rice and other crops, as well as technology and training on cultivating everything from mushrooms to maize and rearing livestock such as cows or poultry.
Proponents of this model include the Bill and Melinda Gates Foundation, which has partnered with MOFCOM to support two centres in Mozambique and Zambia and says that China has valuable technologies to share with Africa, as well as expertise gained during its own agricultural transformation.
Big private-sector Chinese players in African agriculture that have wrapped technical assistance around their investments include Tian Ze, a subsidiary of China Tobacco Co. Since 2005, it has used a contract farming model to expand across Zimbabwe – where, by 2014, it had 387 tobacco farmers in its network – and also into Malawi, Tanzania and Zambia, according to USDA. Tian Ze's investments reportedly include the provision of low- or no-interest finance to farmers, although exact figures are not available.
Chinese firms investing overseas receive strong financial support from the Chinese government, which sees Africa and agriculture as important to China's 'Go Global' drive. For example, when the Agriculture Development Bank of China and the country's Ministry of Agriculture agreed in 2016 to provide €390 billion in agricultural lending, supporting Chinese agricultural companies' overseas investments was cited as one of 10 targets for the money.
Commercial motives
Beijing's main motivation for supporting investments in African agriculture is widely assumed to be securing food supplies for China but this is not supported by data. Africa supplied only 2% of China's agricultural imports during 2010-15, according to Chinese customs figures, the USDA report notes. And, while much of its technical assistance and aid focuses on rice, China does not import rice or any other grains from Africa. Indeed, FOCAC stressed in its action plan the importance of helping Africa to achieve food security by 2030.
Rather, aid flows appear to be designed to build goodwill in African countries, facilitating the entry and profitability of Chinese firms, and building markets for Chinese inputs such as rice seeds. For example, investments by Chinese animal feed supplier New Hope Group, including in Egypt and South Africa, focus on building markets in those countries for its feed.
Indeterminate impact
With multiple media reports accuse Chinese entities of 'land grabbing' some 6 million ha of land across the continent, the impact of Chinese investments in African agriculture is a sensitive topic. However, the reports appear to have been greatly exaggerated, with the China Africa Research Initiative at John Hopkins University stating that barely 4% of this figure – 252,901 ha – can be confirmed.
China's readiness to lend to African governments – Kenya, for example, owes around €4.6 billion to China, equivalent to around a fifth of its total external debt – has also raised concerns, with critics alleging it is a way of China gaining political influence, particularly when borrowers struggle to repay. This may or may not be true, but much of this government-to-government lending is focused on energy or transport infrastructure rather than agriculture, where Chinese development and commercial bank lending is directed at Chinese firms.
On an individual farmer level, the impact of Chinese investment has been mixed. For example, while Zimbabwe's tobacco board has credited Tian Ze's contract farming model for helping the sector thrive at a time when international sanctions kept investors from other nations away, the Chinese firm reportedly demanded loan repayments from tobacco farmers in 2016 when they could not deliver the crop due to drought and crop failure. And, while Chinese agricultural technology is cheaper than that from the West, some media reports quote farmers as saying that it is still too expensive and that they have learned little of use at Chinese demonstration centres.
CIDCA: a new era?
In April 2018, it was hoped with the launch of the China International Development Cooperation Agency (CIDCA) that Beijing was ushering in a more transparent and collaborative approach to its aid flows in areas including African agriculture and a willingness to acknowledge mistakes. Less than 6 months later, the publication of a joint report by CIDCA and UNDP assessing the impact and effectiveness of two Chinese projects – the Agricultural Technical Cooperation Project in Guinea-Bissau and the Agricultural Technology Demonstration Center in Mozambique – appeared to represent a step in that direction. The report made several recommendations, including that Chinese technical experts stay in-country for longer and engage more with local partners such as farmer cooperatives and NGOs.
Biggest offer on the table
Nevertheless, within the continent and abroad, China's investment in African agriculture remains controversial. The unusually strong ties between the state and private sector in China are regularly criticised by western governments and companies, who argue cheap funding gives Chinese firms an unfair advantage in markets, including agriculture, and hands Beijing a worrying level of influence over African leaders. Others argue that African farmers will not gain in the long term from a model that is geared towards Chinese commercial interests. For the moment, however, China's offer remains, if not always the best, by far the biggest offer on the table for African agriculture. Only when rival governments up their own commitments to the sector will this change.
A government project is pushing hundreds of families off the land without re-settlement in the Lyantonde district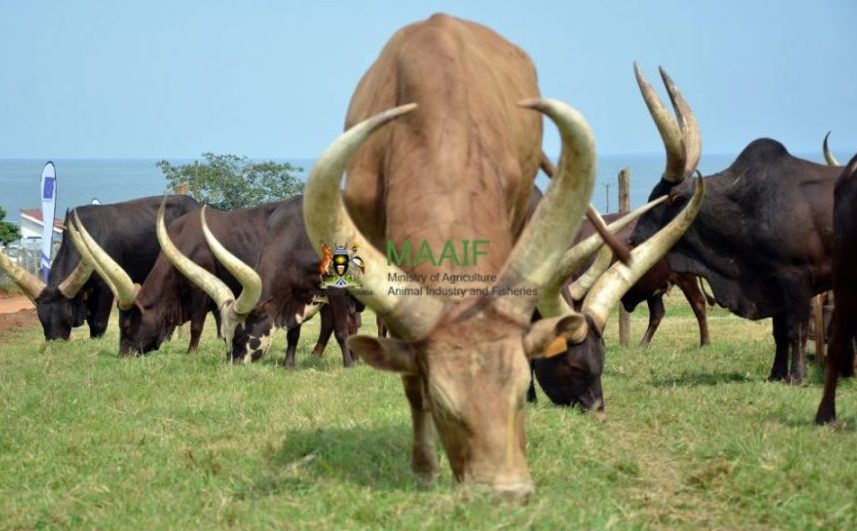 By witnessradio.org Team.
Lyantonde – Uganda – without any informed consultations or community engagements, the government of Uganda is constructing a world-class pre-export quarantine facility for animals on a piece of land which has been feedings hundreds of native families for more than three decades.
Once the project takes off, a source of food, employment, education, and a provider of finances to meet basic needs for hundreds of families will be no more.
According to the Ministry of Agriculture, Animal Industry, and Fisheries, the facility will act as a quarantine ground for animals before export for a specified period of time for veterinary observation, sampling, testing, and vaccination among others.
The project which targets land measuring approximately 98.2 Hectares, shall facilitate the export of animals and meat in bulk from Burundi, Rwanda, and DR Congo, and other neighboring East and Central African countries.
But, Grace Batine, 57 years and a mother of 12 children who has been deriving a livelihood from the targeted land says, the project is shattering the future of her family as it will deprive them of the right to food and other basic rights.
"I settled on the land in 1994, which has been a source of everything. When the government decided to develop it, why do they fear to consult us and whose responsibility is it to protect and care about our wellbeing? Do they want the European governments to care for us if they can't," a poor Batine questioned.
Benon Musinguzi, a resident of Makukulu Village, says they only want the government to compensate if not, resettle them because they have nowhere to go.
"We respect the government's move to construct the facility but it would not be fair if they evict us from our only livelihood. We think if they have no money for the compensation they should allocate to us part of the land for us to continue thriving. We admit this is not our land but for more than 30 years we have been on this land," adds Musinguzi a father of 8.
In an interview with the land desk officer at the Ministry of Agriculture, Bruce Turyatunga, claimed the move to evict residents is ready and the government shall not even compensate a single coin to them since they illegally occupied the land.
"This is a government land that was surveyed and we have a title on it, how do you compensate someone on your land, we are even consulting from the Attorney General and Administrator-General to see how these people can compensate us for using our land for all that time," Mr. Turyatunga added.
A new pattern of senior UPDF officers' involvement in the land grab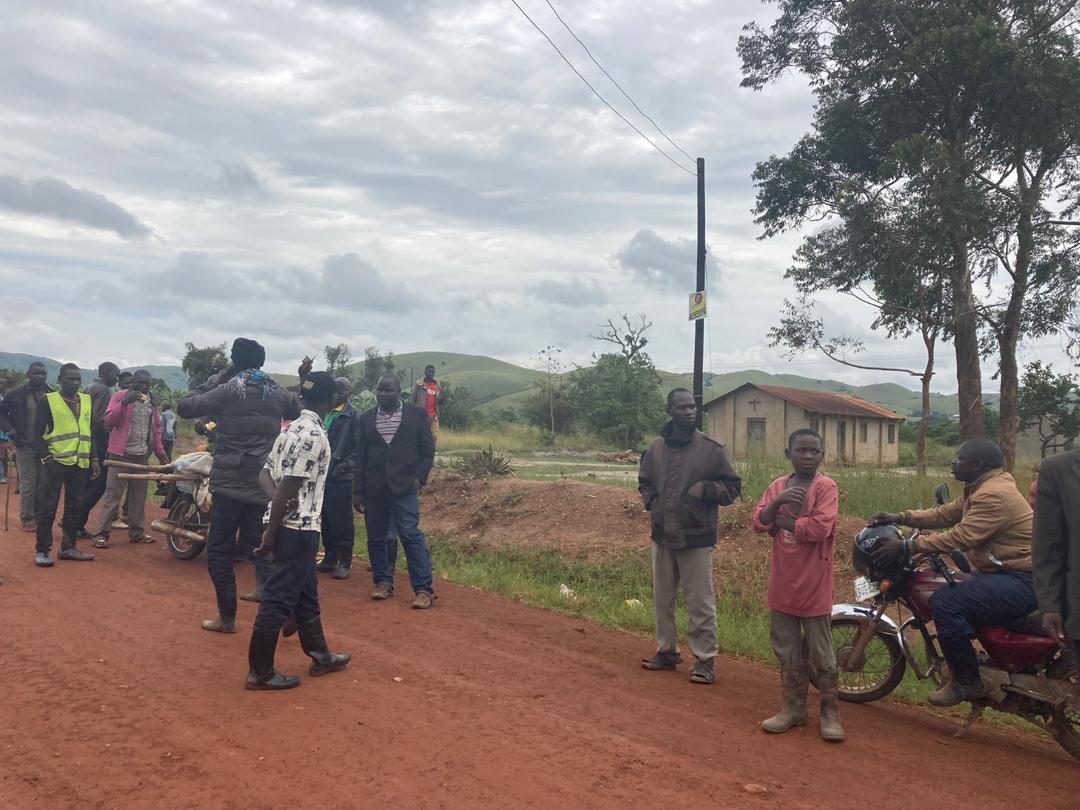 By witnessradio.org Team
Barely two weeks after witnessradio.org exposed a senior officer of Uganda People's Defense Forces (UPDF) involved in grabbing land for 20000 inhabitants in Kassanda district, another UPDF officer is allegedly dispossessing 240 families.
Uganda People's Defense Forces is a national force with several Constitutional obligations, and among them is to preserve and defend the sovereignty and territorial integrity of Uganda, which is anchored under article 209 (a) of the 1995 Constitution of the Republic of Uganda.
The reported cases of land grabbing by UPDF officers allude to the fact that both cases use similar tactics to dispossess poor natives that are legally occupying public land with help from district land offices.
According to witnessradio.org investigations, both communities have derived their livelihoods from their land and have become victims of fraud in different districts' land offices as they are blocked from legalizing their existence on the land.
Earlier in January 2021, more than 20000 inhabitants in Kyakatebe, Namuganga A, and Namuganga B, leaped out of their skins when the Mityana district land office blocked them from acquiring a freehold lease on their land, saying the said land was acquired by a senior UPDF officer, a one Lieutenant David Kabagambe and others.
In Rakai district, the Southern border district between Uganda and Tanzania, another senior UPDF officer a one Captain Geoffrey Kalamuzi, is alleged to have fraudulently acquired land owned by more than 240 families.
Residents of Kyakago and Kasese villages in the Kibanda Sub-county, Rakai district explain that they legalized their occupancy in 2010 on a piece of land which Captain Kalamuzi claims to have gotten a lease offer.
"As bona fide occupants we got proof of ownership from the district land office in order to secure our livelihood, we wonder how Captain Kalamuzi can acquire legal documents on the same land, says Thaw Seruyima the Kyakago village chairperson.
A father of 30 children, Mugonza Habibu explained that the land Captain Kalamuzi is grabbing, is an ancestral home to more than 200 families on which a number of people from previous generations were buried there.
"We are shocked by this behavior of armed men. It's impunity, which we cannot accept. I have an extended family which I cannot feed if my 5 acres are grabbed, I even question where I can take it", angrily said Mugonza, a father of 30.
He further accused Captain Kalamuzi of misusing his powers as an army commander to grab their land.
However, the Secretary Rakai District Land Board Mr. Edward Kamya said Captain Kalamuzi was granted permission to open boundaries of a piece of land adjacent to that of the communities.
Captain Geoffrey Kalamuzi denied the allegations of land grabbing. He however said his interest is to map and survey his land. He however did not mention the exact location of a piece of the land he owns.
Industrial Park Development in Buikwe is dispossessing hundreds of Native Families…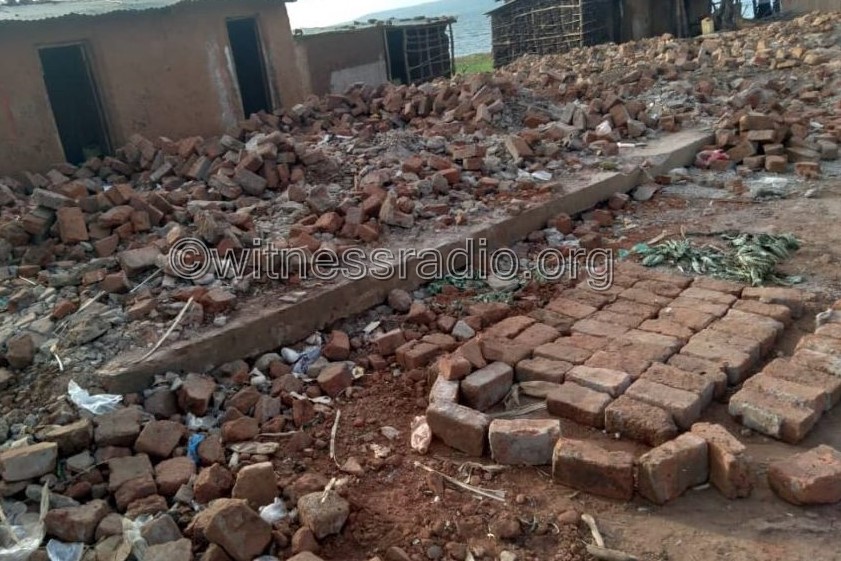 Structures of houses demolished by G.M Sugar in Namabere village, Buikwe District.
By witnessradio.org Team.
Buikwe – Uganda – Close to 1000 families in Namabere landing site, Buikwe District are forcefully being evicted off their land to give way for an industrial park, witnessradio.org has learned.
The industrial park which measures approximately 329.5 Ha, along the shores of Lake Victoria, is the brainchild of Magan Patel, the head of Nile Group of Companies. It is not clear whether the park authorities obtained the social and environmental impact assessment from environmental regulatory bodies as it is adjacent to the lake.
witnessradio.org findings indicate that so far the park has attracted about 26 companies amongst others include; Nile Agro Ltd; Nile Aluminum Ltd; Nile Batteries Ltd; Nile Wheat Ltd; Auro Meera Paper Ltd; Modern Distillers Ltd; Modern Laminates Ltd; Nile GM Plastics Ltd; Modern Rubber Ltd; and Cable Ltd and many others.
According to the affected persons, GM Sugar Company one of the companies targeting their land, since November 2020 with the help of Buikwe police has been forcing natives to receive payment in form of transport on a gunpoint to vacate the land. The payment ranges from 100,000 – 200,000 Ugandan shillings to residents of the area to vacate their land.
"Imagine at a gunpoint, someone is paid Uganda Shillings 100,000, his/her properties get destroyed and your forced to vacate where you earn a living. How do you feel? Do you know how hard this is?" angrily asked a 45-year-old Bayati Kafuuko.
Bayati, a mother of six (6) said that she has nowhere to go and left with nothing to feed her family since all her property was destroyed by the armed men.
"What can that money do, it can't even meet transport costs," added Bayati.
Several affected persons revealed that before the eviction, there was neither consultation and concession to the project nor valuation and fair compensation of their property.
"Ever since the attack started we live in fear, we cannot sleep because most of our houses were pulled down. All our fish was taken by soldiers, we have nothing to eat," said a 58-year-old Francis Obiire.
He added that he cannot accept being illegally evicted on land he has lived on since his birth.
"My father has lived on this land since 1950. I was born here in 1962. With this little money, which land do they expect me to buy," Obiire added.
The chairman of Namabere village Mr. Ochen Peter said his people are being intimidated without due process is followed. He further said that workers of the investors under the protection of police carry out daily patrolling of the area just to intimidate residents.
When witnessradio.org contacted Ssekamatte Musa, one of the GM Sugar company managers, he declined to speak.
"I am busy, I will call you," he said.