To AIIB: Stop bankrolling landgrabs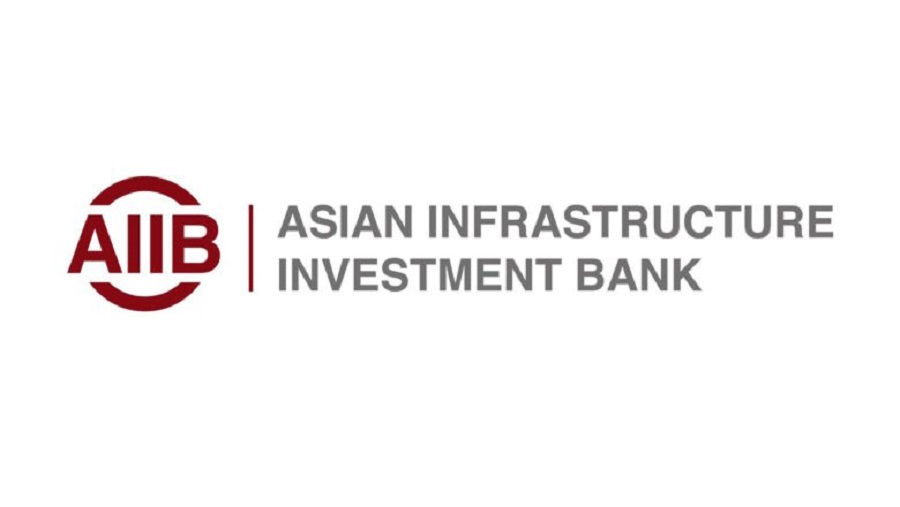 The Peoples Coalition on Food Sovereignty (PCFS) demands the members of the Asian Infrastructure and Investment Bank (AIIB) to stop funding projects especially of China's Belt and Road Initiative (BRI) that result to landgrabbing and rural peoples' displacement. On the occasion of the AIIB's annual meeting this July 12-13 in Luxembourg, we stand with the rural peoples on their call for greater accountability and transparency, as well as justice for the violations of the people's rights.
While AIIB asserted that it is a multilateral bank for the longest time, recent pronouncements show that it is ultimately a financing institution of the BRI with over 7,000 China-funded projects that focus on transportation, maritime navigation, energy, and trade spanning more than 60 countries in the Global South.
As a multilateral lender, AIIB has been consistently behind most of the BRI projects – as a co-funder or as a key lender. This will surely accelerate as AIIB President Jin Liqun declared to focus more on the bank's own portfolio and sees the bank as a "twin engine" with BRI.[i] More than 60 out of the 87 member countries of the AIIB are part of the BRI. As it is, AIIB is currently bankrolling China's expansionist lending strategy that ultimately impacts the most vulnerable in the Global South – the rural peoples.
Last month in Hong Kong, PCFS together with the Asia Pacific Research Network (APRN) conducted a forum on China's BRI and its impact on the rural peoples.  Discussions and accounts of the participants from Asia, Africa, and Latin America regions paint a dismal picture of the BRI projects'impacts to rural peoples and the right to food sovereignty. Numerous cases of rights violations such as displacement, landgrabbing, harassment, corrosion of traditions, and aggravation of fragility in regions have been reported.
A threat to the right to land. Without adequate environmental and social assessment in the regions and countries, AIIB has been co-funding multiple BRI projects that are opaque and inaccessible to the public. As mentioned above, these include megadams, large roads, ports, and energy plants that often result in landgrabbing and displacement.
Today, China is the fastest growing landgrabber in the world. With over 5.6 million concluded deals and 12.7 million in the past decade alone,[ii]the BRI is fast becoming one of the key drivers of rural peoples ruin in the Global South.
In Cambodia alone, around 370,000 hectares under 42 ELCs have been granted to Chinese companies, including the 36,000-hectare sugarcane plantation of Guangdong Hengfu Sugar Group Co., Ltd. in the province of Preah Vihear. Thousands of farmers and Indigenous Kuy peoples are being displaced to produce sugar for export.
In the Philippines, the China government funded New Centennial Water Source-Kaliwa Dam Project in Quezon worth USD 374 million. It was pitched to be funded by the AIIB, and is set to displace thousands of farmers and Indigenous Peoples while tens of thousands more affected.
A threat to the right to food. Securing China's position in the global agricultural trade is at the heart of the numerous BRI projects in agriculture. In a span of 14 years, China has invested USD 98 billion in agriculture[iii] –75% of which were in the last five years.[iv] According to a study by GRAIN, China has "gone on massive shopping sprees, buying up operations in global production chains like pork in the US and soybeans in Brazil, and gaining greater control over the global seed industry by taking on majority ownership of the Swiss-based seed giant Syngenta."[v]
These agricultural land deals include large agro-industrial parks in Mozambique, Uganda, Zambia, Kazakhstan, and Laos. The pressure of Chinese imports in Brazil's soybeans is one of the key drivers of the catalyzed destruction of the Amazon forest and the ejection of farmers and Indigenous Peoples in the region.
In Sri Lanka, the BRI Colombo Financial District, which AIIB funds some of the periphery projects,[vi] has dramatically reduced fishers' access to their waters and decimated their fish catch. Beach erosion from offshore sand extraction for the reclamation project is displacing whole villages of fisherfolk.
The large-scale acquisition of farmlands and establishment of agro-industrial parks in Kazakhstan is a threat to the regional food sovereignty. Central Asia largely relies on the said area for grain and grain production. With China buying and controlling the agricultural production and supply chain in the region, rural hunger and malnutrition will not be abated.
A threat to biodiversity.According to World Wildlife Fund Hong Kong, China's BRI will affect hundreds of already threatened animal species. This includes endangered tigers, giant pandas, saiga antelope, and much of the biologically richest real estate on the planet – some 1,800 important bird areas, key biodiversity areas, global biodiversity hotspots and global 200 eco-region.
The push of China's BRI, with the full backing of the AIIB, will continue to adversely impact the rural peoples of the Global South. We call on the members of the AIIB to investigate and pursue the impacts of the projects funded by the multilateral bank. We call on the members and networks of the PCFS to actively engage their governments on AIIB funded project and demand for transparency and accountability. Finally, we reiterate our call that decisions and plans on infrastructure should be founded on the right of rural communities to decide their needs and development priorities. ###
Source: https://foodsov.org/to-aiib-stop-bankrolling-landgrabs/
Beijing proposes seven-point plan for upgrading China-Africa cooperation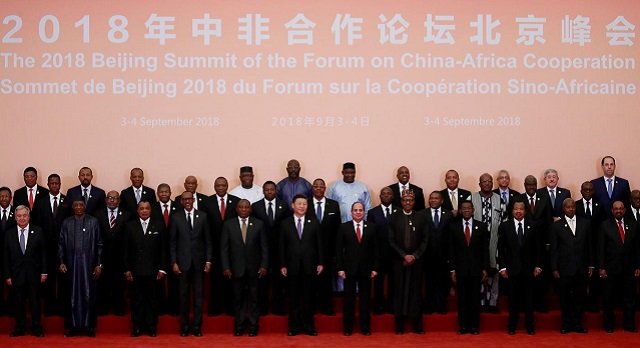 Chato, Tanzania | XINHUA |  The 2018 Beijing Summit of the Forum on China-Africa Cooperation (FOCAC) has achieved great success and become a new monument to China-Africa friendly cooperation, Chinese State Councilor and Foreign Minister Wang Yi said Friday.
Wang made the remarks at a joint press conference here with Tanzanian Minister of Foreign Affairs and East African Cooperation Palamagamba Kabudi during his official visit to the African country.
Wang noted that over the past two years, China has fully implemented the eight major initiatives with African countries proposed at the Beijing Summit.
Cooperation in areas of industrial promotion, infrastructure connectivity, trade facilitation, green development, capacity building, health care, people-to-people exchange, and peace and security have been carried out in a comprehensive way, he said, adding that the overall implementation rate has exceeded 70 percent.
Noting that China-Africa cooperation on the "Belt and Road" is progressing smoothly, Wang said over 1,100 cooperation projects continue to operate during the epidemic.
Meanwhile, nearly 100,000 Chinese technical and engineering personnel also stick to their posts to coordinate and promote epidemic prevention and control as well as resume work and production, making important contributions to local economic and social development.
The friendship between Chinese and African people has continued to grow and the two sides have established 11 pairs of new sister cities, bringing the total number to 150, said Wang,
Furthermore, the China-Africa Institute has been inaugurated, a number of Confucius Institutes have been set up in Africa and exchanges in sectors of sports, health, tourism and youths between the two sides have yielded fruitful results, Wang added.
Wang noted that despite the impact of the COVID-19 pandemic, it will not stop China and Africa from moving forward together. The two sides are scheduled to hold a new session of the FOCAC in Senegal later this year.
"China is ready to enhance communication with our African friends and we will carefully design the outcomes of the meeting and upgrade China-Africa cooperation based on the new situation, new needs and new opportunities of China-Africa cooperation," said Wang.
A seven-point plan for upgrading of China-Africa cooperation is also proposed by Wang.
–China will strengthen health cooperation, work together with Africa to completely defeat the epidemic, help Africa enhance its capacity to prevent and respond to major diseases, and jointly build a "Healthy Africa".
–China will enhance production capacity cooperation and upgrade China-Africa project cooperation to a more clustered, large-scale, industrialized and localized scale. China will help Africa raise its capacity for independent production and jointly build a "Made in Africa".
–China will strengthen regional connectivity, explore China-Africa free trade cooperation, and help Africa enhance internal infrastructure connectivity, unimpeached trade and financial integration so as to jointly build an "Inter-connected Africa".
–China will strengthen agricultural cooperation, carry out cooperation in grain production, storage and transportation, help Africa strengthen its food security and guarantee capability to jointly build a "Harvest Africa".
–China will strengthen digital cooperation, give full play to China's technological advantages, help Africa seize the opportunity of the information revolution and jointly build a "Digital Africa".
–China will carry out environmental protection cooperation, practice the concept of sustainable development, help Africa improve its ability to cope with climate change and jointly build a "Green Africa".
–China will strengthen military security cooperation, promote political solutions of critical issues in Africa, help Africa enhance its peacekeeping and anti-terrorism capabilities, and jointly build a "Safe Africa".
Wang also expressed confidence that with the joint efforts of both sides and under the guidance of the forum mechanism, China-Africa cooperation will continue to bear fruits and make greater contribution to the building of a closer China-Africa community with a shared future.
****
XINHUA
Trauma and wounds caused by evictions in Kiryandongo still fresh three years down the road…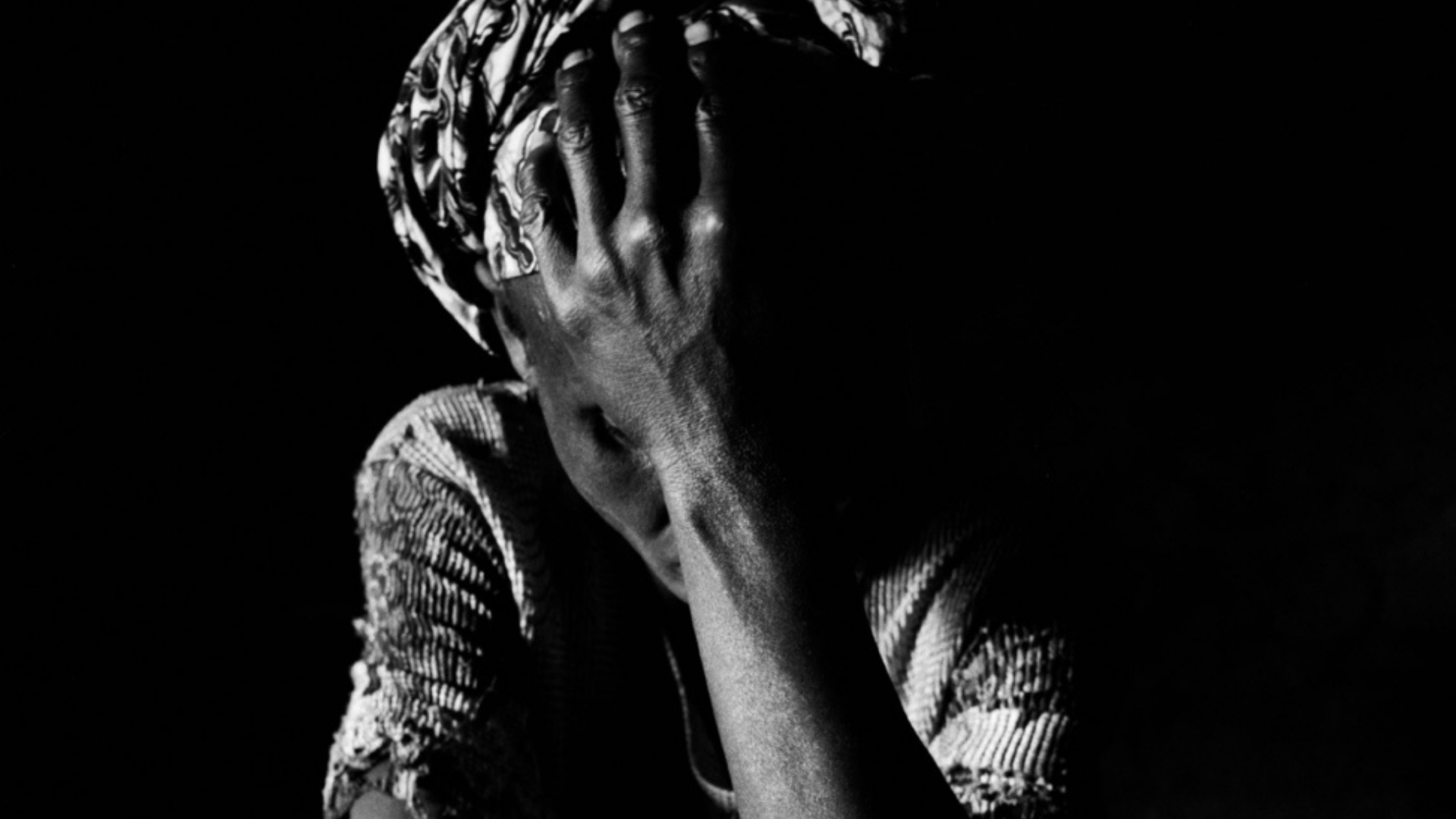 By witnessradio.org Team
Kiryandongo-Uganda -Anna Maria Mukabariyanga a mother of four is one of the people that have tested the wrath of Kiryandongo Sugar Limited. It's one of the multinational companies that have evicted over 35000 people to pave way for different projects
Mukabariyanga a resident of ranch 23 was attacked by security operatives of Kiryandongo Sugar, beaten, and thrown out of her house on the fateful night that left many homeless.
She was pregnant and in the process, she had a miscarriage.
"I was 8 months pregnant when the armed operatives attacked us, beat me up on the back. My husband was away and had no one to come to my rescue. I was thrown down by one of the evictors who continued beating me," Says Anna Maria Mukabariyaga.
"In five days, I started bleeding but could not go to the hospital because I did not have money and later on I lost my lost child. However, I was later taken to Kiryandongo Hospital by neighbors in the area I had moved to". She adds.
Such violent repression is the tale of villagers in Kiryandongo who were never consulted or given information privy to the eviction.
"I heard notices over the radio that, people should prepare to have their land valued for compensation but that did not trickle down to us in form of meetings". Said 78-year old Bakaikara Edward, a resident of Kakoba village, Kitwala Sub County in Kiryandongo district.
Bakaikara says, the advert ran for two months and later evictions started.
"I was born and raised on this land by the late Kamiri Kajula. My siblings and I have been staying here since childhood. They cultivated and lived on 400 hectares as a family". He narrates.
"I had also developed the land as a farmer, but all crops were destroyed, I have nothing to feed the family on." He added.
"Our hearts are broken. Our children are not going to school and we do not have food. We are very angry and hungry too," Another resident only identified as Joyce chorused in as Mr. Bakaikara told his story.
Before the agribusiness companies came in, Badudu and the other small farmers of Kiryandongo planted beans, maize, sweet potatoes, bananas, groundnuts, cassava, and mangoes, and reared pigs, goats, and cows.
Much of their former land is now occupied by sugarcane, coffee, soya, and maize which are all solely exported for profits.
Joseph Walekula one of the community leaders in Kiryandongo says, many people have been turned into beggars and reduced to working on land that they used to own.
"When Kiryandongo sugar company limited came in, people lost their land, no due compensation was done. Many people joined refugee camps where they live up to now, others ran away, and we don't know where they are." Says Mr. Walekula.
This is all happening under the watch of government bodies and security agencies like Police that have instead turned against the communities in defense of the investors.
Kiryandongo Sugar is owned by the Rai dynasty operating agribusiness and timber activities in DR Congo, Uganda, Kenya, and Malawi. One of its directors is a shareholder of a British Virgin Islands company, which was listed in the Panama Papers database
It arrived in 2017, owns about 2400 hectares of sugarcane plantation project in Kiryandongo, and one of the three multinational projects that have continuously evicted people in the area.
Others are the; Great Season SMC Limited, a Dubai-based company reportedly owned by Sudanese businessmen building a coffee plantation on 1,165 hectares, and Agilis Partners, a company owned by US businessmen and backed by several foreign development agencies and "social impact" investors establishing a large-scale grains farm on around 3,850 hectares.
CONFIRMED! Abducted lawyers found at Special Investigations Unit of Uganda Police Force at Kireka…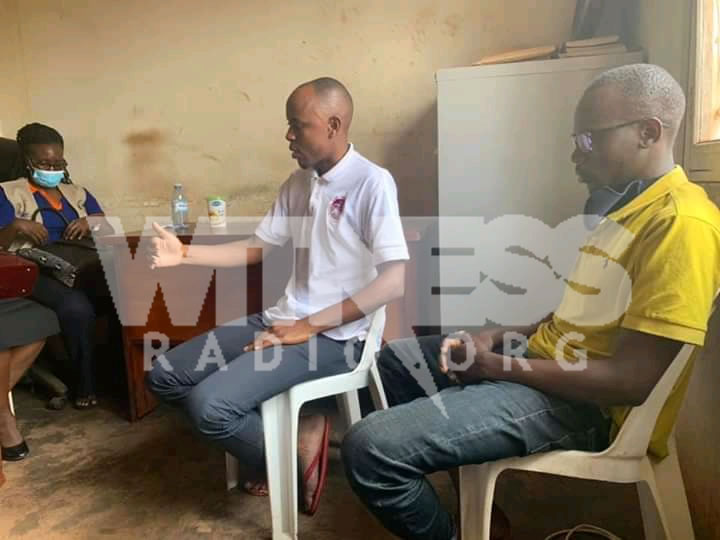 By witnessradio.org Team
23rd/12/2020; Kampala – Uganda – It is confirmed that the five lawyers that were abducted by unidentified armed men are being held at the Special Investigation Unit (SIU) of police based at Kireka, a Kampala suburb. The development happened after lawyers, and the Uganda Human Rights Commission (UHRC) were granted access to speak to them today. UHRC is a constitutional body in Uganda mandated to protect, promote, and uphold human rights in Uganda.
The five include Kampala-based renowned lawyer Nicholas Opiyo, members of the Witness Radio legal team Anthony Odur, and Esomu Simon Peter Obure.
Others include Herbert Dakasi and Hamid Tenywa, a National Unity Platform (NUP) human rights Officer.
Members of our legal team  were given chance to speak to the human rights commission and disclosed the brutal arrests during their abduction
According to Esomu and Odur, they were beaten inside a van that was used to abduct them and they had bruises on their body. While Nicholas Opiyo was in a jovial mood at the time of speaking to lawyers and UHRC teams.
Elly Womanya, the SIU commandant confirmed that the victim lawyers were given medication at their arrival, however, did not name which agency abducted the lawyers.
At the time of writing this article, all the victim lawyers had no idea about the cause of their arrest, had not recorded statements and no charges were preferred against them.
However, via its social media channels, police accuse Opiyo and the four of money laundering.
The five lawyers yesterday at 2:45 PM Uganda time were abducted from Lamaro restaurant in Kamwokya, a Kampala suburb.