Africa Development Bank creates $10 bn fund for virus aid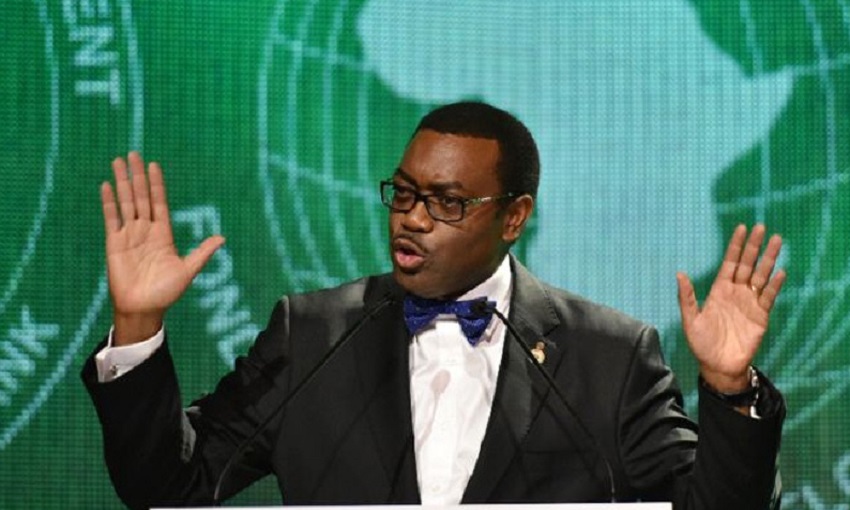 African Development Bank president Akinwumi Adesina. Photo/File
Africa, the world's poorest continent, maybe badly exposed to the pandemic both in terms of preparedness and the poor health care systems in many countries.
The African Development Bank on Wednesday said it had created a $10 billion emergency fund to help the continent's countries fight against the coronavirus pandemic.
Africa, the world's poorest continent, maybe badly exposed to the pandemic both in terms of preparedness and the poor health care systems in many countries.
"Africa is facing enormous fiscal challenges to respond to the coronavirus pandemic effectively. The African Development Bank Group is deploying its full weight of emergency response support to assist Africa at this critical time," the bank's president Akinwumi Adesina said.
The facility includes $5.5 billion for operations in African Development Bank countries, and $3.1 billion for sovereign and regional operations for countries under the African Development Fund, the bank's arm that caters to fragile countries.
As the virus spreads, there are fears that poor and debt-saddled countries will be unable to provide an adequate response.
Niger President Mahamadou Issoufou has appealed for a "Marshall Plan" to help African economies hit by the coronavirus pandemic as states warn of a devastating impact on the continent's growth.
The African Development Bank has already launched a $3 billion US-dollar denominated social bond in international capital markets for the virus fight.
"These are extraordinary times, and we must take bold and decisive actions to save and protect millions of lives in Africa," Adesina said. "We are in a race to save lives. No country will be left behind."
Source: New Vision
More than 200 Mukono residents face eviction from their homes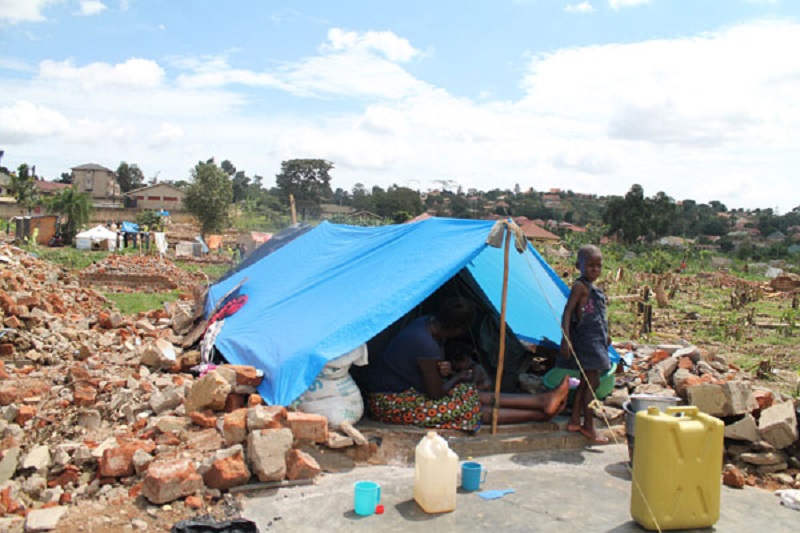 Photo By Daily Monitor
Kampala, Uganda | More than 200 residents from three villages Nabbale sub-county in Mukono district are in fear of eviction from their homes. The affected residents are from Makukuba, Kabulo and Nkulagirira villages.
They claim that businessman; Nicholas Kabagambe has asked them to vacate their homes claiming to be the new landowner. The residents claim that they were initially paying ground rent to Buganda Land Board-BLB as their landlord, but were surprised when Kabagambe showed up claiming that he had bought the land from the family of the late Noordin Gguluddene, a fellow tenant.
The contested land measures about 100 acres. Some of the residents, who claim to have occupied the contested land for the more than 50 years, say Kabagambe showed with armed police officers and asked them to vacate the land or risk forceful eviction. They accuse the RDC of sidelining with Kabagambe who carries forged documents claiming the land belongs to him. Khalid Kigozi, 70, says he was born and raised on the contested land but he is surprised to see young men asking him to look for alternative land to settle. "Since my childhood, I have known that this land belongs to Buganda where even my parents used to as well pay land fees. It is where my grandparents and as well parents grew up from. We have repeatedly told this to the RDC but he insists that Kabagambe has proof of documentation," Kigozi says.
Irene Nambi, another resident wonders why Kabagambe avoids discussing with them to resolve the matter amicably and opts to appear before them under police protection asking them to vacate the land.
"Even if is the new landlord, still we have been tenants for many years and we need to be listened too. But now our lives are in fear thinking what could happen next considering the recurrent threats that we receive," Nambi reasons.
Fred Mutyaba, another resident says each time Kabagambe introduces himself to them, he says the RDC is fully aware of his presence in the area. Yosia Kimogofu, the Buganda Land Board Manager in charge of Mukono District, says Gguluddene's family forged the land title before selling the contested land to Kabagambe.
"Fortunately we have learnt about the matter early enough and we are now in the process of cancelling the title because this land belongs to Buganda Kingdom where the Kabaka's subjects must live in peace and harmony," Kimogofu said. Kimogofu reveals that Gguluddene's family subleased the land in 1998 but went ahead to sell it to Kabagambe in 2008 who appeared with a new land title. Muhammad Gguluddene, a member of the Gguluddene family says they have been holding the title of the contested land for more than 20 years. Fred Bamwine, the Mukono Resident District Commissioner confirmed to URN that he is aware of the land dispute. He also says that he only received documents indicating that the contested land belongs to Kabagambe.
Bamwine says his efforts to talk to Buganda Land Board over the matter haven't yielded residents. He notes that he has advised the new landlord to respect his tenants. "Residents are just annoyed for no reason. I have always told the new landlord to respect them since they have been tenants for many years and no one is going to evict them."
Four dairy products you can make at home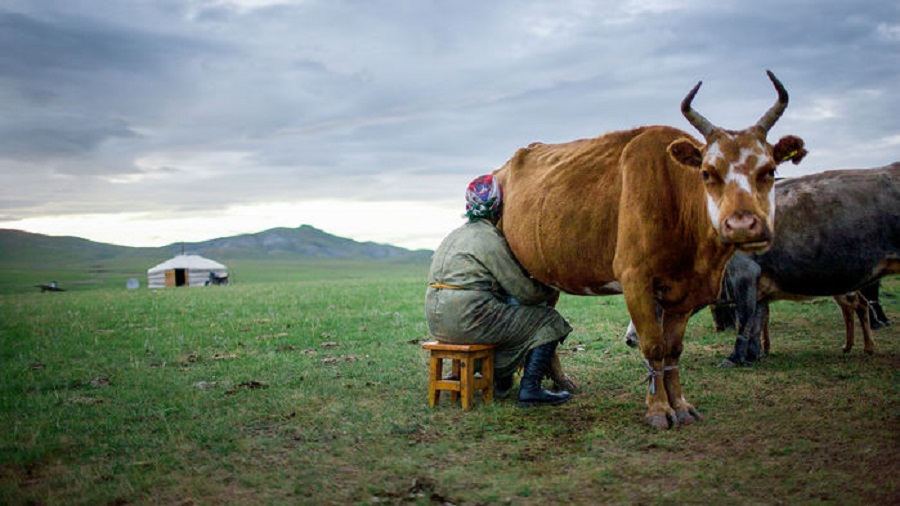 On average, a smallholder farmer gets 10 to 15 litres of milk a day, with the one milked in the morning being sold while the evening one is sometimes lost due to poor storage.
Such losses can be curbed by value addition using simple home processing methods to make fermented milk, ghee and cheese.
Yoghurt
Yoghurt can be made at home by first adding four table spoons of sugar to a litre of fresh milk and then boiling it. Appropriate food colours and flavours are added before boiling the milk. The milk is then cooled to 45 degrees Celsius.
This can be measured using a thermometer which is available in many agrovet shops at about Shs5,000.
Two tablespoons of commercial yoghurt is then added and the milk kept in an aluminium container at 42 degrees Celsius for three to four hours.
The temperature can be maintained using a fireless cooker after which the milk is cooled. It is better served chilled.
Fermented milk (mala)
Milk products such as mala, mursik and suusa are produced by fermenting the produce in vessels including clay pots or gourds.
The fermentation process makes the fermented milk product easier to digest, especially for people who have milk allergies or are lactose-intolerant. Fermentation also increases the shelf-life of the milk product.
For mursik, a popular Karimojong delicacy, the gourd is washed with warm water and dried. It is then rubbed inside with burning end of a stick or ladle. The sticks are obtained from a tree called sinetwed.
The main purpose of using the specific stick is to improve the flavour of mursik, sterilise the gourd and colour the product.
Raw milk is put into the gourd for seven to 10 days to sour. The product is consumed alone or with ugali.
Different communities use similar procedures to ferment milk but there are variations in the type of vessels used and in the fact that some boil milk before they put in the container.
Ghee
Ghee is traditionally made by scooping cream from milk and putting it in a container.
The cream is boiled then separated from the remaining liquid.
This liquid, usually called buttermilk, can be consumed or fed to animals. Cream separation can be improved using a cream separator.
Cheese
Home-made cheese is made by separating curd from coagulated milk using a fine white clean piece of cloth and squeezing it to remove the whey.
The curd is then put into a perforated mould (which can be made at home) and left overnight. It is then cut in suitable blocks and sprinkled with salt.
The sized blocks are then put in 15 per cent salt solution. The cheese is then ready for consumption and sale.
Nutritious dairy products
Fermented milk products are rich in protein, vitamins and minerals. Proteins in the products are more easily digestible than those in raw milk since they are partly degraded by lactic acid bacterial proteolytic system.
Fermented products further help to restore the correct balance of intestinal flora, prevent gastrointestinal infections and enable easy digestibility of lactose in lactose intolerant patients.
Pan African countries urged not to infringe on female human rights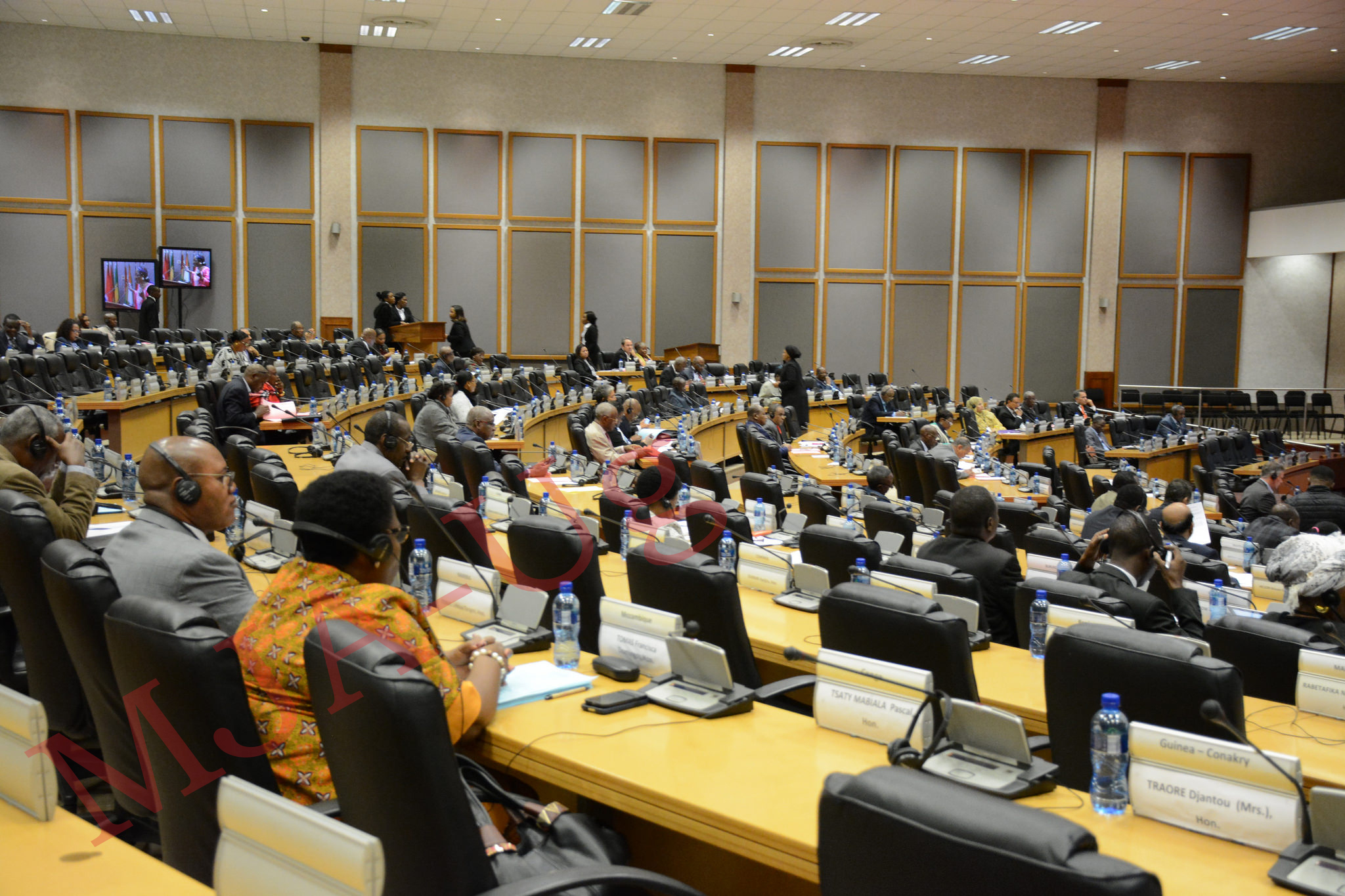 African countries that are signatories to the Maputo Protocol have been urged to safeguard reproductive health rights of women by permitting abortion in cases of sexual assault or where pregnancy poses a risk to the physical or mental health of a woman. States have also been urged to decriminalize abortion by reforming their laws.
While presenting to legislators the advocacy toolkit for strengthening the legal and policy frameworks for safe and legal abortion in Africa, the Chairperson of the Permanent Committee on Health, Labour and Social Affairs, Zalikatou Diallo, said that unsafe abortions was one of the five leading causes of death among women and girls in Africa.
East Africa was particularly singled for having the highest maternal deaths at 18 percent in Africa due to unsafe abortions.
"There is a link between the high maternal mortality and morbidity rates with restrictive laws and policies on abortion and where legal abortion services are not available," Zalikatou told MPs who are attending the Fifth Ordinary Session of the Pan African Parliament in Midrand, South Africa, on Tuesday.
Zalikatou cited an example of Ethiopia where before the legal reforms, 32 percent of maternal deaths were related to unsafe and clandestine abortions but after reforms in 2005, maternal deaths reduced to less than 10 percent.