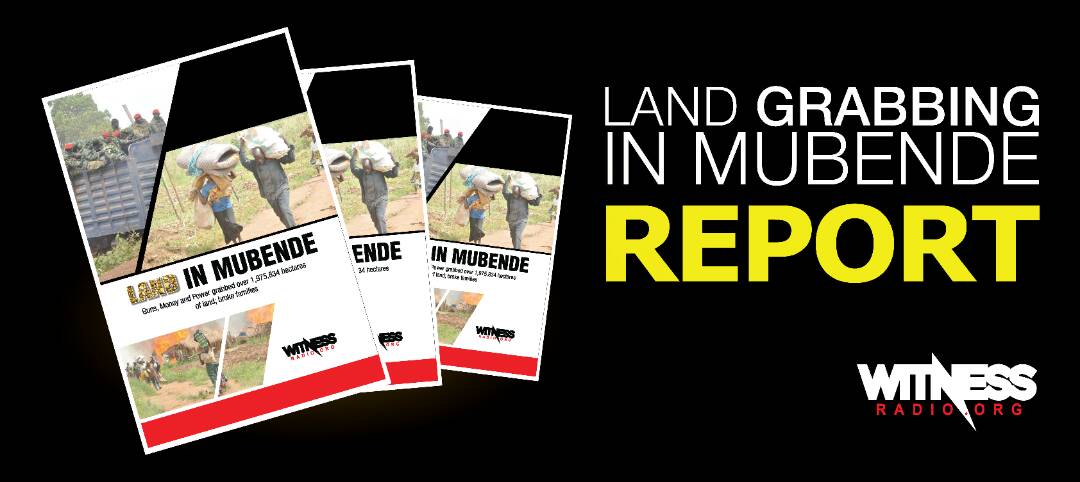 More than 190,000 families were violently evicted from their land in 2017, pushing the broken families into starvation, a new report by witnessradio.org states.
According to the report, the grabbed land was being used by indigenous families as source of food their children, source of income and burial grounds, but both local and foreign businessmen violently grabbed it for financial gains.
A 56 pages report released after combing villages in Mubende revealed that more than 1,975,800 hectares of land were grabbed majorly by local businessmen with assistance from Uganda Police Force, individuals holding public offices and Uganda People's Defense Forces among others.
Launched in October 2016 to November 2017 with financial assistance from Open Society Initiative for Eastern Africa (OSIEA), the investigations were to understand the size of land grabbed, methods used to grab people's land and document the number of families affected.
Article 237 (1) of the Constitution of the Republic of Uganda states that Land in Uganda belongs to the citizens of Uganda and shall vest in them in accordance with the land tenure systems provided for in this Constitution.
"it is clear that a cartel of economically powerful and politically-connected individuals are assisted by public institutions like police, Uganda People Defense Forces, office of the Mubende District Resident Commissioner (RDC), Mubende District Land Board to grab people's land" Geoffrey Wokulira Ssebaggala, Executive Director, witnessradio.org said.
He said local communities lost their homes, heads of families were subjected to inhumane and degrading treatment including torture, community leaders that were mobilising their peers were persecuted and jailed with intentions to weaken them among others.
The report further reveals that 60% of the evictors were local business persons followed by foreign investors at 24% and government with 12% cases reported.
It was further revealed that the land was acquired through the "tittle on the table" system, bypassing the lawful systems of acquiring land.
The report reveals that freehold land had the highest cases of disputes and evictions with 13 cases out of the 25 cases followed by Mailo land with 6 cases.
In view of the above, witnessradio.org recommended that government reviews the existing legal frameworks to protect bonafide occupants and also empower the relevant institutions such as the land commissions and the office of the Inspectorate of Government to enhance the fight against corruption within the respective land divisions that are promoting forgeries of land tittles.
Wokulira Ssebaggala also appealed to civil society players to engage in public awareness campaigns to end forceful land evictions and educate the people on their land rights.
He says the players can also help ensure that poor people including those in rural communities, have meaningful access to legal remedies to protect their land and engage in strategic litigation against legal provisions that disempower the ordinary person.