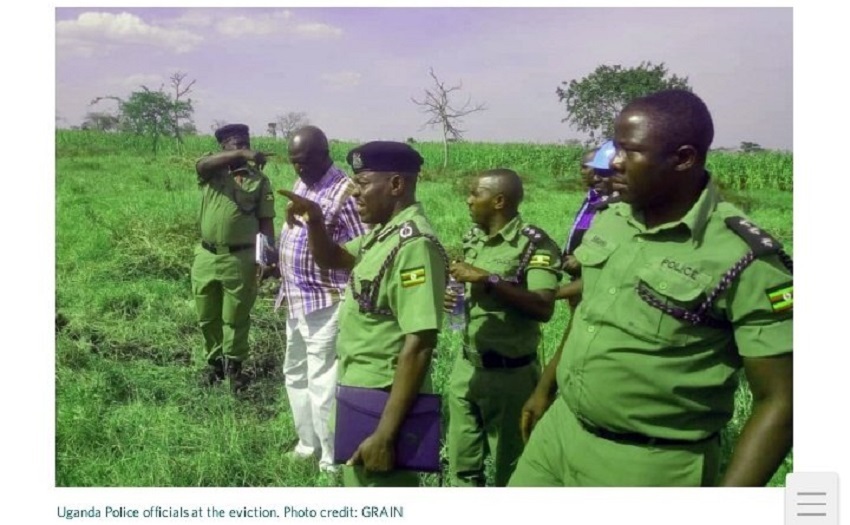 Kampala – Uganda: A new report which was released on the 25th of August, 2020, is exposing how thousands of families are being violently evicted from their farms to make way for foreign-owned plantations in Kiryandongo, Uganda.
An estimated 35,000 number of people in Kiryandongo district, Uganda are being violently evicted from their homes and farms to make way for the industrial farming projects of three foreign-owned companies— Agilis Partners, Kiryandongo Sugar and Great Season SMC.
This new report by Witness Radio, GRAIN, and the Alliance for Food Sovereignty in Africa, based on testimonies from local community members, exposes how the companies are displacing the communities from their lands with the active collaboration of private security firms, the army and the police.
Despite the powerful forces aligned against them, the communities are courageously struggling for justice.
Read a full report here; https://witnessradio.org/download/reports/Land-Grabs-at-Gunpoint-Report_2.pdf