Thousands of families say they have been displaced from their homes to make way for commercial farms
By Liam Taylor
KIRYANDONGO, Uganda, Aug 28 (Thomson Reuters Foundation) – People came from all over Uganda to Kiryandongo, uprooted by disaster and dispossession.
In recent decades thousands have settled in the district, some 200km north of the capital Kampala, hacking away the undergrowth on cattle ranches abandoned after the fall of former dictator Idi Amin in 1979.
But thousands of families who had settled on the vacant land are now being displaced from their homes to make way for commercial farms, land activists warned in a report published this week.
"People are crying, people are beaten," said Richard David Otyaluk, a resident who said he was born on the land and would not make way for a sugar plantation. Those who have left, he added, are now "roaming like weeds".
Tensions often arise on abandoned land concessions in Africa, researchers and activists say, with landless people settling in these areas, only to be moved out when new owners acquire the land.
Farming accounts for more than 20% of GDP, with about three-quarters of Ugandans working in the sector, according to the International Labour Organization.
A report by civil society group Alliance for Food Sovereignty in Africa, Barcelona-based charity GRAIN and Ugandan NGO Witness Radio accuses three foreign agribusiness firms of "violently evicting people … without notice, alternatives or even negotiations".
"Small farms that once fed local communities and even the markets of Kampala are being destroyed to make way for plantations owned by foreign companies," Susan Nakacwa of GRAIN in Uganda said in emailed comments.
One of the companies is Agilis Partners, a U.S.-owned producer of grains and oilseeds, which received an award last year from the U.S. government for building "a thriving agriculture business in Uganda" that pays above-average wages and provides training for workers.
The others are Kiryandongo Sugar, a Kenyan-owned sugar business, and Great Season, a Sudanese- and Ugandan-owned grower of coffee, maize and sesame, among other produce.
All three companies, which operate separately, deny any forced evictions or human rights violations and say they bought the land legally.
People left voluntarily after receiving compensation for crops and buildings, the firms told the Thomson Reuters Foundation.
Agilis said in an emailed statement that its investment in Kiryandongo has created 75 permanent jobs and more than 400 temporary ones, and that it sources supplies from 15,000 local farmers.
It described the report as "lies" which are "an abomination to Agilis's core values and mission".
Ramadoss Rajasekaran, a manager at Kiryandongo Sugar, said it employs 2,000 people, which will rise to 6,000 once its factory opens.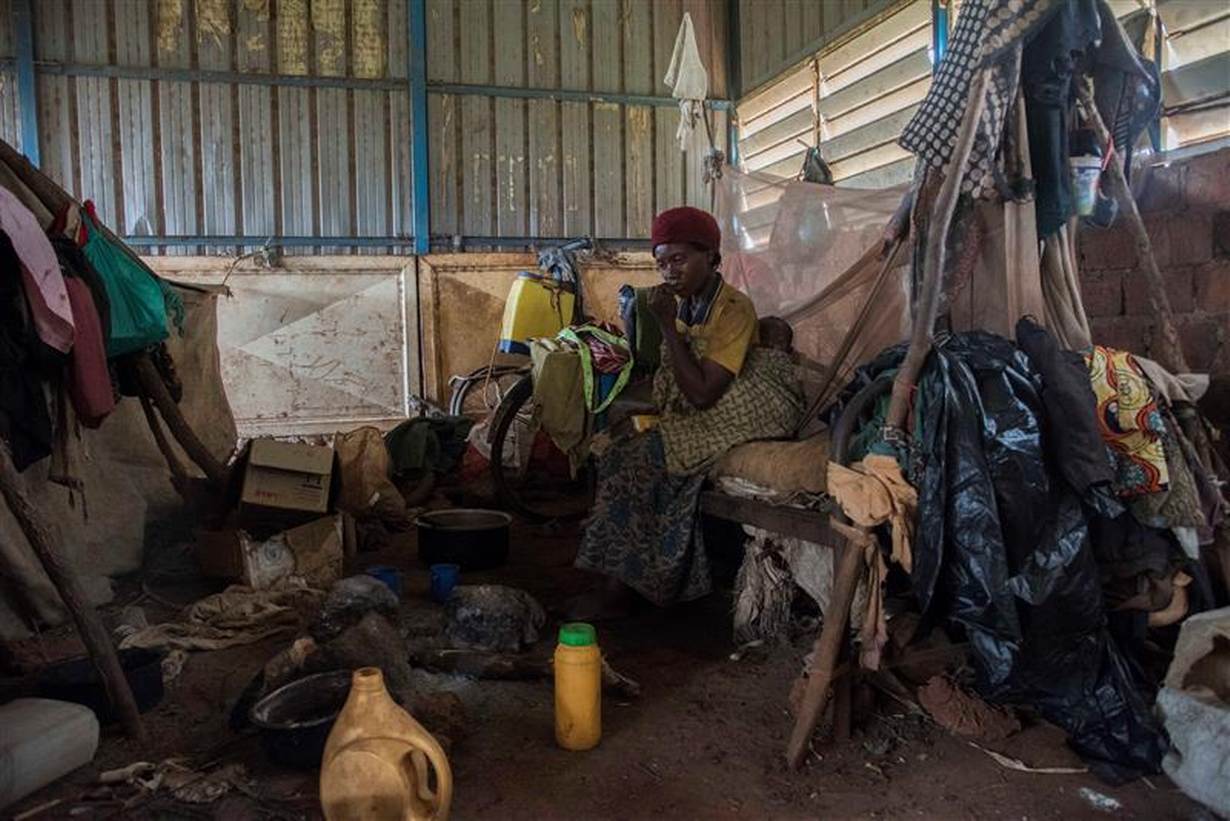 MIGRATION
In Kiryandongo, a history of migration and miscommunication created confusion about the status of the residents, according to locals.
Some say they have lived there since the 1930s, but most arrived after the failure of state-backed ranching projects in the 1970s, and some only in the last few years.
In 2013 a government team visited the area and concluded people should stay on the ranches until the cabinet had made a final decision on the matter, according to a government letter seen by the Thomson Reuters Foundation.
But another letter from the land minister in 2017 said that the government had allocated four of those ranches to Kiryandongo Sugar, while Agilis had bought two others from a private owner.
Altogether the three companies have acquired more than 70 square kilometres of land in Kiryandongo, according to interviews and statements they gave to the Thomson Reuters Foundation.
The companies say that a few thousand people have left the area since 2017, while NGOs put the number at about 35,000.
Charles Ntairehoki Amooti, the elected district chairman, said the abandoned ranches had been settled by both "fraudulent" and "bona fide" squatters, and the latter were compensated by the companies.
There are conflicting accounts of how compensation was done.
Agilis said in a statement that it "generously compensated the affected individuals" after completing a digital census and using local government valuation rates.
There was a redress process for those who objected, and some households still remain on the land until compensation is agreed, it added.
But Joseph Walekula, a leader in an association of former residents, said he received just 2.2 million Ugandan shillings ($600) from Agilis for his house, banana plants and eucalyptus trees – an amount he said was paid late and left people in "a desperate situation".
Agilis said that Walekula had "voluntarily accepted this compensation" and his assets had been "confirmed by an independent surveyor".
COURT CASES
Nearly 30 displaced people have filed cases before a Ugandan High Court in May, accusing all three companies of human rights violations, which they deny.
The cases do not focus on the ownership of the land but on the manner in which people were moved off it, said Eron Kiiza, a lawyer representing the communities.
For example, court documents state that last year Great Season sent 60 men with sticks, machetes and bulldozers to demolish homes, whether occupants had been compensated or not.
"There has never been any kind of eviction of people," said Wycliffe Birungi, a lawyer for Great Season, adding that the company had prevented people displaced by other farms from moving onto its land.
The case against Kiryandongo Sugar states soldiers were deployed to support evictions and beat those who refused compensation, according to the documents.
"The whole process was haphazard, was sporadic, but most important was violent," said Kiiza.
An army spokesman said soldiers are not involved with evictions, although they do "provide security to investors against attacks by the locals, some of whom want to grab investors' land".
No dates have yet been set for the hearings.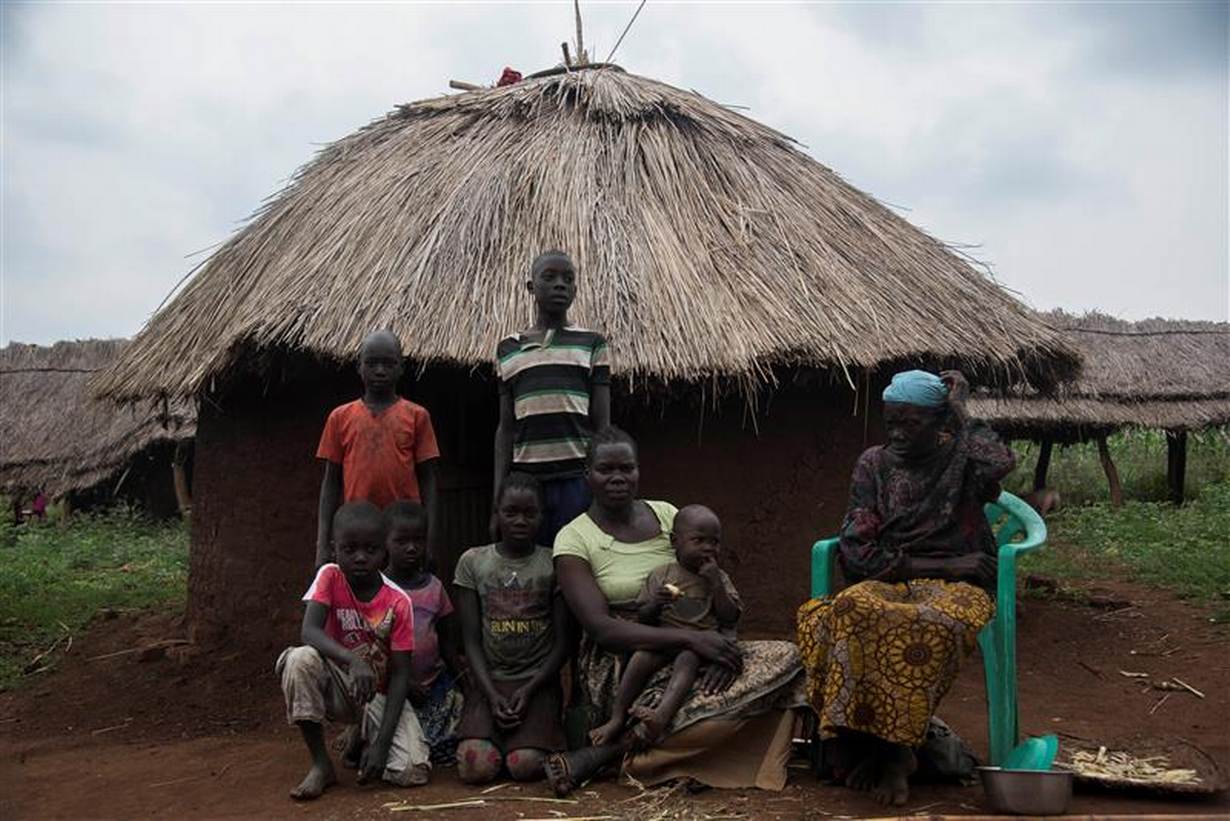 NOWHERE TO GO
Some families still live on the Kiryandongo Sugar plantation, where they report ongoing intimidation.
Akot Lucy Auma, who rejected compensation and still lives in Kiryandongo with her seven children, said her father settled in the area in the 1970s.
Now, she has nowhere to go and says she is afraid to walk around in the evening because workers on the surrounding plantation threaten women with rape.
Otyaluk, who lives nearby, said company workers drove a tractor to clear his crops in March, accompanied by four soldiers who fired warning shots.
When he protested he was detained for nearly a week in a crowded police cell, even as a COVID-19 lockdown began.
Rajasekaran of Kiryandongo Sugar said he had not heard any allegations of rape or beatings by his workers.
He added "there were no complaints" during the main relocation phase in 2018, when more than 2,500 people were compensated or resettled, and that the few who remain are living "without disturbance".
The army spokesman said he had no information on Otyaluk's arrest.
The district police commander described reports of violent evictions as "malicious propaganda".
Most people have now left the land, but face hardship.
Near Agilis' soya fields several families shelter in a school, closed since its pupils left. Drying clothes hang on desks, while pigs oink in an empty classroom.
Hilaria Nteziryayo, who sleeps there with her children, said she came to Kiryandongo four years ago from the south-west, where "there was no land".
After losing their home her husband went north, looking for more land. Months later, she is still waiting for him to return.
Two Witness Radio members, 26 others have been released on bail after spending close to 3 years in jail…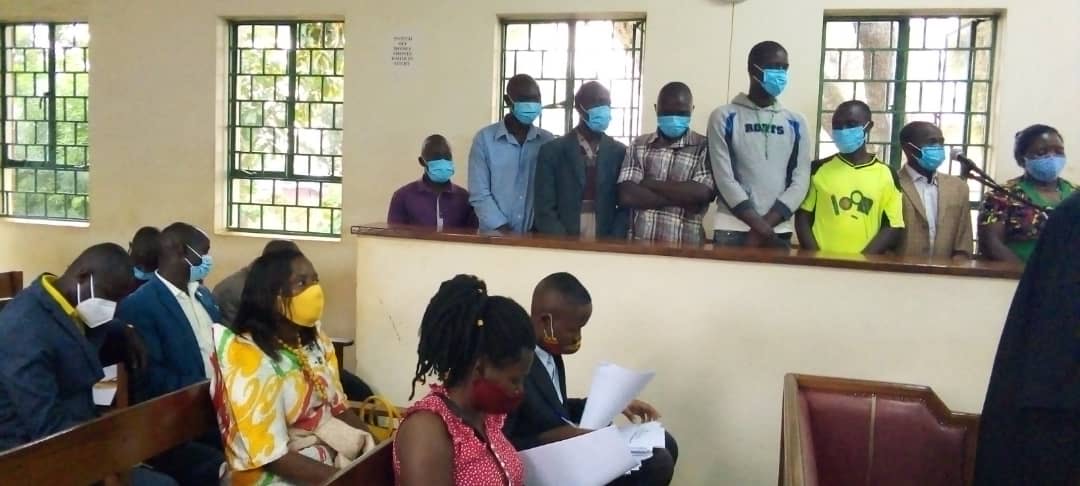 By witnessradio.org Team
Mubende – Uganda – the High Court in Mubende has released two Witness Radio members and 26 others on bail after spending 28 months in prison. In late 2018, all the 28 were targeted and arrested because of their role in empowering the community to lawfully desist an illegal eviction, charged with 9 counts including murder and aggravated robbery, and remanded.
This was the second bail attempt after the 2019 bail for two Witness Radio members Grace Nantubiro and Ronald Mugwabya was rejected by the then Mubende High Court resident Judge Justice Joseph Murangira on pretty flimsy excuses.
Before the arrest of Grace Nantubiro and Ronald Mugwabya, the duo had used the media platforms local radio stations, and community meetings to call upon Mubende district authorities to intervene and stop an illegal and forceful eviction of 3500 inhabitants off five villages namely; Kambuye, Kikono, Kyabaana, Kanseera, and Lwensanga in East Division in Mubende municipality by one Kaweesi George.
Also in the line of fighting for the protection of the community's land, Grace Nantubiro, Ronald Mugwabya, and some members of the press at one point were waylaid and kidnapped by laborers of the businessman. Mubende police rescued them but the perpetrators remained scot-free.
Due to public pressure, the situation was arrested by the then Mubende district police commander Martin Okoyo and other leaders, stopped the eviction, and ordered the withdraw of the businessman's casual laborers from the community's land until the land matter is resolved.
Shortly after the withdrawal, the laborers were secretly returned on the conflicted land in the wee hours in the following night and a fight ensued between businessman's laborers and some locals. In a process, the life of one Yunusu Tabu was lost. Tabu was a manager of laborers.
The deadly scuffle introduced the criminalization of land rights defense and caused a random arrest that targeted Grace Nantubiro and Ronald Mugwabya because of their work. Some of the activists namely; Mugisha Focus, Ssekamana Kaloli, Mwikirize Keleti, Ssewanyana Kizza John, Tumwine Moses, Bigirwa Gilbert, Mulindwa Tadeo, Kayesu Patrick, Kyalimpa Tobias, Mugisha Stephen, Mwesigye John, Kiiza John Bosco, Byakatonda Aroon, Manirikiza Elidefunce, Tabalamule William, Kobwemi Christopher,  Kiwanuka Emmanuel, Senkula Charles, Ssemombwe George, Musinguzi Paul, Biryomumisho Fred, Maniriho Forodis,  Habimana Ernest, Byaruhanga Emmanuel, Mwesigye Julius, and Kezaala Saul were severely beaten and tortured by Mubende police during the arrest and as result, some still have visible scars all over their bodies.
The ill-planned arrest and conduct by Mubende police facilitated a land grab of more than 322.5 hectares, registered on Block 168; Plots 19, 22, and 23 in Mubende Municipality, Mubende district.
While appearing before Mubende High Court Judge Justice Isaac Muwata, all the 28 were released on a cash bail of 100,000 Uganda Shillings (one hundred thousand shillings) equivalent to about US dollars 28 while sureties were conditioned UGX 2 million not cash.
Other conditions, the 28 are required to report to the Mubende High Court registrar's chambers every first Monday of the month.
Renewing demand for justice; the 28 land rights defenders have applied for bail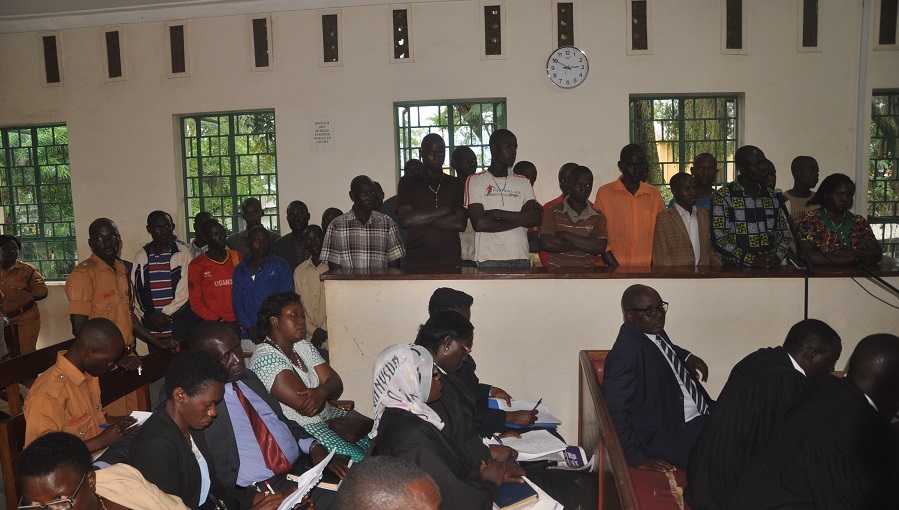 By witnessradio.org Team
Mubende – Uganda – the defense lawyers of the 28 community land rights defenders have filed new applications for bail at Mubende High Court after spending 3 years in prison.
The 28 include two staff members of Witnessradio.org's Nantubiro Grace and Mugwabya Ronald.
Others are; Mugisha Focus, Ssekamana Kaloli, Mwikirize Keleti, Ssewanyana Kizza John, Tumwine Moses, Bigirwa Gilbert, Mulindwa Tadeo, Kayesu Patrick, Kyalimpa Tobias, Mugisha Stephen, Mwesigye John, Kiiza John Bosco, Byakatonda Aroon, Manirikiza Elidefunce, Tabalamule William, Kobwemi Christopher,  Kiwanuka Emmanuel, Senkula Charles, Ssemombwe George, Musinguzi Paul, Biryomumisho Fred, Maniriho Forodis,  Habimana Ernest, Byaruhanga Emmanuel, Mwesigye Julius and Kezaala Saul.
They are facing 9 counts including murder, and aggravated robbery among others.
The prosecution alleges that on October 12, 2018, the accused at Kambuye-Kanseera, Mubende district, killed and robbed Yunus Kasajja Tabu of his three mobile phones.
Late Tabu allegedly died during a fight with land grab affected community whose assailants are still unknown. Tabu was a manager of local businessman one Kaweesi George, under the protection of police grabbed 322.5 hectares and violently evicted over 3500 lawful occupants on Block 168; Plot 19, 22 and 23 covering five villages namely; Kambuye, Kikono, Kyabaana, Kanseera and Lwensanga in East Division, Mubende Municipality, Mubende district. The land is adjacent to Kaweeri Coffee Plantation is covering on.
However, police carried out a random arrest and targeted land rights defenders and activists that were mobilizing and empowering the landgrab affected community to resist an illegal and forceful eviction.
In January 2019, the attempt to get bail for witnessradio.org's Nantubiro Grace and Mugwabya Ronald was denied High Court in Mubende's justice Joseph Mulangira.
According to officials at Mubende High Court, bail applications will be heard this afternoon.
Beijing proposes seven-point plan for upgrading China-Africa cooperation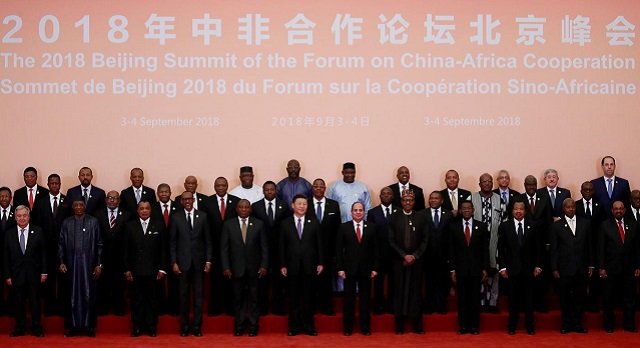 Chato, Tanzania | XINHUA |  The 2018 Beijing Summit of the Forum on China-Africa Cooperation (FOCAC) has achieved great success and become a new monument to China-Africa friendly cooperation, Chinese State Councilor and Foreign Minister Wang Yi said Friday.
Wang made the remarks at a joint press conference here with Tanzanian Minister of Foreign Affairs and East African Cooperation Palamagamba Kabudi during his official visit to the African country.
Wang noted that over the past two years, China has fully implemented the eight major initiatives with African countries proposed at the Beijing Summit.
Cooperation in areas of industrial promotion, infrastructure connectivity, trade facilitation, green development, capacity building, health care, people-to-people exchange, and peace and security have been carried out in a comprehensive way, he said, adding that the overall implementation rate has exceeded 70 percent.
Noting that China-Africa cooperation on the "Belt and Road" is progressing smoothly, Wang said over 1,100 cooperation projects continue to operate during the epidemic.
Meanwhile, nearly 100,000 Chinese technical and engineering personnel also stick to their posts to coordinate and promote epidemic prevention and control as well as resume work and production, making important contributions to local economic and social development.
The friendship between Chinese and African people has continued to grow and the two sides have established 11 pairs of new sister cities, bringing the total number to 150, said Wang,
Furthermore, the China-Africa Institute has been inaugurated, a number of Confucius Institutes have been set up in Africa and exchanges in sectors of sports, health, tourism and youths between the two sides have yielded fruitful results, Wang added.
Wang noted that despite the impact of the COVID-19 pandemic, it will not stop China and Africa from moving forward together. The two sides are scheduled to hold a new session of the FOCAC in Senegal later this year.
"China is ready to enhance communication with our African friends and we will carefully design the outcomes of the meeting and upgrade China-Africa cooperation based on the new situation, new needs and new opportunities of China-Africa cooperation," said Wang.
A seven-point plan for upgrading of China-Africa cooperation is also proposed by Wang.
–China will strengthen health cooperation, work together with Africa to completely defeat the epidemic, help Africa enhance its capacity to prevent and respond to major diseases, and jointly build a "Healthy Africa".
–China will enhance production capacity cooperation and upgrade China-Africa project cooperation to a more clustered, large-scale, industrialized and localized scale. China will help Africa raise its capacity for independent production and jointly build a "Made in Africa".
–China will strengthen regional connectivity, explore China-Africa free trade cooperation, and help Africa enhance internal infrastructure connectivity, unimpeached trade and financial integration so as to jointly build an "Inter-connected Africa".
–China will strengthen agricultural cooperation, carry out cooperation in grain production, storage and transportation, help Africa strengthen its food security and guarantee capability to jointly build a "Harvest Africa".
–China will strengthen digital cooperation, give full play to China's technological advantages, help Africa seize the opportunity of the information revolution and jointly build a "Digital Africa".
–China will carry out environmental protection cooperation, practice the concept of sustainable development, help Africa improve its ability to cope with climate change and jointly build a "Green Africa".
–China will strengthen military security cooperation, promote political solutions of critical issues in Africa, help Africa enhance its peacekeeping and anti-terrorism capabilities, and jointly build a "Safe Africa".
Wang also expressed confidence that with the joint efforts of both sides and under the guidance of the forum mechanism, China-Africa cooperation will continue to bear fruits and make greater contribution to the building of a closer China-Africa community with a shared future.
****
XINHUA