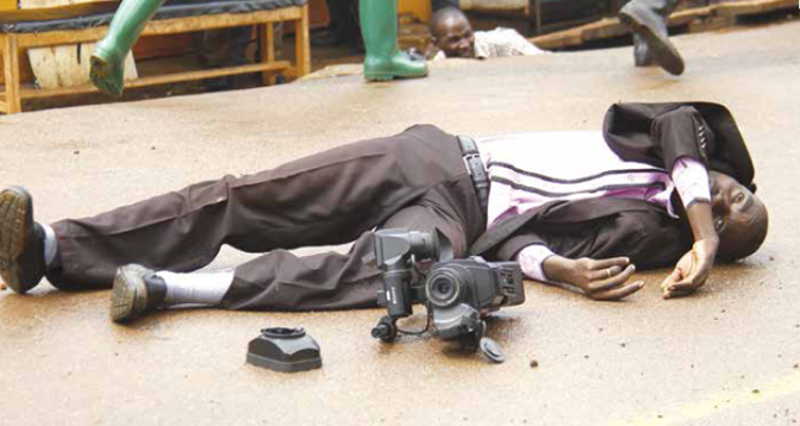 By Felix & IFJ
Kampala/Brussels – Ugandan army has said they would arrest and punish the soldiers who clobbered experienced Photographer with Reuters, Mr James Akena.
He was covering the demonstrations against the jailed MPs in Uganda. The Army Spokesman, Brig Richard Karemire said in a statement that: "UPDF wishes to express its displeasure over such behaviour by those individuals and as a result, the Chief of Defence Forces has ordered for their (soldiers) arrest and punishment."
On August 20, James Akena, a Reuters' journalist, who was covering the Free Bobi Wine protest, was attacked and detained. Three armed officers from UPDF Special Forces Command (SFC) violently attacked Akena while he was working. View a clip of NTV Uganda has shown.