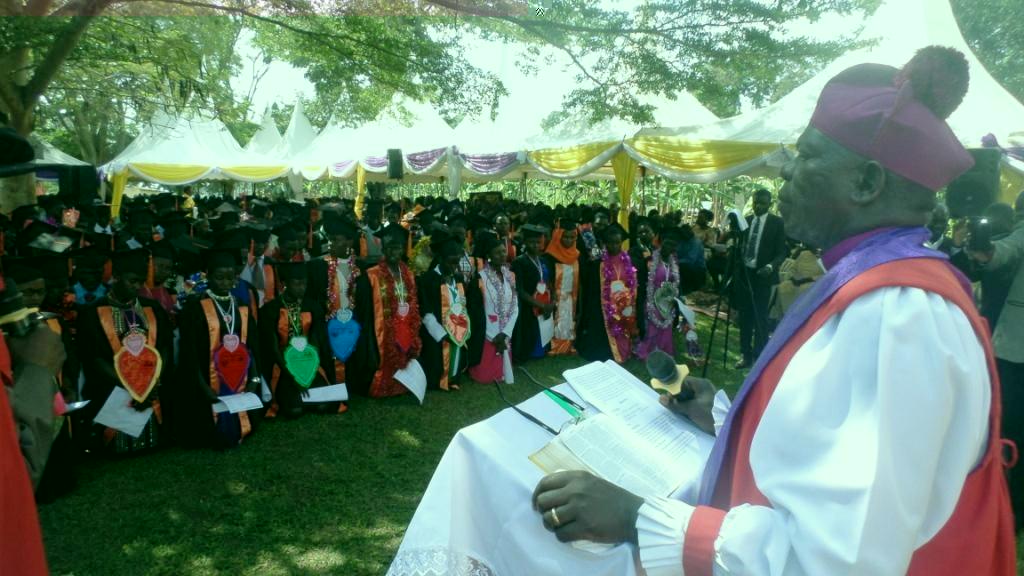 Love and lust are two difference aspects in life but it insults if the elite class nowadays are so lustful to an extent of impregnating their learners hence demoralizing the others.
The Bishop of Mukono Diocese, Rt. Rev. James Williams Ssebaggala has warned teachers and other
professionals in the country to guard themselves from contracting HIV/AIDS so that the country can benefit from their professions and services.
While commissioning over 390 graduands who completed their grade III teaching certificate at St. Paul Nazigo primary teachers' college in Kayunga district.
Ssebaggala warned the newly commissioned teachers that if they don't guard themselves against HIV/AIDS, they will not live long and the country will not fully benefit from their services.
"You have now finished your studies but I warn you AIDS still exists as you are now free to engage in marriage issues but please I urge you to be faithful to your partners if any as a protective measure against the epidemic," Ssebaggala said.