President Museveni directs RDCs to supervise eviction of balalos in West Nile
By Candia Stephen
Arua-The cry of the people of West Nile over the destruction of their crops by the 'balalo' cattle over the years will soon come to an end following the Presidential directive to have them evicted before mid March 2018.
The Presidential directive is contained in a letter sent to the RDCs of West Nile to ensure that the balalos (cattle keepers) leave the region and return to where they came from before the end of March 2018 lest the army will intervene to evict them.
In November last year, President Museveni while on a countrywide tour to rally the citizens through radio talhshows to support the land amendment bill, told the people of West Nile that he would direct the army to evict the cattle keepers at the beginning of 2018.
The President's statements came after several callers requested him to intervene in the menace caused by the cattle keepers and their cattle to the locals in the region. It remains to be seen if this would work out taking into account that it is not a political directive which may fail to be implemented with time.
The Arua Resident District Commissioner, Peter Debele, confirmed receipt of the letter and said the cattle keepers have been given up to mid March to leave and there after the army will intervene to evict those who do not comply.
Since the beginning of the pandemic, health workers, journalists, human rights defenders and other frontline workers have courageously criticized, scrutinized and reported on the inadequate responses to COVID-19. For doing so, many of them have been threatened, attacked or arrested.
Development banks have played a crucial role in funding and shaping the responses to the pandemic, providing more than 150 billions of dollars. However, they have failed in taking concrete actions to ensure that – in the context of the COVID-19 response they were supporting – people could freely and safely express their opinions and raise their concerns. When cases of retaliations occurred, they stayed silent.
The report "Unhealthy silence: Development banks' inaction on retaliation during COVID-19 ", published on July 27, 2021 by the Coalition for Human Rights in Development, ARTICLE 19 and IFEX, presents eight emblematic case studies of reprisals and statistical analysis of 335 cases of people attacked for speaking up around COVID-19 responses. The report also shows how development banks have failed to uphold their own commitments and presents a set of recommendations to address reprisals.
KEY FINDINGS
Journalists, human rights defenders, health workers and ordinary citizens have been criminalized or attacked for speaking out about aspects of the COVID-19 response directly financed by development banks.
As of June 15, 2021, IFIs have earmarked US$ 150.54 billion to finance responses to COVID-19, through 1,332 projects. Many projects supported by IFIs have included awareness-raising about COVID-19 as a key component. However, in many of those same countries, people who provide information about the pandemic or speak about the spread of the virus have been strongly repressed.
At least 335 people suffered reprisals, in a total of 35 countries that received or are receiving financial support for their COVID-19 response.
In the vast majority of cases (affecting 233 people), the retaliation consisted of some type of criminalization, arrest or prison sentence; 56 people suffered physical abuse or torture; at least 13 people, almost all health personnel, were dismissed; 17 people were threatened; 6 people were killed.
Most reprisals have occurred in a general context of strong restrictions on civic freedoms and the active persecution of dissenting voices.
Development banks did not fulfil their commitments and failed to take decisive action and adopt concrete measures to prevent and address reprisals.
COVID-19 response projects were approved even after reprisals had taken place. Project documents show that banks have not carried out a prior assessment of the human rights situation with regard to freedom of expression, that would have easily revealed the difficulties and obstacles to participation.
When civil society organizations (CSOs) raised their concerns about serious restrictions on freedom of expression in countries that received funding to respond to the pandemic, the responses from the banks failed to address the points that had been raised, including when there was clear evidence that the retaliation related directly to the banks' projects.
Restrictions on freedom of expression directly affect the quality and effectiveness of the response to COVID-19 that banks seek to support, and create issues of non-compliance with the banks' own policies of public participation and stakeholder engagement.
CCEDU: Shs 868 billion for 2021 elections is costly for Uganda's struggling economy
This Week, the Electoral Commission released the 2021 road map for the elections with an increment of the budget from Shs 500 billion in 2016 to Shs 868 billion for the next election.
But the Citizens' Coalition for Electoral Democracy in Uganda (CCEDU) Coordinator, Crispin Kaheru, said the plan stands on shaky ground because the necessary legal reforms that are supposed to support the implementation of the plan as proposed by the Supreme Court and other stakeholders are not yet in place.
He added that this means even with a good plan, this may continue to create lowering confidence in elections, more electoral malpractices and election petitions because the legal and administrative leakages that were there in the past, may still continue unabated.
---
"This plan is quite costly – Shs 868 billion compared to about 500 billion shillings in 2016. This is quite a cost especially for a struggling economy."
Africa must unlock the power of its women to save climate change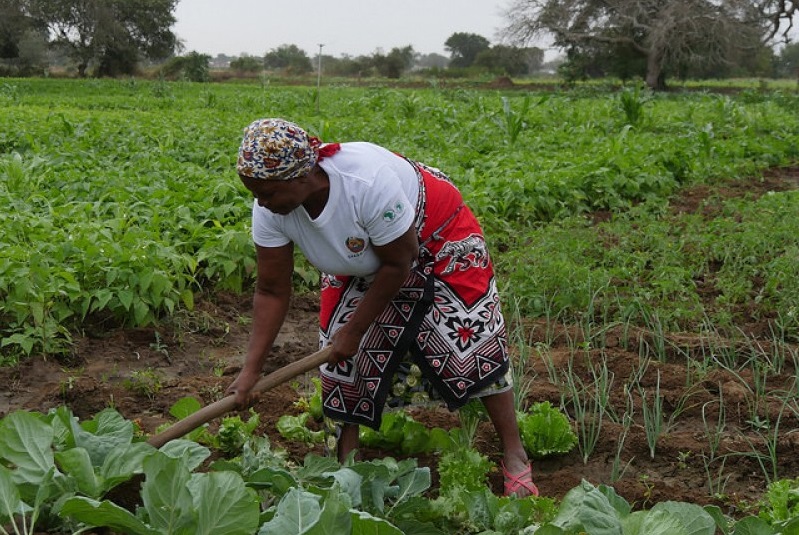 As the African delegates prepare to implement the Paris Agreement on Climate change in Katowice in Poland this week, the leaders have been called to empower the women on climate change.
Research shows that when women are involved in decision making, agreements on the environment are more likely to be ratified and projects around natural resources, such as water, are more likely to succeed.
If given access to education and finance, African women can contribute to finding technological solutions and driving the continent's renewable energy industry too.
Dana Elhassan, Senior Gender Expert at the African Development Bank, said in a press release by APO that: "When you empower women in the context of climate change you empower a family, a community and a country."
There is also strong evidence that women play a vital role in dealing with disasters by mobilising communities, something that will become increasingly important as climate change advances.
---
"You cannot solve a problem with half the team. A lot of the unpaid work that women do, such as collecting firewood and water, and caring for the family, are massively affected by climate change – so we have to make sure adaptation initiatives address their needs, vulnerabilities and potential."
---
Women as agents of change
Studies show that when women are part of decision making, ratification of multilateral agreements on the environment are more likely, adds Mafalda Duarte, head of the $8.3 billion Climate Investment Fund, one of the largest climate financing instruments in the world.
"Discourse is quite tilted to considering women as victims of climate change – but we are agents of change and if we are perceived as such this will make a big difference," says Ms Duarte.