U.S. Congress Requires USAID to Create an Accountability Mechanism.
In late December 2020, when the United States Congress passed its appropriations legislation to fund the government, it issued an accompanying explanatory statement that requires the U.S. Agency for International Development (USAID) to establish an accountability mechanism.
This is welcome news for those who want USAID's projects to be successful and sustainable, as an accountability mechanism not only provides communities impacted by USAID projects an avenue to seek redress but also helps USAID ensure its money meets its mark. Currently, USAID has no independent and effective accountability process available to communities who are negatively impacted by its projects, putting it out of step with the U.S. International Development Finance Corporation, many multilateral development banks, and national development agencies in France and Japan, all of which have accountability mechanisms.
We expect that USAID will welcome the congressional directive, since an accountability mechanism will further USAID's mission and help ensure the success of its programs. Communities living near or working at USAID project sites and those who are deemed beneficiaries of USAID programming are the most at risk if something goes wrong and are often the first to identify potential harms. An accountability process that lets communities raise issues to USAID leadership and have those issues addressed is an efficient and effective monitoring and evaluation tool.
In its response to the congressional directive, USAID should, at a minimum: (1) commit publicly to implementing a robust and independent accountability mechanism that meets universally accepted effectiveness criteria, including accessibility, transparency, and equitability; and (2) consult the public on how to design its new mechanism.
This directive is a critical step towards accountability, one that follows a call from Congress in the explanatory statement for the 2020 fiscal year appropriations legislation that required USAID to ensure that "effective grievance and redress mechanisms for victims of human rights violations and other misconduct exist" for its national parks and protected areas work. But the path to an accountability mechanism has more steps ahead, and its success is not assured.  How USAID chooses to implement the directive will reveal the extent of its commitment to the very communities it seeks to benefit.
Original post: accountabilitycounsel.org
EU to support COVID-19 vaccination strategies in Africa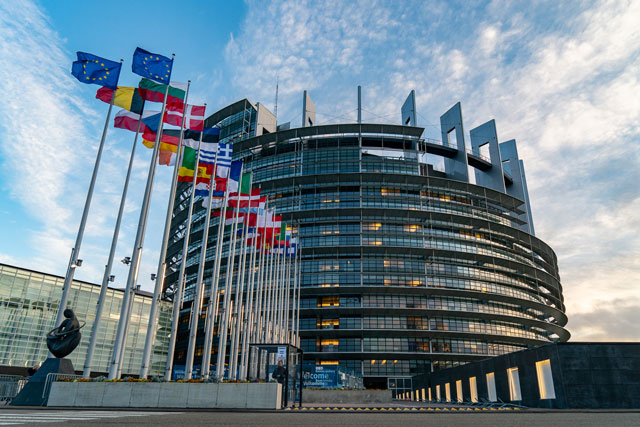 Brussels, Belgium | The President of the European Commission, Ursula von der Leyen, has announced today $121 million (€100 million) in humanitarian assistance to support the rollout of vaccination campaigns in Africa, which are spearheaded by the Africa Centres for Disease Control and Prevention (Africa CDC).
"We've always been clear that the pandemic won't end until everyone is protected globally. The EU stands ready to support the vaccination strategies in our African partners with experts and deliveries of medical supplies at the request of the African Union," said EU President Ursula von der Leyen.
Subject to the agreement of the budgetary authority, this funding will support the vaccination campaigns in countries with critical humanitarian needs and fragile health systems. The funding will, among others, contribute to ensuring the cold chains, roll-out registration programmes, training of medical and support staff as well as logistics. This sum comes on top of €2.2 billion provided by Team Europe to COVAX.
President Ursula von der Leyen added that, "we are also exploring potential support to boost local production capacities of vaccines under licensing arrangements in Africa. This would be the fastest way to ramp up production everywhere to the benefit of those that most need it."
Janez Lenarčič, Commissioner for Crisis Management, said: "International vaccine solidarity is a must if we are to effectively address the COVID-19 pandemic.
He added that Team Europe are looking at ways to use our humanitarian aid and civil protection tools to help in the rollout of vaccination campaigns in Africa.
"Ensuring equitable access to vaccines for vulnerable people, including in hard-to-access areas, is a moral duty. We will build on our valuable experience in delivering humanitarian aid in a challenging environment, for example via the Humanitarian Air Bridge flights," he said.
Commissioner for International Partnerships, Jutta Urpilainen, added: "Team Europe has stood by the side of our African partners from the onset of the pandemic and will continue to do so. We have already mobilised more than €8 billion to tackle the COVID-19 pandemic in Africa."
Urpilainen said EU is strengthening health systems and preparedness capacities, which is absolutely key to ensure effective vaccination campaigns. They are also now exploring support through the new NDICI and how to leverage investments in the local production capacities through the External Action Guarantee.
EU scales up support after COVID-19 outbreak
The EU also has a range of instruments at its disposal, such as the EU Humanitarian Air bridge, the EU Civil Protection Mechanism, and the EU's humanitarian budget. These tools have been used extensively in the context of COVID-19 to deliver crucial material and logistical assistance to partners in Africa.
The Commission is also currently exploring opportunities to support African countries in the medium term to establish local or regional production capacity of health products, in particular vaccines and protective equipment. This support will come under the new Neighbourhood, Development and International Cooperation Instrument (NDICI) and the European Fund for Sustainable Development plus (EFSD+).
The EU has been scaling up its humanitarian engagement in Africa since the onset COVID-19 crisis.
A key of part of these efforts is the EU Humanitarian Air Bridge, which is an integrated set of services enabling the delivery of humanitarian assistance to countries affected by the coronavirus pandemic.
The air bridge carries medical equipment, and humanitarian cargo and staff, providing humanitarian assistance for the most vulnerable populations where the pandemic imposes constraints on transport and logistics.
The air bridge flights are fully funded by the EU. So far, almost 70 flights have delivered over 1,150 tons of medical equipment as well as nearly 1,700 medical and humanitarian staff and other passengers. Flights to Africa have aided the African Union, Burkina Faso, Central African Republic, Chad, Côte d'Ivoire, Democratic Republic of Congo, Guinea Bissau, Nigeria, São Tomé and Príncipe, Somalia, South Sudan and Sudan.
*****
SOURCE: ETHE INDEPENDENT 
China takes new foreign investment top spot from US
China has overtaken the US as the world's top destination for new foreign direct investment, according to UN figures released on Sunday.
New investments into America from overseas companies fell by almost half last year, leading to the loss of its number one status.
In contrast, UN figures show direct investment into Chinese firms climbed 4%, putting it number one globally.
The top ranking shows China's growing influence on the world economic stage.
China had $163bn (£119bn) in inflows last year, compared to $134bn attracted by the US, the United Nations Conference on Trade and Development (UNCTAD) said in its report
In 2019, the US received $251bn in new foreign direct investment while China received $140bn.
While China may be number one for new foreign investment, the US still dominates when it comes to total foreign investments.
This reflects the decades it has spent as the most attractive location for foreign businesses looking to expand overseas.
But experts say the figures underline China's move toward the centre of the global economy which has long been dominated by the US, the world's biggest economy.
China, currently involved in a trade war with the US, has been predicted to leapfrog it to the number one position by 2028, according to the UK-based Centre for Economics and Business Research (CEBR).
Trump slump
Foreign investment in the US peaked in 2016 at $472bn, when foreign investment in China was $134 billion.
Since then, investment in China has continued to rise, while in the US it has fallen each year since 2017.
The Trump administration encouraged American companies to leave China and re-establish operations in the US.
It also warned Chinese companies and investors that they would face new scrutiny when investing in America, based on national security grounds
While the US economy has been struggling since the Covid-19 outbreak last year, China's economy has picked up speed.
China's economic growth, measured in gross domestic product (GDP), grew 2.3% in 2020, official data showed this month.
This makes China the only major economy in the world to avoid a contraction last year. Many economists have been surprised with the speed of its recovery, especially as it navigated tense relations with the US.
Overall, global foreign direct investment (FDI) dropped dramatically in 2020, falling by 42%, according to the UNCTAD report. FDI normally involves one company taking control of an overseas one, typically through a merger or acquisition.
The UK saw a fall of more than 100% in new foreign direct investment last year from $45bn in 2019 down to -$1.3bn.
 Original Source: BBC
Dwindling number of Africans own land.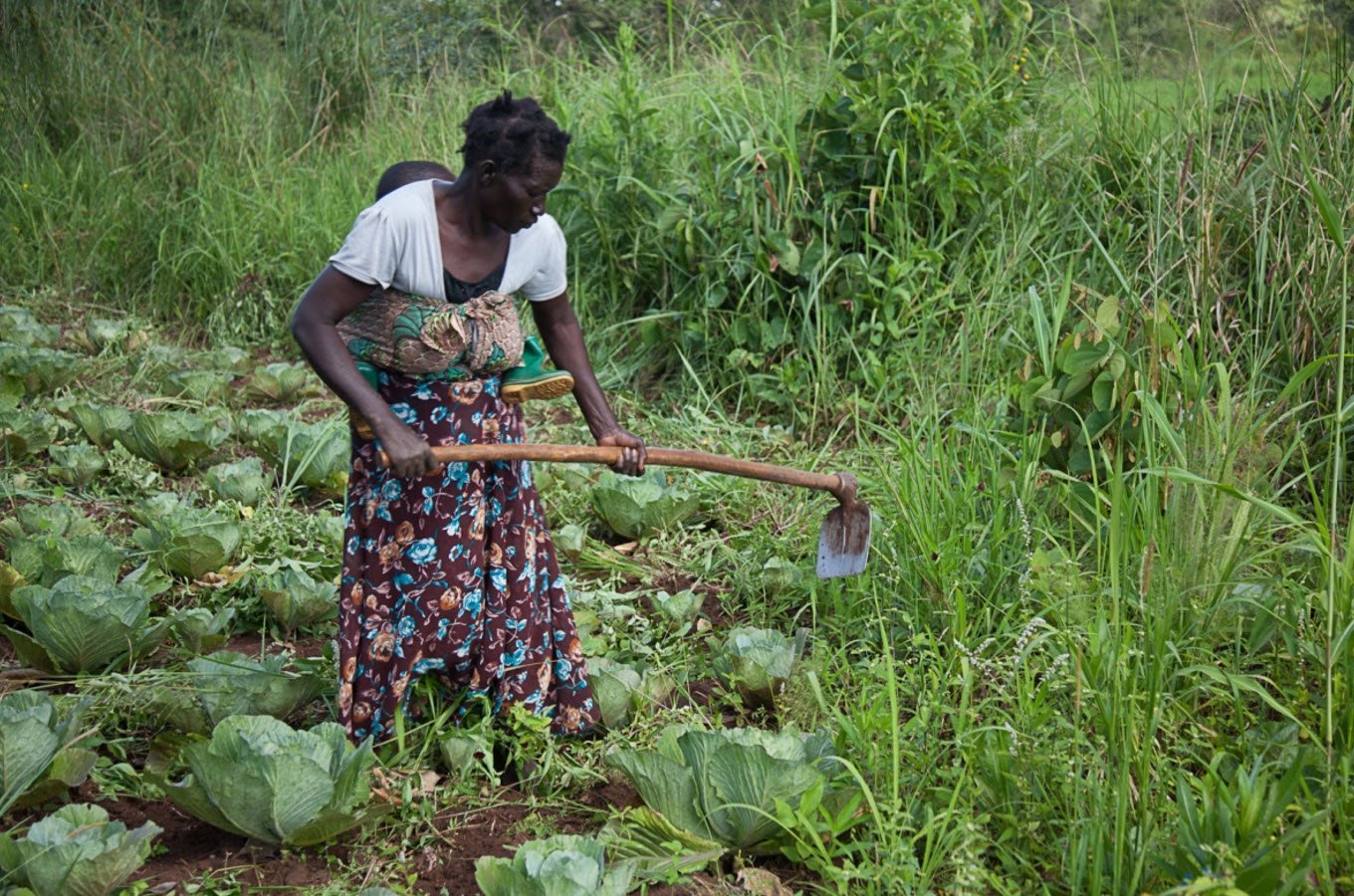 A smallholder working on her field in Uganda.
Research has shown that inequality in access to land is increasing across the African continent. Experts are calling for more rules and controls on the sale of land to counteract poverty.
A lucrative building boom for some people on Kenya's coastal regions is causing great suffering for many fisherfolk.
In Tudor, the northern coastal strip in the Kenyan city of Mombasa, apartment buildings and hotels are going up at a dizzying rate.
"Big companies are building there and roads are being extended. All the landing sites for fisher boats have disappeared," said Phelix Lore, director of the human rights organization Haki Center.
"It affects livelihoods because, when fishermen are not able to land, they have no have a place to put their fish and even sell them."
Widening gap in land ownership 
The Haki Center helps fishing communities that have lost public landing sites to private construction projects. The activists want community members to have more rights to own land.
"Land grabbing has been a big problem in Kenya for years," Lore told DW.
Fewer and fewer people around the world own land. The growing gap in land ownership and access is hitting smallholder farmers, women and indigenous and rural communities hardest, according to the Global Land Inequality Report by the International Land Coalition (ILC), which includes organizations like Oxfam and German Agro Action.
The study, published at the end of 2020, compares land inequality in 17 countries using traditional census data and tenure, land quality and other indicators.
It concludes that the concentration of land benefiting only a few owners and intensification of production have increased in almost all regions of the world since 1980.
The report points to a growing interest of companies in investing in agricultural land, which it says is the main cause for land inequality. According to the researchers, the richest 10% of the rural population control over 60% of land assets, while the poorest 50% own just over 3%.
"Growing inequality in access to land is a driver of hunger and poverty. Earth belongs to all of us. Land must not be an object of speculation," Marion Aberle, senior policy advisor at German Agro Action, told DW. Governments and investors are under an obligation, she said.
More community rights
The example of the Kono District in the West African country of Sierra Leone shows that those responsible often do not care.
Large mining companies there exploit the soil by seeking diamonds and gold.
The Koidu Holdings mine was the first company to invest in the lucrative business after the end of the civil war in 2002. It is owned by Israeli Beny Steinmetz — currently on trial in Geneva on corruption charges in mining deals.
"The company and its boss have had a difficult relationship with the community in the mining area ever since they arrived," Berns Lebbie, coordinator at Initiative Land for Life Sierra Leone told DW.
The company has caused much hardship for the local population, who have to contend with dust haze, water shortages and economic deprivation.
"When an investment company takes over a piece of land and barricades the roads, so that farmers, fishermen and others lose access, people expect that alternative livelihood sources be provided," said Lebbie.
"They want adequate wage labor for the young, or maybe microfinance support to the women or direct financial compensation. Without this kind of support, grievance and resentment will prevail, which can lead to violent reactions."
Land ownership is becoming more opaque
With the rise of corporate and financial investment, land ownership and control is becoming ever more opaque, said Ward Anseeuw, an analyst at ILC and co-author of the report.
"In many African countries land is state property. Communities only manage it. They do that with the help of land committees."
But oftentimes, the collective ideal does not work. For example, when a local leader has only his own interests in mind, or when there are no democratic structures to impose respect for the rules. According to Anseeuw, land collectives are to be welcomed, but it must be ensured that they represent all members.
Improving the situation 
More guidelines would increase transparency, Anseeuw said. "This would set rules for minimum and maximum sizes, but also for prices, for transactions, etc.," he told DW.
Governments, investors and the private sector should be held more accountable, as demanded by the World Bank and the Organization for Economic Cooperation and Development (OECD).
Investors and governments have to be pressured to make their projects and financing public, said Anseeuw.
Civil society and academic institutions have an important role to play, the expert said. They should increase oversight on land sales and use. At the same time, they should be granted the right to block land transactions or to first refusal.
"Land taxes could also be imposed. They exist for urban centers in many countries, but not in rural areas. Such regulations are important instruments in a more globalized world," Anseeuw said. They allow for more control over corporations and financial players in the agrarian sector. There is a problem though: "We are dealing with very powerful players."
Original source:www.farmlandgrab.org