Finnish carbon offsetting firm Compensate finds 91% of carbon offset projects fail its evaluation process. Of course the remaining 9% will also not help address the climate crisis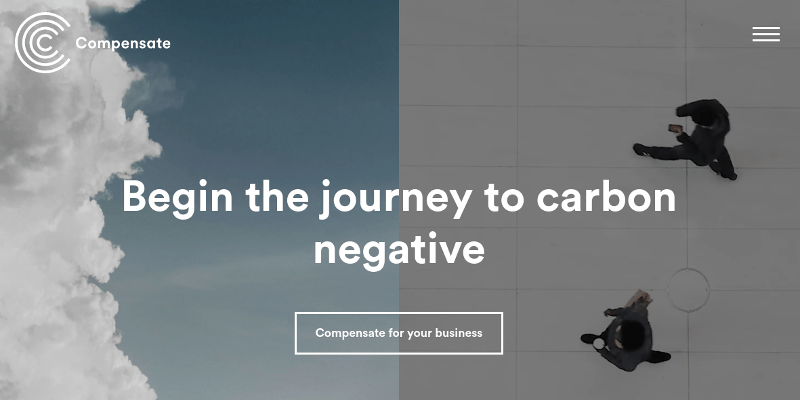 Compensate is a Finland-based carbon offsetting company set up in 2019 by Antero Vartia, an entrepreneur, actor, and former member of parliament. In 2020, Compensate created project criteria to evaluate the projects from which it buys carbon offsets. One year later, Compensate reported on its experience with the project criteria:
90% of evaluated projects fail the criteria. The reasons vary, but are all equally alarming. Some projects can not be considered additional, others have serious permanence risks. Some have unreliable baselines, because assumed deforestation is largely inflated. Worryingly, many projects also cause serious human rights violations.
"International carbon standards are fundamentally flawed"
Compensate's report exposes some of the structural problems with the voluntary carbon market:
The voluntary carbon market is characterized by a plethora of actors, methodologies, project types, and standards. It's a tough job for businesses, organizations and individual consumers to try to navigate this complex market. Outright opportunism and greenwashing are not uncommon.
Compensate points out that standards like Verra, Gold Standard, and American Carbon Registry exist to reassure offset buyers about the quality of the carbon offsets they are buying. "Still," Compensate adds, "these leading standards leave a lot to be desired."
Compensate writes that,
[N]ot even the most renowned international standards guarantee real climate impact. Compensate has come across projects with unbelievably overestimated impact, or, worse yet, no impact at all. The market is flooded with millions of essentially worthless credits. Still, these credits have the stamp of approval of the leading international standards, and offsetters keep buying them with no knowledge of the fact they're engaging in a lie.
And Compensate writes that,
International carbon standards are fundamentally flawed, as they develop and accept project methodologies that allow for the issuance of millions of meaningless credits.
Compensate is critical of corporate promises to reach "net zero":
While companies claim they only purchase carbon credits for offsetting unavoidable emissions, there is little transparency on companies' efforts to reduce emissions from operations, and how much of net-zero targets are achieved by offsetting. Company emissions cannot simply be balanced out by purchasing carbon credits. It is known that emissions stay in the atmosphere for 300-1000 years, whereas a tree can sequester CO2 for several decades or until its logged and burned, then releasing all the CO2 back into the atmosphere. This is why the best way to mitigate companies' climate impacts is to reduce emissions.
Which raises the obvious question: Why is Compensate in the carbon offsetting business?
Compensate's report includes a section titled "Characteristics of a good carbon credit". According to Compensate, the following characteristics have to be recognised: additionality, reliability (i.e. the climate impact is not overestimated), permanence, avoided double counting, and environmental and social net impact.
The section would have been better titled "Why offsetting cannot work". Compensate acknowledges that many projects struggle with demonstrating financial additionality, and even fewer can tackle policy level additionality.
Permanence is a problem, Compensate writes, because "the majority of forestation projects have a lifetime of 30 years. If the protected forest is logged immediately after the project is completed, and the trees are used for energy, the CO2 will be released into the atmosphere."
Compensate argues that "missing links between theory and practice have left room for double counting to happen quite often":
Commonly, the two claiming parties are an organization offsetting its emission and the host country trying to reach its nationally determined contribution under the Paris Agreement.
Compensate acknowledges that "Project developers can influence the number of credits issued with the selection of the baseline scenario." And that this baseline "could be artificially inflated". Buying credits from a project with an artificially inflated baseline "could actually add carbon into the atmosphere".
But the problem of counterfactual baselines is not something that can be resolved with "robust methodologies" or "stricter additionality criteria" as Compensate's report suggests. Larry Lohmann of The CornerHouse points out, "the problem is not 'bad baselines' but the concept of counterfactual baselines itself. That reality does more than invalidate any particular REDD project. It invalidates REDD (and all other offsets) as a whole."
91% of carbon offset projects fail
Compensate started using its criteria early in 2020. The company has evaluated more than 100 nature-based projects (mainly forest conservation and tree planting projects). All the projects are certified by international organisations such as Gold Standard, Verra, Plan Vivo, American Carbon Registry and Climate Action Reserve.
Only 9% of the projects passed Compensate's evaluation process.
Compensate found that 52% of the projects are not additional. Examples include selling carbon credits by protecting forests that were never in danger. Commercial timber plantations do not pass the financial additionality criteria "as the project could be implemented without the need for revenue from carbon credits". Compensate argues that when project activities are already included in national laws and policies there is a lack of policy level additionality. Compensate gives the example of Indonesia and the Democratic Republic of Congo: "Examples include protecting a forest in a country where there is a moratorium on converting natural forests to palm oil plantations (Indonesia) or a moratorium on granting new timber concessions (Democratic Republic of Congo)." Leakage occurs when a government grants conservation concession status to the project area, but also grants a logging concession elsewhere.
Compensate found that 16% of the projects it evaluated had permanence risks due to an unstable political situation and high risk of corruption, natural disasters such as floods or fires, postponing timber harvest until after the project ends, or illegal logging.
12% of projects had "unreliable baselines" according to Compensate's evaluation. Artificially inflating baseline emissions generates more carbon credits for the project.But Compensate does not take into consideration the fact that all baselines are unverifiable because they are based on a counterfactual story about what would have happened in the absence of the project.
6% of the projects Compensate evaluated failed because of community conflicts, for example through human rights violations and evictions, or a failure to deliver the promised benefits.
And 5% of the projects did not meet Compensate's criteria because they offset emissions that take place today with hoped for removals in the future. Compensate gives the example of tree planting projects that calculate the amount of carbon the trees with sequester over the next 50 years.
Carbon markets need to be eliminated not reformed
Compensate is a non-profit organisation, but as a carbon broker, the company's continued existence depends on selling carbon offsets. It's a smart marketing ploy to claim that 91% of carbon offsets are flawed, in that it suggests that Compensate is particularly careful about selecting which projects it buys carbon offsets from.
Indeed, Compensate's report states that,
Like investment managers manage a fund to deliver the best value, Compensate manages a diverse carbon capture portfolio to deliver the best possible climate impact.
Compensate doesn't point out the fundamental flaw of carbon offsets. The companies buying carbon offsets are using them in order to continue burning fossil fuels. Offsetting does not reduce emissions, it just shuffles them around the world. Often it is the poorest of the poor who have to adjust their livelihoods in order that the rich can continue flying, for example.
And Compensate's experts make no mention of the carbon cycle. At the end of 2020, 23 researchers and experts published an article in the Swedish newspaper Dagens Nyheter titled, "Misleading and false myths about carbon offsets". The second myth that the authors highlight is that "We can compensate for fossil fuel emissions using so-called 'nature-based solutions' (such as carbon sequestration in vegetation and soils)."
The authors explain the carbon cycle as follows:
The carbon cycle has two parts: one fast cycle whereby carbon circulates between the atmosphere, land and seas, and one slow cycle whereby carbon circulates between the atmosphere and the rocks which make up Earth's interior.
Fossil fuels are part of the slow carbon cycle. Nature-based solutions are part of the fast carbon cycle. This biological carbon storage is not permanent. Carbon stored in trees can be released by forest fires – something we are seeing more and more often as the climate heats up.
Rather than calling for carbon markets to be abolished, Compensate is calling for an oxymoron: "a more sustainable carbon market".
Original Source: redd-monitor.org
Offsets don't stop climate change.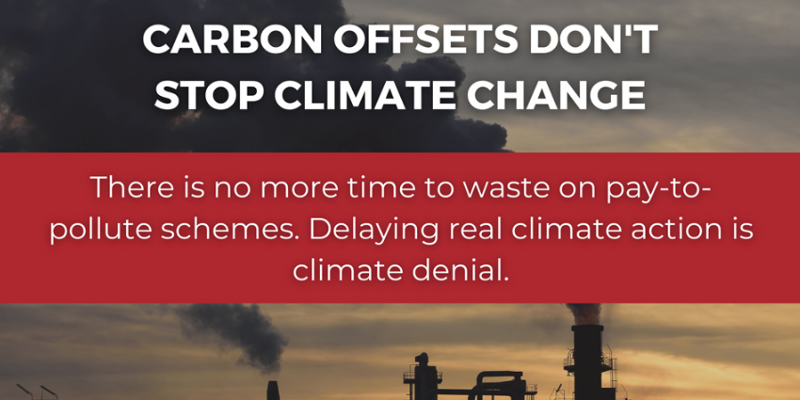 Shortly before COP26, Amazon Watch and more than 170 organisations signed on to a statement under the headline "Offsets don't stop climate change".
The headline is borrowed from a December 2020 letter to the Financial Times in response to an editorial about Mark Carney's Taskforce on Scaling Voluntary Carbon Markets.
The letter, from Doreen Stabinsky (College of the Atlantic, USA), Wim Carton (Lund University, Sweden), Kate Dooley (University of Melbourne, Australia), Jens Friis Lund (University of Copenhagen, Denmark), and Kathy McAfee (San Francisco State University, USA), states that, "Offsets don't stop climate change because they don't stop emissions."
They write that,
In an ideal world, some types of offsets might theoretically balance out emissions with removals. But the whole point of an offset is that one entity gets to keep emitting.
And they explain that the problem is that with continued emissions, CO2 continues "to accumulate in the atmosphere where it resides for hundreds to thousands of years, and the temperature of the planet continues to increase".
They point out that the oil industry is a primary beneficiary of offsetting and Carney's taskforce was stacked with respresentatives of Big Polluters:
All the major oil companies are planning to continue with exploration and new extraction projects. None of them have plans for a managed decline of production that is anywhere near in line with the Paris goal aiming to limit warming to 1.5C. Indeed some fossil fuel majors have even stated their intent to increase exploration and production for at least the next five years. These are hardly decarbonisation goals. All of them intend to rely heavily on carbon offsetting to keep drilling and emitting-as-usual.
They conclude that if Carney were serious about addressing the climate crisis, he would "convene a taskforce on the managed decline of fossil fuels and bring the fossil fuel industry to the table".
It's not controversial to point out that offsetting does not reduce emissions (and therefore does not help address the climate crisis). Even proponents of offsetting will, if pushed, admit this fact:
In a press release about the statement signed by more than 170 organisations, Jim Walsh of Food & Water Watch says,
"Offsets are nothing short of a scam that corporate interests push, allowing them to continue polluting our climate and frontline communities with impunity. The harm does not end there, as these offset schemes displace indigenous communities and prop-up corporate agriculture and factory farming. Addressing the climate crisis means keeping fossil fuels in the ground, rather than pursuing these scams that harm our communities and climate for nothing other than corporate profits."
Here is the statement, "Offsets don't stop climate climate change". The list of signatories is available here:
Offsets don't stop climate changeClimate-driven wildfires, flooding, droughts and other extreme weather events daily impact every corner of the globe.Yet the fossil fuel industry, big utilities, big agriculture, big finance — and their political allies — are pushing carbon offset schemes to allow them to continue releasing the greenhouse gases driving the climate crisis, harming Indigenous, Black, and other already-marginalized communities, and undermining sustainable farming and forestry practices.The science is clear: we need to rapidly phase out fossil fuels and emissions-intensive agricultural practices like factory farming, while protecting forests, wetlands, and other natural carbon sinks. Every delay means greater impacts on our climate and more pollution in historically overburdened communities.[1]We call on leaders around the world to join us in rejecting offset schemes because these pay-to-pollute practices are nothing more than false and harmful solutions to the climate crisis.
We call on global policy makers to reject offset schemes and embrace real climate solutions that will keep fossil fuels in the ground, support sustainable food systems, and end deforestation, while eliminating pollution in frontline communities.
---
[1] IPCC, Global Warming of 1.5°C. International Energy Agency, Net Zero by 2050. IPCC, AR6 Climate Change 2021.
[2] Carton et al. "Undoing Equivalence: Rethinking Carbon Accounting for Just Carbon Removal," Frontiers in Climate, 16 April 2021.
[3] Anderegg, W. et al., Climate-driven risks to the climate mitigation potential of forests, Science 368 (6947) 2020. Mackey, B. et al. 2013., "Untangling the confusion around land carbon science and climate change mitigation policy," Nature Climate Change, 3(6),pp.552-557, 2013.
[4] Food & Water Watch, "Cap and trade: More pollution for the poor and people of color," November 2019 at 1 to 2.
[5] Gilbertson, Tamara, Carbon Pricing: A Critical Perspective for Community Resistance, Indigenous Environment Network and Climate Justice Alliance, 2017.[6] Anderegg, W., "Gambling with the climate: how risky of a bet are natural climate solutions?," AGU Advances, 2021. Coffield, S.R. et al., "Climate-driven limits to future carbon storage in California's wildland ecosystems," AGU Advances, 2021.
[7] Ahmend, N., "World Bank and UN carbon offset scheme 'complicit in genocidal land grabs – NGOs," The Guardian, 3 July 2014. Forest Peoples Programme, The Reality of REDD in Peru: Between Theory and Practice, November 2011.
[8] Institute for Agriculture and Trade Policy, "Why carbon markets won't work for agriculture," January 2020 at 2.
[9] Elgin, B., "A Top U.S. Seller of Carbon Offsets Starts Investigating Its Own Projects," Bloomberg. 5 April 2021.
[10] Hache, F., Shades of Green: The Rise of Natural Capital Markets and Sustainable Finance, Green Finance Observatory, March 2019.
Original Source: Redd-monitor.
NO more GE trees! Open Letter Denouncing Suzano Papel e Celulose's glyphosate-resistant Genetically Engineered (GE) Eucalyptus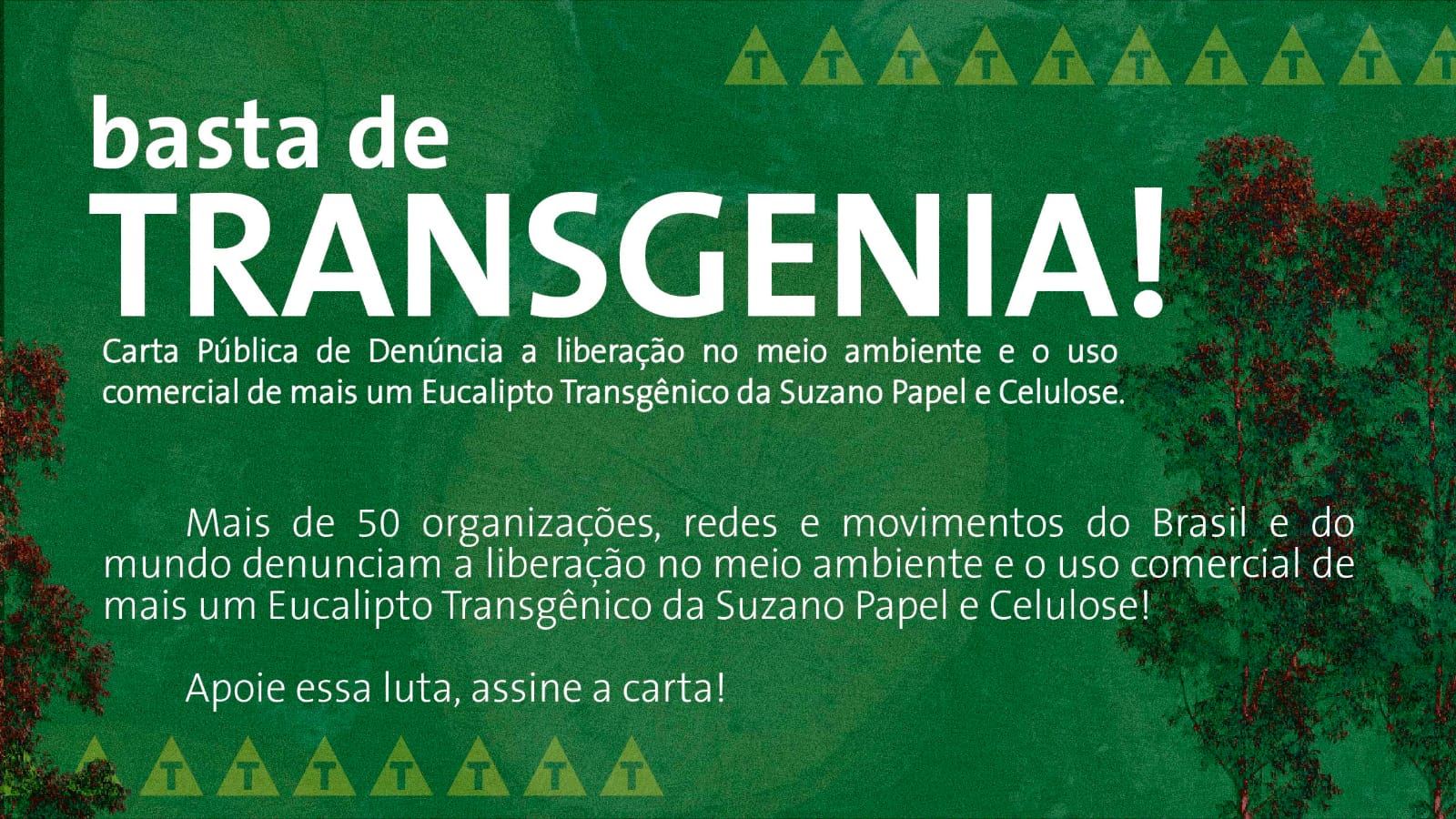 More than 50 organizations, networks and movements from Brazil and around the world denounce the release into the environment and the commercial use of a new transgenic eucalyptus from the Brazilian company Suzano Papel e Celulose!
The approval by the National Technical Commission on Biosafety (CTNBio) of the GE eucalyptus resistant to glyphosate, identified as 751K032, is a serious threat to life, to society and to nature. It was approved without any democratic consultation with Brazilian civil society in general and the neighboring communities of the areas where the plantations will be located in particular. The only concern was granting the license in the benefit of the commercial interests of Suzano Papel e Celulose, instead of the detrimental effect on life.
Organizations denounce the CTNBio decision from November 16, 2021 to approve the release into the environment, commercial use and any other related activities of the new GE eucalyptus developed by FuturaGene, owned by Suzano Papel e Celulose.
The letter ends by demanding the immediate revocation of the license granted for the use of Suzano GE eucalyptus 751KO32, as well as the action and intervention of the Federal Public Prosecution Service to revoke the decision made by the CTNBio, a decision made without a full public debate, especially in regions of Brazil that have been exposed for many years to eucalyptus monoculture.
Read the complete letter here.
Original Source:  Alert Against Green Desert. 
UN seeks increased public finance to protect forests.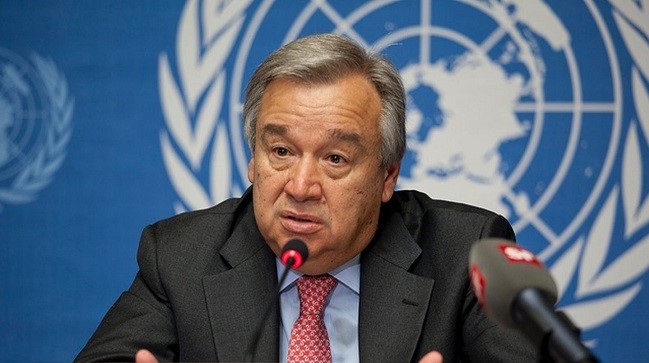 UN Secretary General, Antonio Guterres
Antonio Gutteres, the Secretary-General of the UN, made this call on Monday, May 2, 2022, at the opening of the 15th World Forestry Congress (WFC) in Seoul, South Korea.
The increase in the finance, he said, should include source-based payments and a dearth of environmental swaps to achieve a deforestation-free world.
Gutteres, who spoke through his Deputy, Amina Mohammed, also called for a budget and policy for forestry commitment among global communities.
He said it was unfortunate that about 4.7 billion hectares of forest were being lost annually to deforestation and environmental degradation in the last decade.
The UN chief called for concerted efforts toward achieving deforestation-free supply chains.
"Since the last congress in 2015, recognition of the critical role of forests of all types play in meeting the sustainable development goals and achieving the past agreements has gained much attention.
"The recent classical degradation on forest and land use has further underlined key transform to actions needed to save all forest and advance the 2030 agenda.
"This congress takes place right over the latest report of the intergovernmental panel on climate change.
"The panel warns that the world is dangerously close to irreversible topping point for forestry section, for the health of people, and for the planet," he said.
According to him, this supports resilient livelihood, biodiversity consideration, sustainable economy and climate mitigation and adaptation.
"Forest remained under threat and in the last decade alone, the world has lost 4.7 billion hectares a year.
"We must specially recognise and act on the value of the forest hence the theme of the congress, 'Building a Green, Healthy and Resilient Future with Forest.
"We need all stakeholders to come up with ideas and commitment that can be put into action," he said.
Gutteres explained that forests could also be protected by expanding indigenous governance for forests in the perspectives of youth and women and using the latest scientific evidence and catchy head technology.
"I look forward to the outcome of this congress feeding into climate change and biodiversity negotiation and other policies.
"Together, I believe we can build a green, healthy and resilient future by realising the true value of the forest," the UN scribe said.
In her remark, Princess Sasma Ali, Hashemite Kingdom of Jordan, canvassed a diversified approach to achieving success in building a green, healthy and resilient future with forest.
Ali is also Goodwill Ambassador of the Food and Agriculture Organisation (FAO).
Ali said that 30 per cent of the world's forest had been cleared with another 20 per cent degraded.
She said it would require dedicated political will and the development of policy measures to reverse the tide.
The FAO ambassador also called for the mobilisation of funds in addition to engaging all stakeholders to achieve the target.
"Accordingly, there is no to engage all stakeholders more importantly indigenous people, and local communities' members.
"They possess the knowledge, and the custody of this ecosystem coupled with scientific experts who can monitor the system," she said.
Qu Dongyu, Director-General, FAO, acknowledged some progress in reforestation, particularly in Asia including countries like South Korea, Japan and India.
Dongyu said the congress was an opportunity to make further commitment toward achieving the 2030 deforestation-free world in accordance with the Sustainable Development Goals (SDGs).
By Usman Aliyu
Source: Enviro News Nigeria