Insights for African countries from the latest climate change projections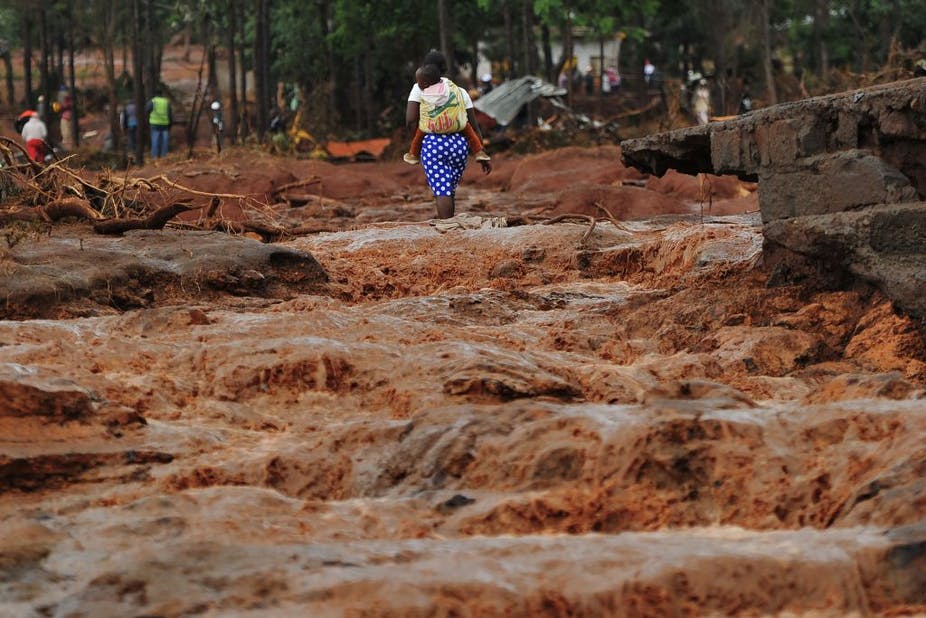 Flooding is projected to increase in eastern Africa
The Intergovernmental Panel on Climate Change (IPCC) – a body of the UN tasked with providing scientific information on climate change – has released a major new report, pulling together evidence from a wide range of current and ancient climate observations. It's the most up-to-date understanding of climate change, bringing together the latest advances in climate science.
It is crucial that we have a good understanding of the findings as they give an indication of what our future could look like.
According to the report global warming is evident, with each of the last four decades being successively warmer than any decade that preceded it since 1850. Average precipitation on land has also increased since the mid-20th century. In addition, there is high confidence that mean sea level increased by between 0.15 and 0.25m between 1901 and 2018.
The major concern is that as warming continues, more extreme climate events, such as droughts, are projected to increase in both frequency and intensity. This warming is mainly driven by greenhouse gas emissions from human activities such as burning fossil fuels (coal, natural gas, and oil) and coal production.
Get news that's free, independent and based on evidence.
When it comes to African countries, the report projects an increase in average temperatures and hot extremes across the continent. The continent will likely experience drier conditions with an exception of the Sahara and eastern Africa.
Alarmingly, the rate of temperature increase across the continent exceeds the global average. In addition, as warming continues, the frequency and intensity of heavy rainfall events are projected to increase almost everywhere in Africa. Maritime heatwaves and sea level rises are also projected to increase along the continental shores.
Looking into the future, global warming could lead to an increase in hot extremes, including heatwaves. It could also lead to a decrease in cold extremes.
The projected dry and hot conditions will have a devastating impact on a continent where the economies of most countries, and the livelihoods of most people, are dependent on rain-fed agriculture. In fact, changes to the climate will affect almost all parts of our lives.
Regional impacts
In a scenario where global warming will reach at least 2°C by mid-21st century (as predicted by the report), southern Africa is highly likely to experience a reduction in mean precipitation (water vapour that falls, such as rain or drizzle or hail). This will adversely affect agriculture. Specifically, the region is likely to witness an increase in aridity, and droughts. We are already seeing this in Madagascar and South Africa.
This has serious implications for all sectors including agriculture, water and health. Drought would also likely reduce hydroelectric generation potential, adversely affecting energy dependent sectors. We are already seeing this at the Kariba dam which sits between Zimbabwe and Zambia.
In addition, there will be more tropical storms in the region. In southern Africa there's been a southward shift in the occurrence of tropical cyclones. This is due to sea temperatures increasing as a result of global warming. The concern is that these events will be particularly destructive as seen in Madagascar and over Mozambique.
---
Read more: Rising sea temperatures are shaping tropical storms in southern Africa
---
In relation to eastern Africa, the report projected an increase in mean precipitation that favours agriculture. However, increases in the frequency and intensity of heavy precipitation and flooding may cause a counter effect in some areas, such as arid and semi-arid lands.
There has been some conflicting information regarding rainfall in eastern Africa. This follows observations that the general circulation models, used in preparation of IPCC reports, do not simulate the observed rainfall well over the region. Most models project increase in rainfall while observations report the opposite. This has been termed 'the paradox of east Africa climate'. This observed shortening of rainfall season that is not captured by the models explains the paradox.
Besides rainfall, the recorded and projected temperature which is expected to increase will decrease the snow and glaciers in the region. A rise in temperatures will result in a rise in malaria cases especially in highland areas within the region.
Northern Africa is a climate change hotspot. The report anticipates with high confidence increase in temperatures in the region,causing extreme heatwaves. Projected drying will increase aridity that already begun to emerge in the region and worsen water scarcity.
---
Read more: A worsening water crisis in North Africa and the Middle East
---
Further, the situation will increase the risk of forest fires, a threat to ecosystems. As is currently seen in Algeria where, so far this year, more than 100 fires have been reported across 17 provinces, killing over 40 people.
The report also anticipated that there will be a reduction in mean wind speed over northern Africa. The wind speed is dependent on temperature and consequently atmospheric pressure changes. This will limit the region's wind power potential, however – on a positive note – it will equally reduce dust storms that cause health impacts, such as causing and aggravating asthma, and bronchitis.
Similarly, west and central Africa are projected to record a reduction in mean precipitation and experience more agricultural and ecological droughts. All these cast a dark cloud on agriculture and water in the region.
---
Read more: Lagos is getting less rain, but more heavy storms. What it can do to prepare
---
Along the African coastlines, the relative sea-level rise is likely to contribute to an increase in the frequency and severity of coastal flooding in low-lying areas, like the recent cases in Lagos, Nigeria. This causes massive destruction to delicate coastal ecosystems and will displace communities that live in coastal towns. The sea level rise equally causes saltwater intrusion, limiting availability of fresh water.
---
Read more: Climate change is affecting agrarian migrant livelihoods in Ghana. This is how
---
Which way for Africa?
Despite the projection of decrease in mean precipitation over nearly all the regions of Africa, heavy precipitation and pluvial flooding is likely. The increase in wet extremes has far reaching effects on nearly all socioeconomic sectors, from agriculture, water, environment to infrastructure. These are some of the key sectors in socioeconomic development.
This – compounded by growing populations – gives a worrying picture of the challenges that lie ahead. This is likely to widen the existing development gap, calling for concerted effort to strengthen response mechanisms to future challenges posed by climate change.
Original Source: The conversation
Six cattlemen opposed to the Tilenga oil project-related forced land eviction have been granted bail but will remain in prison…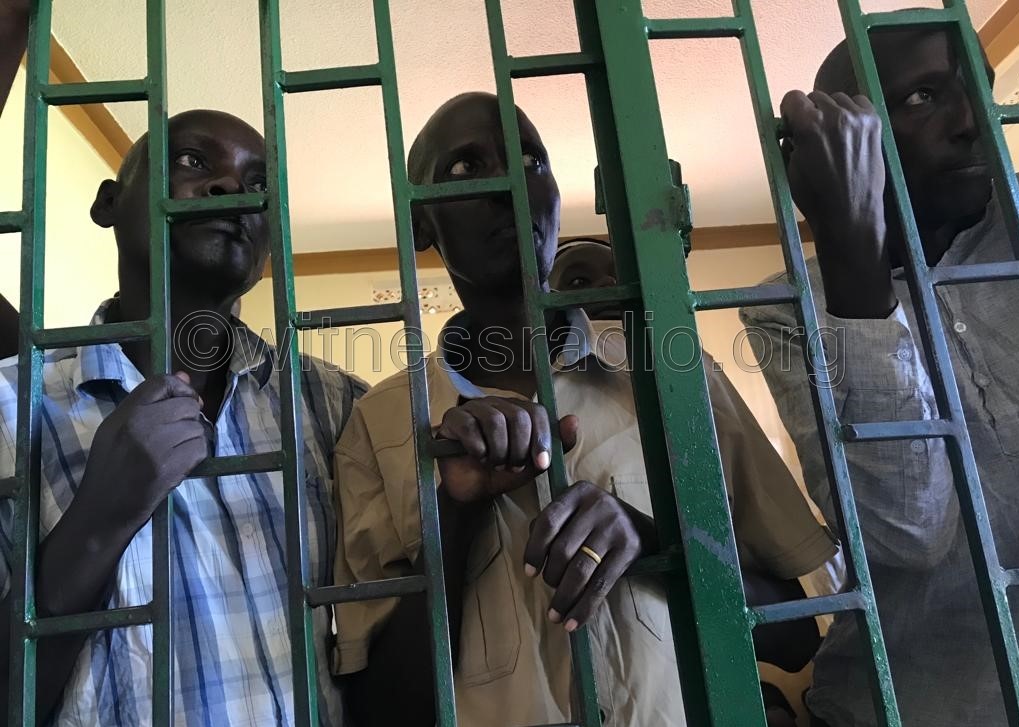 By Witness Radio team
A magistrate court sitting in Hoima City in mid-western Uganda has granted bail to six cattlemen but, will remain in prison due to other criminal charges framed against them.
The six cattlemen are part of a group of over 20 cattlemen that have been slapped with multiple criminal charges by the Hoima City resident state attorney for opposing an illegal land eviction that is taking away their grazing land for the Tilenga Feeder Pipeline Component.
They are part of a larger community of 2500 people that have legally occupied and cultivated their land measuring 1294.99 hectares at Kapapi North, Kapapi Central, Waaki North, Waaki South, and Lunga villages in Kapapi and Kiryatete sub-counties in Hoima District since the 1950s, which is gazetted as public land.
This follows Witness Radio – Uganda's intervention with its legal team to provide criminal defense to victims of irresponsible oil investment. The majority of the cattlemen in prison were arbitrarily arrested, maliciously charged, and sent to prison a few days before a violent and forceful land eviction.
On 10th February 2023 at 1:00 am, Hoima District Police, soldiers from Uganda People's Defense Force (UPDF), with the assistance of security guards from Magnum, a Private Security Company descended on the community violently and illegally evicted them without a court order.
Kataza Samuel is granted bail on both charges of malicious damage to property and stealing cattle; Mulega Eria on both charges of criminal trespass and stealing cattle, Karongo Stephen on both threatening violence and stealing cattle; Rangira Stephen on both threatening violence and stealing cattle; Karongo Edward on both charges of theft and stealing cattle while Mbombo Stephen has been granted bail on threatening violence charge.
On a sad note, the six plus other cattlemen in prison cannot get out and enjoy their freedoms because they are still facing many criminal charges namely assaulting Tilenga Feeder Pipeline Component workers, new charges of threatening violence, and malicious damage to property among others.
Each of the victims was granted a cash bail of one million shillings (1,000,000=) about 273.9 US dollars on their first charge while on the second charge, each was granted a cash bail of three hundred thousand Shillings (300,000=) about 80.43 US Dollars. Sureties were conditioned to a noncash bail of twenty million shillings about 5,479.4 US dollars.
According to the 2022 bail guidelines, if an offense is triable by both the High Court and Magistrates Court and the accused person has been on remand for 60 days before the commencement of trial, the person shall be released on bail on such conditions that the court considers reasonable.
Bail conditions; court ordered the six to report back for their bail on the 20th of June 2023.
However, bail applications for other criminal charges have been fixed to be heard on the 2nd of June 2023 by different trial magistrates.
Persecution: The prosecutor's office is turned into a tool to harass locals for opposing land grabs to give way to the oil project in Mid Western Uganda.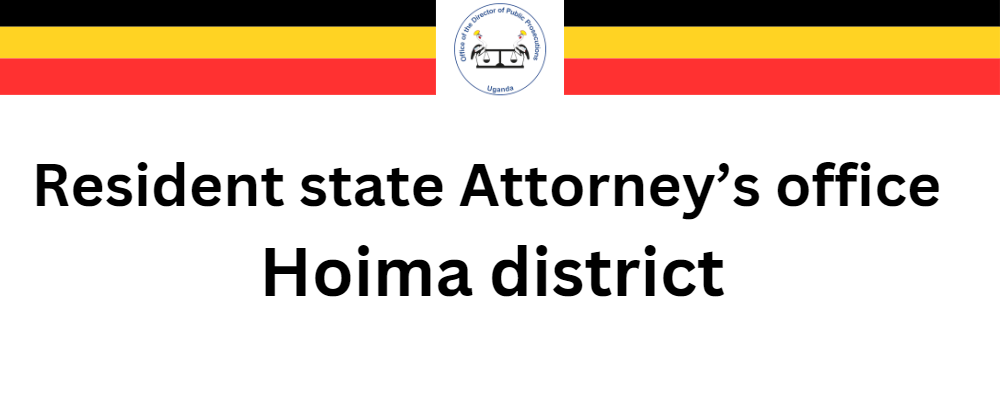 By Witness Radio team,
Mr. Karongo Edward, a smallholder farmer in Kapapi village, is one of the dozens of local farmers slapped with multiple criminal charges by the Director of Public Prosecution's office in Hoima district, Western Uganda because they are resisting an illegal eviction to give way to Tilenga Feeder Pipeline Component.
Arbitrarily arrested on the 25th of January 2023 between 15:00 and 15:30 EAT at Kapapi trading center by two armed police officers attached to Kigolobya police station under the command of one Ndahura Gafayo, now he faces three separate criminal files from criminal trespass, assault to stealing cattle and he's likely to face more charges resulting from his opposition to an illegal land eviction to give way for Feeder Pipeline Component of the Tilenga Project.
According to his family, Kalong was not informed about the reasons for his arrest instead, he was grabbed, handcuffed, and bundled into a private car with registration number UAT 135J.  He was driven to Kigorobya police, where he spent a night before being transferred to Kitoba police station on the 26th, the following day.
Karongo is one of the 2500 people that have legally occupied and cultivated their land at Kapapi village, Kapapi Sub County, in Hoima District since the 1950s, which is gazetted as public land. No sooner had Karongo and other local farmers been imprisoned than their land was grabbed at gunpoint in the wee hours of the night without a court order.
According to the locals, as soon as the news started circulating that Kapapi North, Kapapi Central, Waaki North, Waaki South, and Lunga villages' land had been identified as suitable for the oil project, people masquerading as landlords emerged and started ordering and threatening locals to vacate their land.
On the 10th of February 2023, over 2500 locals were forcefully and violently evicted from 1294.99 hectares of their land with no compensation or resettlement.
The eviction was spearheaded by Ndahura Gafayo, Aston Muhwezi, David Mpora, Monica Rwashadika, one Agaba, Wilber Kiiza, and Moses Asimwe with full backup from the area police, soldiers from Uganda People's Defense Forces (UPDF), and security guards from Magnum, a private security company.
Many adults and children were severely beaten and wounded, women are alleging being raped, and houses were set ablaze. In contrast, others were destroyed, animals were slaughtered, and others were looted. Evictors and their agents looted properties worth millions of Uganda Shillings.
As Witness Radio writes this report, dozens of local farmers opposed to forced land evictions to benefit the Tilenga oil project are facing multiple criminal charges and currently remain at Hoima government prison.
Below are tables drawn to showcase files, names of prisoners (locals from Kapapi opposed to forced land eviction to give way for the Tilenga oil project), court file numbers, and their charges;
File No. 1
| | | |
| --- | --- | --- |
| Name | Court File Number | Charge |
| Kataza Samuel | 237 of 2023 | Malicious damage to property |
| Mulega Eria | 237 of 2023 | Criminal trespass |
| Karongo Stephen | 237 of 2023 | Threatening violence |
| Rangira Stephen | 237 of 2023 | Threatening violence |
| Karongo Edward | 237 of 2023 | Theft |
File No.2
| | | |
| --- | --- | --- |
| Name | Court File Number | Charge |
| Kataza Samuel | 77 of 2023 | Stealing cattle |
| Mulega Eria | 77 of 2023 | Stealing cattle |
| Karongo Stephen | 77 of 2023 | Stealing cattle |
| Rangira Stephen | 77 of 2023 | Stealing cattle |
File No. 3
| | | |
| --- | --- | --- |
| Name | Court File Number | Charge |
| Karongo Stephen | 238 of 2023 | Assault |
| Karongo Edward | 238 of 2023 | Assault |
| Rangira Stephen | 238 of 2023 | Assault |
File No.4
| | | |
| --- | --- | --- |
| Name | Court File Number | Charge |
| Rubyogo David | 241 of 2023 | Threatening violence |
| Twinobigezo Edrine | 241 of 2023 | Threatening violence |
File No. 5
| | | |
| --- | --- | --- |
| Name | Court File Number | Charge |
| Mbombo Stephen | 60 of 2023 | Malicious Damage to property |
File No. 6
| | | |
| --- | --- | --- |
| Name | Court File Number | Charge |
| Mbombo Stephen | 64 of 23 | Threatening violence |
| Kamugisha Enock | 64 of 23 | Threatening violence |
| Murungi John | 64 of 23 | Threatening violence |
| Musinguzi Peter | 64 of 23 | Threatening violence |
Witness Radio – Uganda provides criminal defense to victims and has filed bail applications.
Profiting from misery: A case of a multimillion-dollar tree project sold off before resolving land grab and human rights violation claims with local communities.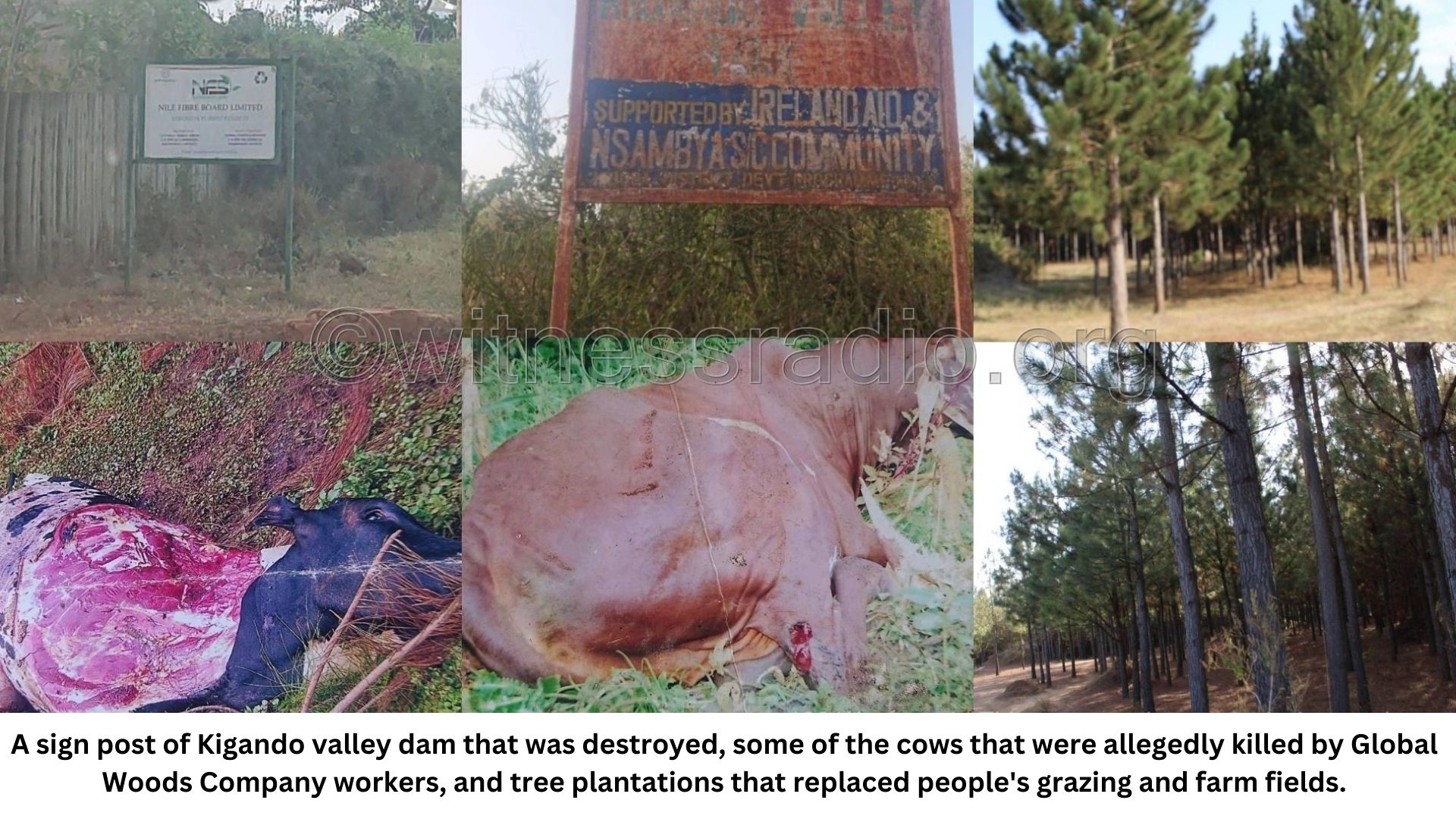 By Witness Radio team
In 2002, Global Woods Limited allegedly acquired a 49-year lease on 12,182 hectares where thousands of local communities were deriving their livelihood, forcefully and violently evicted them, and later turned the land into a commercial tree plantation. Before resolving land grabbing, human rights violations and abuse issues with the victim community, the company is sold off. Witness Radio – Uganda has learned.
The monoculture (pine and eucalyptus) tree plantation was certified by the CarbonFix Standard in January 2009, which enables global woods to sell certified carbon credits to interested buyers.
Leveraging on its contacts, the plantation attracted many financiers namely, the British International Investment under the GEF Africa Sustainable Forestry Fund LP managed by Global Environment Facility and Africa Forestry Fund II from Criterion Africa Sustainable Forestry Management, DANIDA, and the European Union among others supported the cause.
Kikonda tree plantation located in Kyankwanzi district has been a beneficiary of the 16 million Euros (over 65 billion Ugx) Sawlog Production Grant Scheme (SPGS) III implemented by the Food and Agriculture Organization (FAO) and the Ministry of Water and Environment.
The five-year project was designed to meet long-term industrial and market demand for sawlog products by establishing commercial plantations and ensuring downstream processing and utilization efficiency of forest resources.
With all resources at its disposal, Global Woods Limited overlooked standards of responsible investments. The company never consulted the pastoralist and farming community occupying the land as they were unaware of the project.
Instead, with support from government security forces including the Uganda Police Force, over 10,000 people were forcefully and violently evicted from their land.
Cries and grief locked more than 30 villages namely; Kakindu, Neeme, Nakibizi, Ngando, Kalungu, Kiwamirembe, Kachwamango, Bulaza, Kyebajojjo, Rwenkonge, Kyambogo, Mbari, Kikonda, Kasambya, Kyiryakye, Kiyigikiwa, Ndaga, Kiteredde, Kyakabuga among others as locals faced extreme violence with no alternative settlement in the then, Kiboga district.
The local population lost homes, and family fields to the company, and dozens of local people were reportedly arrested and slapped with trumped-up criminal charges. Other locals claim that the company workers and their agents looted dozens of animals and different types of grains found in people's granaries.
Global Woods Limited is also accused of destroying a water dam worth millions of Uganda Shillings at Kigando village constructed in 1992 to provide water to animals of the local farming communities. The construction of the water dam was financed by the Irish Aid from the Irish tax Payers' money. Land bordering the plantation is allegedly grabbed at gunpoint too. One of the victims who never wanted his name to be mentioned here due to fear of reprisals, reported that he surrendered his 6.879 hectares of land on a private Mailo land tenure to the company without compensation. He further narrated that, as the plantation continues expanding on other people's land, he fears losing the remaining piece of land too.
Additionally, the neighboring communities claim that they continue losing their animals as a result of chemicals used on the plantation. "Some animals usually come out blind, while others tend to have miscarriages. And at the end, they die." One of the herders told the Witness Radio team. He further claims that in 2017, he lost over 30 heads of cattle, calling for the regulation of chemical use on the plantation.
Without resolving the harmful impacts caused to the local communities as some highlighted above, Global Woods Limited plantation in Kikonda has been sold to Nile Fibre Board Limited at a cost not yet established by Witness Radio – Uganda.
Global Woods AG is a Germany-based Company founded by a former Green politician from the European Parliament, Mr. Manfred Vohrer. The company has different tree projects in Paraguay and Argentina. Global-woods International remains assisting the Kikonda project in promoting and selling carbon credits.
Recently, Witness Radio – Uganda landed on a document indicating that Criterion Africa Partners, Inc. ("CAP"), a private equity firm investing in the forestry sector in Sub-Saharan Africa, announced that its portfolio company Global Woods AG ("GW") had completed the sale of its Uganda timber plantation to Nile Fibre Board Ltd. ("NFB").
"The sale of Global Woods' plantations to Nile Fibre Board represents a successful outcome for all stakeholders involved," said Jim Heyes, CAP's Managing Director responsible for East Africa. "CAP is pleased to hand the reins to a family-owned local company."
The Nile Fibre Board Limited (NFB) is a subsidiary of Nileply Woods. NFB now holds the FSC Chain of Custody (COC) and FSC Forest Management certificates upon taking over 12,182ha of Kikonda Forest reserve from Global Woods AG.
The Nile fibreboard has a processing plant in the Nakasongola district in Central Uganda, which produces Melamine Faced Boards (MFB) used in the furniture and construction industry. The two companies (Nile Fibre Board Limited and Nile Plywood Board) are owned by the Sarrai Group of Companies.
The Sarrai group owns more than ten (10) other companies. Some are Kiryandongo Sugar Limited, Kinyara Sugar Works Limited, Hoima Sugar Limited, and Tulip properties and others are mentioned in land-grab scandals, causing tens of thousands of indigenous and local communities to landlessness and homeless.