Opinion: USAID needs an independent accountability office to improve development outcomes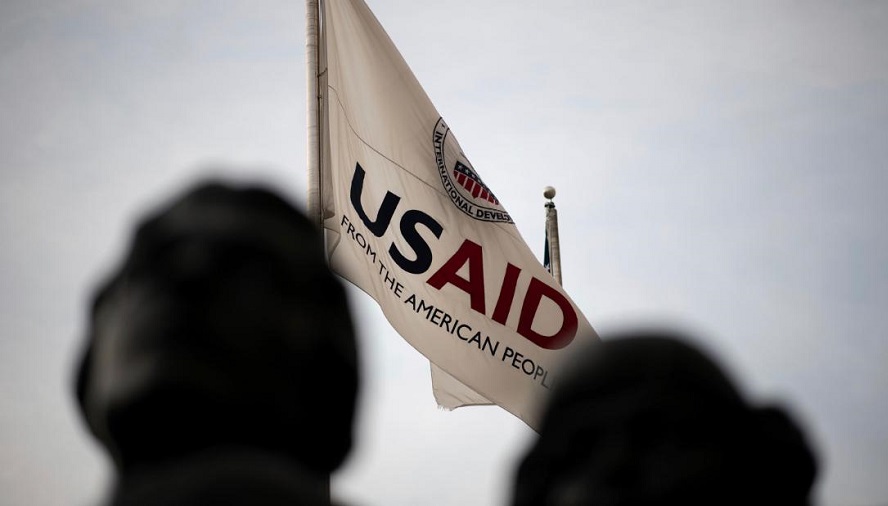 A man inspects USAID-donated ventilators on their way to Indonesia in the fight against COVID-19. Photo by: Nalendro Photoworks / USAID
As always, and during this pandemic in particular, many are looking to the U.S. Agency for International Development for the U.S. response to global needs. Acting USAID Administrator John Barsa recently appeared before Congress to discuss foreign assistance priorities for the next fiscal year. He answered questions related to cuts for USAID in the administration's proposed budget and USAID's efforts to support the development of an effective COVID-19 vaccine.
What was not discussed — but should be a top priority — is a key outstanding congressional directive to USAID to strengthen accountability for its development activities. The congressional directive creates an opportunity for USAID, and for those concerned with whether USAID's programs are meeting their objectives, to take overdue action to ensure that the agency understands whether taxpayer money has met its mark.
In response to reports of human rights abuses tied to USAID's support of certain conservation projects, including allegations of torture and rape by ecoguards, Congress, in its explanatory statement for the fiscal year 2020 appropriations legislation, directed USAID to work with its implementers to prevent these abuses from reoccurring.
Further, Congress called on USAID to ensure that "effective grievance and redress mechanisms for victims of human rights violations and other misconduct exist."
Public information on USAID's response is not currently available, but as USAID sets its course for the fiscal year ahead, it should prioritize addressing this congressional directive. From our experience supporting communities impacted by development projects, we recommend that USAID create an agency-level independent accountability office to do so.
First created by the World Bank, accountability offices are community feedback tools that address complaints from project-impacted people by either conducting a compliance review to see if environmental and social policies were properly followed in the course of a project or convening a bespoke dispute resolution process between the communities, clients, and other parties.
Accountability offices are housed within the very institutions they hold accountable and are given sufficient independence from management to be credible.
The experiences of communities in Haiti forced from their farmland in 2011 to make way for the Caracol Industrial Park, a large industrial facility financed by USAID, the Inter-American Development Bank, and others, demonstrates the importance of accountability offices — and USAID's current accountability gap. In addition to taking 250 hectares of the most fertile agricultural land in the area, the park has had negative environmental impacts, including significant pollution from the USAID-financed power plant within the park.
After trying to address their issues with the industrial park through various channels, the communities filed a complaint to IDB's accountability office, also known as MICI, in 2017 to address harm related to IDB's involvement in the project.
MICI facilitated a dialogue process between the communities, the Haitian government, and IDB, which resulted in a historic agreement to replace farmland and restore livelihoods.
Unfortunately, the affected communities have not had the same opportunity to address grievances with USAID, as it lacks an accountability office, and many of the environmental challenges posed by the industrial park and its associated facilities remain unresolved.
To be truly effective, USAID should ensure that its accountability office applies to all of its projects and not just its conservation work.
Although USAID's conservation projects sparked congressional action, it is indisputable that negative impacts can result from other projects as well. Data from the Accountability Console, a comprehensive database of accountability office complaints, reveals that grievances can arise in a range of sectors, from infrastructure projects to education programs, and across financial instruments.
It would also be a mistake for USAID to respond to the directive by pushing its obligation down to implementing partners.
Although implementing partners could address certain discrete issues at the project level, the agency needs to know about — and have a hand in addressing — environmental and social non-compliance.
In addition to addressing grievances, institution-wide accountability offices provide lessons from cases to ensure that future projects are more sustainable. Plus, that decision would put USAID out of step with the U.S. International Development Finance Corporation, which has an accountability office — as did its predecessor, the Overseas Private Investment Corporation — as well as other bilateral aid agencies with accountability offices, like in France and Japan.
An independent accountability office would also be a fundamental component of USAID's Journey to Self-Reliance strategy, as it would amplify the voice of the very people impacted by USAID's projects.
Unaddressed grievances can undermine a project's sustainability and lead to conflict, affecting a country's ability to transition effectively from international aid. An accountability office would only further USAID's existing commitment to seeing local solutions through "effectively, inclusively, and with accountability."
The COVID-19 crisis has been a shock to the global system, with development institutions responding rapidly to address the health and economic impacts. USAID has a role to play in the response and should know whether its money meets its mark.
By creating an accountability office now, USAID can be well-positioned to ensure its projects — including those addressing the pandemic — avoid harm and achieve their intended impact.
Source: Devex
Beijing proposes seven-point plan for upgrading China-Africa cooperation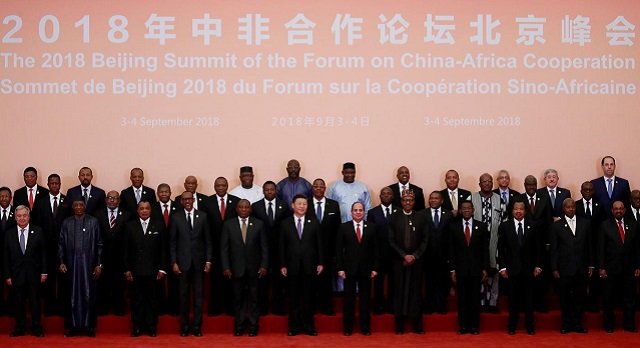 Chato, Tanzania | XINHUA |  The 2018 Beijing Summit of the Forum on China-Africa Cooperation (FOCAC) has achieved great success and become a new monument to China-Africa friendly cooperation, Chinese State Councilor and Foreign Minister Wang Yi said Friday.
Wang made the remarks at a joint press conference here with Tanzanian Minister of Foreign Affairs and East African Cooperation Palamagamba Kabudi during his official visit to the African country.
Wang noted that over the past two years, China has fully implemented the eight major initiatives with African countries proposed at the Beijing Summit.
Cooperation in areas of industrial promotion, infrastructure connectivity, trade facilitation, green development, capacity building, health care, people-to-people exchange, and peace and security have been carried out in a comprehensive way, he said, adding that the overall implementation rate has exceeded 70 percent.
Noting that China-Africa cooperation on the "Belt and Road" is progressing smoothly, Wang said over 1,100 cooperation projects continue to operate during the epidemic.
Meanwhile, nearly 100,000 Chinese technical and engineering personnel also stick to their posts to coordinate and promote epidemic prevention and control as well as resume work and production, making important contributions to local economic and social development.
The friendship between Chinese and African people has continued to grow and the two sides have established 11 pairs of new sister cities, bringing the total number to 150, said Wang,
Furthermore, the China-Africa Institute has been inaugurated, a number of Confucius Institutes have been set up in Africa and exchanges in sectors of sports, health, tourism and youths between the two sides have yielded fruitful results, Wang added.
Wang noted that despite the impact of the COVID-19 pandemic, it will not stop China and Africa from moving forward together. The two sides are scheduled to hold a new session of the FOCAC in Senegal later this year.
"China is ready to enhance communication with our African friends and we will carefully design the outcomes of the meeting and upgrade China-Africa cooperation based on the new situation, new needs and new opportunities of China-Africa cooperation," said Wang.
A seven-point plan for upgrading of China-Africa cooperation is also proposed by Wang.
–China will strengthen health cooperation, work together with Africa to completely defeat the epidemic, help Africa enhance its capacity to prevent and respond to major diseases, and jointly build a "Healthy Africa".
–China will enhance production capacity cooperation and upgrade China-Africa project cooperation to a more clustered, large-scale, industrialized and localized scale. China will help Africa raise its capacity for independent production and jointly build a "Made in Africa".
–China will strengthen regional connectivity, explore China-Africa free trade cooperation, and help Africa enhance internal infrastructure connectivity, unimpeached trade and financial integration so as to jointly build an "Inter-connected Africa".
–China will strengthen agricultural cooperation, carry out cooperation in grain production, storage and transportation, help Africa strengthen its food security and guarantee capability to jointly build a "Harvest Africa".
–China will strengthen digital cooperation, give full play to China's technological advantages, help Africa seize the opportunity of the information revolution and jointly build a "Digital Africa".
–China will carry out environmental protection cooperation, practice the concept of sustainable development, help Africa improve its ability to cope with climate change and jointly build a "Green Africa".
–China will strengthen military security cooperation, promote political solutions of critical issues in Africa, help Africa enhance its peacekeeping and anti-terrorism capabilities, and jointly build a "Safe Africa".
Wang also expressed confidence that with the joint efforts of both sides and under the guidance of the forum mechanism, China-Africa cooperation will continue to bear fruits and make greater contribution to the building of a closer China-Africa community with a shared future.
****
XINHUA
Trauma and wounds caused by evictions in Kiryandongo still fresh three years down the road…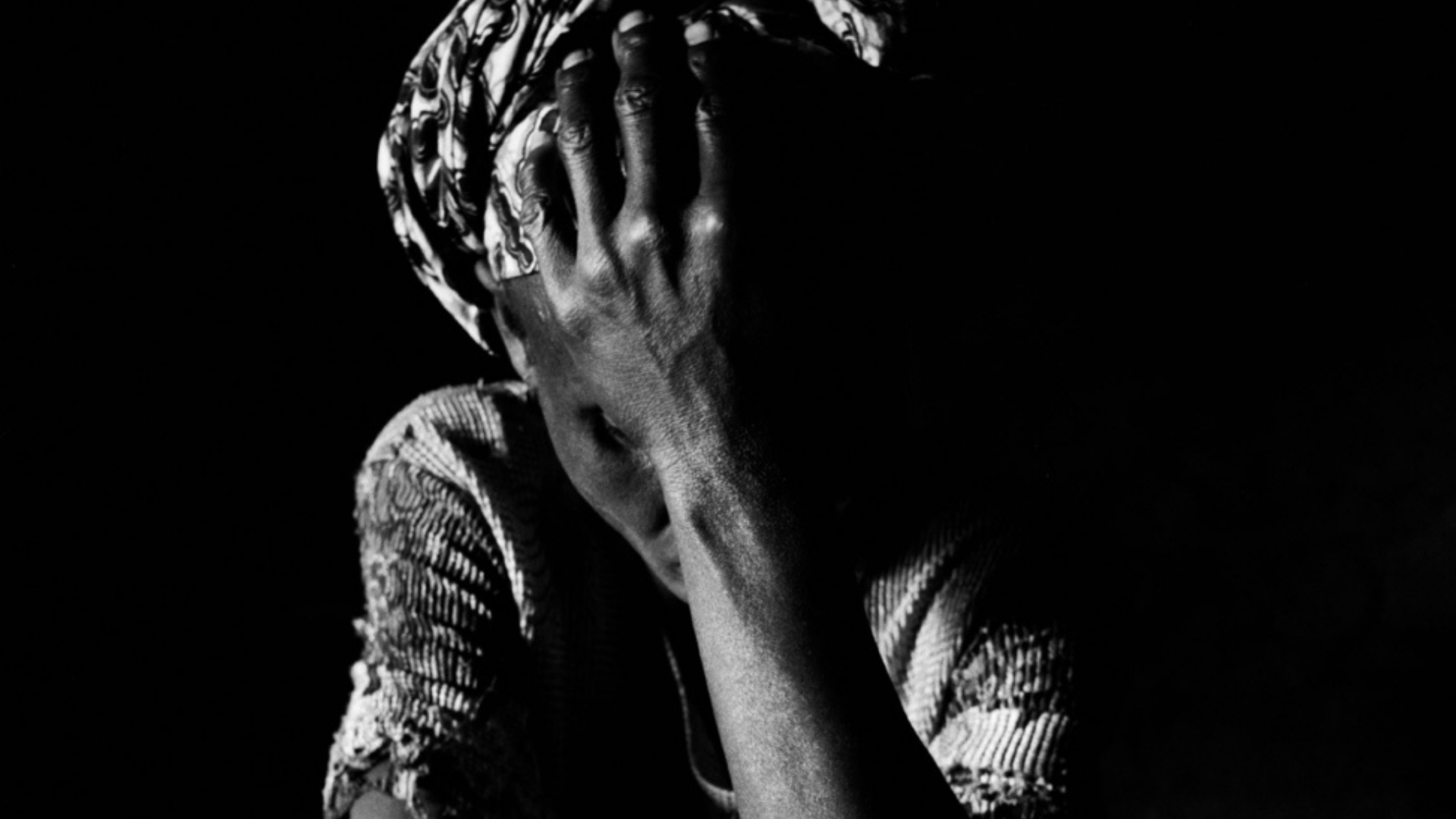 By witnessradio.org Team
Kiryandongo-Uganda -Anna Maria Mukabariyanga a mother of four is one of the people that have tested the wrath of Kiryandongo Sugar Limited. It's one of the multinational companies that have evicted over 35000 people to pave way for different projects
Mukabariyanga a resident of ranch 23 was attacked by security operatives of Kiryandongo Sugar, beaten, and thrown out of her house on the fateful night that left many homeless.
She was pregnant and in the process, she had a miscarriage.
"I was 8 months pregnant when the armed operatives attacked us, beat me up on the back. My husband was away and had no one to come to my rescue. I was thrown down by one of the evictors who continued beating me," Says Anna Maria Mukabariyaga.
"In five days, I started bleeding but could not go to the hospital because I did not have money and later on I lost my lost child. However, I was later taken to Kiryandongo Hospital by neighbors in the area I had moved to". She adds.
Such violent repression is the tale of villagers in Kiryandongo who were never consulted or given information privy to the eviction.
"I heard notices over the radio that, people should prepare to have their land valued for compensation but that did not trickle down to us in form of meetings". Said 78-year old Bakaikara Edward, a resident of Kakoba village, Kitwala Sub County in Kiryandongo district.
Bakaikara says, the advert ran for two months and later evictions started.
"I was born and raised on this land by the late Kamiri Kajula. My siblings and I have been staying here since childhood. They cultivated and lived on 400 hectares as a family". He narrates.
"I had also developed the land as a farmer, but all crops were destroyed, I have nothing to feed the family on." He added.
"Our hearts are broken. Our children are not going to school and we do not have food. We are very angry and hungry too," Another resident only identified as Joyce chorused in as Mr. Bakaikara told his story.
Before the agribusiness companies came in, Badudu and the other small farmers of Kiryandongo planted beans, maize, sweet potatoes, bananas, groundnuts, cassava, and mangoes, and reared pigs, goats, and cows.
Much of their former land is now occupied by sugarcane, coffee, soya, and maize which are all solely exported for profits.
Joseph Walekula one of the community leaders in Kiryandongo says, many people have been turned into beggars and reduced to working on land that they used to own.
"When Kiryandongo sugar company limited came in, people lost their land, no due compensation was done. Many people joined refugee camps where they live up to now, others ran away, and we don't know where they are." Says Mr. Walekula.
This is all happening under the watch of government bodies and security agencies like Police that have instead turned against the communities in defense of the investors.
Kiryandongo Sugar is owned by the Rai dynasty operating agribusiness and timber activities in DR Congo, Uganda, Kenya, and Malawi. One of its directors is a shareholder of a British Virgin Islands company, which was listed in the Panama Papers database
It arrived in 2017, owns about 2400 hectares of sugarcane plantation project in Kiryandongo, and one of the three multinational projects that have continuously evicted people in the area.
Others are the; Great Season SMC Limited, a Dubai-based company reportedly owned by Sudanese businessmen building a coffee plantation on 1,165 hectares, and Agilis Partners, a company owned by US businessmen and backed by several foreign development agencies and "social impact" investors establishing a large-scale grains farm on around 3,850 hectares.
CONFIRMED! Abducted lawyers found at Special Investigations Unit of Uganda Police Force at Kireka…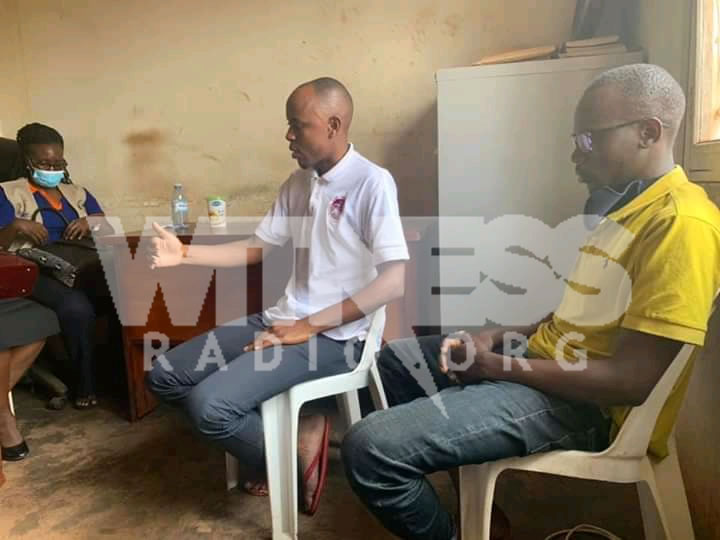 By witnessradio.org Team
23rd/12/2020; Kampala – Uganda – It is confirmed that the five lawyers that were abducted by unidentified armed men are being held at the Special Investigation Unit (SIU) of police based at Kireka, a Kampala suburb. The development happened after lawyers, and the Uganda Human Rights Commission (UHRC) were granted access to speak to them today. UHRC is a constitutional body in Uganda mandated to protect, promote, and uphold human rights in Uganda.
The five include Kampala-based renowned lawyer Nicholas Opiyo, members of the Witness Radio legal team Anthony Odur, and Esomu Simon Peter Obure.
Others include Herbert Dakasi and Hamid Tenywa, a National Unity Platform (NUP) human rights Officer.
Members of our legal team  were given chance to speak to the human rights commission and disclosed the brutal arrests during their abduction
According to Esomu and Odur, they were beaten inside a van that was used to abduct them and they had bruises on their body. While Nicholas Opiyo was in a jovial mood at the time of speaking to lawyers and UHRC teams.
Elly Womanya, the SIU commandant confirmed that the victim lawyers were given medication at their arrival, however, did not name which agency abducted the lawyers.
At the time of writing this article, all the victim lawyers had no idea about the cause of their arrest, had not recorded statements and no charges were preferred against them.
However, via its social media channels, police accuse Opiyo and the four of money laundering.
The five lawyers yesterday at 2:45 PM Uganda time were abducted from Lamaro restaurant in Kamwokya, a Kampala suburb.