Sexual exploitation and violence against women at the root of the industrial plantation model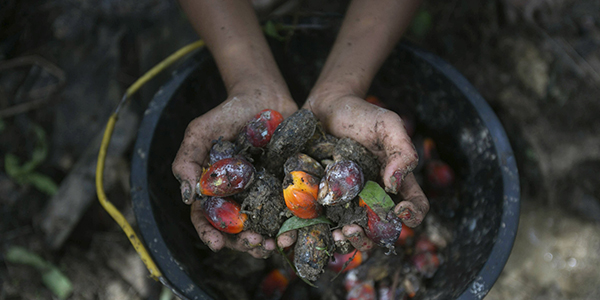 European colonizers relied on large-scale monoculture plantations to impose their rule on peoples and territories across the global South. Their enforced plantation model – planting one single specie typically on the most fertile and flat land with sufficient water sources available – continues to this day. This seizure of vast amounts of land and dispossession of local populations was -and still is- kept in place by oppression. Uneven power relations routinely discriminate against indigenous peoples and traditional communities, and, in particular, women.
The violence inherent in the colonial plantation model does not spare systems of reproduction of life. That is, systems of collective organization, food sovereignty, community care, cultural and language diversity, ancestral knowledge, among many other aspects. The parts of these systems of reproduction that cannot be commercialized are usually made invisible. They are thus not recognized as work. The associated tasks usually rest on women's shoulders. Thus, plantation companies' violence also targets women in their role as pillar of community cohesion. Patriarchal oppression is inseparable from the industrial plantation model, a model that remains at the base of how plantations companies generate profits. (1)
Women confronting the industrial oil palm plantations that are managed by the Luxemburgian-Belgian SOCFIN Company in Sierra Leone told WRM that, "the company takes advantage of women's labour in so many ways… When the company has already taken over the land, women are most times left with no option but to work for the company. Because they cannot go back to their farms and do their normal activities; they cannot stand up for their families; they cannot take care of their children; they cannot even take care of themselves or put food on the table. They cannot grow food as usual for their own use, so they now depend on buying it from the markets. They are left with no option but to seek a job in these plantations, with this company.
And they are not well paid. The companies are very well aware that women have no other alternative, so they decide how much to pay them, and even how to treat them. Women have to walk from very far away places every day to work, and then return back, on very long walks, exposing themselves to violence. 
Their children, most of them, are also going wayward. Because if you cannot take care of your children—especially girls—when they need you most, they will go for anything a man can give them to survive.  So the challenges are so much."
Women confronting the palm oil company PalmCi in Ivory Coast told WRM that,
"Oil palm companies overexploit women. I can assure you that women are very useful for them; they are outstanding workers for the companies. Harvesting fruit all day without resting, day after day for years.
When the Malaysians visit the plantations, these women have to hide and avoid being seen by them. Why do they hide them if the work they do is legal? Other women are forced to cover their baby's mouth with their hand to muffle their cries and avoid being detected. The companies overexploit women for profit. That is what is happening."
And women confronting the Socapalm oil palm company in Cameroon, a company that is also part of the Socfin Group, told WRM that,
"Women from different villages in the area have to walk far to come to this very small plot of land. It is the only place we could find to set up our small garden plots. Look, the potatoes are very small. The oil palm plantation is right over there, too close. Nothing grows well because the plantations are right there. As you can see, that is all the land there is [for us to use]. Look at how we are suffering. This little field cannot produce enough for our families. The land produces very little because we have to plant on the same plot every year. We lack land to grow our food. Socapalm has taken our land.  Socapalm has taken it all."
Once companies set up and operate their industrial plantations, sexual violence and oppression against women and girls considerably increases. Rape, physical and psychological abuse, harassment, persecution, work in exchange for sex, beatings, intimidation, violated pregnancies, presence of armed guards in and around people's homes and in communities, low wages, deplorable conditions and long working days, unpaid work, constant use of toxic products without protection, impacts on women's reproductive and sexual health, lost access to land, water, livelihoods and sustenance—which translates into harder, more intense and more prolonged domestic and communal work—are but some of the impacts of industrial plantations that are often not named but just called "differentiated impacts". (2)
The perpetrators of these horrific and constant violations against women's bodies, lives and minds almost always get away without punishment.
The women from Sierra Leone added that,
"Violence against women goes on without much intervention from our local authority or the police. If you are against the company, nobody will listen to you. 
Women have been arrested. They have been molested and beaten – for crimes most of them will deny – and been taken to the police to face charges. Nobody seems to care about what is happening to us. Nobody wants to know or take any action against the perpetrators. There are a lot of challenges that we face with these plantations. Sometimes there are accidents. If you are harmed doing work, or faced with any other challenge, you will be fired without them even considering taking care of you. You will be left to spend your own last dime.
As it is now, the community itself is observing a curfew. Because after 12 midnight, you will not see any woman outside. Everybody knows it will be safer for you to stay indoors.
And to crown it all, there is this fear that has been spread amongst us, since the last incident where we lost two people in our community. It was very brutal. When the police and the army came in, it was very brutal. They made a lot of forceful arrests, including me. I was arrested very late at night. I was asleep, my door was forcefully opened, and I was brought out, beaten, and taken to be detained"
In this regard, the women from Ivory Coast also said that,
"Women are victims of physical and other abuses. Women are beaten and unjustly accused as a pretense to demand favors from them. There is also sexual abuse but this is kept under wraps. They are told: "I saw you in our plantation stealing fruits, 'You take care of me and I'll take care of you'," is what they say, meaning, 'I'll let you go with the fruit if you have sex with me.' This abuse is indeed growing because the plantations are still there and the rapists are also still there.
Are the perpetrators punished? You must be joking; who will punish them? They will claim that you entered private property and deserve what you got. They will ask whether you have a "long arm" as we say here, whether you have a powerful person in your family or know an influential member of the government who can support your complaint. Nobody has been punished for these crimes, despite the broken arms and the traumatized children and women. These crimes go unpunished because might makes right."
It is also in the interest of the companies and their financial backers (regional and Northern countries' development banks, the World Bank, financial consultants, etc.) that the domination of a patriarchal model, in particular the violence and abuse against women that is part and parcel of this industrial plantation model, stay invisible for consumers, and thus, without consequences for those who perpetrate that violence.
Yet, against all odds, women are at the forefront of the resistance and the defence of life.
The women from Sierra Leone told us that,
"We have been doing our best over the years in staging or organizing protests; we have been moving from one community to another, sensitizing other women in different communities—not to give in to the agreements being done on our behalf. We have been requesting inclusion in every aspect of land deals in our community. We have been making sure that we remind our authorities that we do not want anything from Socfin. That we want our lands back.
In this context, on November 25th, International Day for the Elimination of Violence against Women, the Informal Alliance against Industrial Oil Palm Plantations came together to denounce the violence and sexual abuse that thousands of women living in and around industrial oil palm plantations face in their daily lives, particularly in West and Central African countries. The video stands in solidarity with all the women who organize to resist these plantations and who are left alone to suffer this violence and abuse in silence.
You can see the video in English, French, Spanish and Portuguese here.
** All the names for this article have been kept anonymous for security reasons.
(1) Plantation patriarchy and structural violence: Women workers in Sri Lanka
(2) WRM Bulletin 236, Women and Plantations: When violence becomes invisible, 2018; breaking the Silence: Harassment, sexual violence and abuse against women in and around industrial oil palm and rubber plantations.
Original post: farmlandgrab.org
Farmland values hit record highs, pricing out farmers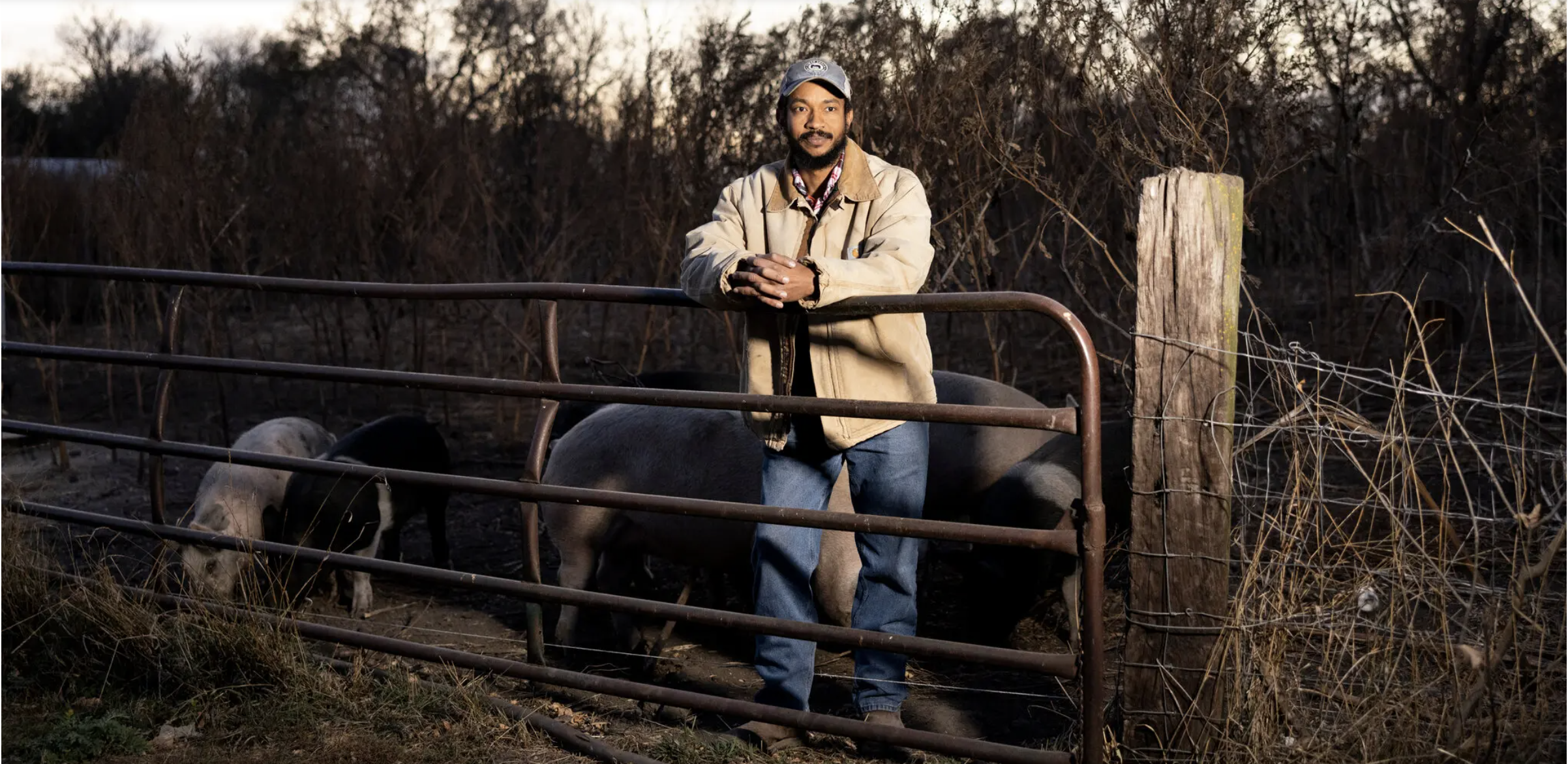 Joel Gindo thought he could finally own and operate the farm of his dreams when a neighbor put up 160 acres of cropland for sale in Brookings County, S.D., two years ago. Five thousand or six thousand dollars an acre should do the trick, Mr. Gindo estimated.
But at auction, Mr. Gindo watched helplessly as the price continued to climb until it hit $11,000 an acre, double what he had budgeted for.
"I just couldn't compete with how much people are paying, with people paying 10 grand," he said. "And for someone like me who doesn't have an inheritance somewhere sitting around, a lump sum of money sitting around, everything has to be financed."
What is happening in South Dakota is playing out in farming communities across the nation as the value of farmland soars, hitting record highs this year and often pricing out small or beginning farmers. In the state, farmland values surged by 18.7 percent from 2021 to 2022, one of the highest increases in the country, according to the most recent figures from the Agriculture Department. Nationwide, values increased by 12.4 percent and reached $3,800 an acre, the highest on record since 1970, with cropland at $5,050 an acre and pastureland at $1,650 an acre.
A series of economic forces — high prices for commodity crops like corn, soybeans and wheat; a robust housing market; low interest rates until recently; and an abundance of government subsidies — have converged to create a "perfect storm" for farmland values, said Jason Henderson, a dean at the College of Agriculture at Purdue University and a former official at the Federal Reserve Bank of Kansas City.
As a result, small farmers like Mr. Gindo are now going up against deep-pocketed investors, including private equity firms and real estate developers, prompting some experts to warn of far-reaching consequences for the farming sector.
Young farmers named finding affordable land for purchase the top challenge in 2022 in a September survey by the National Young Farmers Coalition, a nonprofit group.
Already, the supply of land is limited. About 40 percent of farmland in the United States is rented, most of it owned by landlords who are not actively involved in farming. And the amount of land available for purchase is extremely scant, with less than 1 percent of farmland sold on the open market annually.
The booming housing market, among a number of factors, has bolstered the value of farmland, particularly in areas close to growing city centers.
"What we have seen over the past year or two was, when housing starts to go up with new building construction, that puts pressure on farmland, especially on those urban fringes," Professor Henderson explained. "And that leads to a cascading ripple effect into land values even farther and farther away."
Government subsidies to farmers have also soared in recent years, amounting to nearly 39 percent of net farm income in 2020. On top of traditional programs like crop insurance payments, the Agriculture Department distributed $23 billion to farmers hurt by President Donald J. Trump's trade war from 2018 to 2020 and $45.3 billion in pandemic-related assistance in 2020 and 2021. (The government's contribution to farm income decreased to 20 percent in 2021 and is forecast to be about 8 percent in 2022.)
Those payments, or even the very promise of additional assistance, increase farmland values as they create a safety net and signal that agricultural land is a safe bet, research shows.
"There's an expectation in the market that the government's going to play a role when farm incomes drop, so that definitely affects investment behavior," said Jennifer Ifft, a professor of agricultural economics at Kansas State University.
Eager investors are increasingly turning to farmland in the face of volatility in the stock and real estate markets. Bill Gates, the Microsoft co-founder and a billionaire, is the biggest private farmland owner in the country and recently won approval to buy 2,100 acres in North Dakota for $13.5 million.
The number of private equity funds seeking to buy stakes in farmland has ticked higher, said Tim Koch, a vice president at an agricultural financial cooperative in the Midwest, Farm Credit Services of America. Pension funds also consider farmland a stable investment, Professor Ifft said.
Farmers, too, have witnessed an influx of outside interest. Nathaniel Bankhead, who runs a farm and garden consulting business in Chattanooga, Tenn., has banded with a group of other agricultural workers to save up to $500,000 to buy about 60 acres of land. For months, the collective has been repeatedly outbid by real estate developers, investors looking to diversify their portfolios and urban transplants with "delusional agrarian dreams," he said.
"Places that I have looked at as potential farmland are being bought up in cash before I can even go through the process that a working-class person has to do to access land," he said. "And the ironic thing is, those are my clients, like I get hired by them to do as a hobby what I'm trying to do as a livelihood. So it's tough to watch."
Mr. Bankhead characterized the current landscape as a form of "digital feudalism" for aspiring working farmers. Wealthy landowners drive up land prices, contract with agricultural designers like himself to enact their vision and then hire a caretaker to work the land — pricing out those very employees from becoming owners themselves.
"They kind of lock that person to this new flavor of serfdom where it's, you might be decently paid, you've got access to it, but it will never be yours," he said.
Unable to afford land in her native Florida, Tasha Trujillo recently moved her flower farm to South Carolina. Ms. Trujillo had grown cut flowers and kept bees on a parcel of her brother-in-law's five-acre plant nursery in Redland, a historically agricultural region in the Miami area, about 20 miles south of downtown.
When she sought to expand her farm and buy her own land, she quickly found that prices were out of reach, with real estate developers driving up land values and pushing out agriculture producers.
A five-acre property in the Redlands now costs $500,000 to $700,000, Ms. Trujillo said. "So I essentially didn't have a choice but to leave Miami and Florida as a whole."
"Farming is a very stressful profession," she added. "When you throw in land insecurity, it makes it 20 times worse. So there were many, many times where I thought: 'Oh my God. I'm not going to be able to do this. This isn't feasible.'"
As small and beginning farmers are shut out — the latest agricultural census said that the average age of farmers inched up to 57.5 — the prohibitively high land values may have ripple effects on the sector at large.
Brian Philpot, the chief executive of AgAmerica, an agricultural lending institution, said his firm's average loan size had increased as farms consolidated, squeezing out family farms. This, he argued, could lead to a farm crisis.
"Do we have the skills and the next generation of people to farm it? And two, if the answer is going to be, we're going to have passive owners own this land and lease it out, is that very sustainable?" he said.
Professor Henderson also warned that current farmers may face increased financial risk as they seek to leverage their high farmland values, essentially betting the farm to expand it.
"They'll buy more land but they'll use debt to do it," he said. "They'll stretch themselves out."
Economists and lenders said farmland values appeared to have plateaued in recent months, as the Federal Reserve raised interest rates and the cost of fertilizer and diesel soared. But with high commodity prices forecast for next year, some believe values will remain high.
A native of Tanzania who moved to South Dakota about a decade ago, Mr. Gindo bought seven acres of land to raise livestock in 2019 and currently rents an additional 40 acres to grow corn and soybeans — all the while working full time as a comptroller to make ends meet.
For now, he has cooled off his search for a farm of his own even as he dreams of passing on that land to his son. The more immediate concern, he said, was whether his landlord would raise his rent. So far, the landlord has refrained because Mr. Gindo helps him out around the farm.
"He really doesn't have to lend me his land," Mr. Gindo said. "He can make double that with someone else."
In Florida, Ms. Trujillo said, the owner of the land where her brother-in-law's nursery sits has spoken of selling the plot while prices remain high, so he too has begun looking for his own property.
"That's a big fear for a lot of these farmers and nursery owners who are renting land, because you just never know when the owner's just going to say: 'You know what? This year, I'm selling and you've got to go,'" she said.
In Tennessee, Mr. Bankhead said he considered giving up on owning a farm "multiple times a day" as friends who have been longtime farmers leave the profession.
But so far, he remains committed to staying in the field and doing "the work of trying to keep land in families' hands and showing there's more to do with this land than to sell it to real estate developers," he said. "But the pain of not having my own garden and not being able to have my animals where I live, it never stings any less."
Anti-tick vaccine drive gives hope to farmers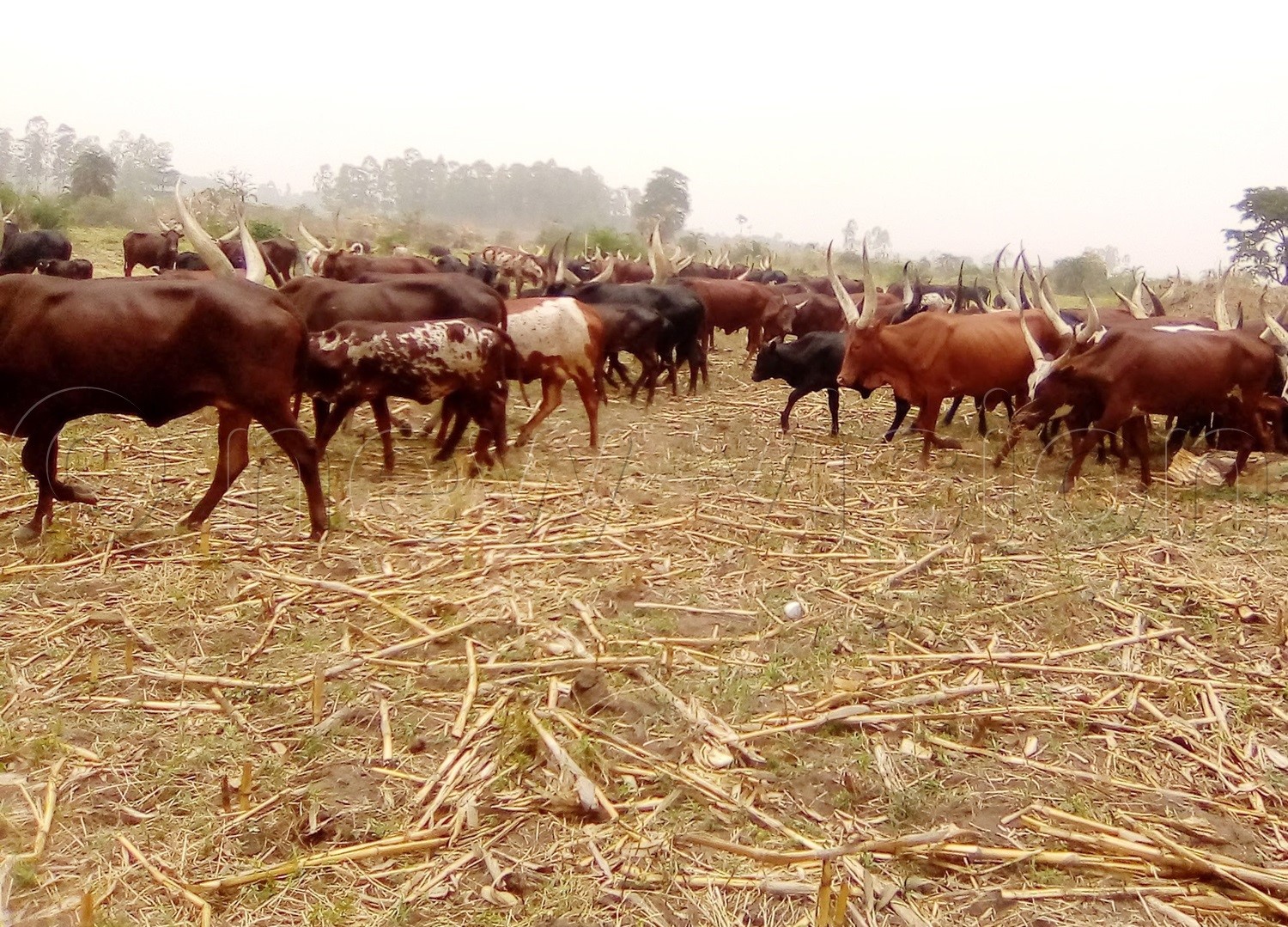 Dairy farmers in Ankole Sub-region are optimistic that the anti-tick vaccine launched by the government will solve their problem of tick resistance to acaricides.
For the last 10 years, dairy farmers across the country have decried tick resistance to acaricides, which has been ravaging the livestock sector.
Mr Emmanuel Kyeishe, a resident of Rushere in Kiruhura District and dairy farmer with more than 100 head of cattle, says dairy farmers in the cattle corridor have battled the problem of tick resistance for a long time.
"The issue of ticks has been rampant in the cattle corridor to the extent of losing our cows. We spend a lot on treating them because of ticks since they infect animals with several diseases,"  he said.
Mr Kyeishe said he loses at least two cows every month to tick-borne diseases like East Coast Fever and heart water.
"I have lost 180 cows in the last five years due to ticks and tick-borne diseases. If they do not die, they get blind and some lose their skin. But if we get a vaccine, it will have saved us a lot," he said.
Mr Kyeishe added that he has resorted to mixing agrochemicals with acaricides since the available ones on the market are failing.
Mr Jackson Bells Katongole, a dairy farmer in Kashari, Mbarara District, said if the government's move to have anti-tick vaccine is successful, quality of dairy products would improve.
"A farmer loses at least two to five cows every month and we have resorted to using different concoctions from Tanzania, Rwanda and Kenya because the problem of ticks has made us helpless," he said.
He added: "We had reached the point of mixing pesticides with acaricides because of tick resistance and in the process our cows have gone blind, lost skin and others died."
Mr Katongole further said each cow that dies is valued at around Shs2.5 million, which means that a farmer loses Shs5 million every month.
The Mbarara City Veterinary Officer, Dr Andrew Akashaba, said in Mbarara alone, there are about 60,000 head of cattle, mostly exotic breeds which are prone to ticks.
"Most of the exotic breeds of cattle are at a high risk of acquiring ticks and tick borne diseases, which are a major hindrance to livestock development in the cattle corridor," he said.
Mr Akashaba added that between 2,000 and 3,000 cows die annually in Mbarara alone due to tick-related diseases.
While launching the final clinical trial of anti-tick vaccine manufactured by National Agriculture Research Organisation at Mbarara Zardi on Thursday, the deputy director general and research coordinator, Dr Yona Baguma, assured the farmers that once the vaccine is approved, they will be spraying their cattle against ticks twice in six months as opposed to twice a week.
Original source: Monitor
Farmers fail to access farm inputs on Ministry e-platform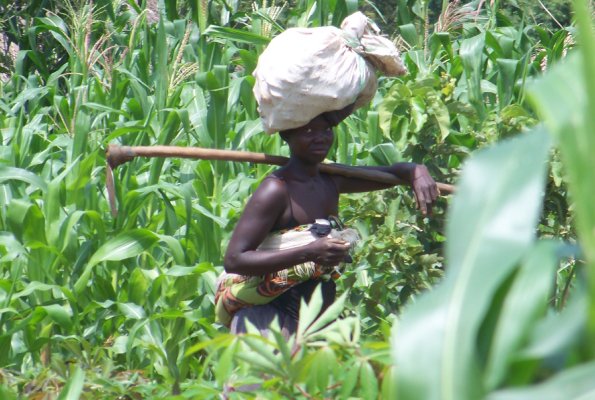 About 3,640 model farmers in Nebbi District, who were registered under the Agricultural Cluster Development Programme (ACDP) to access agricultural inputs on E-voucher, are stuck after failure of the system.
The farmers say the system has affected their planting patterns.
The Ministry of Agriculture and Animal Husbandry under the Agriculture cluster Development Programme (ACDP) introduced the e-voucher system five years ago to enable farmers access agricultural inputs electronically.