Sexual exploitation and violence against women at the root of the industrial plantation model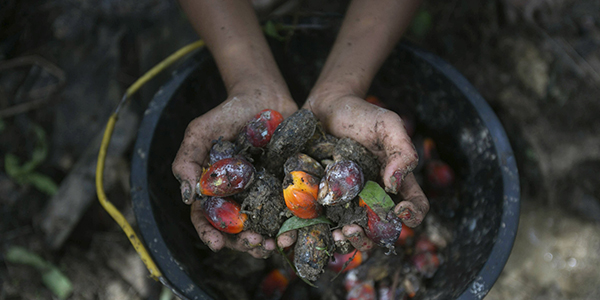 European colonizers relied on large-scale monoculture plantations to impose their rule on peoples and territories across the global South. Their enforced plantation model – planting one single specie typically on the most fertile and flat land with sufficient water sources available – continues to this day. This seizure of vast amounts of land and dispossession of local populations was -and still is- kept in place by oppression. Uneven power relations routinely discriminate against indigenous peoples and traditional communities, and, in particular, women.
The violence inherent in the colonial plantation model does not spare systems of reproduction of life. That is, systems of collective organization, food sovereignty, community care, cultural and language diversity, ancestral knowledge, among many other aspects. The parts of these systems of reproduction that cannot be commercialized are usually made invisible. They are thus not recognized as work. The associated tasks usually rest on women's shoulders. Thus, plantation companies' violence also targets women in their role as pillar of community cohesion. Patriarchal oppression is inseparable from the industrial plantation model, a model that remains at the base of how plantations companies generate profits. (1)
Women confronting the industrial oil palm plantations that are managed by the Luxemburgian-Belgian SOCFIN Company in Sierra Leone told WRM that, "the company takes advantage of women's labour in so many ways… When the company has already taken over the land, women are most times left with no option but to work for the company. Because they cannot go back to their farms and do their normal activities; they cannot stand up for their families; they cannot take care of their children; they cannot even take care of themselves or put food on the table. They cannot grow food as usual for their own use, so they now depend on buying it from the markets. They are left with no option but to seek a job in these plantations, with this company.
And they are not well paid. The companies are very well aware that women have no other alternative, so they decide how much to pay them, and even how to treat them. Women have to walk from very far away places every day to work, and then return back, on very long walks, exposing themselves to violence. 
Their children, most of them, are also going wayward. Because if you cannot take care of your children—especially girls—when they need you most, they will go for anything a man can give them to survive.  So the challenges are so much."
Women confronting the palm oil company PalmCi in Ivory Coast told WRM that,
"Oil palm companies overexploit women. I can assure you that women are very useful for them; they are outstanding workers for the companies. Harvesting fruit all day without resting, day after day for years.
When the Malaysians visit the plantations, these women have to hide and avoid being seen by them. Why do they hide them if the work they do is legal? Other women are forced to cover their baby's mouth with their hand to muffle their cries and avoid being detected. The companies overexploit women for profit. That is what is happening."
And women confronting the Socapalm oil palm company in Cameroon, a company that is also part of the Socfin Group, told WRM that,
"Women from different villages in the area have to walk far to come to this very small plot of land. It is the only place we could find to set up our small garden plots. Look, the potatoes are very small. The oil palm plantation is right over there, too close. Nothing grows well because the plantations are right there. As you can see, that is all the land there is [for us to use]. Look at how we are suffering. This little field cannot produce enough for our families. The land produces very little because we have to plant on the same plot every year. We lack land to grow our food. Socapalm has taken our land.  Socapalm has taken it all."
Once companies set up and operate their industrial plantations, sexual violence and oppression against women and girls considerably increases. Rape, physical and psychological abuse, harassment, persecution, work in exchange for sex, beatings, intimidation, violated pregnancies, presence of armed guards in and around people's homes and in communities, low wages, deplorable conditions and long working days, unpaid work, constant use of toxic products without protection, impacts on women's reproductive and sexual health, lost access to land, water, livelihoods and sustenance—which translates into harder, more intense and more prolonged domestic and communal work—are but some of the impacts of industrial plantations that are often not named but just called "differentiated impacts". (2)
The perpetrators of these horrific and constant violations against women's bodies, lives and minds almost always get away without punishment.
The women from Sierra Leone added that,
"Violence against women goes on without much intervention from our local authority or the police. If you are against the company, nobody will listen to you. 
Women have been arrested. They have been molested and beaten – for crimes most of them will deny – and been taken to the police to face charges. Nobody seems to care about what is happening to us. Nobody wants to know or take any action against the perpetrators. There are a lot of challenges that we face with these plantations. Sometimes there are accidents. If you are harmed doing work, or faced with any other challenge, you will be fired without them even considering taking care of you. You will be left to spend your own last dime.
As it is now, the community itself is observing a curfew. Because after 12 midnight, you will not see any woman outside. Everybody knows it will be safer for you to stay indoors.
And to crown it all, there is this fear that has been spread amongst us, since the last incident where we lost two people in our community. It was very brutal. When the police and the army came in, it was very brutal. They made a lot of forceful arrests, including me. I was arrested very late at night. I was asleep, my door was forcefully opened, and I was brought out, beaten, and taken to be detained"
In this regard, the women from Ivory Coast also said that,
"Women are victims of physical and other abuses. Women are beaten and unjustly accused as a pretense to demand favors from them. There is also sexual abuse but this is kept under wraps. They are told: "I saw you in our plantation stealing fruits, 'You take care of me and I'll take care of you'," is what they say, meaning, 'I'll let you go with the fruit if you have sex with me.' This abuse is indeed growing because the plantations are still there and the rapists are also still there.
Are the perpetrators punished? You must be joking; who will punish them? They will claim that you entered private property and deserve what you got. They will ask whether you have a "long arm" as we say here, whether you have a powerful person in your family or know an influential member of the government who can support your complaint. Nobody has been punished for these crimes, despite the broken arms and the traumatized children and women. These crimes go unpunished because might makes right."
It is also in the interest of the companies and their financial backers (regional and Northern countries' development banks, the World Bank, financial consultants, etc.) that the domination of a patriarchal model, in particular the violence and abuse against women that is part and parcel of this industrial plantation model, stay invisible for consumers, and thus, without consequences for those who perpetrate that violence.
Yet, against all odds, women are at the forefront of the resistance and the defence of life.
The women from Sierra Leone told us that,
"We have been doing our best over the years in staging or organizing protests; we have been moving from one community to another, sensitizing other women in different communities—not to give in to the agreements being done on our behalf. We have been requesting inclusion in every aspect of land deals in our community. We have been making sure that we remind our authorities that we do not want anything from Socfin. That we want our lands back.
In this context, on November 25th, International Day for the Elimination of Violence against Women, the Informal Alliance against Industrial Oil Palm Plantations came together to denounce the violence and sexual abuse that thousands of women living in and around industrial oil palm plantations face in their daily lives, particularly in West and Central African countries. The video stands in solidarity with all the women who organize to resist these plantations and who are left alone to suffer this violence and abuse in silence.
You can see the video in English, French, Spanish and Portuguese here.
** All the names for this article have been kept anonymous for security reasons.
(1) Plantation patriarchy and structural violence: Women workers in Sri Lanka
(2) WRM Bulletin 236, Women and Plantations: When violence becomes invisible, 2018; breaking the Silence: Harassment, sexual violence and abuse against women in and around industrial oil palm and rubber plantations.
Original post: farmlandgrab.org
EU to support COVID-19 vaccination strategies in Africa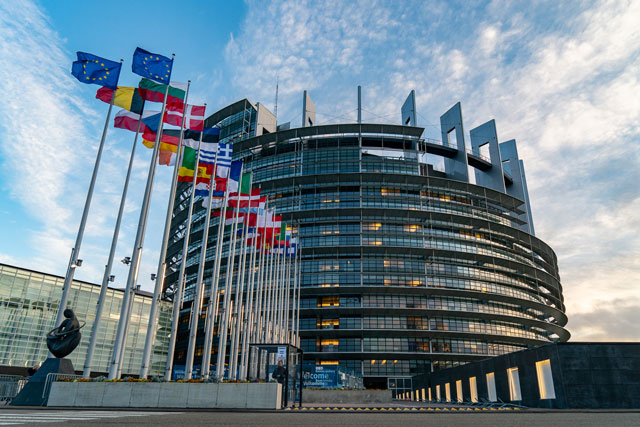 Brussels, Belgium | The President of the European Commission, Ursula von der Leyen, has announced today $121 million (€100 million) in humanitarian assistance to support the rollout of vaccination campaigns in Africa, which are spearheaded by the Africa Centres for Disease Control and Prevention (Africa CDC).
"We've always been clear that the pandemic won't end until everyone is protected globally. The EU stands ready to support the vaccination strategies in our African partners with experts and deliveries of medical supplies at the request of the African Union," said EU President Ursula von der Leyen.
Subject to the agreement of the budgetary authority, this funding will support the vaccination campaigns in countries with critical humanitarian needs and fragile health systems. The funding will, among others, contribute to ensuring the cold chains, roll-out registration programmes, training of medical and support staff as well as logistics. This sum comes on top of €2.2 billion provided by Team Europe to COVAX.
President Ursula von der Leyen added that, "we are also exploring potential support to boost local production capacities of vaccines under licensing arrangements in Africa. This would be the fastest way to ramp up production everywhere to the benefit of those that most need it."
Janez Lenarčič, Commissioner for Crisis Management, said: "International vaccine solidarity is a must if we are to effectively address the COVID-19 pandemic.
He added that Team Europe are looking at ways to use our humanitarian aid and civil protection tools to help in the rollout of vaccination campaigns in Africa.
"Ensuring equitable access to vaccines for vulnerable people, including in hard-to-access areas, is a moral duty. We will build on our valuable experience in delivering humanitarian aid in a challenging environment, for example via the Humanitarian Air Bridge flights," he said.
Commissioner for International Partnerships, Jutta Urpilainen, added: "Team Europe has stood by the side of our African partners from the onset of the pandemic and will continue to do so. We have already mobilised more than €8 billion to tackle the COVID-19 pandemic in Africa."
Urpilainen said EU is strengthening health systems and preparedness capacities, which is absolutely key to ensure effective vaccination campaigns. They are also now exploring support through the new NDICI and how to leverage investments in the local production capacities through the External Action Guarantee.
EU scales up support after COVID-19 outbreak
The EU also has a range of instruments at its disposal, such as the EU Humanitarian Air bridge, the EU Civil Protection Mechanism, and the EU's humanitarian budget. These tools have been used extensively in the context of COVID-19 to deliver crucial material and logistical assistance to partners in Africa.
The Commission is also currently exploring opportunities to support African countries in the medium term to establish local or regional production capacity of health products, in particular vaccines and protective equipment. This support will come under the new Neighbourhood, Development and International Cooperation Instrument (NDICI) and the European Fund for Sustainable Development plus (EFSD+).
The EU has been scaling up its humanitarian engagement in Africa since the onset COVID-19 crisis.
A key of part of these efforts is the EU Humanitarian Air Bridge, which is an integrated set of services enabling the delivery of humanitarian assistance to countries affected by the coronavirus pandemic.
The air bridge carries medical equipment, and humanitarian cargo and staff, providing humanitarian assistance for the most vulnerable populations where the pandemic imposes constraints on transport and logistics.
The air bridge flights are fully funded by the EU. So far, almost 70 flights have delivered over 1,150 tons of medical equipment as well as nearly 1,700 medical and humanitarian staff and other passengers. Flights to Africa have aided the African Union, Burkina Faso, Central African Republic, Chad, Côte d'Ivoire, Democratic Republic of Congo, Guinea Bissau, Nigeria, São Tomé and Príncipe, Somalia, South Sudan and Sudan.
*****
SOURCE: ETHE INDEPENDENT 
China takes new foreign investment top spot from US
China has overtaken the US as the world's top destination for new foreign direct investment, according to UN figures released on Sunday.
New investments into America from overseas companies fell by almost half last year, leading to the loss of its number one status.
In contrast, UN figures show direct investment into Chinese firms climbed 4%, putting it number one globally.
The top ranking shows China's growing influence on the world economic stage.
China had $163bn (£119bn) in inflows last year, compared to $134bn attracted by the US, the United Nations Conference on Trade and Development (UNCTAD) said in its report
In 2019, the US received $251bn in new foreign direct investment while China received $140bn.
While China may be number one for new foreign investment, the US still dominates when it comes to total foreign investments.
This reflects the decades it has spent as the most attractive location for foreign businesses looking to expand overseas.
But experts say the figures underline China's move toward the centre of the global economy which has long been dominated by the US, the world's biggest economy.
China, currently involved in a trade war with the US, has been predicted to leapfrog it to the number one position by 2028, according to the UK-based Centre for Economics and Business Research (CEBR).
Trump slump
Foreign investment in the US peaked in 2016 at $472bn, when foreign investment in China was $134 billion.
Since then, investment in China has continued to rise, while in the US it has fallen each year since 2017.
The Trump administration encouraged American companies to leave China and re-establish operations in the US.
It also warned Chinese companies and investors that they would face new scrutiny when investing in America, based on national security grounds
While the US economy has been struggling since the Covid-19 outbreak last year, China's economy has picked up speed.
China's economic growth, measured in gross domestic product (GDP), grew 2.3% in 2020, official data showed this month.
This makes China the only major economy in the world to avoid a contraction last year. Many economists have been surprised with the speed of its recovery, especially as it navigated tense relations with the US.
Overall, global foreign direct investment (FDI) dropped dramatically in 2020, falling by 42%, according to the UNCTAD report. FDI normally involves one company taking control of an overseas one, typically through a merger or acquisition.
The UK saw a fall of more than 100% in new foreign direct investment last year from $45bn in 2019 down to -$1.3bn.
 Original Source: BBC
Dwindling number of Africans own land.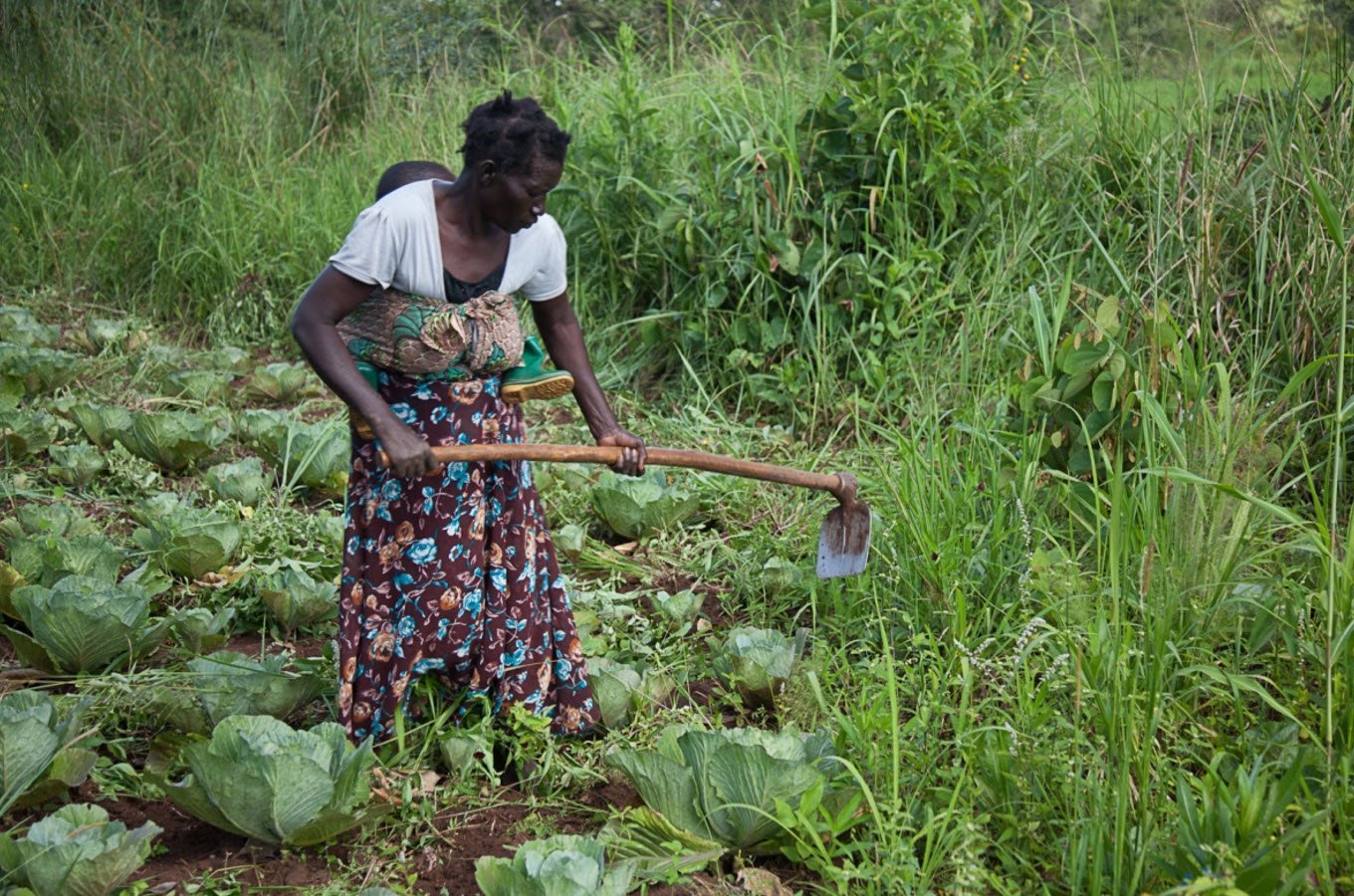 A smallholder working on her field in Uganda.
Research has shown that inequality in access to land is increasing across the African continent. Experts are calling for more rules and controls on the sale of land to counteract poverty.
A lucrative building boom for some people on Kenya's coastal regions is causing great suffering for many fisherfolk.
In Tudor, the northern coastal strip in the Kenyan city of Mombasa, apartment buildings and hotels are going up at a dizzying rate.
"Big companies are building there and roads are being extended. All the landing sites for fisher boats have disappeared," said Phelix Lore, director of the human rights organization Haki Center.
"It affects livelihoods because, when fishermen are not able to land, they have no have a place to put their fish and even sell them."
Widening gap in land ownership 
The Haki Center helps fishing communities that have lost public landing sites to private construction projects. The activists want community members to have more rights to own land.
"Land grabbing has been a big problem in Kenya for years," Lore told DW.
Fewer and fewer people around the world own land. The growing gap in land ownership and access is hitting smallholder farmers, women and indigenous and rural communities hardest, according to the Global Land Inequality Report by the International Land Coalition (ILC), which includes organizations like Oxfam and German Agro Action.
The study, published at the end of 2020, compares land inequality in 17 countries using traditional census data and tenure, land quality and other indicators.
It concludes that the concentration of land benefiting only a few owners and intensification of production have increased in almost all regions of the world since 1980.
The report points to a growing interest of companies in investing in agricultural land, which it says is the main cause for land inequality. According to the researchers, the richest 10% of the rural population control over 60% of land assets, while the poorest 50% own just over 3%.
"Growing inequality in access to land is a driver of hunger and poverty. Earth belongs to all of us. Land must not be an object of speculation," Marion Aberle, senior policy advisor at German Agro Action, told DW. Governments and investors are under an obligation, she said.
More community rights
The example of the Kono District in the West African country of Sierra Leone shows that those responsible often do not care.
Large mining companies there exploit the soil by seeking diamonds and gold.
The Koidu Holdings mine was the first company to invest in the lucrative business after the end of the civil war in 2002. It is owned by Israeli Beny Steinmetz — currently on trial in Geneva on corruption charges in mining deals.
"The company and its boss have had a difficult relationship with the community in the mining area ever since they arrived," Berns Lebbie, coordinator at Initiative Land for Life Sierra Leone told DW.
The company has caused much hardship for the local population, who have to contend with dust haze, water shortages and economic deprivation.
"When an investment company takes over a piece of land and barricades the roads, so that farmers, fishermen and others lose access, people expect that alternative livelihood sources be provided," said Lebbie.
"They want adequate wage labor for the young, or maybe microfinance support to the women or direct financial compensation. Without this kind of support, grievance and resentment will prevail, which can lead to violent reactions."
Land ownership is becoming more opaque
With the rise of corporate and financial investment, land ownership and control is becoming ever more opaque, said Ward Anseeuw, an analyst at ILC and co-author of the report.
"In many African countries land is state property. Communities only manage it. They do that with the help of land committees."
But oftentimes, the collective ideal does not work. For example, when a local leader has only his own interests in mind, or when there are no democratic structures to impose respect for the rules. According to Anseeuw, land collectives are to be welcomed, but it must be ensured that they represent all members.
Improving the situation 
More guidelines would increase transparency, Anseeuw said. "This would set rules for minimum and maximum sizes, but also for prices, for transactions, etc.," he told DW.
Governments, investors and the private sector should be held more accountable, as demanded by the World Bank and the Organization for Economic Cooperation and Development (OECD).
Investors and governments have to be pressured to make their projects and financing public, said Anseeuw.
Civil society and academic institutions have an important role to play, the expert said. They should increase oversight on land sales and use. At the same time, they should be granted the right to block land transactions or to first refusal.
"Land taxes could also be imposed. They exist for urban centers in many countries, but not in rural areas. Such regulations are important instruments in a more globalized world," Anseeuw said. They allow for more control over corporations and financial players in the agrarian sector. There is a problem though: "We are dealing with very powerful players."
Original source:www.farmlandgrab.org