La Via Campesina calls on States to exit the WTO and to create a new framework based on food sovereignty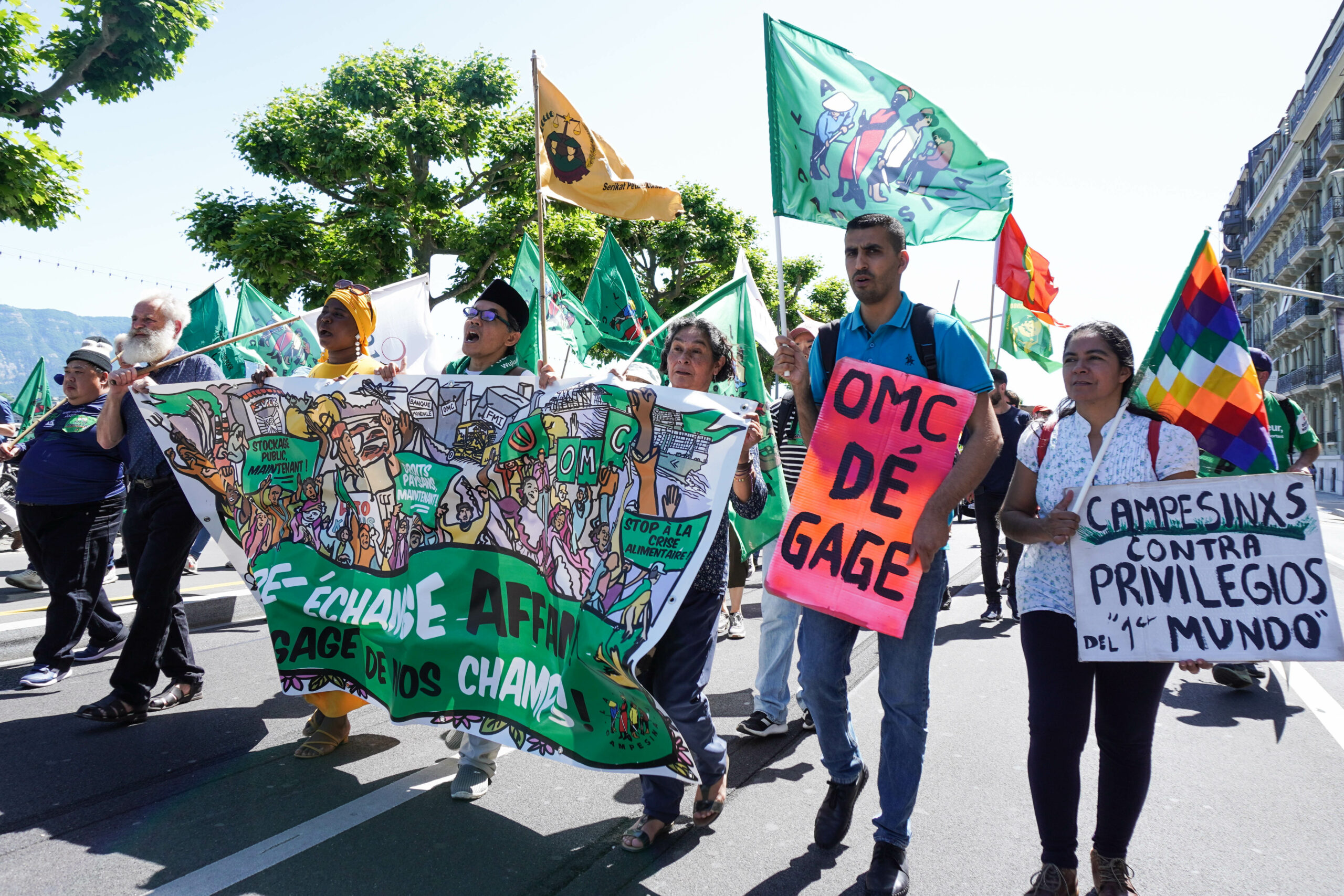 La Via Campesina, the global peasant movement representing the voices of more than 200 million small-scale peasants from Asia, Africa, Europe and the Americas, has been mobilizing all week against the WTO. The food crisis that is currently hitting the world is further proof that free trade – far from bringing about food security – is making people starve.
The World Trade Organization (WTO) has once again failed to offer a permanent solution on public stockholding for food security purposes. For more than eight years, rich countries have been blocking concrete proposals from African and Asian members of the G33 in this regard.
Jeongyeol Kim, from the Korean Women Peasant's Association and an International Coordination Committee (ICC) member of La Via Campesina, points out that:
"Free Trade Fuels Hunger. After 27 years under the rule of the WTO, this conclusion is clear. It is time to keep agriculture out of all Free Trade Agreements. The pandemic, and the shock and disruptions induced by war have made it clear that we need a local and national food governance system based on people, not agribusinesses. A system that is built on principles of solidarity and cooperation rather than competition, coercion, and geopolitical agendas."
Burry Tunkara, from the Gambian Organization of Small-scale Farmers, Fishermen and Foresters and one of the main youth leaders of La Via Campesina, echoes the same sentiment in this testimony:
"The WTO only defends the rich and their commercial interests. It is a tool of neo-colonialism. It only serves the interests of multinationals to find new markets and cheaper labour. It's time to stop that!"
The socio-economic agenda of the poorest and low-income countries is not a priority for the WTO. The proof: its inability to provide a safeguard mechanism against the "dumping" of rich countries and its approach to fisheries subsidies to the detriment of small-scale fisherfolk. There is no point in trying to reform an institution built to favour the business interests of a handful of multinational corporations.
Perla Álvarez from Paraguay, and member of the Latin American Coordination of La Via Campesina (CLOC) stated that a systemic change is urgent and necessary:
"The global food crisis is our moment of reckoning. There is no place for a 'business as usual' approach here. We are presenting short-term and long-term proposals that can radically shift the way in which trade affects farming communities around the world."
Today, June 15, from Geneva, while the WTO Ministerial Conference has once again betrayed the expectations of the populations that have been most affected by the food crisis, we, La Via Campesina, share our proposals;
La Via Campesina calls on all national governments to rebuild public stocks and to support the creation of food reserves at the community level with local products from agroecological practices. LVC also called on all governments to put in place the anti-dumping legislation necessary to prevent exporters from destroying local markets.
Yudhvir Singh of the Bhartiya Kisan Union, one of the unions that spearheaded the historic mobilization of Indian peasants in 2021, shared his country's experience with public food stocks:
"Peasants need strong public policies, such as minimum prices and public stock, to continue to make a decent living by producing food. The WTO's attacks against our model of market regulation are extremely dangerous. The G33 must continue to resist and build based on the aspirations and hopes of small-scale producers."
La Via Campesina has called for an immediate suspension of all existing WTO rules that prevent countries from developing public food stocks and regulating market and prices. Governments should have the right to use self-selected internal criteria to protect and promote their food sovereignty. Each country should be able to develop its own agricultural and food policy and protect the interests of its peasants, without harming other countries. The use of agricultural products for agro-fuels should be prohibited. La Via Campesina has also called for a halt in speculation.
"Agrarian Reform is necessary to build food sovereignty," added Zainal Arifin Fuat of Serikat Petani Indonesia and member of LVC's International Coordination Committee. "Governments must put an end to grabbing water, seeds and land by transnational corporations and ensure small-scale producers fair rights over common resources."
We, La Via Campesina, insist that within the framework of the pandemic and the global supply crisis, governments should prioritize local markets.
Morgan Ody, peasant in Brittany, France, and general coordinator of La Via Campesina, stated on behalf of the global peasant movement:
"The World Trade Organization is a failed project. Our global peasant movement calls on all States, especially those in the South, to leave the WTO immediately. We must create a new international framework for agriculture and trade based on food sovereignty. Only then can we defend the interests of small-scale food producers."
Source: viacampesina.org
URGENT ALERT: Tanzanian Government Resorts to Cattle Seizures to Further Restrict Livelihoods of Maasai Pastoralists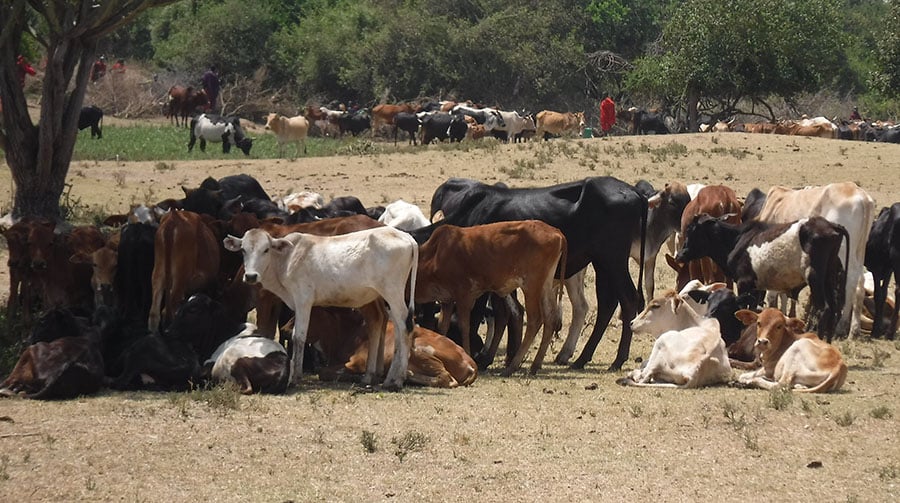 On December 1, 2022, we exposed how the Tanzanian government has made harsh cuts in vital public services, including health services and imposed strict livelihood restrictions, to force the Maasai out of the Ngorongoro Conservation Area (NCA). Resettlement plans for the NCA residents are critically flawed and communities continue to courageously speak out against forced evictions. On January 16, 2023, The Guardian echoed this struggle in an article, "'It's becoming a war zone': Tanzania's Maasai speak out on 'forced' removals,"(link is external) that captured the harsh situation on the ground.
Today, we are sharing a concerning update as the government of Tanzania is further escalating the pressure on the Maasai by seizing their cattle. Once captured, the cattle are auctioned off and exported from the area, unless the owners manage to get it back by paying a ransom to the authorities.
Livestock is central to the Maasai culture and livelihoods. Losing cattle is therefore catastrophic for them. With this new tactic, the government's goal is clearly to drive them away from their ancestral lands. This is happening in Loliondo — in and adjacent to the "Pololeti Game Reserve" — which was created during the government's violent demarcation exercise in June 2022 and dedicated for trophy hunting by the United Arab Emirates (UAE)-based Otterlo Business Company (OBC). These seizures are now increasingly being practiced near other "protected" areas of the country. This update provides additional evidence of the Tanzanian government's brutal campaign against the pastoralists.
In November and December 2022 alone, several massive seizures were carried out, including:
Loliondo, Ngorongoro District
November 26, 2022 — 60 cows of Sarkay Tiiyee from Malambo were seized at a water point, outside the illegally demarcated "Pololeti Game Reserve" area.
November 27, 2022 — Also in Malambo, 167 goats belonging to Kimani Taretoy Tiiyee were seized. The rangers demanded TSh 60,000 per goat and slaughtered 27 of them.
December 14, 2022 — An estimated 1,772 cattle belonging to the pastoralists of Ngorongoro District were sold at a public auction by court order on the grounds that they had no owners and were unclaimed property. The cattle owners were reportedly threatened with trespassing and robbery if they tried to reclaim their cattle.
December 17, 2022 — 600 sheep belonging to Malee Risando Lekitony were seized next to his boma. He had to pay TSh 2 million to get his sheep back.
December 19, 2022 — Over 300 cows belonging to four families were seized at Oloosek, Ololosokwan — an area within the newly created "Pololeti Game Reserve" in Loliondo. The demand to release the cattle was TSh 100,000 per head — a very high amount for the pastoralists. Given the fear of losing their cattle, the fine was eventually paid and cattle returned.
December 22, 2022 — Approximately 400 cows from Arash, belonging to herders from Sangok and Losekenja were seized in the "Pololeti Game Reserve." On Christmas Eve, the livestock owners tried to inquire about the procedure to get the cattle back and found that all the cows had been sold.
Note: In June 2022, following the violent government demarcation exercise in Loliondo, we previously reported that an elderly man, Mbirias Oleng'iyo, went missing. In the latest update, Mr. Oleng'iyo has still not been found and his family continues to search for him. It is alleged that he was arrested by the police.
Ngorongoro Conservation Area
Continued drought and restrictions on grazing areas cattle can access within the NCA have caused the deaths of hundreds of cattle, driving pastoralists further into poverty.
Tarangire National Park
December 17-24, 2022 — an estimated 3,083 cattle belonging to herders living in Simanjiro District in Manyara Region were seized for allegedly entering Tarangire National Park and sold at an auction. A media story on the event is available here.

(link is external)

 Sources on the ground report the cattle were not in the park when they were seized.
Ruaha National Park
The government's use of cattle seizures to force pastoralists into poverty and drive them from their lands as seen in Loliondo is now being repeated in areas surrounding and within the Ruaha National Park. For instance:
November 22, 2022 — Ruaha National Park conservation rangers seized 172 cattle in Mbarali District, Mbeya Region, belonging to Kideka Dabda. Even though Mr. Dabda showed up and the Mbarali District Court issued an injunction stating that the cattle should not be auctioned off, the cattle were still sold.
Just a few days later on November 25, 2022, the Minister of Lands, Dr. Angelina Mabula, at a public rally in Ubaruku in the Mbarali District, announced that villagers in 48 villages and townships in the district "encroaching" the Ruaha National Park must leave the park immediately.
December 2, 2022 — 93 cattle from Madundasi Village (located south of Ruaha National Park) were auctioned off with the permission of the Mbarali District Court.
Due to the ongoing violation of human rights, Tanzania CSOs released a statement(link is external) on December 20, 2022, condemning the cattle seizures. Local CSOs are calling for an immediate end to "military exercises carried out by the conservation rangers to unjustly arrest the herders and confiscate their livestock because those actions perpetuate poverty and cause suffering for innocent citizens." CSOs are asking for the government to compensate the pastoralists "whose livestock have been auctioned fraudulently, as the livestock is the primary support for the economy and the family's food security."
Original Source: Oakland Institute
La Via Campesina Call to Action for the 27th UN Climate COP

Year after year, one UN Climate Conference of the Parties (COP) after another, the global climate crisis only worsens. Caused in great part by agribusiness and the destructive capitalist system it fuels, today's crisis is a direct result of an economic system that exploits every form of life without recognizing any limits to nature. Mother Earth's intricate systems and life-sustaining cycles are broken, with the devastating Covid19 pandemic, and the inaccessibility of health care for many, demonstrating just how cruel capitalism can be when it comes to inflicting the pain, suffering and loss, caused by the destruction of nature. Be it in Pakistan, Palestine or Puerto Rico – to name just a few – the once distant threat of "climate change" now comes in wave after wave of "catastrophic weather events" making climate-fueled tragedies an all-too-frequent part of people's daily lives.  From droughts to floods, through wildfires and hurricanes, these extreme manifestations have threatened and even destroyed people's lives and food sovereignty, who are calling for real solutions to limit global warming to 1.5°C. As if that weren't enough, wars, occupations and sanctions are dished out by the power-hungry with little regard for the UN-recognized rights to Food, Health, Peace and Self-Determination, much less the now universal human right to a "clean, healthy and sustainable environment" (UN General Assembly, 2022). In addition, The State of Food Security and Nutrition in the World (SOFI, 2022) reported that the climate vulnerable and extremes underline rising numbers of hungry people, poverty and inequality.
At the UN Framework Convention on Climate Change (UNFCCC) and its annual Climate COPs, transnational corporations (TNCs) use their control over most national governments and multilateral institutions to commodify the crisis, deny fossil fuel capitalism has anything to do with it, and limit any real possibility of transformative change. Though the corporate food system is responsible for more than 50% of all greenhouse gasses (GHGs), the Bayer-Monsanto's of the world offer nothing more than profit-hungry proposals packaged into shameful "net zero" schemes. Instead of a very real, urgent and necessary reduction in emissions – whose main responsibility lies with the elites of historic emitters such as the United States, Europe, Canada and Australia – corporate false solutions provide a free pass to the dominant colonial core while leading a global assault on rural communities, livelihoods and territories. So-called "nature-based solutions" (NBS) such as REDD and REDD+, "soil carbon for offsetting" and other market-based trading schemes, and the corporate takeover of agriculture through patenting, "digitalization", "sustainable intensification" and "climate-smart(ation)" are all big wins for agribusiness but terrible losses for peasants, indigenous peoples, fisherfolk, forest dwellers and others on the frontlines of the global climate crisis. And when the great hoax of "net zero" fails to calm the climate, transnational corporations promise extremely high-risk geoengineering will somehow save the day (or at least their profit margins). This has been the norm at Climate COP after Climate COP, and the 27th Annual Conference of the Parties (COP27) is unlikely to be any different.
Supposedly "Africa's COP", this year's Climate COP is set to take place at the elitist and artificial enclave that is Egypt's Sharm el Sheikh. Far removed from the African and Arab People's steadfast struggles for self-determination, COP27 is leaving very little room for organized communities to speak truth to corporate power. For this reason, among others, many of our sister organizations of the Africa Climate Justice Collective (ACJC) organized the African People's Counter COP demanding real solutions rooted in climate justice, a prioritization of people and the planet, and an end to corporate control of the UNFCCC. These demands are in line with our hard-fought UN Declaration on the Rights of Peasants and Other People Working in Rural Areas (UNDROP):"States shall take all necessary measures to ensure that non-State actors that they are in a position to regulate, such as private individuals and organizations, and transnational corporations and other business enterprises, respect and strengthen the rights of peasants and other people working in rural areas..(and)…take appropriate measures to ensure that peasants and other people working in rural areas enjoy, without discrimination, a safe, clean and healthy environment".
It is precisely because of this context that La Vía Campesina will be at COP27. Delegates from member organizations will make their voices, traditions, experiences and solutions heard. We will continue to promote, practice and uplift Food Sovereignty as the right of peoples to healthy and culturally appropriate food produced through ecologically sound and sustainable methods and the right to define our food and agricultural systems. We will explain once again that peasants through agroecological practices and territories cultivate more than 70% of the food produced worldwide on less than 30% of the arable lands available. We will emphasize that Agroecology is a sustainable path forward based on centuries of experience and accumulated real evidence – it is a  science, a social movement and a lifestyle practised by millions around the world through meaningful work, cooperation, strategy and organization. We will amplify and share UNDROP, an international legal instrument that we helped to create and that defends people's rights over their territories, seeds, waters, forests and that promotes a more sustainable way of being and living. We will stand in Solidarity with all who struggle for collective rights and reiterate the need for "common but differentiated responsibilities" among States – including a vibrant Green Climate Fund free of any International Monetary Fund (IMF) or World Bank (WB) influence, void of all neo-liberal impositions that serve only to further exploit people and the planet, and fully financed through climate reparations for the colonial legacies of the past and present. We stand in solidarity with and support those in the Climate Justice Movement demanding climate just reparations, not simple "climate finance". Finally, we will be in COP27 continuing to expand our arms and shoulders building solidarity, action and common strategy with grassroots organizations, alliances and social movements from around the world fighting for climate and social justice.
While most national governments and multilateral institutions offer capitalist solutions that systematically fail to address the climate crisis,  we, the organized voice of over 200 million peasants, landless workers, indigenous people, pastoralists, fishers, migrant, farmworkers, small and medium-size farmers, rural women, peasant youth and gender-diverse persons of La Via Campesina, in convergence with a diversity of movements for Climate Justice, reiterate here and now our real solutions: FOOD SOVEREIGNTY COOLS THE PLANET ! We will build it with agroecology and peasants' rights to ensure a Just Transition rooted in people's power, ecological and social well being, and solidarity at the local, regional and international context. Together, in struggle, we will win!
Original Source: La Via Campesina
#COP27: HUMAN RIGHTS ADVOCATES URGE PARTIES TO INCREASE RECOGNITION AND PROTECTION OF ENVIRONMENTAL AND LAND DEFENDERS.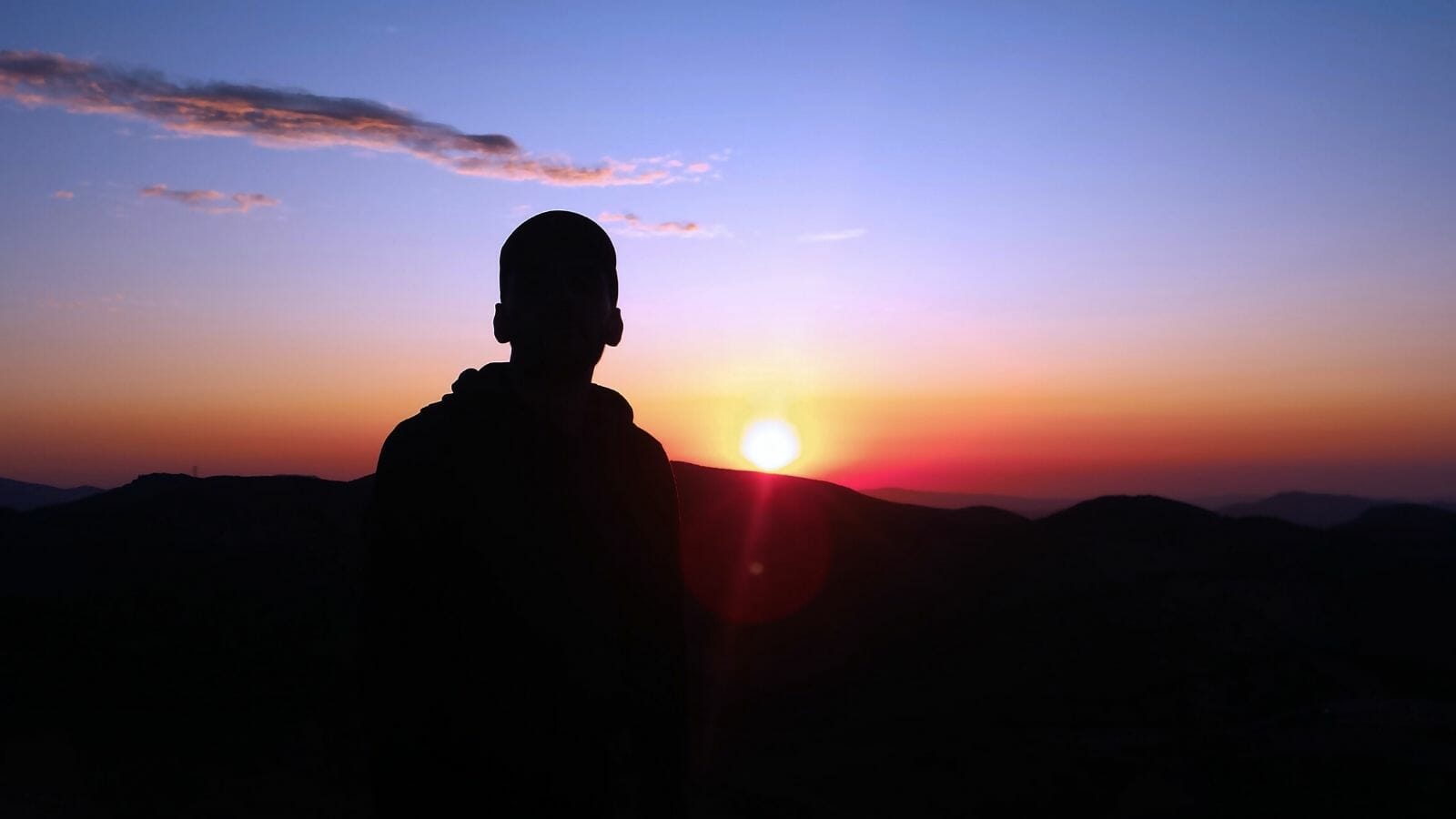 Environmental and land defenders play a critical role in mitigating the effects of climate change, yet they're often subjected to violence, harassment, intimidation, and criminalization for speaking out against land dispossession and climate abuses. Today, the climate justice and human rights organizations EarthRights International, Global Witness, Natural Justice, Sociedad Peruana de Derecho Ambiental (SPDA), CIVICUS, and the International Land Coalition released a set of recommendations for policymakers attending the upcoming COP27 climate conference in Egypt, calling on them to take meaningful steps to protect those on the frontlines of the climate crisis and to enable diverse, safe, and effective participation of civil society observers during COPs.
Recent reports from the Intergovernmental Panel on Climate Change (IPCC) warn that the world has an ever-narrowing window to avoid climate catastrophe. Meanwhile, Indigenous and frontline communities bear the brunt of the world's climate change impacts and are increasingly threatened for speaking out against environmental abuses. Most of these threats relate to land conflicts involving climate-damaging industries – from deforestation by agribusinesses to mining, yet corporate accountability for such harms is lacking. Civil society and Indigenous peoples have also been raising concerns for years about access, participation, and freedom of assembly at UNFCCC meetings. COP27 in Egypt raises additional challenges because of the context of closed civic space in Egypt.
"States have been unable to offer environmental and land defenders the adequate level of protection and guarantees they need to safely exercise their role. Either it is apathy or incapacity, or the intervention of large power schemes, corruption, or organized crime, but States do not advance as needed in the defense of defenders' rights. A higher recognition and incorporation by UNFCCC and COP27 of the role of defenders in facing the climate crisis is crucial to move States towards stronger protection schemes," said Silvana Baldovino, SPDA's Biodiversity and Indigenous Peoples Program Director.
According to Global Witness, on average, one land and environmental defender has been killed every two days since 2012. Civil society experts have also reported an uptick in efforts to criminalize defenders, enact legislation to prevent freedom of assembly, and deter activists with punitive lawsuits such as strategic litigation against public participation (SLAPPs). In September, EarthRights identified 134 cases in the past ten years in the U.S. in which the fossil fuel industry has used SLAPPs and related tactics against its critics.
"All over the world, Indigenous peoples, environmental activists, and other land and environmental defenders are working to address climate change and biodiversity loss," said Shruti Suresh, Strategy Lead – Land and Environmental Defenders Campaign for Global Witness. "Yet they are under attack themselves facing violence, criminalization, and harassment, perpetuated by repressive governments and companies prioritizing profit over human and environmental rights. We urgently need to promote corporate and government accountability in defending the defenders and enable their participation in climate decision-making."
These trends contradict recent international multilateral environmental agreements such as the Escazu Agreement in Latin America and the Caribbean, which came into force in 2021, and the Aarhus Convention in Europe, which recognize the role of environmental defenders in building a just transition and the need to protect them from further harm.
"The Escazu Agreement was the first treaty in the world to include specific obligations for the recognition and protection of environmental defenders," said Natalia Gomez, EarthRights Climate Change Policy Advisor. "However, at the United Nations Framework Convention on Climate Change climate negotiations, there is very little recognition of the central role that environmental and human rights defenders play in the global response to the climate crisis. The upcoming COP27 is a historic opportunity for parties to enhance climate action by advancing the recognition and protection of environmental defenders. We cannot achieve climate justice without protecting those at the frontlines of the crisis."
While reprisals against activists occur worldwide, experts who helped author the analysis agree that parts of Africa are particularly dangerous for environmental and human rights defenders.
"Environmental defenders in Africa have increasingly become the subject of reprisals linked to the increasing appetite for fossil fuels, unsustainable development projects, and conservation initiatives across the region," said Eva Maria Okoth, Senior Program Officer for Natural Justice. "According to Natural Justice's 2021 report on the African Environmental Defenders Emergency Fund, the majority of environmental defenders who were supported by the Fund received multiple threats, including death threats, threats of being arrested, and/or threats of being attacked. The report further established that eviction is the second most prominent threat faced by applicants. Other common risks documented around the world include physical attacks, Strategic Lawsuits Against Public Participation (SLAPP suits), judicial harassment, and emotional and sexual violence."
"Environmental and Land defenders in Africa face a myriad of challenges in their efforts to demand climate action, characterized by violence, repression, harassment, and criminalization," added Audace Kubwimana, Africa Regional Coordinator of the International Land Coalition. "As the climate crisis deteriorates, so does the violence against those protecting our land and environment. Silencing dissenting movements endangers the lives and livelihoods of vulnerable populations and dampens the significant role played by defenders in the context of the climate crisis."
"Environmental, land, and Indigenous rights defenders in Africa are among the communities that are most vulnerable to violence and harassment at the hands of their States. Such impunity continues unabated in many countries, including Cameroon, Nigeria, Kenya, Tanzania, Uganda, and South Africa. States must ensure that environmental, land, and Indigenous defenders suffer no reprisals for legitimate activities to defend the rights of their communities," said Dr. Paul Mulindwa, Civicus' Advocacy and Campaigns Lead for Africa.
"The reprisals faced by land and environmental defenders in the global south, coupled with the increasing threats of climate-induced loss and damage, is an egregious violation of their fundamental human rights and untimely their right to self-determination. It is paramount that defenders, Indigenous peoples, and frontline communities are protected, and their rights expanded and safeguarded from the preparators of reprisals and climate criminals who persistently put profit before people and the environment," concluded Katherine Robinson, Head of Campaigns, Natural Justice.
Recommendations for Parties at COP27: 
Parties must recognize the link between the climate crisis and the growing violence and repression against land and environmental defenders and take meaningful steps to protect the role of defenders in promoting ambition and enhancing climate action.
Ensure a strong and effective Action for Climate Empowerment (ACE) action plan by including the following activities:

Hold an ACE Dialogue on Environmental Human rights defenders, including Indigenous peoples and frontline communities, to identify the obstacles that defenders face when trying to exercise their rights to access information, public participation, and education.

Identify gaps preventing environmental defenders to exercise access to information and participation in climate action through consultation with Indigenous peoples and frontline communities, relevant UN offices, relevant civil society groups, and other key stakeholders.
Provide targeted recommendations for parties, inter-government bodies, and other relevant key stakeholders to take action to increase protection for defenders and enable them to exercise their rights to participate and contribute to decision-making related to climate and environmental matters.
Ensure that human rights experts, Indigenous peoples, environmental and human rights defenders, and representatives of frontline communities can participate in the technical dialogue and roundtables of the Global Stocktake and facilitate and lead some of the discussions.
Address the situation of environmental and land defenders during the Global Stocktake Technical Dialogue and roundtables. The outcomes of the Global Stocktake should offer specific guidance on how parties should increase their ambition to fulfill their human rights obligations. This should include guidelines to protect the rights of land and environmental defenders and guarantee their access to information, public participation, and consultation.
Governments wishing to host COPs should enable the exercise of rights of freedom of association and peaceful assembly and guarantee safe participation by civil society and Indigenous representatives during COPs.
Source: Earth Rights