The enduring legacy of a little-known World Bank project to secure African plantations for European billionaires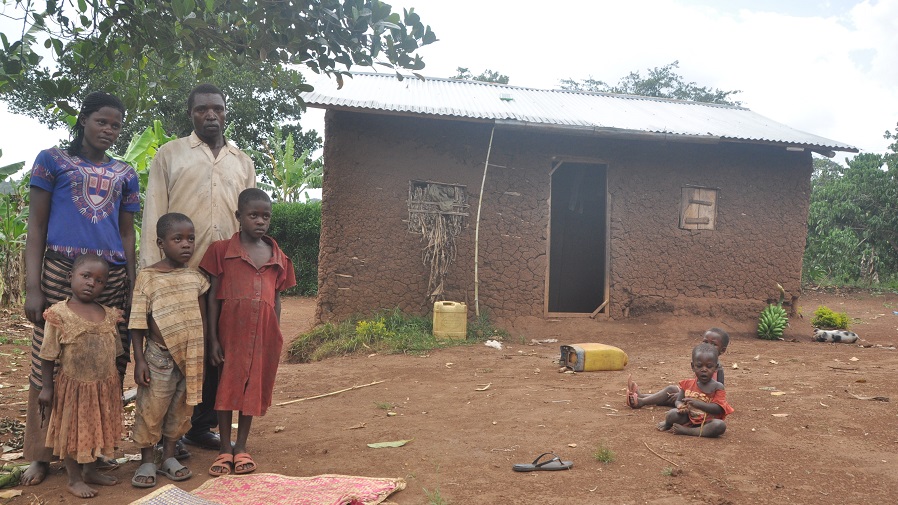 (Originally published in the WRM Bulletin, Issue 252)
The enduring legacy of a little-known World Bank project to secure African plantations for European billionaires
In October 2020, a group of 79 Kenyans filed a lawsuit in a UK court against one of the world's largest plantation companies, Camelia Plc. They say the company is responsible for the killings, rapes and other abuses that its security guards have carried out against local villagers over the years at its 20,000 hectare plantation, which produces avocados for European supermarkets.
Such abuses are unfortunately all too routine on Africa's industrial plantations. It has been this way since Europeans introduced monoculture plantations to Africa in the early 20th century, using forced labour and violence to steal people's lands. Camelia's plantations share this legacy, and the abuses suffered by the Kenyan villagers today are not so different from those suffered by the generations before them.
Abuses and injustices are fundamental to the plantation model. The question that should be asked is why any of these colonial plantations still exist in Africa today. Why haven't Africa's post-colonial governments dismantled this model of exploitation and extraction, returned the lands to their people and emboldened a resurgence of Africa's diverse, local food and farming systems?
One important piece of this puzzle can be found in the archives of the World Bank.
Last year, an alliance of African organisations, together with GRAIN and WRM, produced a 
database
 on industrial oil palm plantations in Africa. Through this research, we found that many of the oil palm plantations, as well as rubber plantations, currently operating in West and Central Africa, were initiated or restored through coordinated World Bank projects implemented in the region in the 1970s and 1980s. The ostensible goal of these projects was to develop state-owned plantations that could drive "national development". The World Bank not only provided participating governments with large loans, but it also supplied the consultants who crafted the national plantation projects and oversaw the management of the plantations.
In case after case that we looked at, we found that the consultants hired by the World Bank for these projects were from a company called SOCFINCO, a subsidiary of the Luxembourg holding company Société Financière des Caoutchoucs (SOCFIN). SOCFIN was a leading plantation company during the colonial period, with operations stretching from the Congo to Southeast Asia. When the colonial powers were sent packing in the 1960s, SOCFIN lost several of its plantations, and it was then that it set up its consultancy branch, SOCFINCO.
According to documents we obtained in the World Bank's archives, SOCFINCO was hired by the Bank to oversee the development and implementation of oil palm and rubber plantation projects in several African countries, including Cameroon, Côte d'Ivoire, Gabon, Guinée, Nigeria, and São Tomé and Príncipe. SOCFINCO oversaw the development of blueprints for national oil palm and rubber plantation programmes, helped identify the lands for conversions to industrial plantations, and was paid to manage the plantations and, in some cases, organise the sales of the rubber and palm oil by the state plantation companies established through the programme.
SOCFIN received lucrative management fees through these projects, but, more importantly, the projects positioned the company to both take control of the trade in agri-commodity exports from Africa and to eventually even take over the plantations. It was a huge coup for SOCFIN. As the World Bank projects were operated through parastatal companies (i.e. companies owned or controlled wholly or partly by the government), local communities could be dispossessed from their lands for plantations under the justification of "national development", something that would be much more difficult for a foreign company like SOCFIN to do. Indeed, a condition for World Bank loans was that the governments secure lands for the projects, something made easier by the fact that most of the projects were being implemented by military regimes.
The World Bank projects also allowed SOCFIN to avoid the costs of building the plantations and the associated facilities itself. Under the projects, the African governments paid the bill, via loans from the World Bank and other development banks.
It was not long before the parastatal companies set up by the World Bank were mired in debt. Of course, the Bank blamed the governments for mismanagement, and called for the privatisation of the plantations as a solution– even if they were being run by the high-priced managers of SOCFINCO and other foreign consultants.
In the privatisation process that then followed, SOCFIN and SIAT, a Belgian company founded by a SOCFINCO consultant, took over many of the prized plantations. Today, these two companies control a quarter of all the large oil palm plantations in Africa and are significant players in the rubber sector as well.
Nigeria is a good example of how this scheme worked. Between 1974 and the end of the 1980s, SOCFINCO crafted master plans for at least 7 World Bank-backed oil palm projects in 5 different states of Nigeria. Each project involved the creation of a parastatal company that would both take over the state's existing plantations and develop new plantations and palm oil mills as well as large-scale outgrower schemes. Overseeing all of SOCFINCO's work in Nigeria was Pierre Vandebeeck, who would later found the company SIAT.
All of the World Bank projects in Nigeria generated enduring land conflicts with local communities, such as with the Oghareki community in Delta State or the villagers of Egbeda in Rivers State. After dispossessing numerous communities from their lands and incurring huge losses for the Nigerian government, the parastatal companies were then privatised, with the more valuable of the plantation assets eventually ending up in the hands of SOCFIN or Vandebeeck's company SIAT.
SIAT took over the plantations in Bendel state through its subsidiary Presco and then, in 2011, it acquired the Rivers State palm oil company, Risonpalm, through its company SIAT Nigeria Limited. Vandebeek was SOCFINCO's plantation manager for Risonpalm under the World Bank between 1978-1983.
SOCFIN, for its part, took over the oil palm plantations in the Okomu area that were also developed under a World Bank project. It was SOCFINCO that first identified this area for plantation development as part of the appraisal study it was hired to undertake in 1974. The Okomu Oil Palm Company Plc. (OOPC) was subsequently established as a parastatal company in 1976 and 15,580 hectares of land within the Okomu Forest Reserve of Edo State was de-reserved and taken from the local communities to make way for oil palm plantations. The company hired SOCFINCO as the managing agent to oversee its activities from 1976-1990. Reports vary, but at some point between 1986 and 1990, OOPC was then divested to SOCFIN's subsidiary Indufina Luxembourg.
This sordid history explains why so many of SOCFIN and SIAT's subsidiaries in Africa still carry national sounding names, like SOCAPALM in Cameroon or the Ghana Oil Palm Development Company. It also explains why these companies are so well designed to extract profits into the hands of their owners and the crucial role of the World Bank for facilitating this corporate profit-seeking process in the name of "national development". The two French and Belgian families that control SOCFIN pocketed an estimated 30 million euros from SOCFIN in 2019 alone!
Canada's Development Finance Institution and Land Grabbing in Africa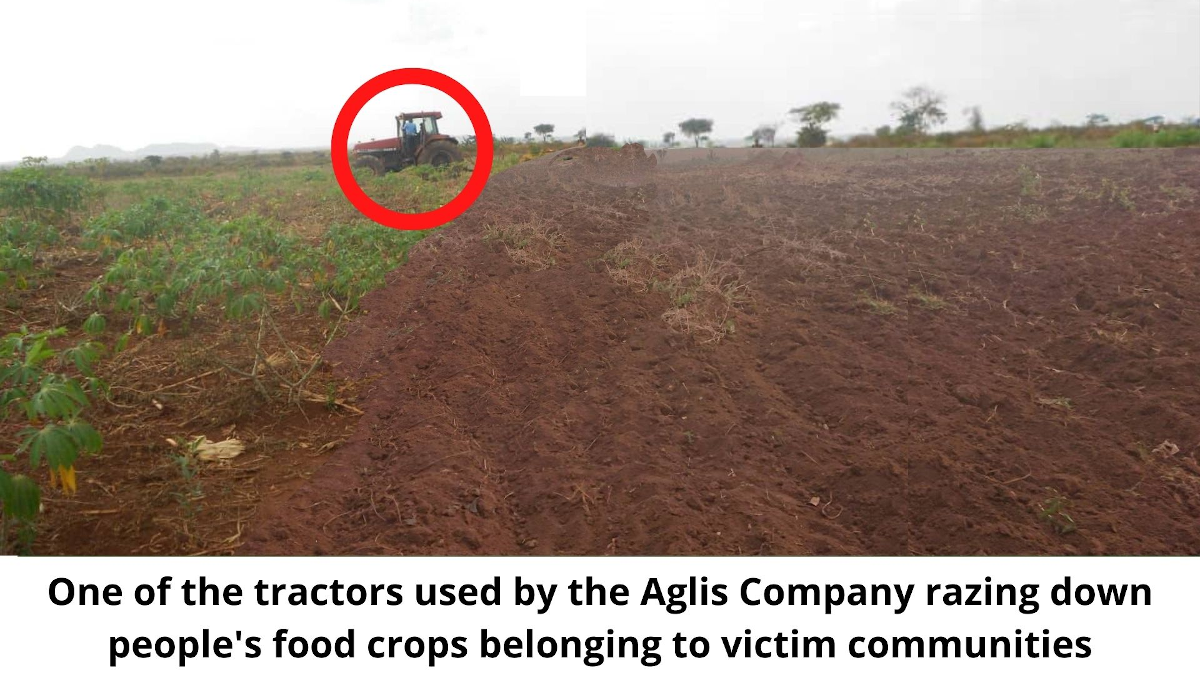 On Wednesday, April 27th, 2022, we caught up with Devlin Kuyek, a researcher at GRAIN, a small international non-profit organization that works to support small farmers and social movements in their struggles for community-controlled and biodiversity-based food systems, and Geoffrey Wokulira Ssebaggala, the Director of Witness Radio Uganda, a not-for-profit national organization which combines both media approaches and legal aid support to mobilize, connect and empower small holder farmers to speak with one voice against land injustices and push for equitable access to opportunities and resources.
This interview is part of a series with the Blended Finance Project a group of unions, non-governmental organizations and academics who are concerned about the Canadian government's embrace of what is called "blended finance." We argue that blended finance is merely the latest iteration of the privatization and financialization of foreign aid and seek to engage others in Canada and around the world to propose more equitable public alternatives.
Adrian Murray (AM) and Susan Spronk (SS): In the Blended Finance Project, we have documented how blending uses public money to leverage private money and to shift the risk of investment from the private to the public sector by subsidizing commercial actors. Witness Radio and GRAIN have been supporting communities negatively affected by the very harmful role that unaccountable private equity firms are playing in land grabbing throughout the world, a process which is often facilitated by public development banks and development finance institutions (DFIs). How are blending and other so-called innovative finance mechanisms implicated in these land grabbing deals?
Devlin Kuyek (DK): GRAIN's focus is on food and agriculture, but blending is a common trend unfolding in multiple sectors. In many countries in the global South, food systems are still largely in the hands of small-scale food producers: farmers, pastoralists, fisher folk. Markets are managed and controlled by small vendors. These food systems do a great job of providing people with nutritious food. They're sustainable and they're low emission. But they do not serve the interest of corporations because there's no room there for corporations to profit. These are the kinds of growth areas where multinational food and agribusiness corporations and financial firms are looking to grow, that is, 'frontier markets'. Some corporations call this initiative 'digging into the pyramid;' the bottom of the pyramid, where most people are.
Now in these areas investment is not so easy: there are difficulties with infrastructure, land conflicts, etc. Expanding agribusiness there involves dispossessing people from their land. It's risky from a corporate point of view, and they have more difficulties attracting finance to move into these areas. The development banks play a key role in providing that kind of investment, which is where they come in. They'll provide loans or even equity investments in some of these companies that are operating in these 'frontier areas', that provides a bit of a guarantee to other investors who might come in via pension funds or other institutional investors. So, development banks actually play a major role in expanding agribusiness into these areas and that's why they're so involved in land grabbing, in the destruction of local markets and all kinds of other conflicts that we see.
Geoffrey Wokulira Ssebaggala (GWS): This kind of development creates a lot of conflict. I've just returned from court in the countryside, Kiryandongo in Uganda. For the last two years we've been pushing and supporting civil court cases that were filed by communities that are being forcefully evicted by multinational agribusiness companies – American, Indian and many others. We are happy that the cases are finally being heard. It's been a long struggle.
AM and SS: Canada established a development finance institution called FinDev in 2017 headquartered in Montreal, Quebec. What has been the track record of FinDev thus far?
DK: I've looked mainly at their investments in Africa in the food sector. This sort of 'new', innovative financing institution is, interestingly enough, involved in old colonial style projects: several of their investments are involved in plantations on large areas of land.
One of FinDev's investments is in a company called Miro Forestry, which has large-scale industrial tree plantations on 21,000 hectares in Sierra Leone and 10,000 hectares in Ghana. In both instances there are land conflicts with local communities. In Sierra Leone, the contracts that they signed for the leases over the lands stipulate that the company pays the communities only two dollars per hectare, per year for this loss of their lands. With these deals, communities lose their ability to gain livelihoods from these areas. Miro Forestry establishes tree plantations, so there's very little job creation. The communities are saying that the company has not lived up to even the meager promises they made: to build schools, to provide social services, decent jobs, etc. These areas are now fenced off so that communities have trouble accessing the water sources and other resources that they used to have access to. They have difficulty even accessing the road that cuts through the area. In Ghana, there are similar complaints: lack of consultation; people's crops were destroyed when the company moved in and took over the lands, etc.
By building these tree plantations, the company is also selling carbon credits. These deals allow some of the worst polluters on the planet to purchase carbon credits so they can keep on polluting. It is part of their business model. This form of 'development' thus involves taking away the land and resources that people could have for local food production in countries that will be hardest hit by the climate crisis. The local communities become dependent on food imports. And the profits go mainly to foreign investors that are involved.
DFIs are also investing in private equity funds. This is a growing trend in Africa and elsewhere where you see private equity companies established through offshore structures, operating through tax havens, who charge huge management fees. One particular fund that FinDev is invested in is managed by Phatisa, a company based in Mauritius. They have these fee structures whereby a large portion of whatever profits come out of this end up with the fund managers. They also seek very high returns so the investments that are being made by these development banks through them are seeking high returns in food and agriculture in Africa, meaning they're extracting a lot of the wealth that could be generated from food and agriculture on the continent and taking it out of the countries and the continent. They're also invested in some large, multinational food and agribusiness corporations like the Export Trading Group. It's hard to understand why the Canadian government is providing a subsidized form of finance to a multinational corporation in order for it to expand into Africa in this way.
AM and SS: Turning to the effects of blending on local communities, can you tell us why it's been so difficult for communities that you work with and others to hold these development finance institutions accountable?
GWS: We have been trying to establish whether FinDev is active in Uganda, but we do not know.
It is difficult to get information about who is funding what never mind holding the companies and institutions involved accountable. Our experience is that neither the development finance institutions, nor the companies and private equity firms that they finance, engage with local communities from the word 'go'. Local communities don't decide which projects they should have. These institutions do not seek community consent regarding what projects take place on their land. It is a very violent process. People lose everything from their livelihoods to social well-being because of these investment projects.
In the Ugandan context, the field of investment is marred with a high level of corruption. Information about investment is hidden from communities until organizations like Witness Radio, GRAIN and a few others do background checks to establish where the money is coming from to evict these communities. And, of course, the journey to get a remedy, is not an easy journey. Internal accountability mechanisms, take a lot of time. Resorting to domestic courts is another horrible experience one can talk about. So, yeah, there is a lot that really needs to be done.
DK: Development banks like to portray themselves as being held to a higher level of environmental and social governance standards. Some of them even have grievance mechanisms in place. Our experience is that these do nothing to address the huge power imbalance that exists between the companies they invest in, who are very often closely aligned with local elites, and the marginalized communities where they operate and are taking land.
Take the case of Feronia. It's a Canadian-based company traded on the public stock exchange – now bankrupt – but operating oil palm plantations on over 100,000 hectares of land in the Democratic Republic of the Congo. For years and years, communities issued statements and memorandums, documented human rights abuses, environmental violations and egregious labor violations, thereby exposing many illegalities when it came to the land occupation. And the development banks, who actually had majority control of this corporation for several years, did nothing but parrot the words of the executives who were not even based locally. There was no serious effort to investigate the actual allegations that were being made.
It came to a point where a grievance was filed for a mediation process by 11 of the affected communities, which was accepted by the international complaints mechanism of the German and Dutch development banks (the French development bank is also now part of it). That process has dragged on for three years now. In the midst of that process the development banks exited entirely, handing the company over to a private equity fund. It was just completely unaccountable to anyone. The reports coming out of human rights abuses remain as egregious as ever, but this complaint mechanism now has very little teeth. So even in a best-case scenario where there is a grievance process, there is almost no accountability.
AM and SS: Given what you've told us about DFIs, including FinDev Canada, what would you argue: should these institutions be reformed or just abolished. And if abolished, what would you like to see in their place? What do we need?
DK: Well, our focus is on food and agriculture. Development finance is fundamentally about providing more investment and finance. It's about channeling money, more money. A lot of it going toward the expansion of corporate agribusiness. It's structured in a way that makes it impossible to imagine how that money could go towards funding agroecology, land redistribution, the functioning of smallholder markets and local food systems, farmer seed systems. FinDev is about creating the sort of corporate profit structures and industrial agricultural models of production that have nothing to do with the needs and interests of local communities, which is supposed to be what these funds are set up to do.
Development finance institutions like FinDev are, in a sense, a colonial holdover, and that's why they fund things like plantations. After 300 years of experience with plantations, it's very difficult to imagine how any institution concerned with development could think that that would be an appropriate investment and yet that's what they're committed to and doing. So, in our view, we don't need more of these development banks. They should be abolished. That's not where public money should be going.
If Canada and other countries are interested in supporting different systems that that are able to deal with the climate crisis, that are able to get over some of the systemic and structural issues that are the cause of poverty and that are plaguing local communities, so that their needs are actually met, we need a totally different mechanism. And those mechanisms should be in some way accountable to the people that they are supposed to be serving. At a minimum, such a mechanism requires a governance structure with a very strong voice and representation within the decision-making for the communities that they're supposed to be serving. We are very far from that now.
GWS: I don't know how best we can reverse this. First, we need development finance institutions and banks to accept the mistakes that they've made and then they need to come up with clear, straightforward plans on how they are going to fix these problems.
Second, there must be close supervision and monitoring of where the money has been pumped into, and what it's doing. Institutions and investors must follow due process. Because they seem to claim that they follow environmental protections, human rights protections and many other things, they do not have a clear plan for monitoring where the money goes. Monitoring and enforcement needs to happen from day one.
Third, we need development banks to bring real development. If the majority of local communities continue to lose their land to investors, people will target those international investments with demonstrations and strikes. And therefore, there's no sustainable future for these kinds of investments that operate in countries like Uganda. Doing meaningful, responsible business should be the starting point if they want to protect their investments and also their profits.
AM and SS: A statement that was signed by over 80 civil society organizations issued in October of 2021 in advance of the Finance in Common Conference on Agriculture that was being organized by the public development banks states the following: "we call for the creation of a fully public and accountable funding mechanisms that support people's efforts to build food sovereignty realize the human rights of food, protect and restore ecosystems and address the climate emergency." What does this funding mechanism look like? Can you provide an example?
GWS: It's very difficult right now to determine or define how best this should be done. Right now we are strategizing on how best to make the current financial actors accountable to communities. In Uganda we in communities can't rely on the government. They have disappointed us. But nor can we trust the financiers, because they've taken away our land our livelihoods. It's a mess.
DK: I don't think there's one existing case that would match with the ideal articulated in the statement. But, it is still a vision worth striving for. As Geoffrey notes, most governments do not seem interested.
Instead, governments are involved in the current push towards blended finance. Blended finance is all about ensuring that any state project is ultimately backed by people, so we have the final responsibility for it. But it's our money. The risk is all taken by the government and the people. And the private sector has control and makes the profits.
With blended finance, development finance is making an already atrociously corrupt situation even worse. More money is not going to resolve this problem. So, there is certainly a need for international solidarity. Right now, the context is so toxic and corrupt that the real thing that we need to do as Canadians right now is to make sure that there is no way that any public money in our name goes to make matters worse for people on the ground.
There's a great photo that Witness Radio took in Kiryandongo that captures what the development finance model is accomplishing right now. You see a tractor from the company which has received money from a development bank, after a forceful eviction of the people, plowing up their cassava crop, which is a very sustainable, important local crop. They're destroying it in order to be able to plant corn or maize or soybeans for export.
Whatever shape this new, public, accountable finance mechanism takes, whether a government program, bilateral aid or some kind of small grant fund that is able to support communities, the fund needs to be accountable to the local people, be respectful of their control over their land, resources and territories. We need to build from these principles and demand that our governments create such mechanisms. •
Six community land rights defenders have been set free after spending three years on remand without trial on murder charges.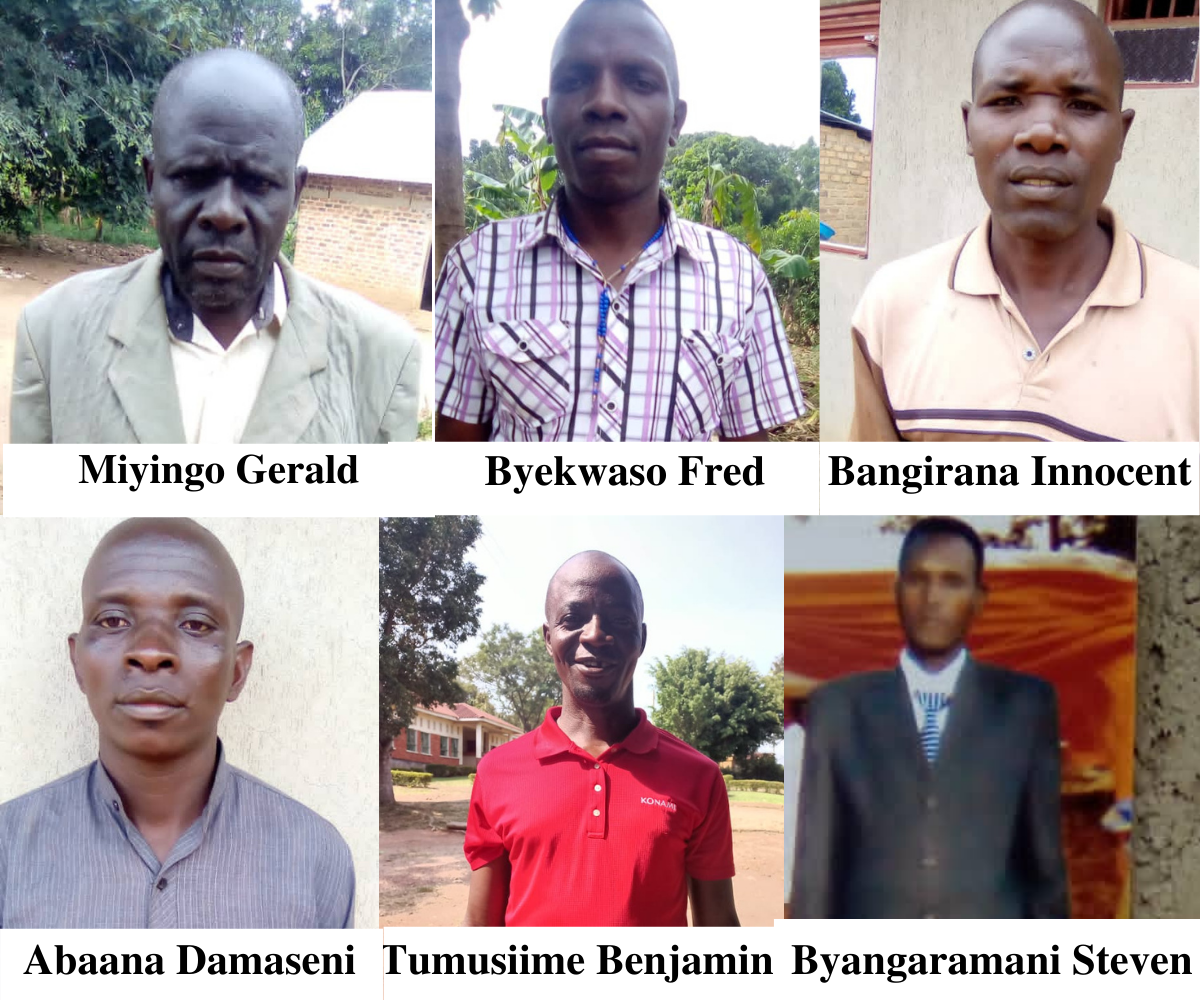 By Witness Radio – Team
The Director of Public Prosecution (DPP) Ms. Jane Francis Abodo has withdrawn murder charges against six land rights defenders who were arrested, charged, and sent to prison in 2019. 
On Friday, the 24th of June, 2022, Mubende Grade one Magistrate Her Worship Atim Harriet Okello signed a release order to free the six defenders who have been on remand without trial.
Tumusiime Benjamin, Bagirana Innocent, Habana Domoro, Miyingo Gerald, Byangaramani Charles, and Byekwaso Fred were arrested in February 2019 by armed policemen attached to Mubende police on orders of one Naava Milly Namutebi. They were accused of empowering the community to resist forced evictions. 
The defenders were fighting to stop forced eviction on land measuring 3.5 square miles covering villages namely; Kirwanyi central, Kirwanyi East, Kirwanyi West, Nakasagazi, Kituule A, Kituule B, Kibalagazi A, Kibalagazi B, Kakkanembe, Bukyambuzi A, Bukyambuzi B, Kisende, Mulanda, Kituule central, Kirwanyi A, and Butayunja in Kirwanyi and Kituule parishes in Butoloogo Sub County in Mubende district.
The current update on the grabbed land indicates that it's still raw land.
The defenders' imprisonment was intended to eliminate them after they were framed for having killed one Mbabazi Samuel who was a casual laborer to a self-claimed landlord Naava Milly Namutebi.  
One of the imprisoned defenders Tumusiime Benjamin narrated that before they were detained on murder charges, Mubende police had earlier arrested and charged them with aggravated robbery, a case that was also land-related, and released them on police bond.
On March, 2nd, 2019 while reporting on bond, they were instead re-arrested taken to Mubende magistrate court to be charged with murder, and remanded to Kaweeri Prison. 
"One day while we were being taken to court for our case mention, a prison officer told us we don't deserve to be free since we are killers, but some of us even did not know the worker they accused us of killing", Tumusiime narrated. 
Tumusiime further narrated that after six months on remand, they were taken back to the same court, which committed them to the High court to be tried, and later, remanded to different prisons which include Muyinaina, Kaweeri, and Kitalya respectively, adding that they had never been brought back to court until their release.
"As soon as we were eliminated (arrested and imprisoned), Naava found ease in grabbing more land because the community was left in cold upon learning about our arrest and imprisonment. She deployed the army and private security guards that have been protecting the grabbed land." Tumusiime added. 
Such tactics of weakening land rights defenders through abusive criminal charges are on the rise in Uganda. Not only in the Mubende district where such abusive charges are used to silence defenders but also in other areas that experience rampant land grabs namely; Kiryandongo, Kayunga, Hoima, Buliisa, Moroto, and other districts in Uganda.
"Take notice that government of Uganda intends to discontinue proceedings against 6 charged with murder" A legal notice seen by Witness Radio – Uganda and signed by the DPP on the 22nd of May 2022 reads in part
Since 2012, Naava with support from a senior officer of Uganda People Defense Forces Major Eric Kigamboha have displaced over 4000 people from their land without a court order and continues to perpetrate violence against families that are still staying on the land.
"We used to sleep in the bush to avoid being attacked at night by armed gangs employed by Naava. People were beaten, arbitrarily arrested, and accused of trumped-up charges. Since then, some have been forced to vacate the land for fear of their lives." Mr. Ssesazi Christopher another defender told Witness Radio – Uganda.
Whereas Benjamin and others were released, their lives remain distorted, their land was grabbed by Naava and they now depend on well-wishers for their survival. "My family separated. I had two wives and 20 children but all separated looking for their means of survival. My children stopped going to school and the girls were married because ideally, they had nothing to feed on or where to go. In addition to that, all 40 acres of my land were grabbed. I remained with only my little house," Benjamin revealed.
35,000 evicted residents in Kiryandongo district face starvation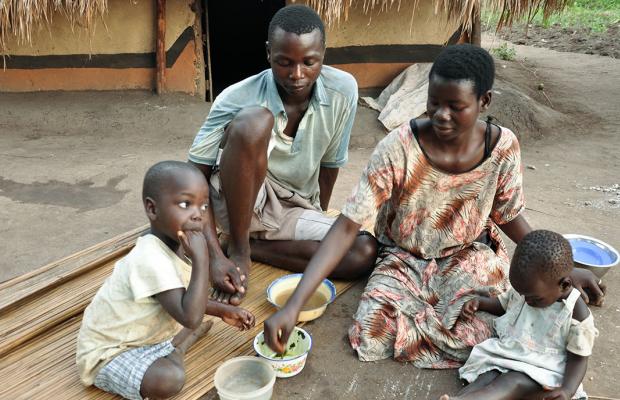 More than 35,000 people who were evicted from their land in Kiryandongo district are on the verge of starvation.
The victims mainly women, children, and the elderly from ten villages were evicted in 2020 from their land measuring approximately 9,300 acres. The residents have been feuding with three companies who are also claiming ownership of the land and are alleged to have fraudulently acquired land titles.
The companies are Kiryandongo Sugar Limited, Agilis Partners Limited, and Great seasons SMC limited. They have set up various investments on the land including sugarcane growing, soya beans, sunflower, maize, and coffee farming respectively.
The residents who had been settling on the land for generations have since dragged the three companies to Masindi High Court for illegal eviction.
Harriet Mbabazi, 60, who has settled on the land since her childhood says that life has not been the same. She says her family now depends on one meal a day and sometimes sleeps on an empty stomach. She wants the government to compel the companies to compensate them for the damages caused.
Joseph Walekula, 50 says the investors have blocked them from planting crops on the land. He adds that access to water, schools, and health services has equally become difficult to access.
Peninah Kansiime, a mother of 7 says women are struggling to fend for their families. She says all her children have been forced to drop out of school since she doesn't have money to pay school fees.
Pascal Bataringaya, 60 says her semi-permanent house was demolished and his crops destroyed during the eviction.
Wilson Tugume, the Kiryandongo sub county LC3 chairperson says the current situation is beyond their control. He has however faulted some district leaders and some members of the district security committee for allegedly conniving with the investors to forcefully grab land and evict people.
Patrick Manyuru, the Muntunda sub county LC3 chairperson wants the government to intervene and save the lives of the people.
Emmanuel Onyango, the Public Relations Officer for Agilis Partners says they genuinely acquired the land and gave people enough time to vacate in vain.
Geoffrey Wokulira Ssebaggala, the Country Director of Witness Radio says it is unfortunate that the people were evicted without being compensated by the companies.
Original Source: Uganda Radio Network(URN) Via The Independent