Tea nursery bed operators reject Shs1 billion from Naads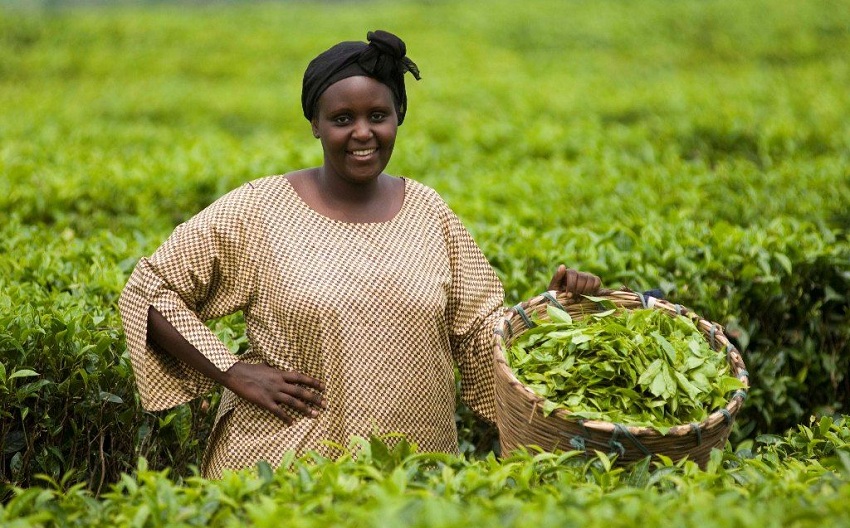 Kabale. Tea nursery bed operators in Kabale District have rejected Shs1 billion that was recently released by National Agriculture and Advisory Services (Naads), arguing that it is too little compared to Shs48 billion they are demanding.
The 711 tea nursery bed operators in South Western region say they are demanding a total of Shs132.4 billion for supplying tea seedlings to farmers in districts of Kabale, Kisoro, Kanungu, Rubanda, Rukiga, Rukungiri, Ntungamo, Isingiro and Mitooma since 2015.
The chairman of Kabale Tea Nursery Bed Operators, Mr Philip Zikampereza, during stakeholders meeting on Tuesday said accepting the money shall act as evidence that Naads has paid the farmers.
"They must have released this amount in panic after seeing a legal notice against them. Anyone that receives it means that he/she will not have any right to demand full payment because the Naads secretariat will use it as evidence in court to show that they paid all the farmers in Kabale District. Let us be patient until court orders full payment of our money," Mr Zikampereza said.
Addressing the meeting, Mr Byaruhanga said they have resorted to court after exhausting all other avenues to get the money.
"We have held several meetings with the Prime Minister Ruhakana Rugunda, State minister for Economic Monitoring, Dr Kasirivu Atwooki, and minister of Agriculture Vincent Ssempija over the issues but nothing has been done," Mr Byaruhanga said.
He said after two weeks of filing the legal notice; they will officially file the case in the commercial court with affidavits from the aggrieved farmers and all the evidence, including the verification reports and documents from their respective districts and Naads offices.
The Kabale District chairperson, Mr Patrick Kaihwa, on Wednesday confirmed the Shs1 billion payment from Naads.
No notice seen. The executive director for Naads, Dr Samuel Mugasi, on Wednesday said he has not seen any legal notice against the entity. He, however, wondered how people without contracts with Naads will succeed in any court process. "We released the payment for verified tea seedlings in Kabale and only genuine tea seedling suppliers shall be paid. Those thieves that supplied no seedlings are hiding in the genuine supplier to defraud government shall be dealt with. Ask those claiming to have issued a legal notice against us for their contracts with Naads," Dr Mugasi said.
But the chairman for South-Western Tea Nursery Bed Operators Association, Mr Frank Byaruhanga, said responses from the President, prime minister and other government officials in regard to tea growing in the region is enough evidence that the farmers had contracts with Naads. "President Museveni's directive through his Principal Private Secretary Molly Kamukama on November 22, 2016, to Naads secretariat, through the permanent secretary ministry of Agriculture, to pay for the tea seedlings supplied is one of the evidence," Mr Byaruhanga said.
–Daily Monitor
Lack of Agronomists worries grape farmers in Mbarara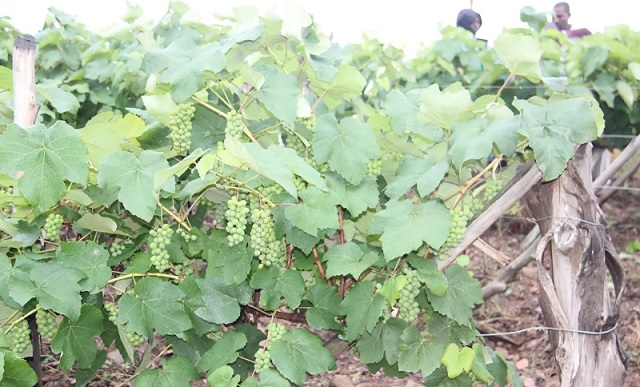 Grape farmers in Mbarara are concerned that they are earning less from the crop due to the absence of an agronomist to offer expertise on the processes for growing and harvesting the crop.
There are more than 200 grape farmers in Ibaare, Nyamatojo and Nyakayojo, all in the South Division of Mbarara City, where more than three hills are fully covered with the crop. They are mainly planting Muscat and Karmen, which thrive well in semi-arid areas.
But the farmers said that they are growing the crop without clear information on the ideal varieties of grapes grown in Uganda, and knowledge of soil management, site preparation, planting, pruning, pest and disease control, fertilizer application as well as harvesting.
By nature of their work, agronomists work with farmers to help them grow the best possible crops, based on their extensive knowledge of chemistry, biology, economics, earth science, ecology, and genetics. They usually conduct experiments to develop the best methods for increasing the quality and production of crops and develop methods for protecting crops from weeds, pests, and harsh climates.
Alex Asiimwe, the Chairperson of Mbarara Grape Farmers Cooperative Limited said that without a specialist in the region, many of them are left to gamble with the crop. Often, he says, they struggle to manage the spread of pests in grape plantations.
James Mugabi, a grape farmer said he once lost more than 25 tons of grapes to fungus, which he didn't know and failed to get the best drug. He narrates that once the crop has been attacked by either a pest or disease, the entire plantation is destroyed.
Allan Namanya, a grapes farmer from Katojo said the absence of an agronomist is costing them a lot since grapes are considered the most lucrative crop at the moment. He says that a kilogram of grapes costs between 2,500 and 3,000 Shillings and a bottle of wine costs 20,000, yet it can even cost much higher than this if they are advised on the right farming practices.
Mbarara city Agricultural Officer, Vincent Mugabi, said that the department also has a shortage of personnel knowledgeable about the relatively new crop for the area. He wants the government to consider taking them for training to acquire knowledge.
Grapes are harvested twice a year, in April/May and November/December seasons. They were introduced in Mbarara at Nyamitanga hill the Catholic seat by missionaries in the 1960s.
Original Source: URA via The Independent
Farmers in Napak want security forces deployed in gardens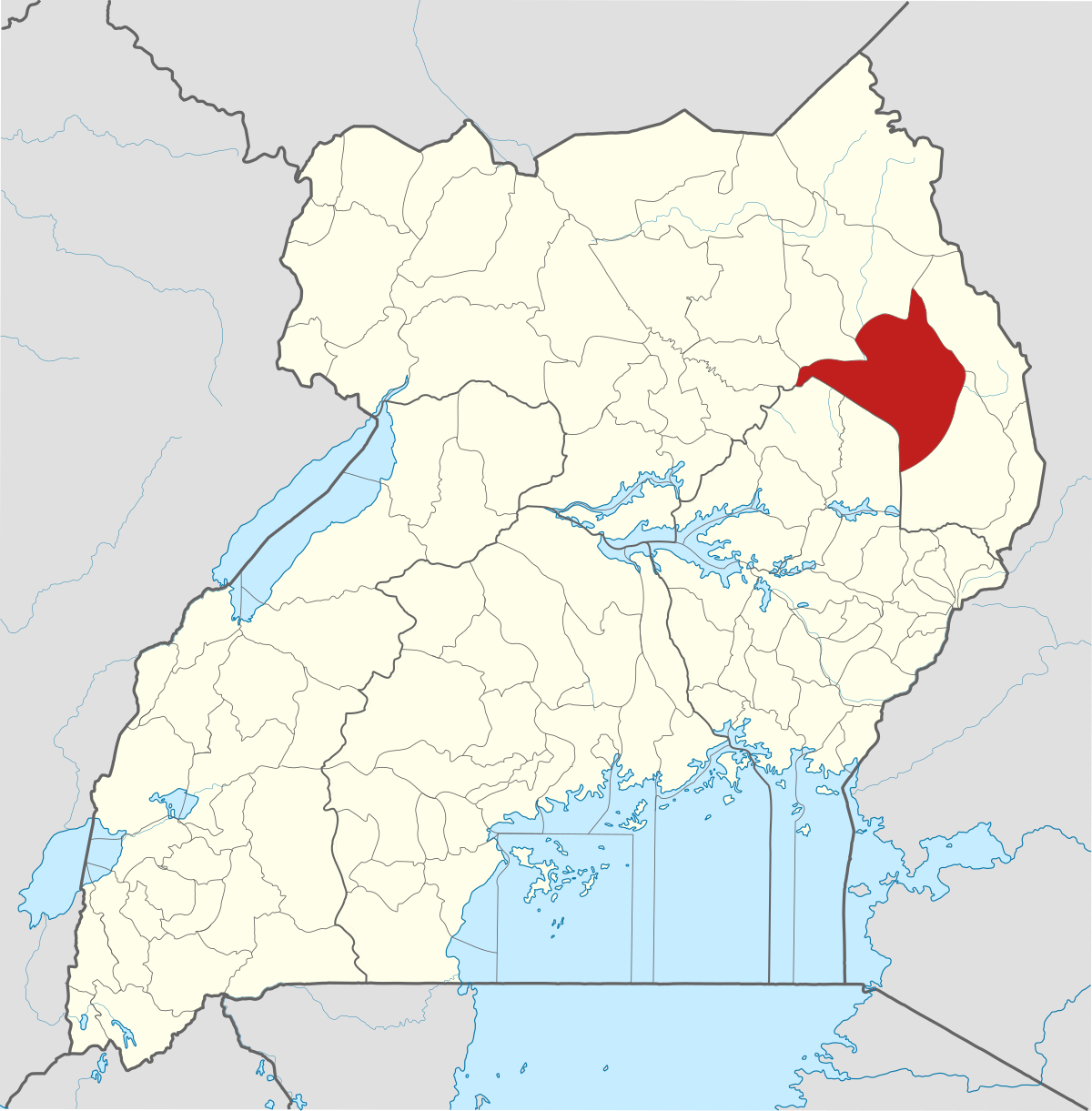 A section of farmers in Napak District is demanding for the deployment of security personnel in gardens to prevent attacks by suspected Karamojong warriors.
This follows a message that was sent to one of the phones belonging to the community member in Nabwal sub county threatening people to stop cultivation or else their cattle will be stolen. Suspected warriors have also been dropping leaflets in the villages warning farmers of possible attacks in case they risk going to cultivate in their gardens.
Robert Koryang, a resident of Lotome trading center, says that they are worried of going to their farm gardens which are far away from their home because of threats from the cattle raiders.
Koryang said the warriors are still hunting for cattle and they see the farming season as an opportunity to target farmers who use oxen for ploughing.
He observed that the persistent insecurity in the region frustrated their efforts to cultivate last year leading to a hunger crisis.
Judith Anyakun, another farmer recalls that early last year a suspected raider chased them out of their farms before making off with four oxen that were used for ploughing.
She suggested that the security forces should be deployed in their settlements nearer to the fields so that they are able to respond to any attack that may occur during farm activities.
John Paul Kodet, the LCV Chairperson for Napak, says that they are taking the threats seriously because the warriors have been issuing warnings to the communities before attacking.
Kodet said they have distributed seeds to the farmers but he is skeptical if communities shall be able to cultivate due to threats from suspected warriors.
He noted that some villages in the sub-counties of Lopei, Lokopo, and Lotome are very distant from the military installations and this puts them at high risk of being attacked.
Kodet appealed to the government to tighten security in the targeted areas such that people will be able to cultivate without fear.
Denis Okori, the Napak Resident District Commissioner said that the security forces already have the intelligence about the planned attacks and measures have been put in place to protect the communities.
Okori said they have designed strategic plans on how the deployment will be conducted and therefore farmers should not get worried because the government is trying everything possible to ensure there is peace.
He also confirmed receipt of the phone used for sending threats and it has been taken to the Internal Security Organization for tracking.
Okori urged the communities not to worry but instead clear the gardens for farming in order to fight hunger in the families as security does its part to protect them.
Last year, the residents of Napak district suspended the use of oxen for ploughing over fears of being attacked by suspected warriors. The cattle were only kept from the confined kraals and only released during the day for grazing, and returned in the evening when the army took responsibility for keeping them.
Original Source: URN via The Independent
Mbarara struggling to contain Rift Valley Fever, no livestock quarantine yet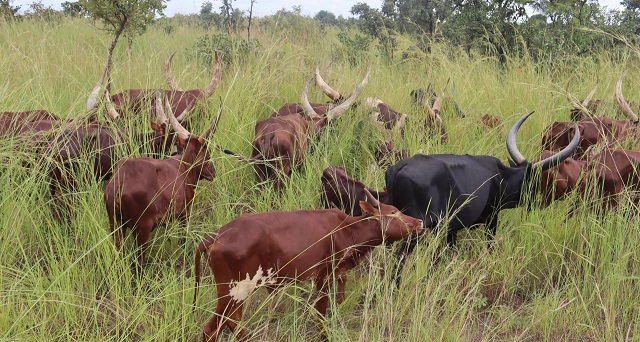 The government is reluctant at imposing the livestock quarantine on Mbarara despite registering five confirmed cases of death among humans resulting from Rift Valley Fever, the Resident District Commissioner, Emmy Turyabagyenyi Kateera has revealed.
According to Kateera , when they informed the Ministry of Agriculture, Animal Industry and Fisheries about the outbreak, they deployed a team on the ground to manage the situation. Mbarara District Veterinary Officer, Andrew Bakashaba, says that registered fifty cows infected by Rift Valley Fever in Rwanyamahembe Sub County on different farms.
He, however, says that they are currently managing the situation through sensitization. Bakashaba has warned residents against eating meat from animals that have died on their own, noting that Rift Valley Fever is only transmitted from animals to humans through infected meat.
He has also asked people to always watch out for meat that has a veterinary medical stamp as proof that it's been tested and found to be clean. Turyabagyenyi said that they have directed extension workers to hold engagement and sensitization meetings with farmers and livestock traders on how to do self-preservation on their farms and the movement of animals.
He said they asked the Ministry of Agriculture to hold on imposing a quarantine as they monitor the situation on the ground noting that if the situation goes out of hand they would be left without any choice but to announce the quarantine.
He says they have deployed veterinary doctors at all known slaughter slabs and asked them to double-check the meat before and after it is delivered to butchers.  Dr. Richard Atuhairwe, the in-charge of Bwizibwera Health Centre IV, says that the disease was detected among 30 people, and results from Uganda Virus Research Institute returned positive.  He says that five of the thirty have since died.
Rift Valley Fever is an acute viral hemorrhagic fever that is most commonly seen in domesticated animals such as cattle, sheep, and goats and can also cause illness in people. It is caused by the Rift Valley Virus. Meanwhile, a Quarantine has been imposed on Byembogo Village in Nyabisirira Town Council after a case of foot and mouth disease was confirmed on one farm.
Turyabagyenyi says a farm belonging to one Mr. Mungonya with over 1500 cattle had been stopped from sending out cattle and animal products like milk from the farm. He says that they have also temporarily closed the Kyeshema livestock market that is shared between Kiruhura and Mbarara districts noting that Kiruhura had last week closed its side.
He says they are now moving to vaccinate all animals in the village as they monitor the situation.
Original Source: URN via  The independent