Solar Powered Irrigation to combat change in Karamoja Region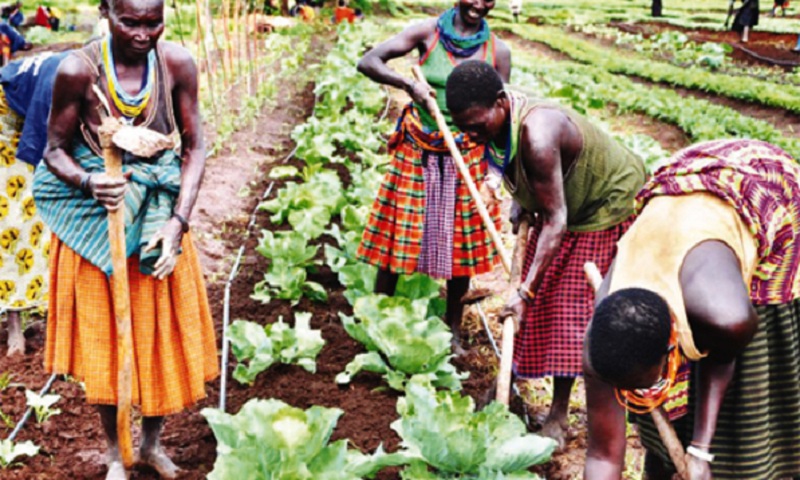 Karamajong embrace vegetable growing
By witnessradio.org Team
Karamoja Region is stepping up efforts to combat climate change challenge through adopting solar powered drip irrigation system to grow food for home consumption in achieving the main goal of zero hunger by 2030 as Uganda commemorates World Food Day in Nabilakut District.
As the world marks World Food Day under the theme, "A zero Hunger World by 2030 is possible" over 9,000 households are expected to benefit directly from this solar powered irrigation system so that Karamoja region is capable of producing enough food not only for the people of the region but also other parts of the country. Lokut Timothy, farmer group leader, growing vegetables from Napak district using drip irrigation system says the program will help them have more food.
Vincent Bamulangaki Sempijja, Minister of Agriculture, Animal Industry and Fisheries, who represented president Museveni says that there is assurance that 2030 target to zero hunger is far because farmers have now adopted climate change farming systems because the government is setting up irrigation dams across Karamoja region.
With a population of 54,000 people across Karamoja region, Dr. Emmanuel Zziwa, climate Change Expert at Food and Agriculture Organization of the United Nations (FAO), told Witness radio that drip irrigation system is expensive, however farmers in groups stand at an advantage to have this system other than individual farmers.
John Tebakol, a green vegetable farmer in Napak district expressed fear over pests and diseases attacking their crops.
With big investments to combat climate change, Karamoja will be able to feed herself and other parts of the country.
Persistent drought worries Turkana, Karimojong pastoralists.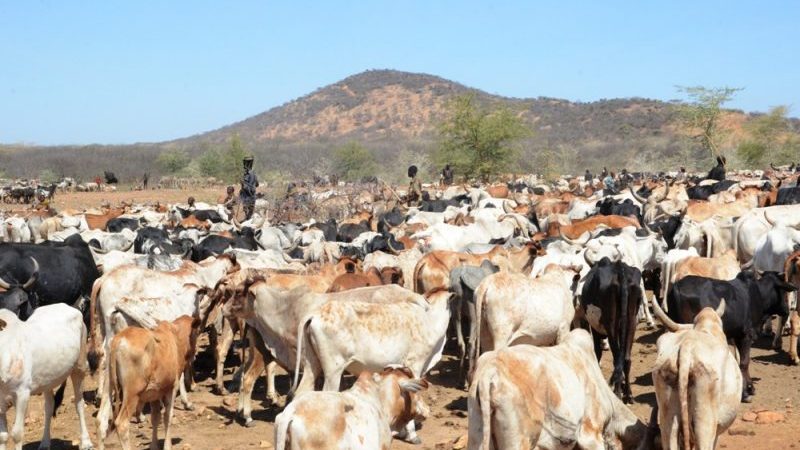 Moroto, Uganda , The persistent drought in the Karamoja region has created a lot of worries among the pastoralists.
The region has for last four months been hit by a dry spell that has dried up several water sources and grass that the pastoralists have been grazing their animals.
John Bosco Apaloris one of the pastoralists in Nakapelimoru Sub County in Kotido district says that the current drought was posing risk to the health of the animals.
He describes the current drought in the region as unfortunate adding that several animals that had grown fat are now growing malnourished due to lack of pasture and water.
According to Apaloris most of the rivers which used to help them water their animals have also all dried up forcing the pastoralists to graze and water their animals in Kobebe dam which could also dry up.
Our cattle were very healthy when pasture and water were there but since the drought started the health of our livestock is threatening due to lack of enough water and pasture," he said.
John Dengel another pastoralist in Moroto appealed to the government to embark on constructing valley dams that can keep high levels of water even during the dry spell.
"We thank the government for constructing some of the valley dams but most of these valley dams are shallow they dry up very first because they don't store adequate water that can push the all drought season," he said.
Francis Kiyonga the LCV Chairperson of Amudat district said the current drought might again cause conflicts among the pastoralists with the neighbouring districts.
"As leaders, we are not sure how to save the livestock because the pastoralists of Amudat, Nakapiripirit and part of Napak always cross with their livestock to the wetland areas of Lokilotor and Bunamutye in the border between Kween and Bunamutye districts but all these wet areas have been converted Chinese investor into rice Scheme," he said.
Joseph Lomonyang the LCV Chairperson Napak said the current drought is worse compared to the dry spells that Karamoja has experienced in the past.
Ambrose Lotukei the LCV Chairperson of Kotido said the government needs to embark on constructing a multipurpose dam that can help to keep water for animals in Karamoja.
********
URN
Smallholder Farmers Can Now Access Agricultural Credit Facility Without Collateral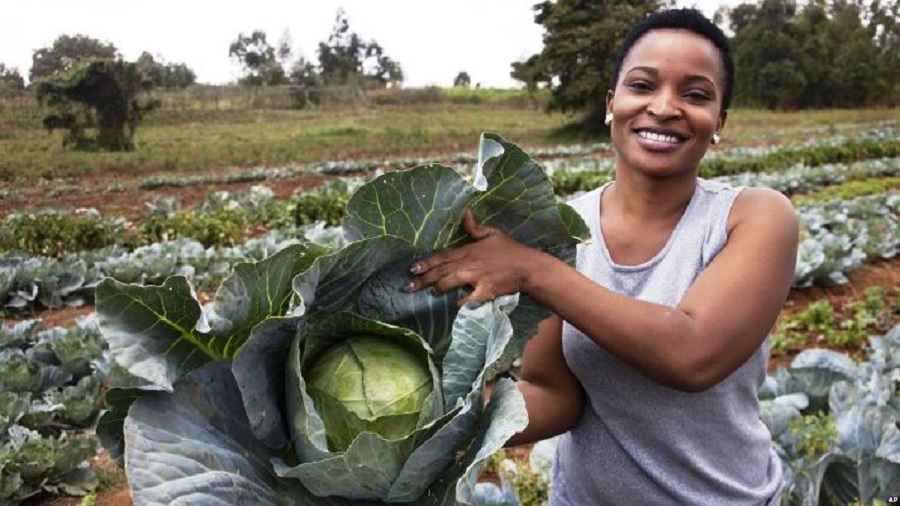 The Agricultural Credit Facility (ACF) has devised a path-breaking innovation of block allocation to enable farmers access loans based on alternative collateral such as chattel mortgages, cash flow based financing, and character-based loans, among others, Dr. Michael Atingi-Ego, Deputy Governor, Bank of Uganda, has revealed.
"This innovation is unlocking access to credit in areas with communal land tenure; and most especially, for micro and smallholder farmers who are otherwise excluded for lack of collateral to secure credit.
"By September 2020, the ACF had advanced UGX 2.8 billion to 187 small and micro borrowers with non-traditional collateral under block allocation," he said.
The ACF is administered by the Bank of Uganda on behalf of the Government of Uganda.
The Deputy Governor said that through this innovation, the ACF working with the participating institutions, has extended loans of up to UGX 20 million to small-scale farmers.
He further said that block allocations support financial inclusion and advance equity in economic activity by serving women and youths with limited property rights.
Dr. Atingi-Ego made the remarks just before he a launched the 2020 Agricultural Finance Yearbook at Imperial Royal Hotel, Kampala on Tuesday.
The Agricultural Finance Yearbook  has produced by the Economic Policy Research Centre (EPRC) since 2014/15.
The yearbook contains several agri-financing models for various commodities such as rice, dairy, coffee, among others. The models have some standard features:aggregation of producers for economies of scale, functional linkages between value chain actors (input distributors, extension agents, agri-markets information providers, producers, storage units, marketing agents, processors, financial service providers, wherein some players are 'lead agents' in the segments where value chains are weak.
The Ugandan economy is still heavily reliant on agriculture, with 69 percent of households dependent on subsistence farming and nearly 75 percent of all households.
Atingi-Ego  revealed that the share of value-added by the agriculture sector in the economy stands at about 25 percent, presently.
"Boldly facing these facts, it is clear that whenever the BoU announces the Central Bank Rate (CBR), the intended policy signal may not penetrate through to the majority of the population. It is, also, quite evident that the route for the CBR signals to reach the people will be unblocked through agricultural finance," Atingi-Ego said.
He added: "Fortunately, by seeking to close the information gap between agriculture and finance, these yearbooks bring much-needed illumination to the recesses of information asymmetry, thereby improving risk analysis and credit scoring of agricultural credit."
Uganda's coffee exports on the rise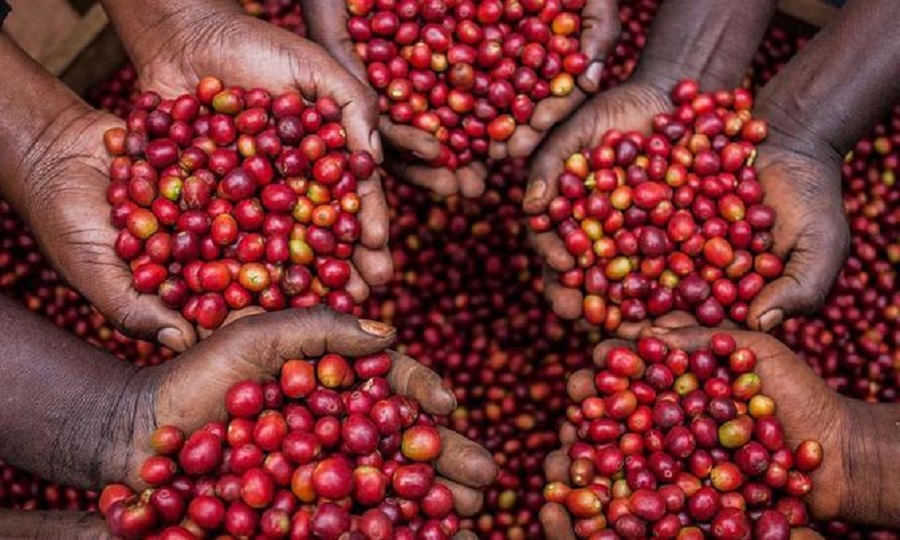 The Uganda Coffee Development Authority (UCDA) says that the country's coffee exports are increasing, showing a gradual rise in the last two years.
"Coffee exports for Sep 2019 to Oct 2020 totalled to 5,409,054 bags worth $513.99m compared to 4,465,534 bags worth $435.81m the previous year," UCDA noted in a tweet on Wednesday.
"This is a 20% and 18% increase in quantity and value. Performance attributed to increase in production, fruitation of new coffee trees and good weather," the authority added.
In the last one year (since June 2019), the highest earnings from coffee exports of $48.2m were registered in January 2020 followed by the August 2019 earnings of $46.3m.
More so, Uganda's coffee was ranked third best in the world by cup tasters who graded 1,229 coffees from around the world.
According to the Research Gate, studies show that Uganda is one of the largest producing and exporting countries of coffee products in the world.
Coffee production has heavily contributed to both domestic and foreign earnings in the country.
Moreover, coffee also serves as a primary source of labour, especially for the rural smallholder farmers.
Original Post: New Vision