Roundup on Repression: On the continuing IPHRD attacks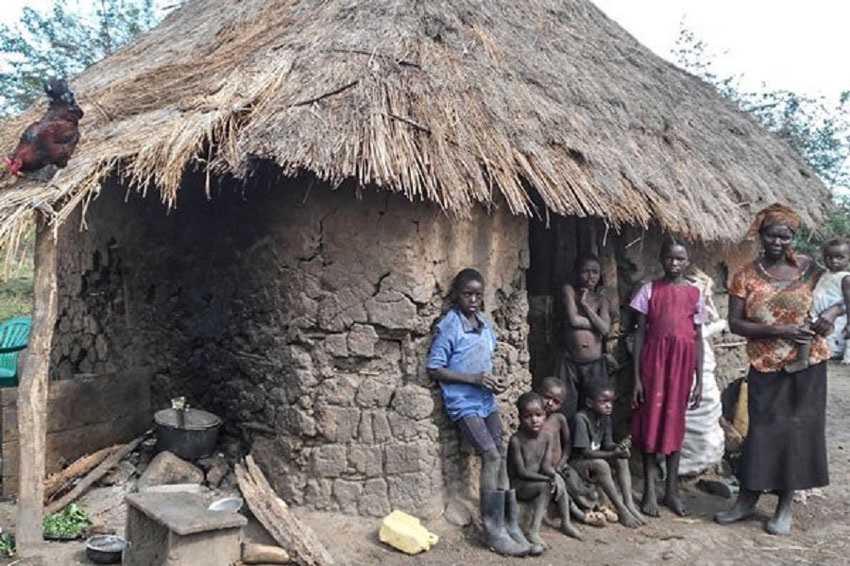 Our challenges against the vicious attacks on Indigenous People's Human Rights Defenders (IPHRDs) endure.
Indigenous Lumad sanctuaries attacked by state-sponsored tribal paramilitaries, Wet'suwet'en land defenders arrested for defending their territories, and the list of Indigenous leaders, activists and defenders victimized by criminal violence and repression grows.
From targeted harassment to cold-blooded killings, the reported attacks point to Indigenous communities and non-indigenous supporters' defense of rights.
Most of the cases, if not all, remain unsolved until now. Impunity seems to benefit giant private corporations, powerful State agents, military, paramilitary and vigilante forces. In silencing all resistance to big corporate foreign and local developments and State-sponsored projects on Indigenous lands, violence through criminalization, harassment and barbaric assault become the norm.
IPMSDL continues to call on all indigenous communities and non-indigenous defenders to contribute their voice to amplify our call: Stop the attacks!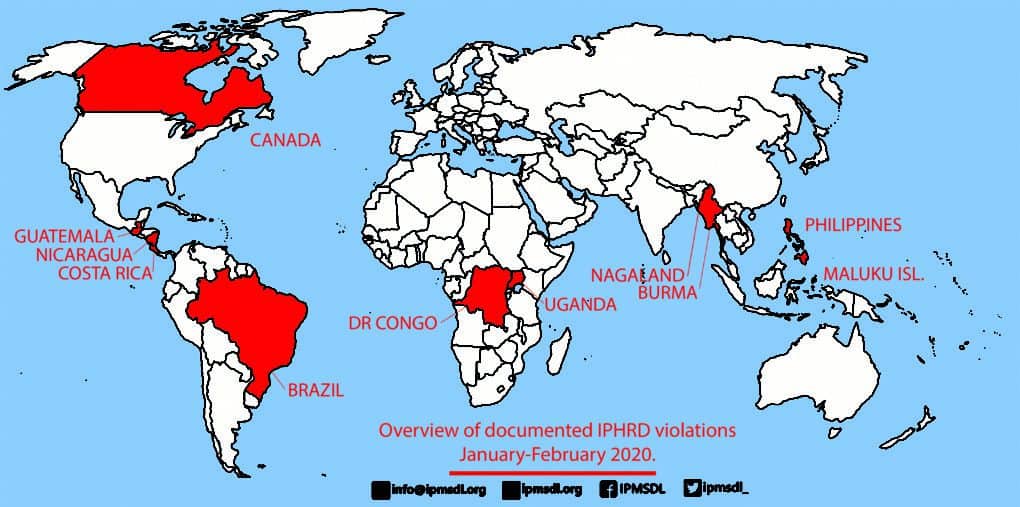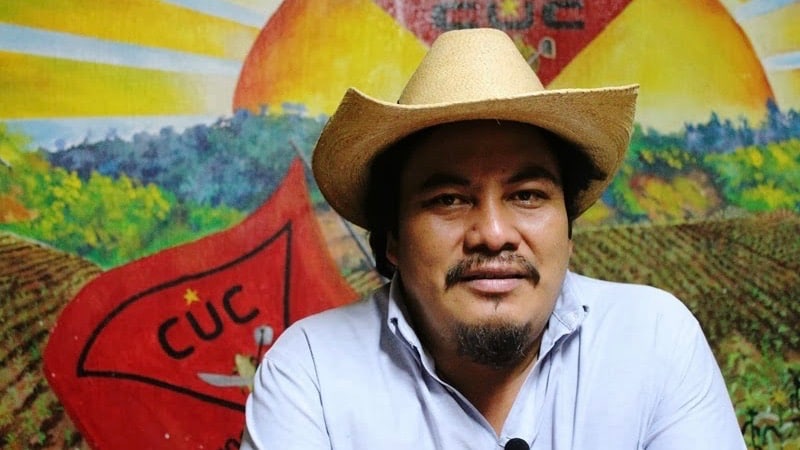 Guatemala
Persecution of Daniel Pascual Hernandez
Coordinator-General, Comité de Unidad Campesina (CUC)
This January 14, Maya K'iche leader Daniel Pascual Hernandez of Committee for Peasant Unity (CUC) goes to court to face defamation, slander and injury charges filed by a businessman, right-wing columnist and founder of "Foundation against Terrorism," Ricardo Méndez Ruiz. Daniel Pascual received death threats and survived assassination plans in 2013 while defending the land of indigenous peasants from a cement manufacturing plant by company in San Juan Sacatepequez .
Daniel Pascual has criticized the "Foundation against Terrorism" for spreading misinformation about CUC and other leaders. The case was suspended in 2016 and currently resurfacing amid questions of irregularities, and the prevalent atmosphere of criminal persecution, assassination, and incarceration of indigenous leaders and human rights defenders in Guatemala.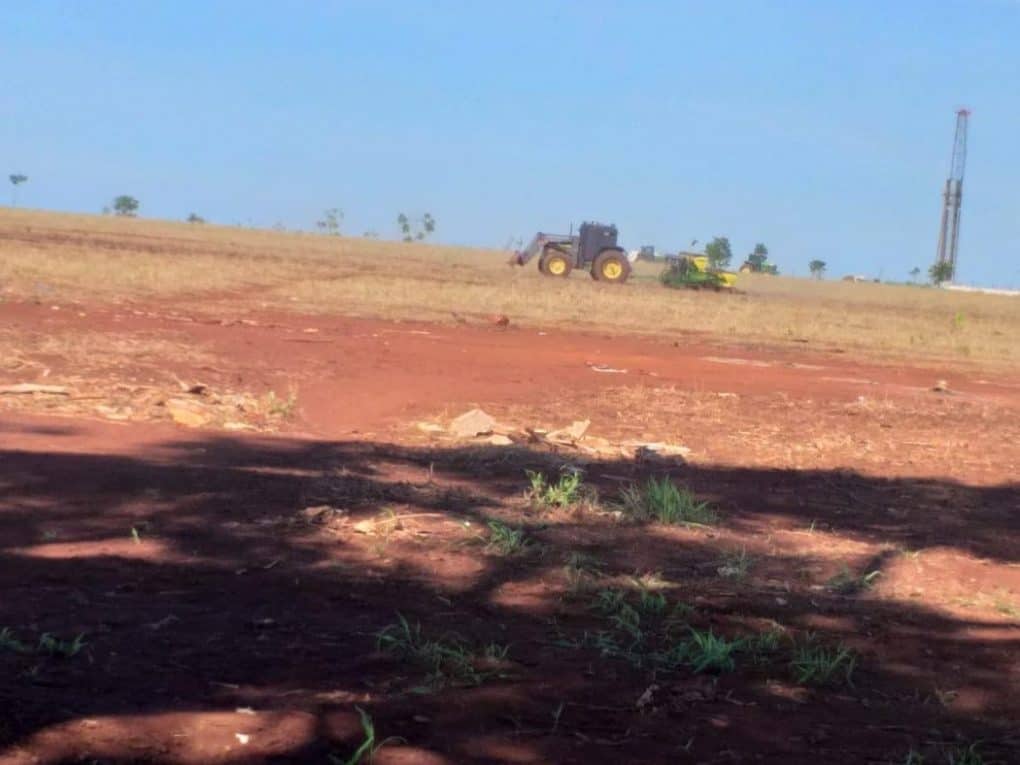 Brazil
Assault and forced eviction of Guarani Kaiowá 
Dourados Indigenous Reserve in Mato Grosso do Sul
Morning of January 16, houses of indigenous Guarani Kaiowa in Dourados Indigenous Reserve in Mato Grosso do Sul were crushed by a tractor used in planting soybeans. The houses and belongings of the residents were even set ablaze by the perpetrators after demolition. When indigenous Guarani Kaiowa tried to stop the tractors, the police came and retaliated with gunshots. The shooting resulted in one resident losing his sight and another one paralyzed.
The Dourados Indigenous Reserve is targeted by a private soy plantation company. Last January 2 to 3, Guarani Kaiowa families were assaulted by the private security guards of the company resulting in injuries of multiple residents, and a 12-year-old boy who lost three fingers after handling a dropped grenade. Given the escalating violence, the public defender's and human rights group requested police intervention but to no avail.
Philippines
Killing of IP advocate Jay-ar Mercado
Volunteer, Bigkis at Lakas ng mga Katutubo sa Timog Katagalugan (BALATIK)
Last January 25, Jay-ar Mercado was in Bulalacao, Oriental Mindoro in an indigenous Mangyan community when he was arrested and murdered by suspected state agents of 4th Infantry Battalion ng Armed Forces of the Philippines. For days, his family searched for his body going through the delaying tactics of the military and government units, and only recovered it on February 5. Mercado's death follows the Duterte government's crackdown on indigenous and human rights defenders including those who work against development aggression and militarization of indigenous communities.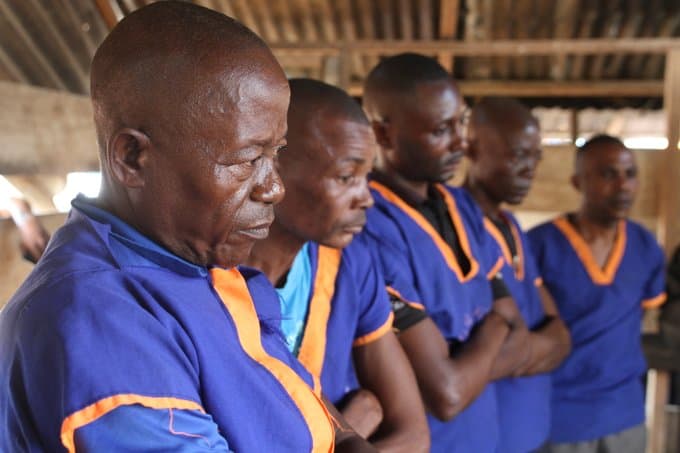 DR Congo
Illegal incarceration of five villagers
Tshopo province, DR Congo
For five long months, five villagers of Tshopo province were put behind bars without any formal charges in relation to their defense of land against Canadian palm oil company Feronia Inc. Among those arrested was the village chief of Yalifombo. Only last January 28 were the five villagers learned of their cases — damages to Feronia's property and physical injury. The villagers' arrest last September 2019 was prompted when they confronted Feronia for dumping toxic wastes, causing death and serious illnesses. Much earlier, villagers and rights group forwarded their complaints to DEG (German development bank) citing human and labor rights violations of Feronia, including the complicity of British, American and European development aid agencies supporting the company.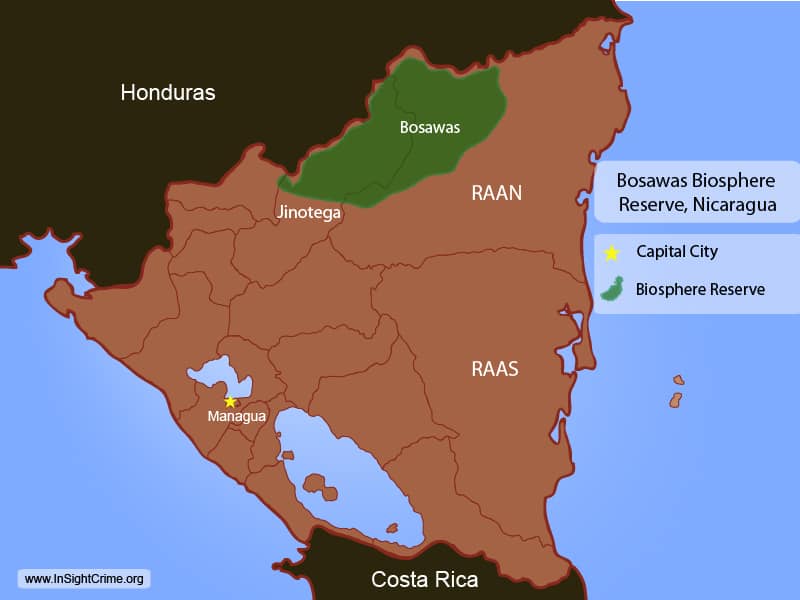 Nicaragua
Killings of Mayangna Indigenous
Indigenous Alal community, Bosawás Biosphere Reserve
Six indigenous Mayangna leaders were killed in Alal community located inside the Bosawás, Nicaragua, last January 29. The killings came after the series of attacks against indigenous communities linked to land grabbing. Two others were injured, 10 were kidnapped and 16 houses were set on fire forcing the community to evacuate. The attack was carried out by at least 80 armed men alleged to be working for illegal loggers and big cattle farmers.
Bosawás, Central America's largest and protected rainforest, is under siege with the influx of non-indigenous settlers hired by ranchers. Thousands of hectares have been illegally cleared for timber logging and gold mining while the Nicaraguan government remains slow in addressing environmental plunder and previous cases of killings, kidnapping and assault against indigenous rights.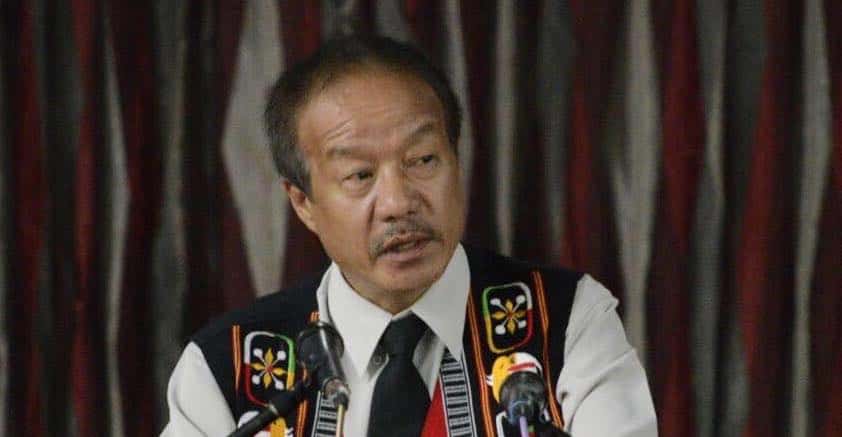 Nagaland
Travel blockade on Neingulo Krome
General-Secretary, Naga People's Movement for Human Rights (NPMHR)
On February 5, while boarding a flight to Bangkok, rights activist and general secretary of the Naga People's Movement for Human Rights (NPMHR) was prevented by the Indian Central government from traveling without any explanation. Krome is a known national and international activist speaking for the Naga movement for self-determination and human rights.
Peoples' movement in Naga, civil society groups, indigenous and human rights groups continue to assert their self-determination and territory for years. With the Peace Talks between India's Central government and the liberation movements of Naga, repression on social movements, resource plunder and economic exploitation, political and military domination have strongly affected communities and development of peace negotiations.
Costa Rica
Shooting of Costa Rican IP Defenders
Indigenous Bribri and Brörán in Térraba
Indigenous Bribri Mainor Ortiz Delgado was shot in the leg on February 9 while tilling his land in the Térraba, Salitre indigenous territory southeast of Costa Rica. Two weeks later, Yehry Helmut Rivera, from the Brörán community, was shot late at night by a group of angry mobs on February 24. Mainor Ortiz, a member of Rio Azul community, and Rivera, actively works in protecting indigenous lands facing threats of occupation from non-indigenous trespassers. Mainor Ortiz has been a constant target of harassment, death threats, and frustrated murder in 2013, 2016, 2017, 2018 and 2019. Similarly, Rivera experienced brutal beating in 2013 from illegal loggers.
The attack on Mainor Ortiz and the murder of Rivera seems to be a repeat of Bribri leader Sergio Rojas' assasination. In Costa Rica, the laws governing the recognition of the land and rights of Indigenous Peoples, and the search for justice for indigenous leaders killed, remain unsolved.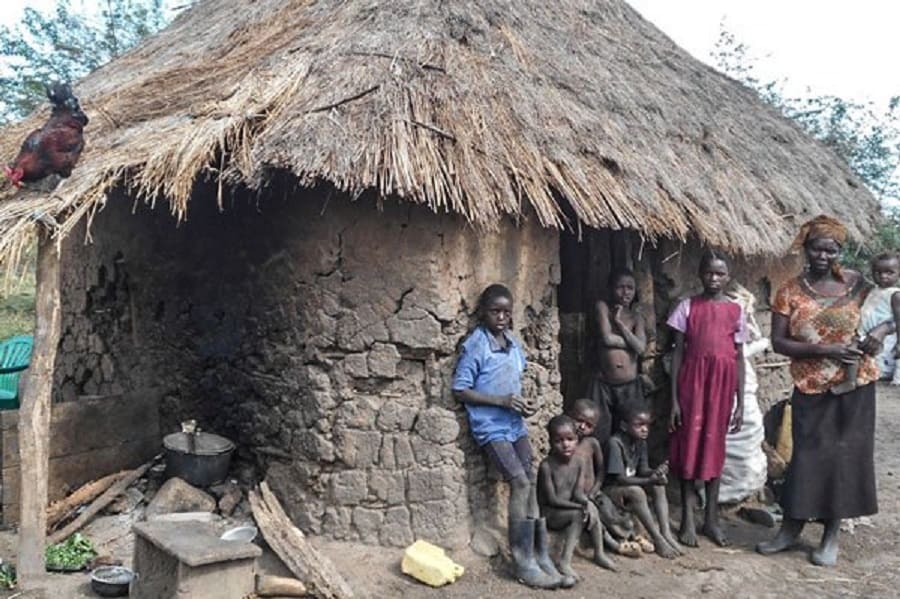 Uganda
Forced eviction on 35,000 Kiryandongo natives
Kiryandongo District, Uganda
Around 35,000 Kiryandongo natives occupying more than 9,000 acres of land were evicted in the first week of February to pave way for large scale farming. Primary schools, churches and health centers were demolished following the large-scale plantation's expansion. Agribusiness companies, including US-based Agilis Partners and its company Joseph Initiatives, are supported by the Uganda government's claim that the native's territory was an "empty space and unoccupied public land" open for private businesses.
But the natives assert customary ownership. Since 2018, reports said that companies started evicting residents without consultation, proper compensation and reported police harassment.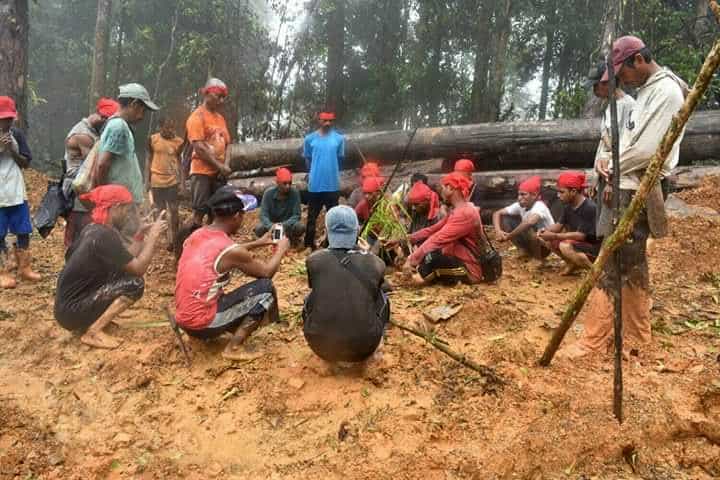 Indonesia
Arrest of Maluku indigenous
Sabuai village, Siwalat district, Eastern Seram
Twenty-six Maluku indigenous peoples from Sabuai village were arrested last February 24 after staging a protest to block a logging company operating in their customary area. Four of them were released while 22 remain incarcerated. During the blockade, Maluku indigenous protesters chained the heavy transport equipment but the police immediately arrested them. Mount Ahwale forest area in East Seram is rich in high-value wood. But this mountain is also the site of historical and legacies of residents' ancestors. Under the customary laws of Sabuai indigenous community, the logging activity is illegal, yet the forestry agency insists that the land is open for business and development.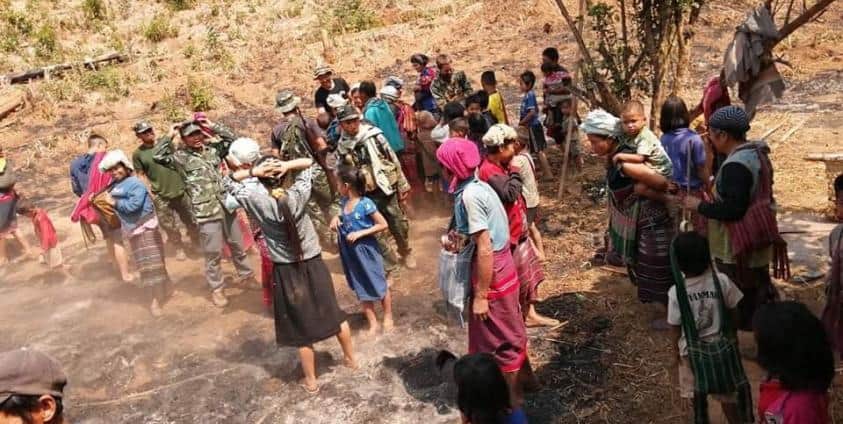 Kawthoolei
Burma Army attacks displacing 300 Karen Families
Mutraw District, Kawthoolei State in Burma
Fighting between Karen soldiers and Burma Army forced the displacement of 300 villagers this February. According to Karen National Union (KNU) Mutraw District, around 2,000 more villagers are on the brink of running to escape the fighting. The firing of artillery shells in Taku Der village, which started early February, is ignited by the Burma Army to forward the Burma government's road construction projects.
A total of 2,137 people from 253 households, including 417 children under five are at severe risk from the shelling and fighting. The KNU and Burma central government has signed a Nationwide Ceasefire Agreement, which the Burma Army violates, according to KNU.
Reference:
Beverly Longid, Global Coordinator
info@gmail.com
In memory of land and investment women victims in Uganda on the International Women's Day 2021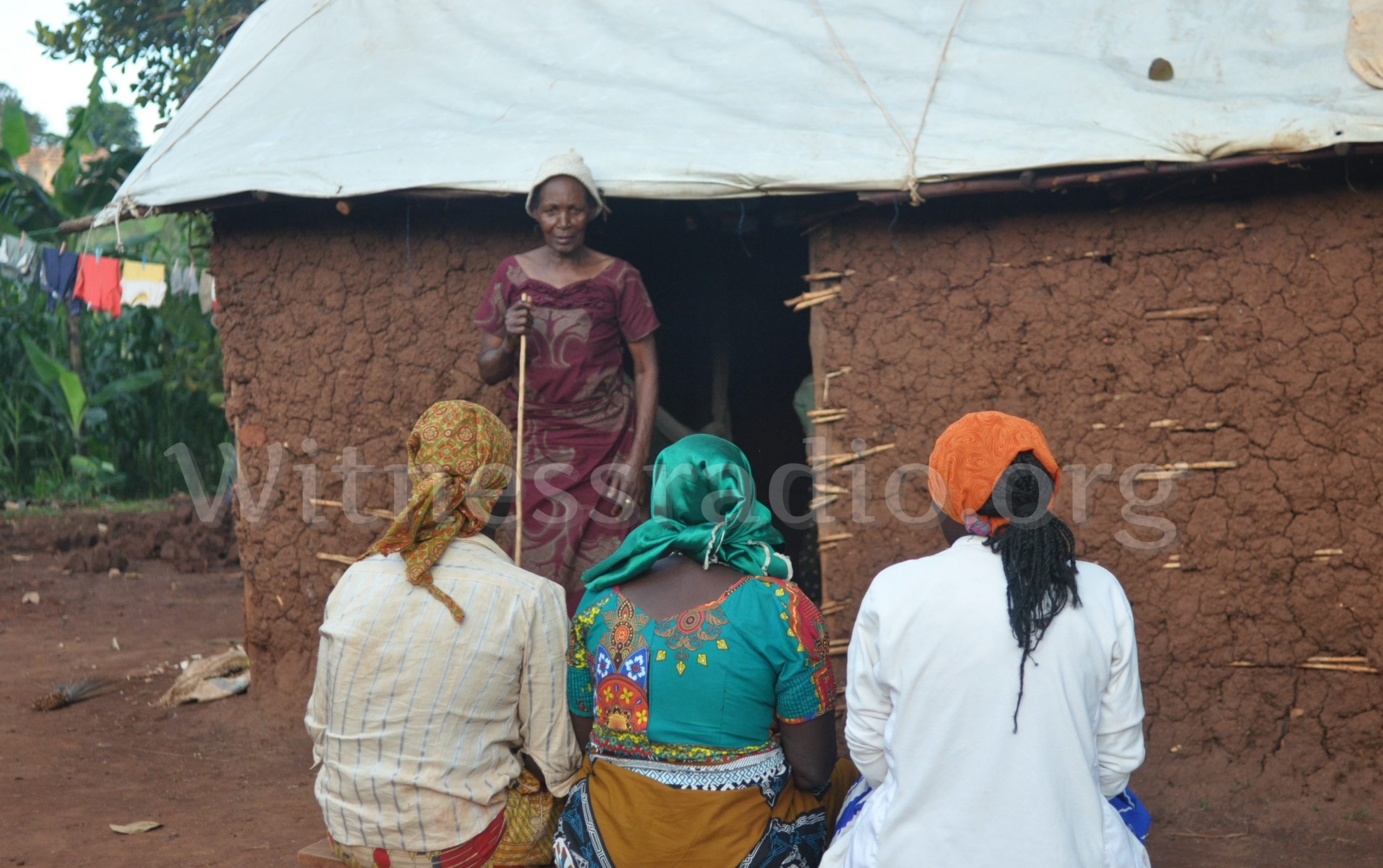 Good dreams shattered as forced land evictions breed child marriages in Hoima districts…
By witnessradio.org Team
Atimago Prisca, at the age of 11 years, was among the many children that lost their dreams of a good life when her families and the entire Rwemutonga village were invaded by anti-riot police and other security agencies and got evicted on orders of a rich man.
The evictor was Joshua Tibagwa who grabbed land to be used by an American company, McAlester Energy Resources, from Texas as a petroleum wastewater facility.
Uganda discovered commercially viable oil deposits in the Albertine Graben region in 2006. Uganda has approximately 6.5 billion barrels of oil reserves, with at least 1.4 billion estimated to be economically recoverable. In addition to producing and exporting crude oil, Uganda plans to build a refinery to produce petroleum products for the domestic and EAC markets. However, many citizens continue to ask whether oil discovery is a curse or a blessing…?
The 1000 villagers on a fateful day woke up to screaming, a hail of live bullets and teargas followed by the setting of fire onto people's homes and looting of properties. Families fled to the nearby bush because armed personnel was threatening to kill whoever would resist vacating the land.
"Before we heard one of our neighbors screaming out loud that, please forgive me, do not burn my house, now where do you want me to go, please have mercy. At first, we thought that they were being attacked by thieves. Shortly, in less than 10 minutes, a group of more than 10 armed policemen to our home and asked us what we were still waiting for, my mum replied to them that this is our land. They ordered us to immediately leave. Our father too tried to resist but one of the armed men told him that he would be killed if we don't leave our home" Said Atimago.
Atimago, now a single mother of one at the age of 17 years, dropped out of school on a day of forceful eviction since her parents were rendered financially weak to meet the basic needs of 10 children.
Atimago who wanted to become a midwife narrated that after surviving a deadly land eviction, a well-wisher identified as Atien Oketch offered a 40×40 piece of land where they camped as a community and built some temporary structures and life became very hard.
"You imagine a family of 10 to sleep in that small structure, it was terrible that we could not manage the situation, some of us decided to get married. "At the age of 13, I decided to go for marriage since we had nowhere to sleep, nothing to eat, and no privacy, and I hoped that marriage would give me peace but that did not come" added Atimago.
She further explained that her marriage did not last long since his husband was not caring.
"After getting pregnant he told me to leave that he had nothing to do with me. He used to beat me which forced me to leave our home to a friend's. Up to this time, he does not offer any help which forced me to stay with my parents," she added.
Atimago's story is not different from over 40 young girls in Rwamutonga who lost their education because of evictions in 2014 and they have since married been off.
"We were not even served with eviction notices, we didn't know that we were going to be evicted, and police just came with four trucks full of police officers. They started firing bullets in the air and tear gas. Police together with the deputy RDC [Ambrose Mwesigye] burnt down houses, destroyed our properties, and even looted some," some residents claimed.
 In an interview with Nelson Atich, Bugambe sub-county Councilor and representative of the evictees, he said the eviction was an advantage to the Boda Boda men who opted to marry these girls since many did not have wives.
"Of the over 1000 people, 700 were children and 60% were girls who could not tolerate this situation. For three years we were staying in a camp which is a deadly scenario for the girl child. What is annoying is that most of them after being used or impregnated were dumped," he said.
However, after the eviction, the victim community ran to court and in 2015, Masindi high court ruled in their favor that the eviction was illegal. "The Eviction was unlawful and should not have happened in the first place because at the time of the execution of the warrant of vacant possession, there was an ongoing suit to determine true ownership of the land," ruled Justice Simon Byabakama.
Whereas in 2017, the evictees were resettled back to their original land, but the lost dreams of a good future will never be recovered as the court did not consider awarding them for such damages.
CSOs urge banks and other IFIs not to finance E.Africa oil pipeline project…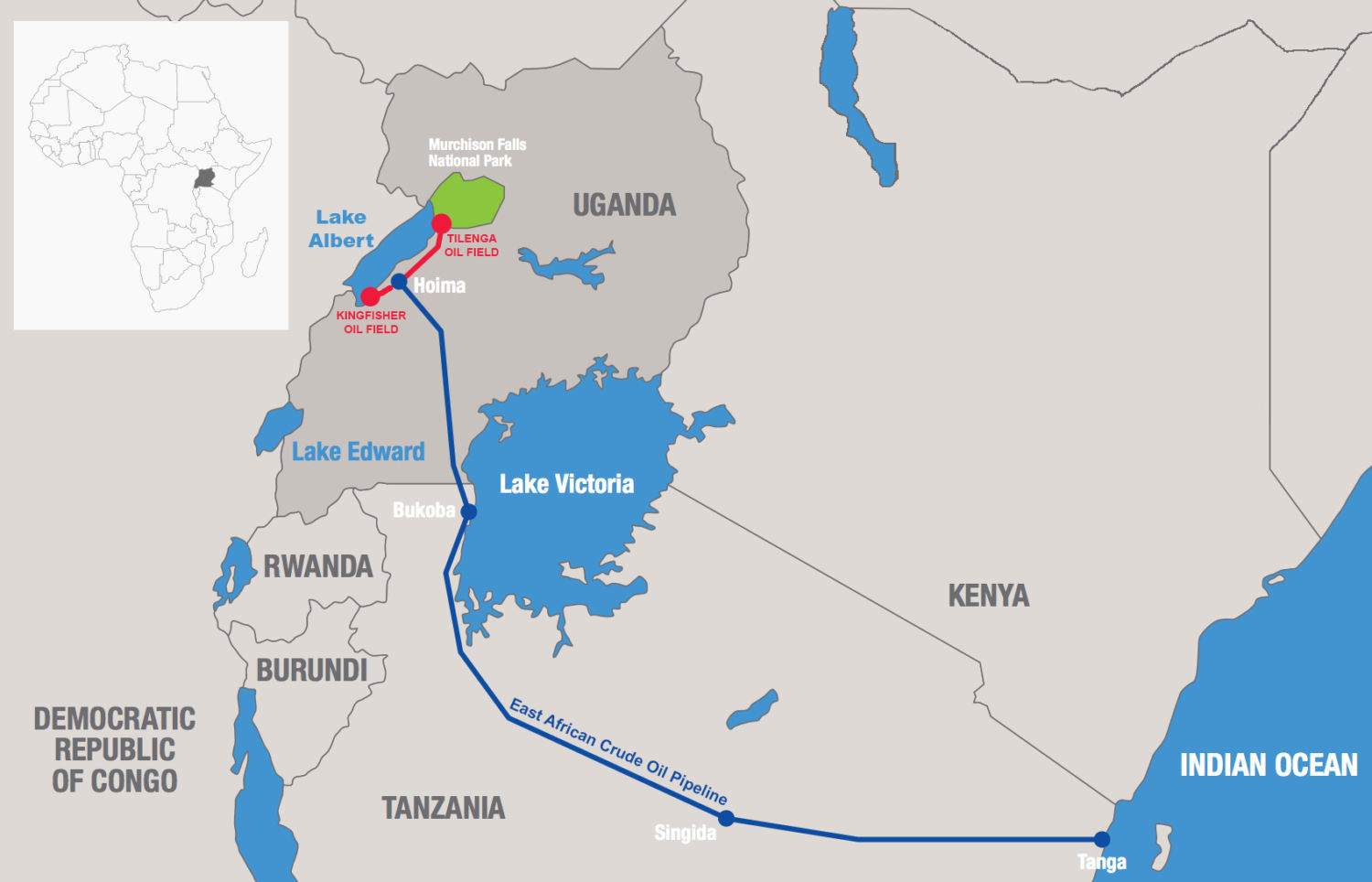 By witnessradio.org Team
Kampala – Uganda – More than 260 charities on Monday, the 1st/March/2021 urged banks and international financial institutions throughout the World not to finance a $3.5 billion oil pipeline in East Africa, concerned the project could lead to the loss of land for poor communities and livelihoods, environmental destruction and surging carbon emissions.
In a signed open letter 263 charities, estimated that once the project financing is availed, it will displace 14,000 households across Uganda and Tanzania will lose their land and hundreds of families will need to be resettled as a result of the pipeline and oil development.
As currently planned, the East African Crude Oil Pipe Line (EACOP) will pass through 178 villages in Uganda and 231 in Tanzania, leading to massive physical and economic displacement.
The proposed 1,445-kilometer crude oil pipeline worth $2.5 billion will stretch from Hoima in Uganda to the port of Tanga in Tanzania and expected to carry 216,000 barrels of crude oil per day (10.9 million metric tons per year) at 'plateau production' 
South Africa's Standard Bank, Japan's SMBC, and China's ICBC are all advising the parties behind this pipeline, and are likely to be working to arrange the project finance loan. They'll need other financiers to join them.
However, the undersigned CSOs from across the world who stand in solidarity with the directly affected communities and local CSOs defending community rights have urgently demanded financial institutions of the project to halt its funding that would displace tens of thousands of people, endanger the critical ecosystems of the Lake Victoria basin area and also putting in danger the climate catastrophe.
 In another part of the open letter to the financiers of the project explain that the project has already caused the large-scale displacement of local communities and poses grave risks to protected environments, water sources, and wetlands in both Uganda and Tanzania, including the Lake Victoria basin, which millions of people rely upon for drinking water and food production
According to the organizations, the same company has not yet compensated over 5,000 people in Uganda whose land was acquired to develop the pipeline project between 2018 and 2019.
"These people were stopped from cultivating on their land and setting up new developments. This has left people impoverished. The impacts of this increased poverty are being felt by women, parents, children, the elderly and others who were mainly using the land to grow income-generating (cash) and perennial crops," reads the part of the letter.
According to calculations based on the specific fuel density of the EACOP blend, the emissions from the burning of this fuel would be at least 34.3 million metric tons of CO2-equivalent (CO2e) per year. These emissions will dwarf the current annual emissions of its two host countries combined, and will in fact be roughly equivalent to the carbon emissions of Denmark.
In addition to significantly contributing to the climate crisis, the project poses serious environmental and social risks to protected wildlife areas, water sources, and communities throughout Uganda and Tanzania.
Extraction at the oil fields in Albertine Graben will jeopardize the Murchison Falls National Park, which is important for tourism as Uganda's second most visited national park. In addition, the mangroves at the coast of Tanzania which the pipeline puts at risk support approximately 150,000 people, in addition to the ecological services they provide. The 300 permanent jobs the pipeline is expected to create will not compensate for the loss of jobs in agriculture, tourism, and mangroves.
Nearly a third of the planned pipeline (460 kilometers) will be constructed in the basin of Africa's largest lake, Lake Victoria where more than 30 million people depend on Lake Victoria for water and food production. The pipeline also crosses several rivers and streams that flow into the lake, including the Kagera River.  Possible spills from the pipeline due to bad maintenance, accidents, third-party interference or natural disasters, risk freshwater pollution and degradation in this area – a likelihood that is even greater since the area around Lake Victoria is an active seismic area.
As a result of these risks, the project is facing significant local community and civil society resistance. 
In November 2020 in Uganda, over 877 petitioners – including 810 directly affected people – signed a petition to Total and the other EACOP project developers. They called on the oil companies to prioritize environmental conservation and community livelihoods over the EACOP project.
The CSOs, therefore, call on all banks and all financial institutions with a business relationship to Total and CNOOC to publicly commit not to participate in financing the EACOP project or associated oil projects, engage with the governments of Uganda and Tanzania and other financiers to promote an energy future for East Africa that, does not rely on oil or other fossil fuels, but rather on clean energy alternatives; and to demand that Total acts immediately to compensate people already affected by the pipeline for the impacts to their land.
A government project is pushing hundreds of families off the land without re-settlement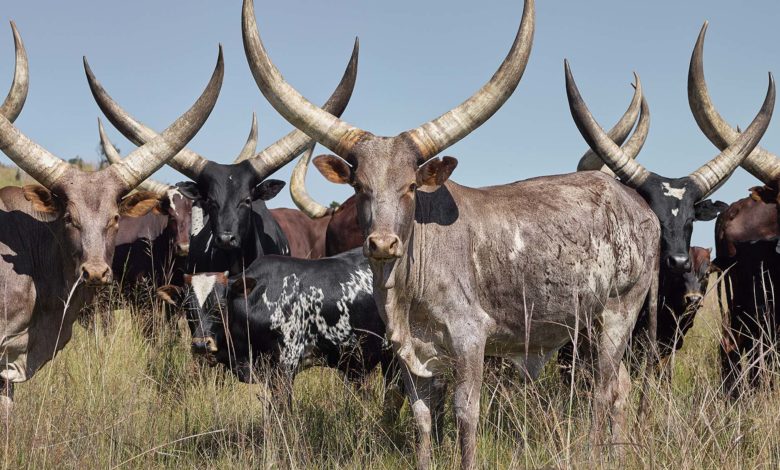 By witnessradio.org Team.
Lyantonde – Uganda – without any informed consultations or community engagements, the government of Uganda is constructing a world-class pre-export quarantine facility for animals on a piece of land which has been feedings hundreds of native families for more than three decades.
Once the project takes off, a source of food, employment, education, and a provider of finances to meet basic needs for hundreds of families will be no more.
According to the Ministry of Agriculture, Animal Industry, and Fisheries, the facility will act as a quarantine ground for animals before export for a specified period of time for veterinary observation, sampling, testing, and vaccination among others.
The project which targets land measuring approximately 98.2 Hectares, shall facilitate the export of animals and meat in bulk from Burundi, Rwanda, and DR Congo, and other neighboring East and Central African countries.
But, Grace Batine, 57 years and a mother of 12 children who has been deriving a livelihood from the targeted land says, the project is shattering the future of her family as it will deprive them of the right to food and other basic rights.
"I settled on the land in 1994, which has been a source of everything. When the government decided to develop it, why do they fear to consult us and whose responsibility is it to protect and care about our wellbeing? Do they want the European governments to care for us if they can't," a poor Batine questioned.
Benon Musinguzi, a resident of Makukulu Village, says they only want the government to compensate if not, resettle them because they have nowhere to go.
"We respect the government's move to construct the facility but it would not be fair if they evict us from our only livelihood. We think if they have no money for the compensation they should allocate to us part of the land for us to continue thriving. We admit this is not our land but for more than 30 years we have been on this land," adds Musinguzi a father of 8.
In an interview with the land desk officer at the Ministry of Agriculture, Bruce Turyatunga, claimed the move to evict residents is ready and the government shall not even compensate a single coin to them since they illegally occupied the land.
"This is a government land that was surveyed and we have a title on it, how do you compensate someone on your land, we are even consulting from the Attorney General and Administrator-General to see how these people can compensate us for using our land for all that time," Mr. Turyatunga added.