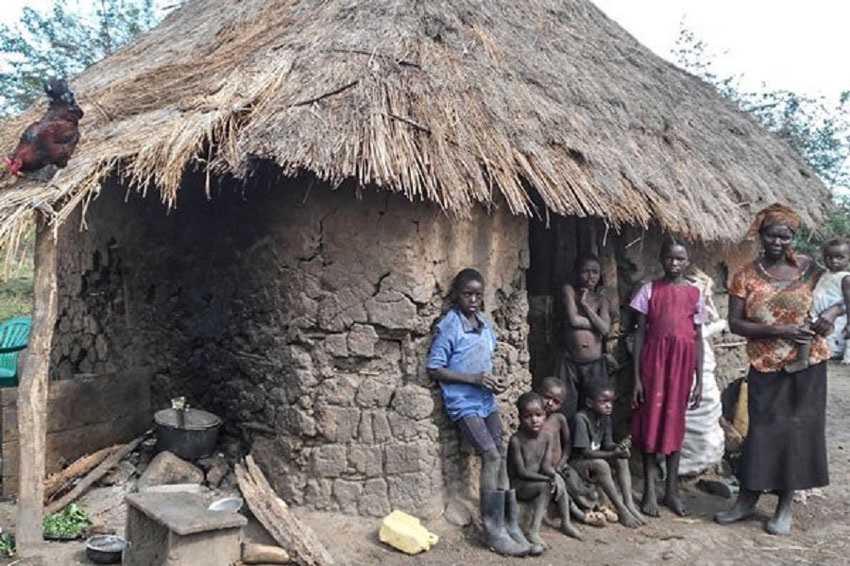 Our challenges against the vicious attacks on Indigenous People's Human Rights Defenders (IPHRDs) endure.
Indigenous Lumad sanctuaries attacked by state-sponsored tribal paramilitaries, Wet'suwet'en land defenders arrested for defending their territories, and the list of Indigenous leaders, activists and defenders victimized by criminal violence and repression grows.
From targeted harassment to cold-blooded killings, the reported attacks point to Indigenous communities and non-indigenous supporters' defense of rights.
Most of the cases, if not all, remain unsolved until now. Impunity seems to benefit giant private corporations, powerful State agents, military, paramilitary and vigilante forces. In silencing all resistance to big corporate foreign and local developments and State-sponsored projects on Indigenous lands, violence through criminalization, harassment and barbaric assault become the norm.
IPMSDL continues to call on all indigenous communities and non-indigenous defenders to contribute their voice to amplify our call: Stop the attacks!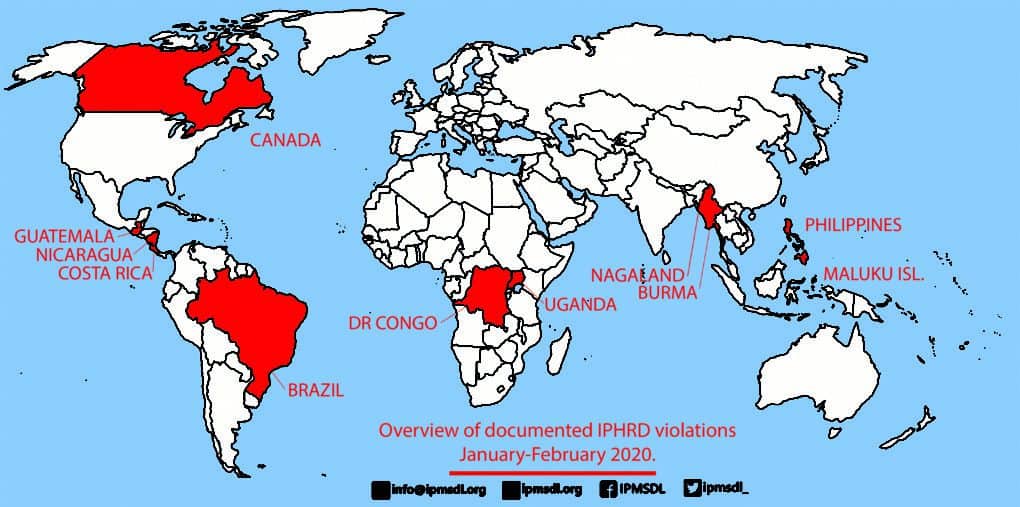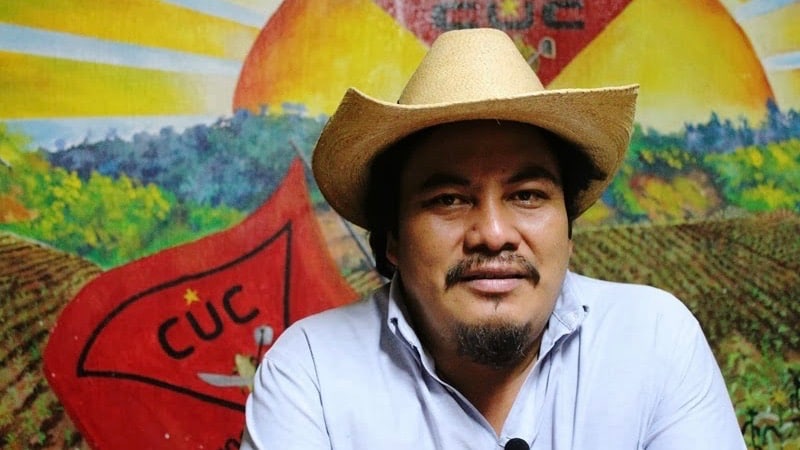 Guatemala
Persecution of Daniel Pascual Hernandez
Coordinator-General, Comité de Unidad Campesina (CUC)
This January 14, Maya K'iche leader Daniel Pascual Hernandez of Committee for Peasant Unity (CUC) goes to court to face defamation, slander and injury charges filed by a businessman, right-wing columnist and founder of "Foundation against Terrorism," Ricardo Méndez Ruiz. Daniel Pascual received death threats and survived assassination plans in 2013 while defending the land of indigenous peasants from a cement manufacturing plant by company in San Juan Sacatepequez .
Daniel Pascual has criticized the "Foundation against Terrorism" for spreading misinformation about CUC and other leaders. The case was suspended in 2016 and currently resurfacing amid questions of irregularities, and the prevalent atmosphere of criminal persecution, assassination, and incarceration of indigenous leaders and human rights defenders in Guatemala.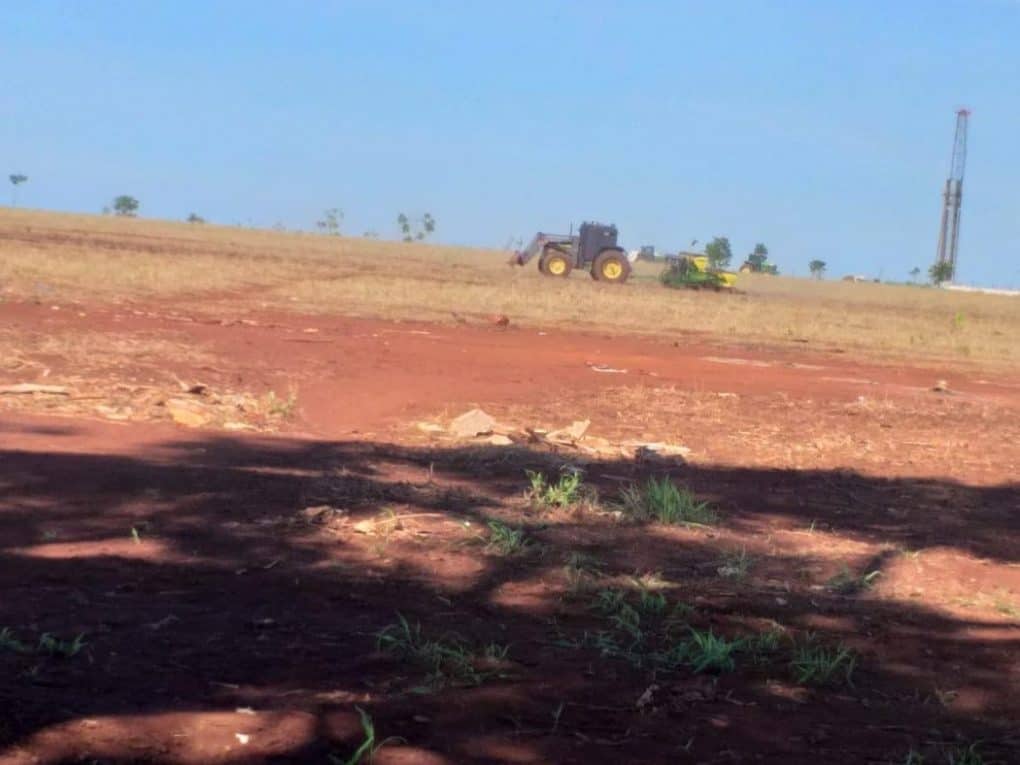 Brazil
Assault and forced eviction of Guarani Kaiowá 
Dourados Indigenous Reserve in Mato Grosso do Sul
Morning of January 16, houses of indigenous Guarani Kaiowa in Dourados Indigenous Reserve in Mato Grosso do Sul were crushed by a tractor used in planting soybeans. The houses and belongings of the residents were even set ablaze by the perpetrators after demolition. When indigenous Guarani Kaiowa tried to stop the tractors, the police came and retaliated with gunshots. The shooting resulted in one resident losing his sight and another one paralyzed.
The Dourados Indigenous Reserve is targeted by a private soy plantation company. Last January 2 to 3, Guarani Kaiowa families were assaulted by the private security guards of the company resulting in injuries of multiple residents, and a 12-year-old boy who lost three fingers after handling a dropped grenade. Given the escalating violence, the public defender's and human rights group requested police intervention but to no avail.
Philippines
Killing of IP advocate Jay-ar Mercado
Volunteer, Bigkis at Lakas ng mga Katutubo sa Timog Katagalugan (BALATIK)
Last January 25, Jay-ar Mercado was in Bulalacao, Oriental Mindoro in an indigenous Mangyan community when he was arrested and murdered by suspected state agents of 4th Infantry Battalion ng Armed Forces of the Philippines. For days, his family searched for his body going through the delaying tactics of the military and government units, and only recovered it on February 5. Mercado's death follows the Duterte government's crackdown on indigenous and human rights defenders including those who work against development aggression and militarization of indigenous communities.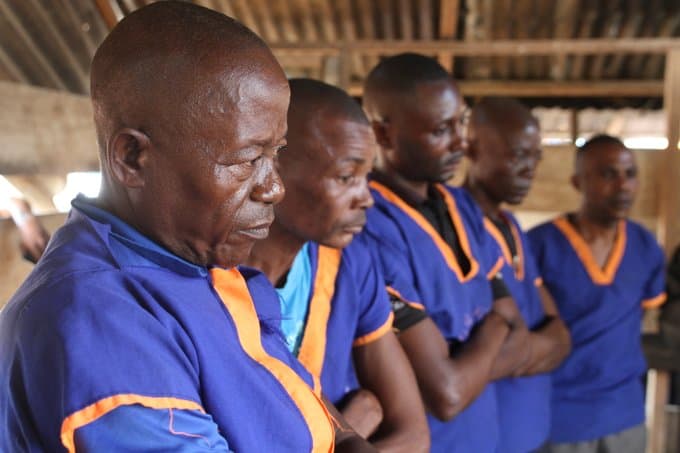 DR Congo
Illegal incarceration of five villagers
Tshopo province, DR Congo
For five long months, five villagers of Tshopo province were put behind bars without any formal charges in relation to their defense of land against Canadian palm oil company Feronia Inc. Among those arrested was the village chief of Yalifombo. Only last January 28 were the five villagers learned of their cases — damages to Feronia's property and physical injury. The villagers' arrest last September 2019 was prompted when they confronted Feronia for dumping toxic wastes, causing death and serious illnesses. Much earlier, villagers and rights group forwarded their complaints to DEG (German development bank) citing human and labor rights violations of Feronia, including the complicity of British, American and European development aid agencies supporting the company.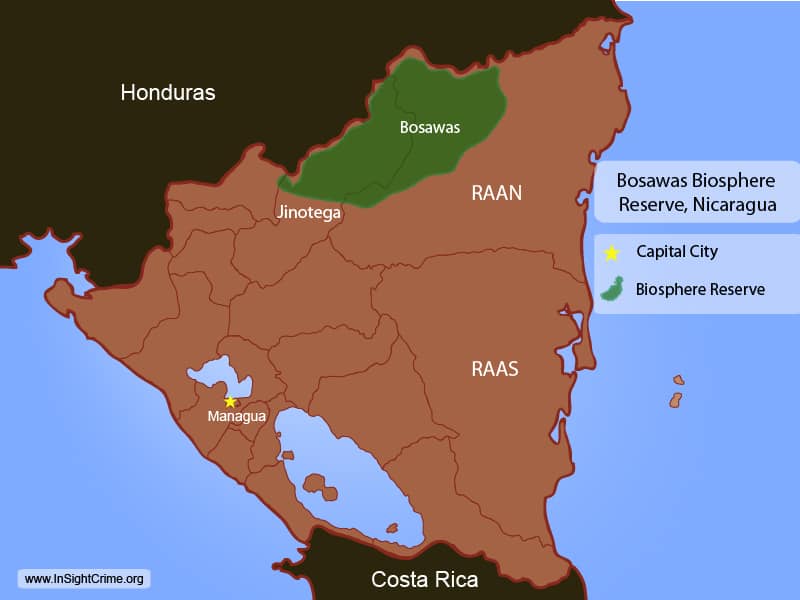 Nicaragua
Killings of Mayangna Indigenous
Indigenous Alal community, Bosawás Biosphere Reserve
Six indigenous Mayangna leaders were killed in Alal community located inside the Bosawás, Nicaragua, last January 29. The killings came after the series of attacks against indigenous communities linked to land grabbing. Two others were injured, 10 were kidnapped and 16 houses were set on fire forcing the community to evacuate. The attack was carried out by at least 80 armed men alleged to be working for illegal loggers and big cattle farmers.
Bosawás, Central America's largest and protected rainforest, is under siege with the influx of non-indigenous settlers hired by ranchers. Thousands of hectares have been illegally cleared for timber logging and gold mining while the Nicaraguan government remains slow in addressing environmental plunder and previous cases of killings, kidnapping and assault against indigenous rights.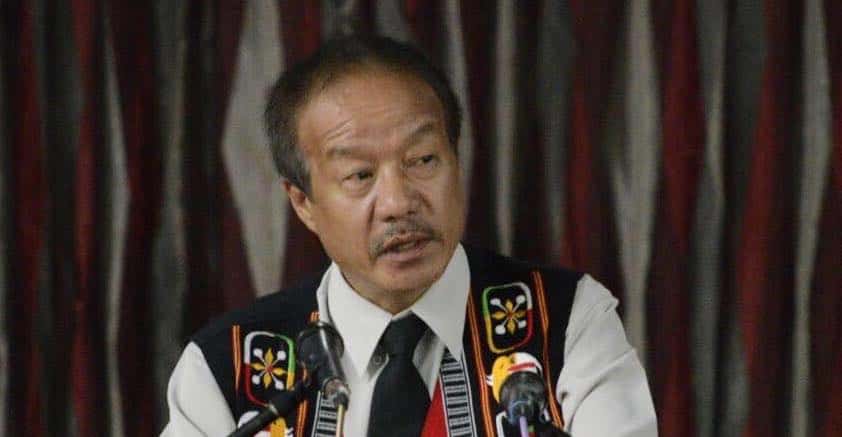 Nagaland
Travel blockade on Neingulo Krome
General-Secretary, Naga People's Movement for Human Rights (NPMHR)
On February 5, while boarding a flight to Bangkok, rights activist and general secretary of the Naga People's Movement for Human Rights (NPMHR) was prevented by the Indian Central government from traveling without any explanation. Krome is a known national and international activist speaking for the Naga movement for self-determination and human rights.
Peoples' movement in Naga, civil society groups, indigenous and human rights groups continue to assert their self-determination and territory for years. With the Peace Talks between India's Central government and the liberation movements of Naga, repression on social movements, resource plunder and economic exploitation, political and military domination have strongly affected communities and development of peace negotiations.
Costa Rica
Shooting of Costa Rican IP Defenders
Indigenous Bribri and Brörán in Térraba
Indigenous Bribri Mainor Ortiz Delgado was shot in the leg on February 9 while tilling his land in the Térraba, Salitre indigenous territory southeast of Costa Rica. Two weeks later, Yehry Helmut Rivera, from the Brörán community, was shot late at night by a group of angry mobs on February 24. Mainor Ortiz, a member of Rio Azul community, and Rivera, actively works in protecting indigenous lands facing threats of occupation from non-indigenous trespassers. Mainor Ortiz has been a constant target of harassment, death threats, and frustrated murder in 2013, 2016, 2017, 2018 and 2019. Similarly, Rivera experienced brutal beating in 2013 from illegal loggers.
The attack on Mainor Ortiz and the murder of Rivera seems to be a repeat of Bribri leader Sergio Rojas' assasination. In Costa Rica, the laws governing the recognition of the land and rights of Indigenous Peoples, and the search for justice for indigenous leaders killed, remain unsolved.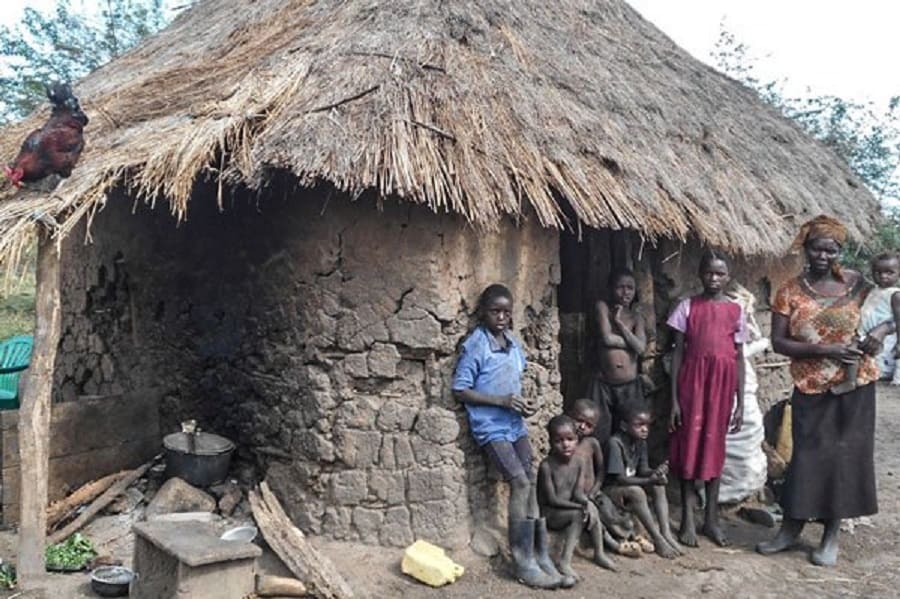 Uganda
Forced eviction on 35,000 Kiryandongo natives
Kiryandongo District, Uganda
Around 35,000 Kiryandongo natives occupying more than 9,000 acres of land were evicted in the first week of February to pave way for large scale farming. Primary schools, churches and health centers were demolished following the large-scale plantation's expansion. Agribusiness companies, including US-based Agilis Partners and its company Joseph Initiatives, are supported by the Uganda government's claim that the native's territory was an "empty space and unoccupied public land" open for private businesses.
But the natives assert customary ownership. Since 2018, reports said that companies started evicting residents without consultation, proper compensation and reported police harassment.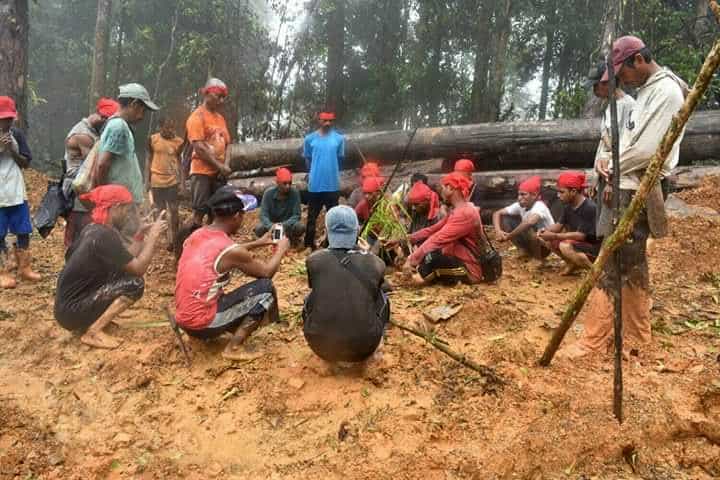 Indonesia
Arrest of Maluku indigenous
Sabuai village, Siwalat district, Eastern Seram
Twenty-six Maluku indigenous peoples from Sabuai village were arrested last February 24 after staging a protest to block a logging company operating in their customary area. Four of them were released while 22 remain incarcerated. During the blockade, Maluku indigenous protesters chained the heavy transport equipment but the police immediately arrested them. Mount Ahwale forest area in East Seram is rich in high-value wood. But this mountain is also the site of historical and legacies of residents' ancestors. Under the customary laws of Sabuai indigenous community, the logging activity is illegal, yet the forestry agency insists that the land is open for business and development.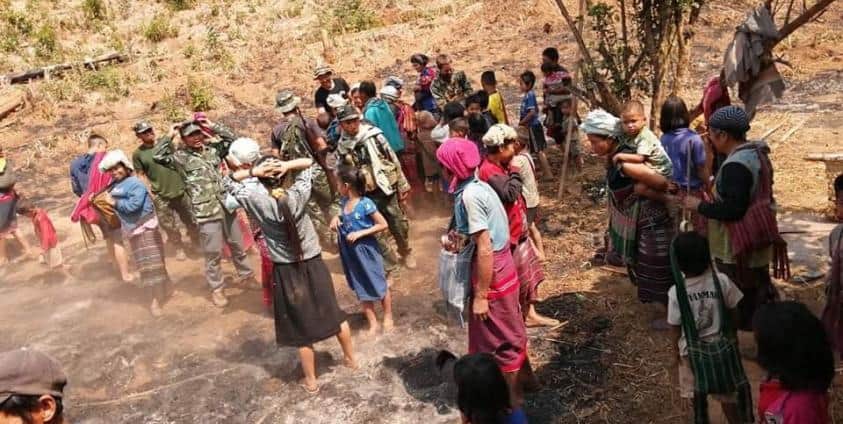 Kawthoolei
Burma Army attacks displacing 300 Karen Families
Mutraw District, Kawthoolei State in Burma
Fighting between Karen soldiers and Burma Army forced the displacement of 300 villagers this February. According to Karen National Union (KNU) Mutraw District, around 2,000 more villagers are on the brink of running to escape the fighting. The firing of artillery shells in Taku Der village, which started early February, is ignited by the Burma Army to forward the Burma government's road construction projects.
A total of 2,137 people from 253 households, including 417 children under five are at severe risk from the shelling and fighting. The KNU and Burma central government has signed a Nationwide Ceasefire Agreement, which the Burma Army violates, according to KNU.
Reference:
Beverly Longid, Global Coordinator
info@gmail.com