Police succumbs, reveal the complainant in libel case against attorney representing over 3000 land evictees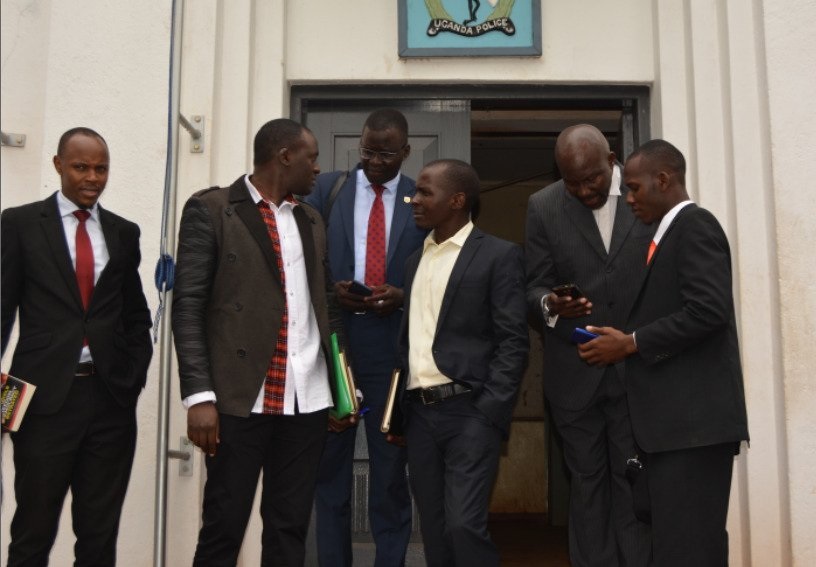 By witnessradio.org Team
Kampala/Mubende – Justice Joseph Murangira is the complainant in the case in which city lawyer Eron Kiiza is accused of libel at the Criminal Investigations (CID).  For weeks, Kiiza who is representing over 3000 inhabitants who were forcefully if not violently evicted from their land covering five villages in Mubende district had sought to know who is the complainant in his case was but police weren't forthcoming.
Last, week Kiiza through his lawyers led by Daniel Walyemera pointed out that legally their client has a right to know his complainant(s) and other important details.
Today, the September 30th, while appearing with his battery lawyers this time led by human rights lawyer Nicholas Opiyo, before the CID detectives in Kibuli, Kampala, Kiiza said he was exhausted of speculating and he demanded to know who the aggrieved party was since he said it would help him prepare his defence sufficiently.
"I can only guess who the complainant is or are. It can be related to the Mubende people I'm representing," Kiiza told the press outside the CID offices moments before he could faceoff with the detectives, "It can be related to the Rwandan people I'm representing here in Uganda."
Amidst a heavy downpour, the detectives kept on rescheduling the meeting nonetheless hours later they capitulated and it finally happened.  And they eventually had to let the cat out of the bag. They revealed that Justice Murangira, the resident judge of Mubende district, was the complainant.  Murangira's issue with Kiiza, detectives said, has everything to do with the lawyer's Facebook posts in which he asked the judge to recuse himself from the case citing apparent bias.  
Murangira's modus-operandi has come into the spotlight ever since he fled court when this particular case came only to order his bodyguard to come and indefinitely adjourn the matter
Ever since Kiiza and his legal team got instructions to represent vulnerable communities he has received numerous threats. From within and without.  The first threat, paradoxically, came from the president of Uganda Law Society, Simon Peter Kinobe, a person who was expected to defend him. Kinobe ordered the indefatigable Kiiza to pull down his contentious Facebook posts but Kiiza responded with a big no.
A lot is at stake in the case:  Kizza's clients lost their livelihoods to one George Kaweesi and his hoodlums who were being protected by the Mubende police.  The land they lost to Kaweesi was the second to be lost by these victims. In 2001, they lost a huge chunk of land to Kaweeri Coffee Plantation limited owned by Neumann Coffee Group based in German.
On Wednesday, this week, Kiiza will have another showdown with the detectives since he will be recording his statement and he has said he will be ready. "I'm not going to stop defending human rights," he insisted, "They want me to go into commercial law. But my training is to defend human rights. And I will be ready for the statement on Wednesday."
Noteworthy,  earlier this year,  the Constitutional Court led by Deputy Chief Justice Alfonse Owiny-Dollo,  struck out sections of the Police Act that require suspects to provide evidence to police during questioning.
In an April 18 unanimous decision, the judges also said a penalty provided in the Police Act against suspects who fail to honour summons or produce documents required by interrogators is unconstitutional.
A government project is pushing hundreds of families off the land without re-settlement in the Lyantonde district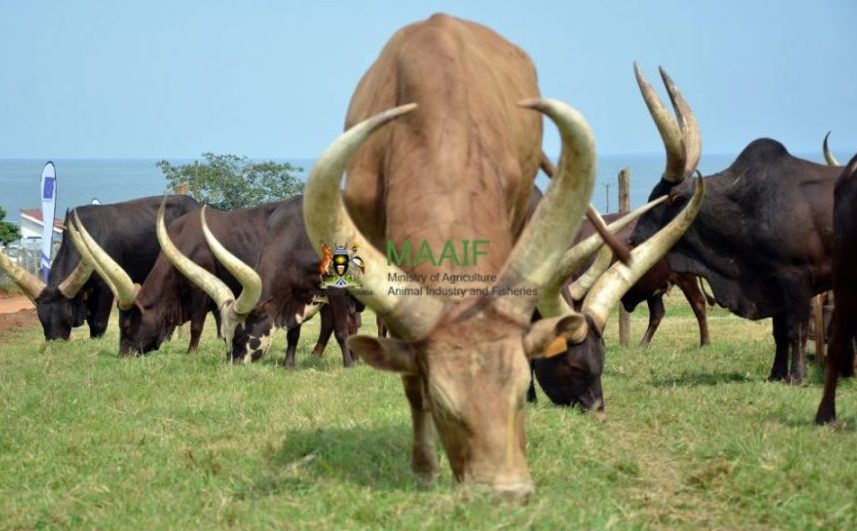 By witnessradio.org Team.
Lyantonde – Uganda – without any informed consultations or community engagements, the government of Uganda is constructing a world-class pre-export quarantine facility for animals on a piece of land which has been feedings hundreds of native families for more than three decades.
Once the project takes off, a source of food, employment, education, and a provider of finances to meet basic needs for hundreds of families will be no more.
According to the Ministry of Agriculture, Animal Industry, and Fisheries, the facility will act as a quarantine ground for animals before export for a specified period of time for veterinary observation, sampling, testing, and vaccination among others.
The project which targets land measuring approximately 98.2 Hectares, shall facilitate the export of animals and meat in bulk from Burundi, Rwanda, and DR Congo, and other neighboring East and Central African countries.
But, Grace Batine, 57 years and a mother of 12 children who has been deriving a livelihood from the targeted land says, the project is shattering the future of her family as it will deprive them of the right to food and other basic rights.
"I settled on the land in 1994, which has been a source of everything. When the government decided to develop it, why do they fear to consult us and whose responsibility is it to protect and care about our wellbeing? Do they want the European governments to care for us if they can't," a poor Batine questioned.
Benon Musinguzi, a resident of Makukulu Village, says they only want the government to compensate if not, resettle them because they have nowhere to go.
"We respect the government's move to construct the facility but it would not be fair if they evict us from our only livelihood. We think if they have no money for the compensation they should allocate to us part of the land for us to continue thriving. We admit this is not our land but for more than 30 years we have been on this land," adds Musinguzi a father of 8.
In an interview with the land desk officer at the Ministry of Agriculture, Bruce Turyatunga, claimed the move to evict residents is ready and the government shall not even compensate a single coin to them since they illegally occupied the land.
"This is a government land that was surveyed and we have a title on it, how do you compensate someone on your land, we are even consulting from the Attorney General and Administrator-General to see how these people can compensate us for using our land for all that time," Mr. Turyatunga added.
A new pattern of senior UPDF officers' involvement in the land grab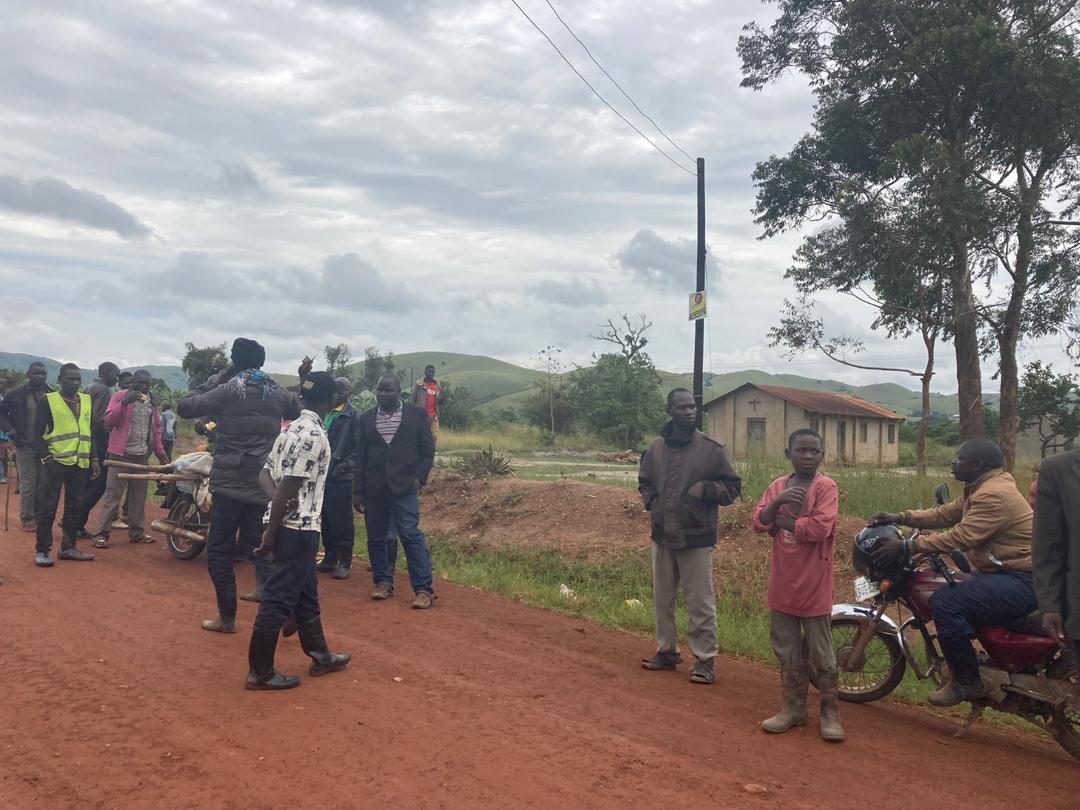 By witnessradio.org Team
Barely two weeks after witnessradio.org exposed a senior officer of Uganda People's Defense Forces (UPDF) involved in grabbing land for 20000 inhabitants in Kassanda district, another UPDF officer is allegedly dispossessing 240 families.
Uganda People's Defense Forces is a national force with several Constitutional obligations, and among them is to preserve and defend the sovereignty and territorial integrity of Uganda, which is anchored under article 209 (a) of the 1995 Constitution of the Republic of Uganda.
The reported cases of land grabbing by UPDF officers allude to the fact that both cases use similar tactics to dispossess poor natives that are legally occupying public land with help from district land offices.
According to witnessradio.org investigations, both communities have derived their livelihoods from their land and have become victims of fraud in different districts' land offices as they are blocked from legalizing their existence on the land.
Earlier in January 2021, more than 20000 inhabitants in Kyakatebe, Namuganga A, and Namuganga B, leaped out of their skins when the Mityana district land office blocked them from acquiring a freehold lease on their land, saying the said land was acquired by a senior UPDF officer, a one Lieutenant David Kabagambe and others.
In Rakai district, the Southern border district between Uganda and Tanzania, another senior UPDF officer a one Captain Geoffrey Kalamuzi, is alleged to have fraudulently acquired land owned by more than 240 families.
Residents of Kyakago and Kasese villages in the Kibanda Sub-county, Rakai district explain that they legalized their occupancy in 2010 on a piece of land which Captain Kalamuzi claims to have gotten a lease offer.
"As bona fide occupants we got proof of ownership from the district land office in order to secure our livelihood, we wonder how Captain Kalamuzi can acquire legal documents on the same land, says Thaw Seruyima the Kyakago village chairperson.
A father of 30 children, Mugonza Habibu explained that the land Captain Kalamuzi is grabbing, is an ancestral home to more than 200 families on which a number of people from previous generations were buried there.
"We are shocked by this behavior of armed men. It's impunity, which we cannot accept. I have an extended family which I cannot feed if my 5 acres are grabbed, I even question where I can take it", angrily said Mugonza, a father of 30.
He further accused Captain Kalamuzi of misusing his powers as an army commander to grab their land.
However, the Secretary Rakai District Land Board Mr. Edward Kamya said Captain Kalamuzi was granted permission to open boundaries of a piece of land adjacent to that of the communities.
Captain Geoffrey Kalamuzi denied the allegations of land grabbing. He however said his interest is to map and survey his land. He however did not mention the exact location of a piece of the land he owns.
Industrial Park Development in Buikwe is dispossessing hundreds of Native Families…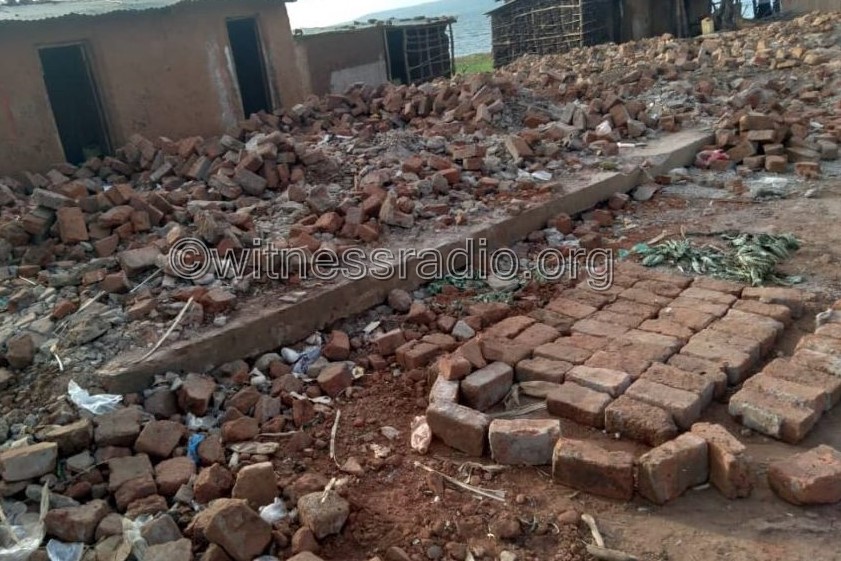 Structures of houses demolished by G.M Sugar in Namabere village, Buikwe District.
By witnessradio.org Team.
Buikwe – Uganda – Close to 1000 families in Namabere landing site, Buikwe District are forcefully being evicted off their land to give way for an industrial park, witnessradio.org has learned.
The industrial park which measures approximately 329.5 Ha, along the shores of Lake Victoria, is the brainchild of Magan Patel, the head of Nile Group of Companies. It is not clear whether the park authorities obtained the social and environmental impact assessment from environmental regulatory bodies as it is adjacent to the lake.
witnessradio.org findings indicate that so far the park has attracted about 26 companies amongst others include; Nile Agro Ltd; Nile Aluminum Ltd; Nile Batteries Ltd; Nile Wheat Ltd; Auro Meera Paper Ltd; Modern Distillers Ltd; Modern Laminates Ltd; Nile GM Plastics Ltd; Modern Rubber Ltd; and Cable Ltd and many others.
According to the affected persons, GM Sugar Company one of the companies targeting their land, since November 2020 with the help of Buikwe police has been forcing natives to receive payment in form of transport on a gunpoint to vacate the land. The payment ranges from 100,000 – 200,000 Ugandan shillings to residents of the area to vacate their land.
"Imagine at a gunpoint, someone is paid Uganda Shillings 100,000, his/her properties get destroyed and your forced to vacate where you earn a living. How do you feel? Do you know how hard this is?" angrily asked a 45-year-old Bayati Kafuuko.
Bayati, a mother of six (6) said that she has nowhere to go and left with nothing to feed her family since all her property was destroyed by the armed men.
"What can that money do, it can't even meet transport costs," added Bayati.
Several affected persons revealed that before the eviction, there was neither consultation and concession to the project nor valuation and fair compensation of their property.
"Ever since the attack started we live in fear, we cannot sleep because most of our houses were pulled down. All our fish was taken by soldiers, we have nothing to eat," said a 58-year-old Francis Obiire.
He added that he cannot accept being illegally evicted on land he has lived on since his birth.
"My father has lived on this land since 1950. I was born here in 1962. With this little money, which land do they expect me to buy," Obiire added.
The chairman of Namabere village Mr. Ochen Peter said his people are being intimidated without due process is followed. He further said that workers of the investors under the protection of police carry out daily patrolling of the area just to intimidate residents.
When witnessradio.org contacted Ssekamatte Musa, one of the GM Sugar company managers, he declined to speak.
"I am busy, I will call you," he said.