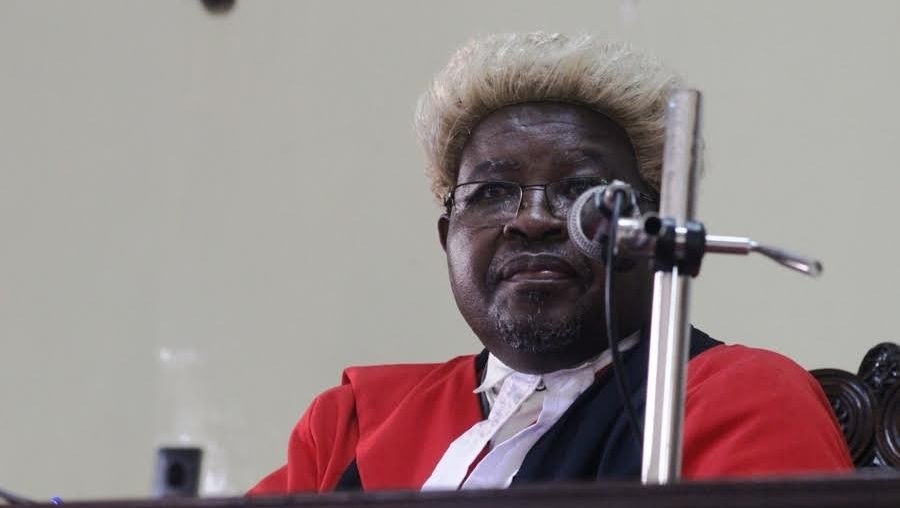 By witnessradio.org Team
Mubende district resident Judge Joseph Murangira has recused himself from a hearing case involving 28 land rights defenders among others. The 28 human rights defenders were arrested and charged with nine (9) counts including aggravated robbery and murder among others after they involved from empowering natives communities to understand the land laws and use the law to defend their land rights from illegal eviction.
The recusal of Justice Murangira follows double investigative processes announced a fortnight ago against him (judge) by the Judicial Service Commission (JSC) and the office of the Chief Justice over his conduct.
Ronald Mugwambya and Grace Nantubiro part of the 28 prisoners being held both at Katojo prison in Kabarole district and Muyinayina prison in Mubende district respectively, complained against justice Murangira.
In their complaint tendered to the Judicial Service Commission (JSC), the body charged with disciplining errant judicial officers, earlier this year, the dual accuse Justice Murangira of being "biased" and questioned the judge's impartiality, saying that he had attended meetings organized by their accusers. And these meetings happened before the two were arrested and later imprisoned, they allege.  The dual together with 28 other land rights defenders are facing nine "cooked" up charges of murder, aggravated robbery, among others. The charges were slumped on them after they resisted the eviction of 3000 people by one George Kaweesi, a businessman, who claims ownership of the land.
Mugwambya and Nantubiro insist that they are being framed because of their role in empowering Kambuye communities in Mubende municipality to understand land laws and use the same to defend the land, which was being grabbed by one Kaweesi George with assistance from Mubende district police.
In a letter dated June 24, 2019, Mr Samuel Kaali, who is the JSC's Deputy Registrar Judicial Service Commission says investigations into Murangira's conduct when adjudicating this matter have started.
While in his July 8th letter, Chief Justice Bart Katureebe informed Murangira that he has received a complaint in which adverse comments or allegations were made against him. 'Please give me your responses on the allegations against you so as to enable me to respond to the complaints', read Katureebe's letter in part.
According to sources, Justice Murangira in his defence filed before Chief justice said the complaint against him was blown out of proportion by the complainants among others with a purpose to criminalize his name. 
"Your Lordship, you be pleased to allocate this Miscellaneous Cause no. 11 of 2019 to another judge" Justice Murangira pleaded.