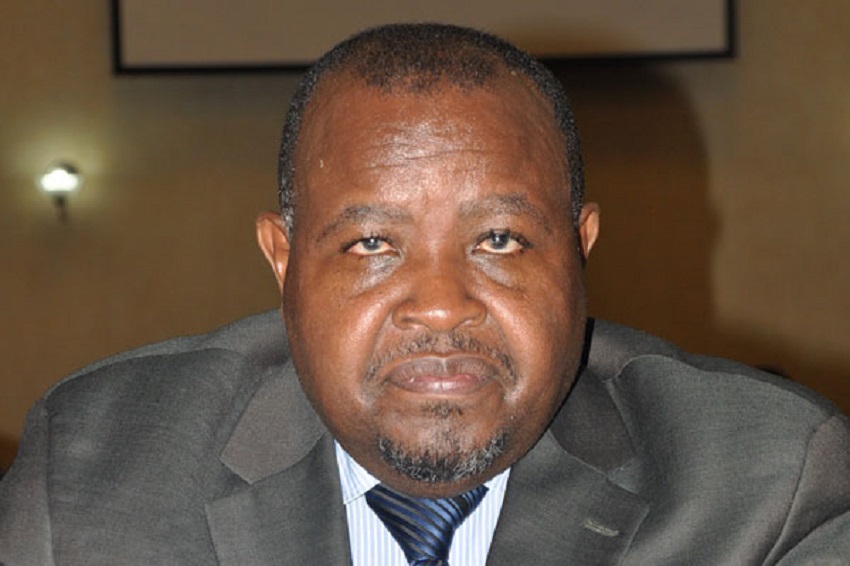 Judge Joseph Murangira PHOTO BY RACHEL MABALA.
By witnessradio.org Team
Barely three months after he recused himself from a case involving 28 land rights defenders over bias, Mubende resident judge, Joseph Murangira is in the spotlight once again over bias and blocking justice.
This time clients to Katende, Ssempebwa and Co. advocates, who are languishing in jail after being framed, arrested and charged with murder because there was a land dispute between prisoners and the deceased. 
The petitioners including Ibrah Muyingo, John Kasule, Jane Kulumba Nankabirwa , and John Kulumba junior petitioned the office of the principal judge accusing Justice Murangira of unfair treatment and bias.
Their lawyers say that their clients are gravely sick and their health has been deteriorating after failed efforts to request for bail.
"We applied to Mubende High Court for bail on the 9th of September 2019 and the application has not been fixed for hearing up to now. The resident judge has even failed to look at us (lawyers of the applicants) and sends clerks to talk to us" 
The lawyers say that it's astonishing that the same judge has granted bail to two people who are facing the same charges of murder.
"The judge's decision is on purpose, biased and deems the clients guilty. This is a total abuse of the presumption of innocence, rights to personal liberty and right to bail". The lawyers assert in the petition to the principal judge.
"It's not the firm's position to complain about judges but this particular judge has taken dispensing justice to another level by being rude to lawyers and also imposing systems that are detrimental to justice" they add.
In the petition, the lawyers to the accused persons request that their case be called from Mubende and allocated to another judge.
The victims are residents of Minaana Galabi where the late Mulindwa Kimbugwe Kamada was murdered.
After the murder, police randomly picked up people and that's how the clients were linked to the murder. 
This is not the first case of bias and blocking justice against Mr. Murangira, the same judge was accused of bias by a group of 28 land rights defenders leading to his decision to voluntarily recuse himself from the case.