Uganda Law Society asks lawyer to 'pull down' Facebook post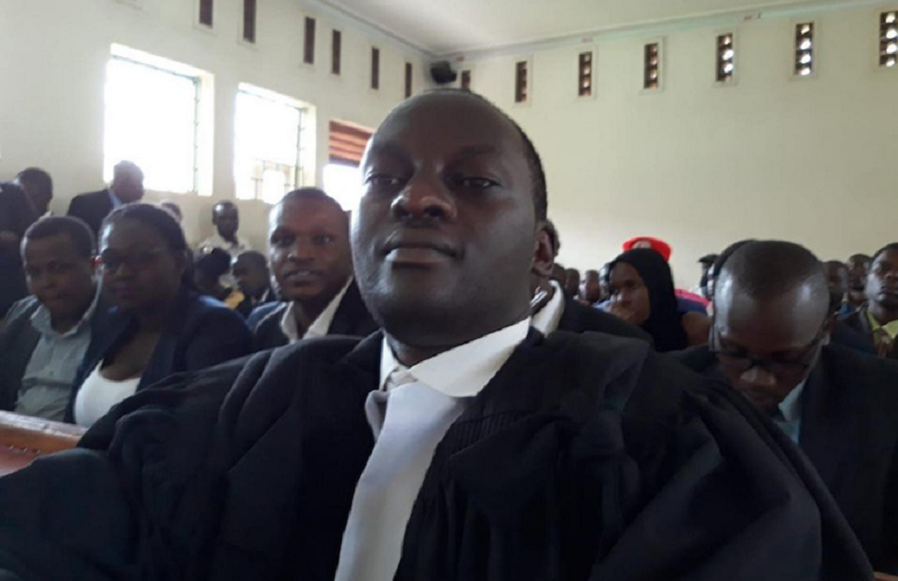 A human rights lawyer and activist, Eron Kiiza has come under fire for allegedly writing offensive Facebook posts against the Mubende resident judge, Joseph Murangira.Uganda Law Society (ULS) a body charged with ensuring high levels of professionalism among lawyers, has asked him to 'withdraw' the posts.
Simon Peter Kinobe, the ULS president, says his attention has been drawn to a sustained social media campaign accusing and attacking the person of justice Murangira and the manner in, which he handled a land matter before him in Mubende.The said posts are in respect to an on matter registered as miscellaneous cause number 11 of 2019 Ssematimba John and 23 others Vs Kaweesi George and others at Mubende High court.
"In the said posts, you expressly and by innuendo refer to the presiding judge; Justice Joseph Murangira as a "Mafia" a member of "the troublesome trio" and also attach multifarious photos of the learned judge clad in judicial robes. You accuse him of "mishandling the case", playing games and being "in bed with tormentors" and "biased'' among others," Kinobe states in his July 17 letter to Kiiza.
According to Kinobe, advocates, by the virtue of their appointment are officials of the court and should espouse, protect and uphold the principle of fair hearing enshrined under Article 28 of the Constitution of Uganda, which requires that a person shouldn't be condemned unheard.
"By using social media to attack a judicial officer, you violate this rule and deny the judge an opportunity to be heard," Kinobe says. Adding that; "Comments in the media by an advocate in personal conduct are of a matter contrary to the advocates (professional) conduct regulations and in this particular case border criminality."
Kinobe notes that there are alternative avenues to handle errant judges in case they are found to have bias and or unbecoming conduct. The avenues, according to Kinobe, include raising complaints through the principal judge, chief justice or the Judicial Service Commission, the body that is legally mandated to deal with errant officers.In his July 18 response to Kinobe, Kiiza denies posting any innuendos, saying that he is a human rights lawyer who has advocated for it for a long time.
"Social media is not inconsistent with Article 28 of the 1995 Uganda Constitution. If it were so, you would certainly not have judicial officers with social media accounts," Kiiza says.Adding that; "Social media gives life and meaning to freedom. …I am sure that contrary to your suggestions, I committed no crime in using social media to give voice to the problems of the people of Mubende evicted from five villages."In his three-page response coloured with poetic language, Kiiza notes that while lawyers "must water the gardens of judicial independence", that must not blind them into shielding themselves and the public from the necessity of a war on judicial impunity.
"A burning house of advocates. The greatest house of an advocate is freedom. More so, the freedom of one's mouth. When padlocks, however disguised, hail from the person or the office of the ULS president, danger lurks," Kiiza notes.
According to Kiiza, the ULS president did not, in his letter specify any rules he had violated, but seemed to move to silence him.
"I had hoped, that the weight of your office and the spirit of your letter would give voice, even in one word, to the plight, pain and puzzle of the thousands of evictees whose unfathomable pain and violation have left me with no choice but to ventilate it through my Facebook account besides other for a," Kiiza states.Adding that; "Are you similarly irked by people who praise judges on social media or it is those who criticize them on social media that rub you the wrong way? Social media hymns of praise for our judges must accommodate interludes of criticism. Love poems should be juxtaposed with freedom songs in our digital interactions with the bench."Earlier this month, the chief justice Bart Katureebe tasked justice Murangira to respond to allegations of bias leveled against him in a July 4 petition by more than 3000 people evicted from their homes in Mubende district.
The evictees from Kambuye, Kyabaana, Kikoono, Lwensanga and Kanseera villages in Mubende district asked Katureebe to remove Murangira from their matter.
Two Witness Radio members, 26 others have been released on bail after spending close to 3 years in jail…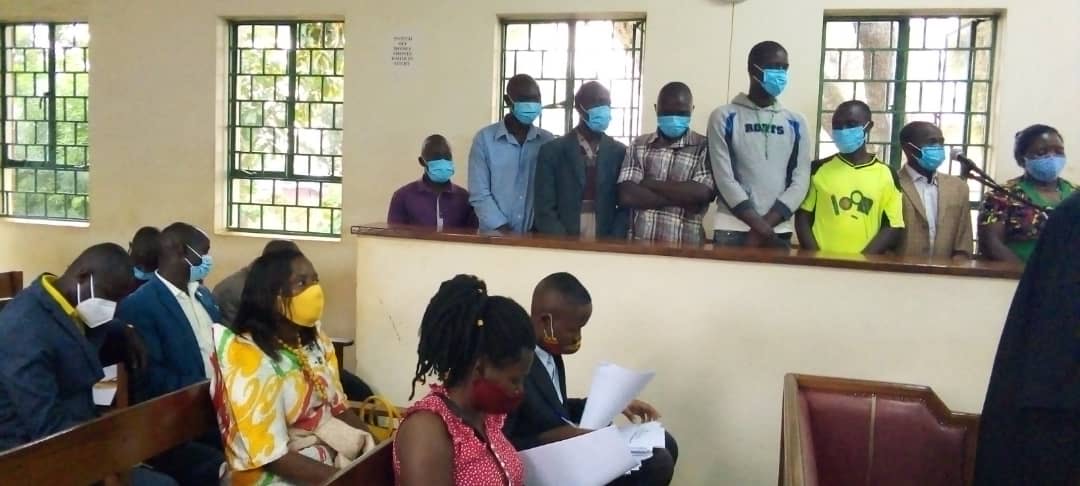 By witnessradio.org Team
Mubende – Uganda – the High Court in Mubende has released two Witness Radio members and 26 others on bail after spending 28 months in prison. In late 2018, all the 28 were targeted and arrested because of their role in empowering the community to lawfully desist an illegal eviction, charged with 9 counts including murder and aggravated robbery, and remanded.
This was the second bail attempt after the 2019 bail for two Witness Radio members Grace Nantubiro and Ronald Mugwabya was rejected by the then Mubende High Court resident Judge Justice Joseph Murangira on pretty flimsy excuses.
Before the arrest of Grace Nantubiro and Ronald Mugwabya, the duo had used the media platforms local radio stations, and community meetings to call upon Mubende district authorities to intervene and stop an illegal and forceful eviction of 3500 inhabitants off five villages namely; Kambuye, Kikono, Kyabaana, Kanseera, and Lwensanga in East Division in Mubende municipality by one Kaweesi George.
Also in the line of fighting for the protection of the community's land, Grace Nantubiro, Ronald Mugwabya, and some members of the press at one point were waylaid and kidnapped by laborers of the businessman. Mubende police rescued them but the perpetrators remained scot-free.
Due to public pressure, the situation was arrested by the then Mubende district police commander Martin Okoyo and other leaders, stopped the eviction, and ordered the withdraw of the businessman's casual laborers from the community's land until the land matter is resolved.
Shortly after the withdrawal, the laborers were secretly returned on the conflicted land in the wee hours in the following night and a fight ensued between businessman's laborers and some locals. In a process, the life of one Yunusu Tabu was lost. Tabu was a manager of laborers.
The deadly scuffle introduced the criminalization of land rights defense and caused a random arrest that targeted Grace Nantubiro and Ronald Mugwabya because of their work. Some of the activists namely; Mugisha Focus, Ssekamana Kaloli, Mwikirize Keleti, Ssewanyana Kizza John, Tumwine Moses, Bigirwa Gilbert, Mulindwa Tadeo, Kayesu Patrick, Kyalimpa Tobias, Mugisha Stephen, Mwesigye John, Kiiza John Bosco, Byakatonda Aroon, Manirikiza Elidefunce, Tabalamule William, Kobwemi Christopher,  Kiwanuka Emmanuel, Senkula Charles, Ssemombwe George, Musinguzi Paul, Biryomumisho Fred, Maniriho Forodis,  Habimana Ernest, Byaruhanga Emmanuel, Mwesigye Julius, and Kezaala Saul were severely beaten and tortured by Mubende police during the arrest and as result, some still have visible scars all over their bodies.
The ill-planned arrest and conduct by Mubende police facilitated a land grab of more than 322.5 hectares, registered on Block 168; Plots 19, 22, and 23 in Mubende Municipality, Mubende district.
While appearing before Mubende High Court Judge Justice Isaac Muwata, all the 28 were released on a cash bail of 100,000 Uganda Shillings (one hundred thousand shillings) equivalent to about US dollars 28 while sureties were conditioned UGX 2 million not cash.
Other conditions, the 28 are required to report to the Mubende High Court registrar's chambers every first Monday of the month.
The World Bank project affected persons have petitioned the court seeking to halt an illegal eviction by capital authority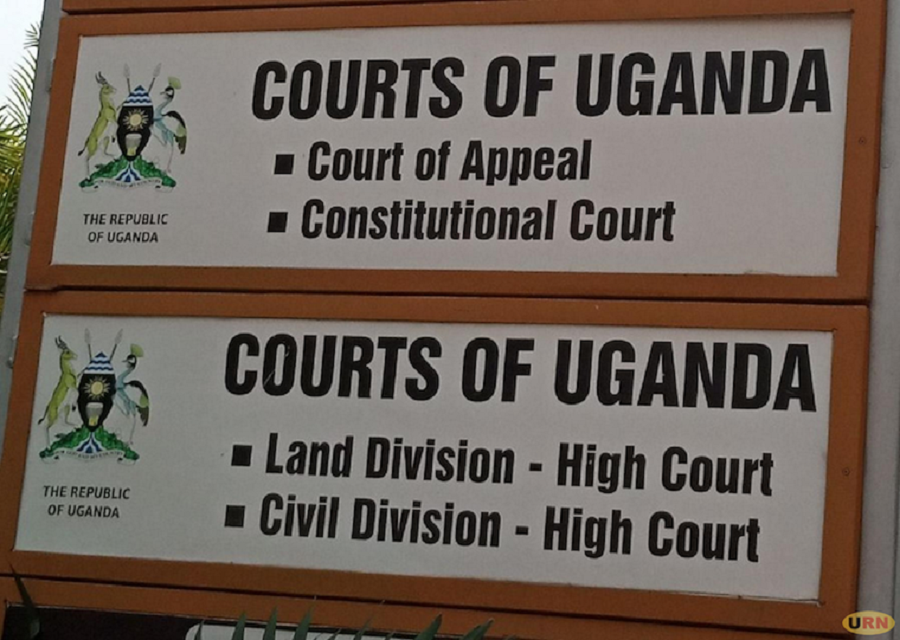 By witnessradio.org Team
Kampala – Uganda – more than 300 families at Kawaala Zone II, Lubaga Division in Kampala district have today, the 11th January 2021 petitioned the court seeking to restrain the Kampala Capital City Authority (KCCA) from illegally evicting them off their land, which they have lawfully occupied and cultivated for decades.
The affected families through Witness Radio lawyers accuse KCCA of hiding under the Public Health Act to issue a demolition notice targeting all properties on the land to give way for construction of a multi-billion drainage channel, which is funded by the World Bank. KCCA is established by an act of Parliament and it's responsible for the management and administration of the capital city.
Specifically, KCCA is using section 72(1) cap 281 of the Public Health Act, to force them off their land without consultation, sensitization, property valuation, and compensation claiming that they (residents) illegally constructed their houses in a wetland.
The court action follows Witness Radio and the affected attempted to engage KCCA over the irrational decision however efforts to hear from them were futile.
In 2015, KCCA acquired USD 175 million loan from the World Bank and the International Development Association (IDA) for Kampala Institution and Infrastructure Development (KIIDP) project. However, part of the money (USD 17.5 million, which is 63 billion Uganda shillings) was earmarked to construct Lubigi Primary Channel and it's being used to dispossess poor urban communities without consultation, sensitization, and infringed communities' right to know and access to information.
The 2.58 Kilometers project expected to end later this year, stretches from Bwaise roundabout to Hoima road, southwest of Kampala.
The eviction is taking place at the time when the government of Uganda halted all land evictions during the COVID 19 pandemic and the determination of KCCA to forcefully evict the urban poor raises many legal questions.
The victims want the court to issue an interim order and temporary injunction to restrain KCCA from implementing the decisions that are being challenged.
Renewing demand for justice; the 28 land rights defenders have applied for bail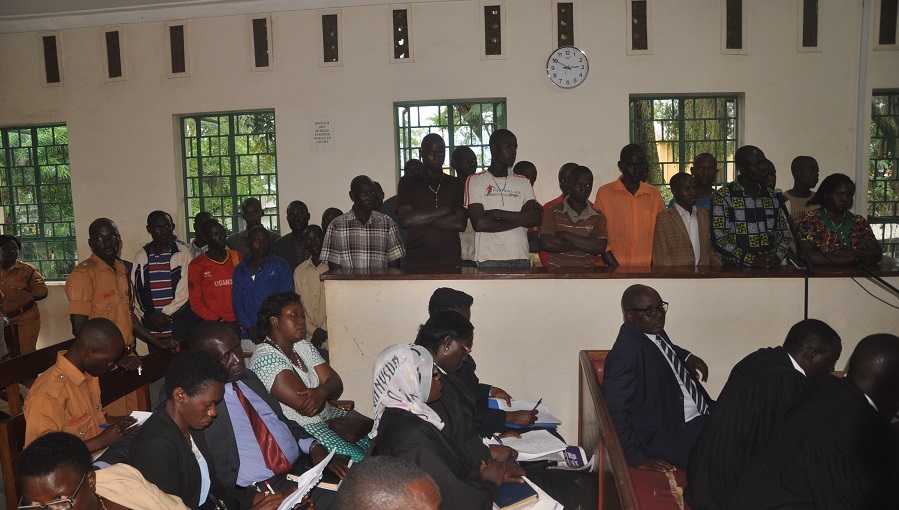 By witnessradio.org Team
Mubende – Uganda – the defense lawyers of the 28 community land rights defenders have filed new applications for bail at Mubende High Court after spending 3 years in prison.
The 28 include two staff members of Witnessradio.org's Nantubiro Grace and Mugwabya Ronald.
Others are; Mugisha Focus, Ssekamana Kaloli, Mwikirize Keleti, Ssewanyana Kizza John, Tumwine Moses, Bigirwa Gilbert, Mulindwa Tadeo, Kayesu Patrick, Kyalimpa Tobias, Mugisha Stephen, Mwesigye John, Kiiza John Bosco, Byakatonda Aroon, Manirikiza Elidefunce, Tabalamule William, Kobwemi Christopher,  Kiwanuka Emmanuel, Senkula Charles, Ssemombwe George, Musinguzi Paul, Biryomumisho Fred, Maniriho Forodis,  Habimana Ernest, Byaruhanga Emmanuel, Mwesigye Julius and Kezaala Saul.
They are facing 9 counts including murder, and aggravated robbery among others.
The prosecution alleges that on October 12, 2018, the accused at Kambuye-Kanseera, Mubende district, killed and robbed Yunus Kasajja Tabu of his three mobile phones.
Late Tabu allegedly died during a fight with land grab affected community whose assailants are still unknown. Tabu was a manager of local businessman one Kaweesi George, under the protection of police grabbed 322.5 hectares and violently evicted over 3500 lawful occupants on Block 168; Plot 19, 22 and 23 covering five villages namely; Kambuye, Kikono, Kyabaana, Kanseera and Lwensanga in East Division, Mubende Municipality, Mubende district. The land is adjacent to Kaweeri Coffee Plantation is covering on.
However, police carried out a random arrest and targeted land rights defenders and activists that were mobilizing and empowering the landgrab affected community to resist an illegal and forceful eviction.
In January 2019, the attempt to get bail for witnessradio.org's Nantubiro Grace and Mugwabya Ronald was denied High Court in Mubende's justice Joseph Mulangira.
According to officials at Mubende High Court, bail applications will be heard this afternoon.