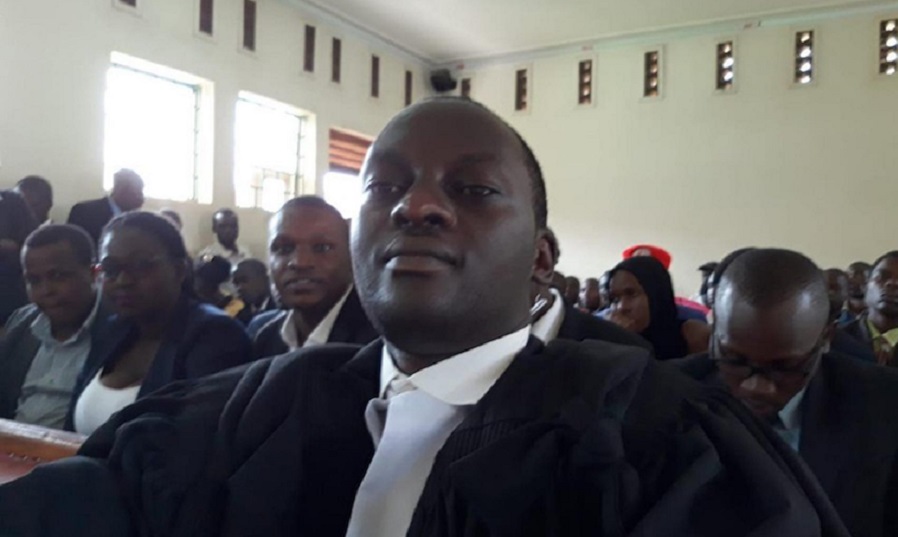 By witnessradio.org Team
Kampala – Uganda police has issued criminal summons against Human Rights Lawyer Eron Kiiza.
Kiiza who is currently representing 3000 victims of land grabs in Mubende district and the 28 land rights defenders facing nine counts including murder and aggravated robbery is wanted by police on charges of criminal libel.
In a letter dated September 13, 2019, and signed by the Director of Criminal Investigations, Paul Katto Tumuhimbise, Kiiza is supposed to report to the media crimes department on the September 18, 2019, at 10:00hrs. Police want him to aid what they call "the ongoing investigations."
The summons by police come after a couple of threats that have been aimed at the outspoken lawyer: from within and without.
Simon Peter Kinobe, the Uganda Law Society (ULS) President led the way when he ordered Kiiza to pull down his acidic Facebook post.  Therein Kiiza had raised issues in relation to mishandling of case against his clients by a High Court judge.
Besides threats, Kiiza and his team, handling the Mubende land case, recently have been bounced at Mubende prisons in an attempt to block their clients from swearing affidavits in support of the case. As if that's not enough, prisoners represented by Kiiza were transferred and hid in places outside the jurisdiction of where they allegedly committed the offence.
Since early this year, Kiiza has been representing thousands of victims that were forcefully and illegally evicted from their land by One George Kaweesi and his goons who were being protected by the Mubende police.  The land they lost to Kaweesi was the second to be lost by these victims. In 2001, they lost a huge chunk of land to Kaweeri Coffee Plantation limited owned by Neumann Coffee Group based in German.