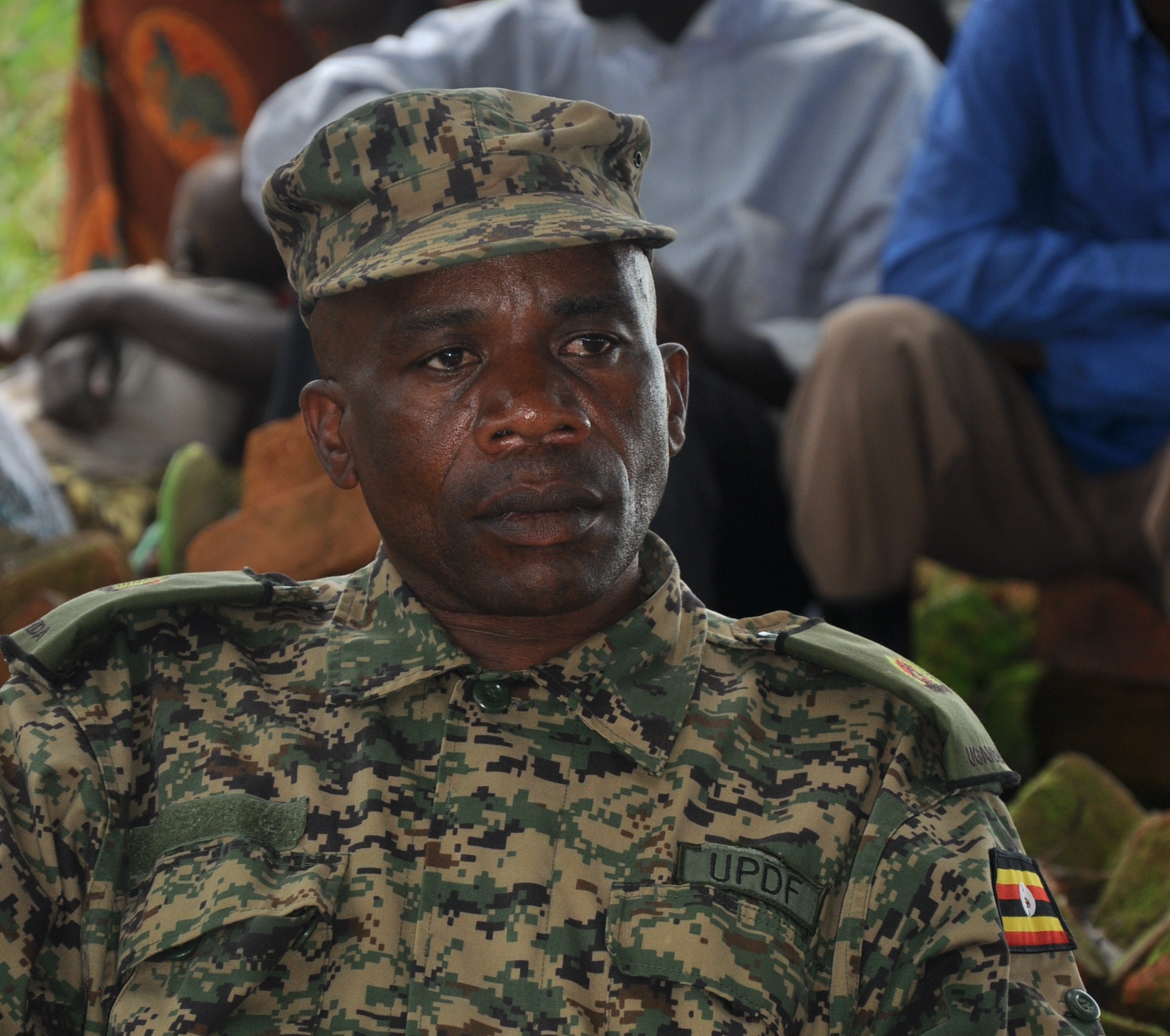 By witnessradio.org team
While two political leaders in Mubende district have made an intervention, the protracted conflict between residents and Milly Namutebi, a woman claims to be the land owner still rages.
Benny Namugwanya, the woman MP Mubende district and Joseph Kakooza, MP Buweekula, used a gathering which was attended by both residents and the 'self-proclaimed' landlord to stop her from carrying out land "illegal evictions" with immediate effect.
"What you are doing is illegal," MP Kakooza told Namutebi, "you should stop these evictions immediately.
"We shall take you to court should you continue torturing our people," Kakooza added.
SETTLED FOR DECADES
Nicosia Ssempewo, a 70-year-old man, told the gathering that he settled on the now disputed land in 1948. He owns a piece of 20 acres.
Dadidyoni Ssebaka, settled on the land in 1978, after purchasing 30 acres.
Other tenants who addressed the same gathering include; Michael Talutambude, who said that he settled on this particular land in 1977, and Koloneri Bbosa who came in 1959.
All these tenants who form just a small partial of the larger communities lived in peace on a tract spanning 3-square mile which they all considered their ancestral land with their children.
These communities are now encircled by fear after Namutebi, came recently out of the blue to claim ownership of their land.
Residents, have lost hope as the new landlord now wants them to either pay her money, enter into new agreements with her indicating that she's renting them land, or surrender part of their land to her in case of the failure to meet her new demands.
In fact, Namutebi made it public that out the entire communities, she only recognizes 17, a statement that shocked victims more.
"They are actually squatters on the land because land doesn't belong to them, it's my land…and I just recognize 17 bona fide occupants," said Namutebi.
Before the meeting that sucked in the political leaders, Namutebi had hired soldiers of the Uganda People's Defence Forces (UPDF) Commanded by Major Eric Kigambwoha, to destroy their crops that included, tree plantations, banana plantations, coffee plantations, among others, claiming that they had not sought for a prior "permission" from the landlord.
But in defence, Kigambwoha, claimed that one of them Daus Sunday, bought unspecified chunk of land on the disputed tract. However, some of the residents threatened him with death alongside his goats, thus seeking soldiers' protection, he said.
LOOSING LIVELIHOOD
Like other parts of Mubende district, over 3,000 victims from 16 villages in Kirwanyi parish, Butoroogo sub-county Mubende district, used the land for farming.
So, the grab of their land means losing their livelihoods because their families cannot grow food to feed themselves, and sell to make a living.
"I have been using my land to grow food for my children and selling to earn money to look after them and paying school fees for them ever since I settled on this land," said Bbosa.
CONTEMPT OF LEADERS' ORDER
While leaders' involvement offered hope to the tenants, the continued destruction of food crops by the said landlord suggests otherwise.
The weird behavior by the self-proclaimed landlord thus, raises questions on the authenticity of the claims, as she is engaged in illegal acts against the tenants.
SOME CRITICAL DETAILS ABOUT THE DISPUTED LAND
The land in dispute spans 3-square miles, comprising 16 villages and was first registered on November 1st 1928 in the names of Zakaliya Kikonyogo.
After his death, its proprietorship went to Henry Kaaya as its administrator in 2003. But now, the title is in the names of Edith Nakabugo, Henry Kaaya, and Nicholas, which gives them ownership.
The villages that sit on this land are;
Nakasagazi
Kiture
Kilwanyi
Kibalagazi
Kirwanyi Central
Kibalagazi
Kakakanembe
Bukyamuzi
Kisombe
Mulanda
Kisombe
Mulanda