At least 7out of 500 tenants who are on the verge of facing a forceful eviction in Lwamagembe village, Kiganda Sub-County in Mubende district, lost their houses to arsonists after a land dispute between a community and Tarsis Rwaburindori Bishanga, the landlord led to bloody clashes on Thursday night.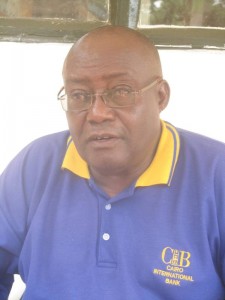 The bloody clashes which also claimed four tenants' plantations followed a long-standing dispute between the aforementioned parties that involve 350 hectares of land whose ownership is being claimed by Bishanga.
Joseph Kiweewa, the LCI chairperson informed witnessradio.org that there was a quarrel between Bishanga's workers and some tenants whose children were attacked and assaulted by the workers when they had gone to Bishanga's farm to fetch water as per their routine duty.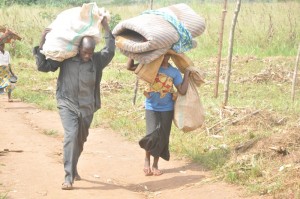 The workers who man Bisanga's farms in which all the water sources that tenants use were fenced off, informed tenants that they were not supposed to fetch water from those water sources because it meant trespassing, a thing that led head on confrontation between the tenants and landlord.
 The situation turned chaotic to the extent that Bishanga's armed workers shot in the air. A group of unspecified men armed with guns, pangas, pipes and sticks then barged into tenants' houses, assaulted the occupants, removed the doors and touched them before the affected tenants fleeing their houses to save dear lives.
Kiweewa told witnessradio.org that these assailants, who also slashed tenants' crops, have been unleashing terror at the tenants including raping their wives and daughters with a sole intention of threatening them so as to vacate their land without compensation.
 However, Bishanga has denied any wrongdoing on the part of his workers, defending them they have not tortured any single tenant of the said disputed land.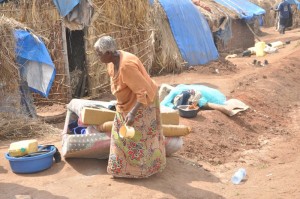 He added that even though he owns the entire piece of land in question, he gave all tenants freedom to use the water sources, wondering how tenants could fail to appreciate and instead attack his workers to the extent of touching their houses.
He added that whenever tenants complain about any of his workers, he has been arresting them and make them face the law because there is nobody above the law.
Reporting by Experito Kimazi, editing by Deo Walusimbi