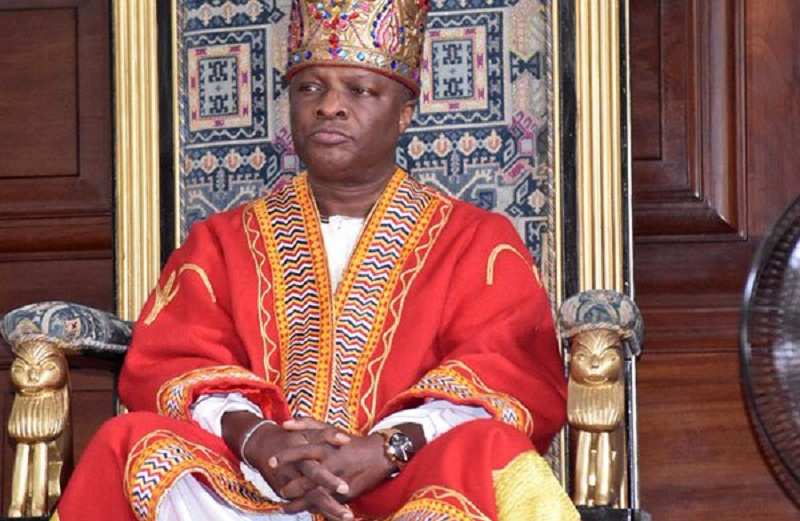 Kampala. Kabaka Ronald Mutebi II has, in his 2019 Easter message, criticised 'those in power who misuse authority to trample on the freedoms of citizens in Uganda.
He cited illegal land evictions in his Buganda kingdom and in other parts of the country as one of the major challenges the country is grappling with.
"Whenever people in power misuse authority to evict (the disadvantaged) people, make them landless, we feel touched. Jesus came to liberate our people, those with or without power," Kabaka said in a statement sent to Daily Monitor on Good Friday.
The Kabaka's concern on the rampant illegal evictions comes after President Museveni tasked MPs to expedite amendment to Land Act and demanded that a new clause be introduced to allowbibanja owners to deposit nominal ground rates (busuulu) at the sub-counties.
Mr Museveni said the new amendment should target absent landlords and those who refuse payment from bibanja owners. The President's proposal seeks to provide a permanent solution to a spate of illegal evictions and land wrangles in the various parts of the country.
In his Easter message, the Kabaga also said abuse of authority is disgraceful and uncalled for and reminded the perpetuators that Jesus Christ sacrificed himself for the freedoms of all.
The Easter season, Kabaka said should instead enable those with authority to reflect on the suffering of Jesus, the redeemer and devise ways of putting things right. The Kabaka also preached tolerance, Unity, mutual respect and accountability.
"This (Easter) should tickle our thinking on our conduct towards our people and accept to sacrifice for others especially those we serve," Kabaka said.
The Kabaka also prayed for Unity in his kingdom and the entire nation.
The Kabaka's call for unity came a day after the Supreme Court ruled to scrap age limit from the 1995 Constitution in a 4:3 judgment that appears to have polarized the country.
Opposition leaders have accused Mr Museveni, 74, of overstaying in power and removing constitutional safe guards to entrench himself, a claim the ruling party leaders dismissed as "diversionary" and explained that Mr Museveni contests and wins.
Kabaka's message adds: "Easter reminds us on our own liberation in all manner. This is why we urge leaders at all levels about the issue of liberation and liberating the people being led to overcome poverty, theft of public funds, lack of education."
The Kabaka also criticised political persecution against those fighting for a free political space or those who endeavour to have a strong economy and all forms of social freedoms.
The country has in the past two weeks witnessed excessive use of police force as authorities in four districts moved to drag opposition leader Dr Kiiza Besigye from radio stations in Jinja, Mbarara, Kabaale and Mubende. UCC has since distance itself from police actions.
Kyadondo East Member of Parliament Robert Kyagulanyi aka Bobi Wine has had his music shows cancelled by police an act that adds to a brutal experience he and many other opposition stalwarts were taken through in August of 2018 in Arua district.
The Kabaka in a hard-hitting message also asked people to be ready for an aggressive farming season when the rainy season finally arrives. The country has endured months of a protracted dry spell that has hit low-income farmers particularly in the countryside.