First solar hydro hybrid plant paused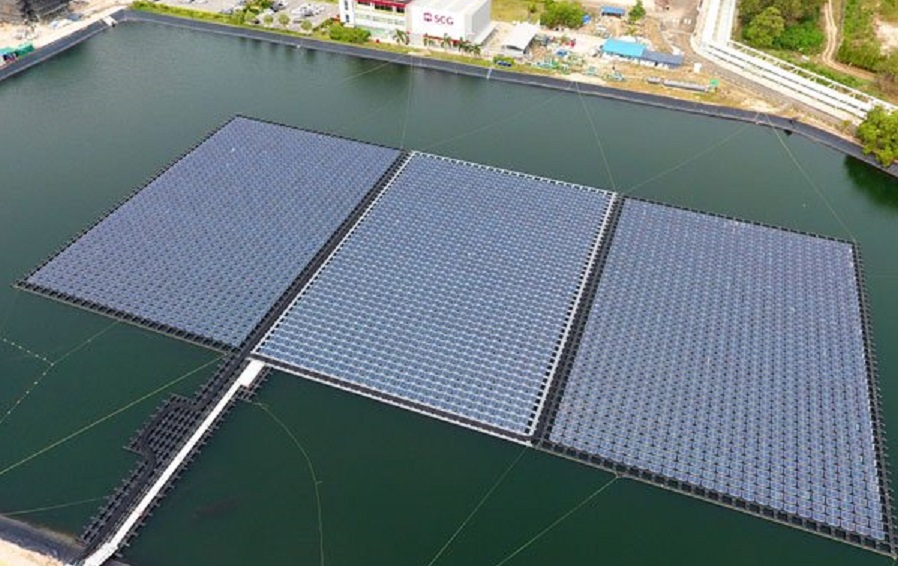 A solar hydro hybrid plant. Uganda has shelved its plan to construct a solar hydro hybrid plant. courtesy photo 
Uganda will have to wait a while longer before it can see its first solar hydro hybrid power plant.
This follows a halt on plans to establish solar on the 6.6 megawatt Nyagak III dam in West Nile.
According to Uganda Electricity Generation Company Limited, government had last year embarked on feasibility studies to ascertain the viability of a solar hydro hybrid plant.
"During the year, in collaboration with our Norwegian Partners, Malthe Winje Infrapower (MWIP) and Giertsen Energy Solutions, we were able to embark on a Solar Hydro Hybrid Feasibility Study on the Nyagak III," the generator noted in its 2019 report.
The study, the report says, was a precursor to the development of the first hybrid energy generation project in Uganda.
However, Mr Simon Kasyate, head of communications and corporate affairs at UEGCL told Daily Monitor last week that studies were concluded and it was resolved to shelve the hybrid plan.
"Studies were carried out and at the moment, we do not think it makes dollar sense to do so and it was not meeting viability for many other reasons. So at the moment, Nyagak is being developed as an explicitly hydropower project," he explains.
Not viable
Government paused plans for the hybrid over the placement of solar panels. UEGCL had earlier on envisaged that the solar panels would sit on the reservoir but it was challenging.
"We were asking ourselves where we are going to put the solar panels. Earlier thinking was that we would put them on the reservoir created; in other words, the lake behind. But we were looking at the concerns such as security and the environment," he says pondering on the existential threat the project would cause to animal life underwater.
Kasyate further explains, a large chunk of land would be needed which would require a lot of money.
Consequently, financial, environmental and social viability did not make it possible to set up the hybrid dam.
UEGCL stressed that the idea is not cremated but rather paused to first address lack of electricity in West Nile region that will be solved by the hydro dam.
The solar back up was meant to absorb the shocks created by the 'not so secret' effects of climate that cause unpredictable weather conditions.
UEGCL insists that there is still a possibility that the plan to transform the hydro into hybrid will one day come to life. This is because the generator is searching for alternative water resources other than River Nile on which to sit hydro dams.
UEGCL is considering other energy resources to boost the energy mix such that the country has not only abundant but also reliable electricity generation.
Currently, the country's electricity generation capacity is 1,254MW with peak demand of about 670MW.
Meanwhile, UEGCL plans to bring on board 48MW Muzizi hydropower plant that is awaiting German bank, KfW's no objection to proceed and award the contract to the contractor.
Elsewhere
While a new venture in Uganda, solar hydropower hybrids have been set up, elsewhere a study by the international hydropower association reveals that in December 2013, after nine months of construction, the Gonghe PV solar park was commissioned and connected to the power grid via the nearby Longyangxia hydropower plant on the Yellow River in China.
One of the concerns raised by activists, however, is the environmental degradation inflicted on water resources by large scale investments.
According to MS Diana Nabiruma, senior communications officer, Africa Institute for Energy Governance (AFIEGO) dams have been seen to be unfavourable to water resources and life underwater.
"One of the things we have raised in the past is that when you put a dam in a place, you tend to destroy economic activities that exist in that area such as fishing. You also destroy breeding grounds and habitats for some living things," she notes highlighting that for limited species, these investments could lead to extinction.
Anti-tick vaccine drive gives hope to farmers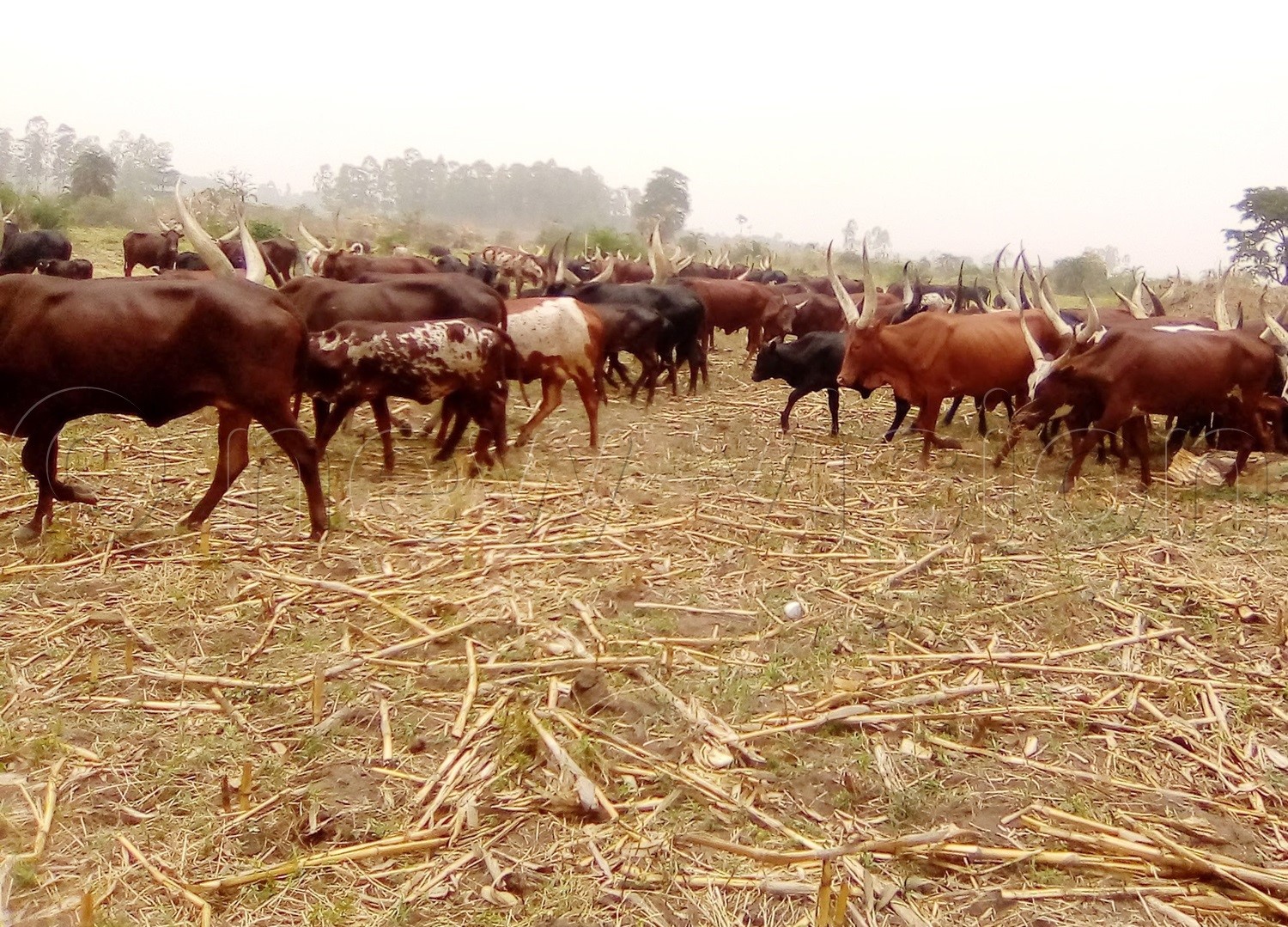 Dairy farmers in Ankole Sub-region are optimistic that the anti-tick vaccine launched by the government will solve their problem of tick resistance to acaricides.
For the last 10 years, dairy farmers across the country have decried tick resistance to acaricides, which has been ravaging the livestock sector.
Mr Emmanuel Kyeishe, a resident of Rushere in Kiruhura District and dairy farmer with more than 100 head of cattle, says dairy farmers in the cattle corridor have battled the problem of tick resistance for a long time.
"The issue of ticks has been rampant in the cattle corridor to the extent of losing our cows. We spend a lot on treating them because of ticks since they infect animals with several diseases,"  he said.
Mr Kyeishe said he loses at least two cows every month to tick-borne diseases like East Coast Fever and heart water.
"I have lost 180 cows in the last five years due to ticks and tick-borne diseases. If they do not die, they get blind and some lose their skin. But if we get a vaccine, it will have saved us a lot," he said.
Mr Kyeishe added that he has resorted to mixing agrochemicals with acaricides since the available ones on the market are failing.
Mr Jackson Bells Katongole, a dairy farmer in Kashari, Mbarara District, said if the government's move to have anti-tick vaccine is successful, quality of dairy products would improve.
"A farmer loses at least two to five cows every month and we have resorted to using different concoctions from Tanzania, Rwanda and Kenya because the problem of ticks has made us helpless," he said.
He added: "We had reached the point of mixing pesticides with acaricides because of tick resistance and in the process our cows have gone blind, lost skin and others died."
Mr Katongole further said each cow that dies is valued at around Shs2.5 million, which means that a farmer loses Shs5 million every month.
The Mbarara City Veterinary Officer, Dr Andrew Akashaba, said in Mbarara alone, there are about 60,000 head of cattle, mostly exotic breeds which are prone to ticks.
"Most of the exotic breeds of cattle are at a high risk of acquiring ticks and tick borne diseases, which are a major hindrance to livestock development in the cattle corridor," he said.
Mr Akashaba added that between 2,000 and 3,000 cows die annually in Mbarara alone due to tick-related diseases.
While launching the final clinical trial of anti-tick vaccine manufactured by National Agriculture Research Organisation at Mbarara Zardi on Thursday, the deputy director general and research coordinator, Dr Yona Baguma, assured the farmers that once the vaccine is approved, they will be spraying their cattle against ticks twice in six months as opposed to twice a week.
Original source: Monitor
Farmers fail to access farm inputs on Ministry e-platform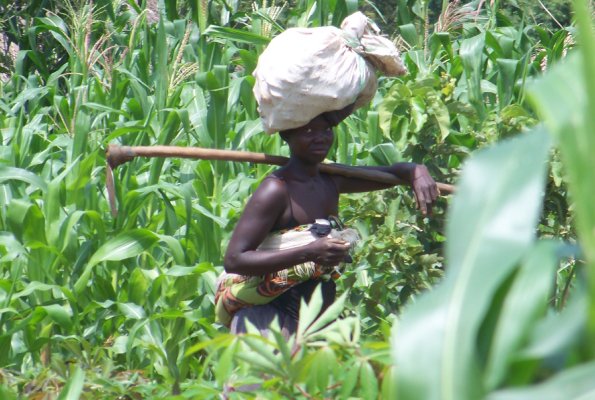 About 3,640 model farmers in Nebbi District, who were registered under the Agricultural Cluster Development Programme (ACDP) to access agricultural inputs on E-voucher, are stuck after failure of the system.
The farmers say the system has affected their planting patterns.
The Ministry of Agriculture and Animal Husbandry under the Agriculture cluster Development Programme (ACDP) introduced the e-voucher system five years ago to enable farmers access agricultural inputs electronically.
Farmers on alert as new banana virus hits Western Uganda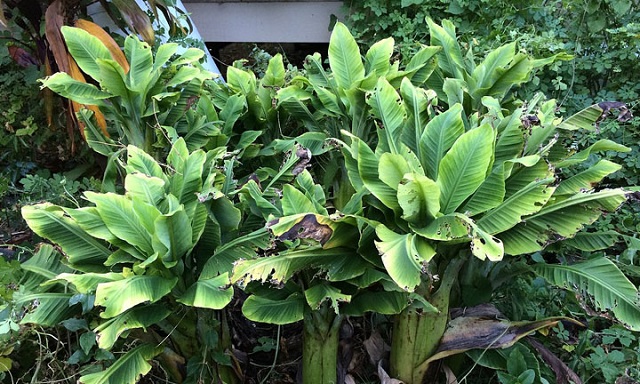 Farmers should stop getting banana plantlets from districts in Western and North-West Uganda to stop the spread of the Banana Bunchy Top Virus (BBTV) disease, Hebert Musiimenta, the Principal Agricultural Inspector in the Ministry of Agriculture Animal Industry and Fisheries-MAAIF has advised.
The Banana Bunchy Top Virus was first observed in the western Uganda districts in late 2020. In July this year, the ministry raised a red flag when the disease caused havoc on banana plantations in West Nile, Rwenzori and Tooro regions.
An infected plant presents with severe stunting, narrow leaves, chlorotic leaf margins, and dark green streaks on petioles and midribs. The affected plant also shows a rosette-like or bunchy and choked appearance. Diseased plants rarely produce fruit and when they do, the fruit is stunted and twisted.
The disease is spread by aphids and the planting of affected tubers.
The disease has the capacity to wipe out banana gardens within 3 to 5 years unless farmers practice the control measures such as the proper destruction of affected stems, control of aphids, and planting clean materials.
Hebert Musiimenta, Principal Agricultural Inspector in the Ministry of Agriculture Animal Industry and Fisheries (MAAIF), says to contain the spread of the disease, farmers should stop getting banana planting materials from Nebbi, Zombo, Arua, Maracha, and Koboko districts in North-West Uganda and Bunyangabu, Kasese, Kabarore, and Bundibugyo districts in Western Uganda.
He also advises the farmers to be cautious about planting materials from Kisoro, Kabale, Ntungamo, and Isingiro districts since they are near the border.  The disease is suspected to have spread to Uganda from the neighboring Democratic Republic of Congo (DRC) and Rwanda. Musiimenta advised farmers in an interview with URN that if they are to pick planting materials, they should first consult agriculture officers in their areas to recommend safe planting materials.
Musimenta revealed that a team of officials from the Ministry of Agriculture, Animal Industries, and Fisheries is investigating the prevalence of the virus in Kigezi region specifically districts neighboring Rwanda and DR Congo.
He says the disease has the capacity to wipe out banana gardens within 3 to 5 years unless farmers practice the control measures such as the proper destruction of affected stems, control of aphids, and planting clean materials.
Original Source: URN via The independent