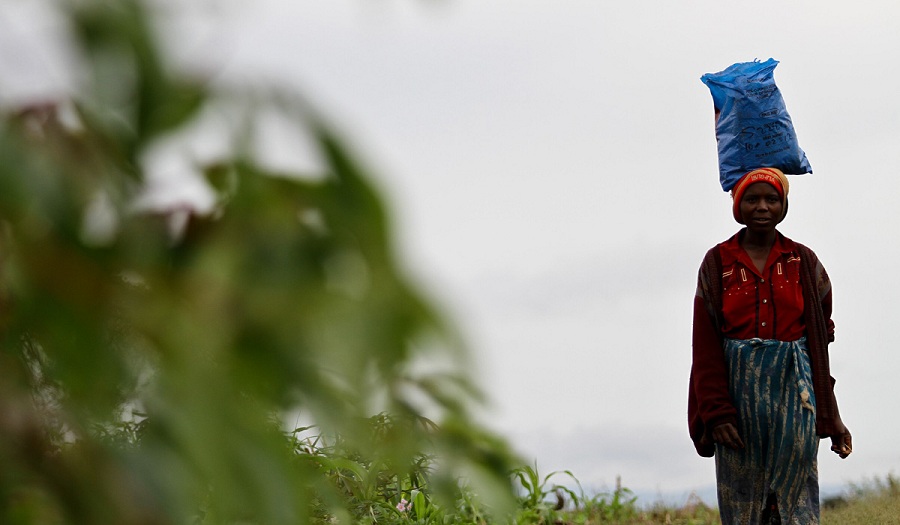 Photo by Oxfam Uganda
By witnessradio.org Team
Nakiggundu Christine, an elderly mother was arrested and charged with two counts including theft of a motorcycle while her two children are in Kiboga police detention. She's facing 10 years of imprisonment on conviction.
Nakiggundu, a resident of Kyamukadde village, Gwanira sub county, Kiboga district says, she has never imagined that one day she will be in prison for defending her land from someone claiming to have bought it but without a single document to justify his ownership claims.
For the last eight years, Nakiggundu says, she had seen three different faces of people namely Kagimu George, Paulo Siiro and Bigyemano Yofeesi claiming ownership of same land covering 2 square miles.
On 26th/09/2018; Nakiggundu was arrested and detained for a week later she was transferred from Bugabo police post to Kiboga central police station. She was being accused of allegedly stealing a motorcycle, two million Uganda shillings and threatening violence to Bigyemano Yofeesi who's forcefully taking her 40 acres of land. Nakiggundu was later taken to Kiboga Magistrates court, charged with three counts and remanded to Kiboga prison for two months.
"I have never stolen anything throughout my life. This is purely persecution to weaken my struggle to get back my land. I was born on this land several years ago and I personally bought other pieces of land that are being grabbed" Said Nakiggundu
She explains that 70% of her land has been fenced off and turned into grazing land for cows owned by Bigyemano without compensation.
Nakiggundu's two children; Nalunkuuma Edith, 29 and Kaweesi Denis, 19 are in prison facing similar charges.
Over 300 people have lost their land to Bigyemano under the protection of area police.