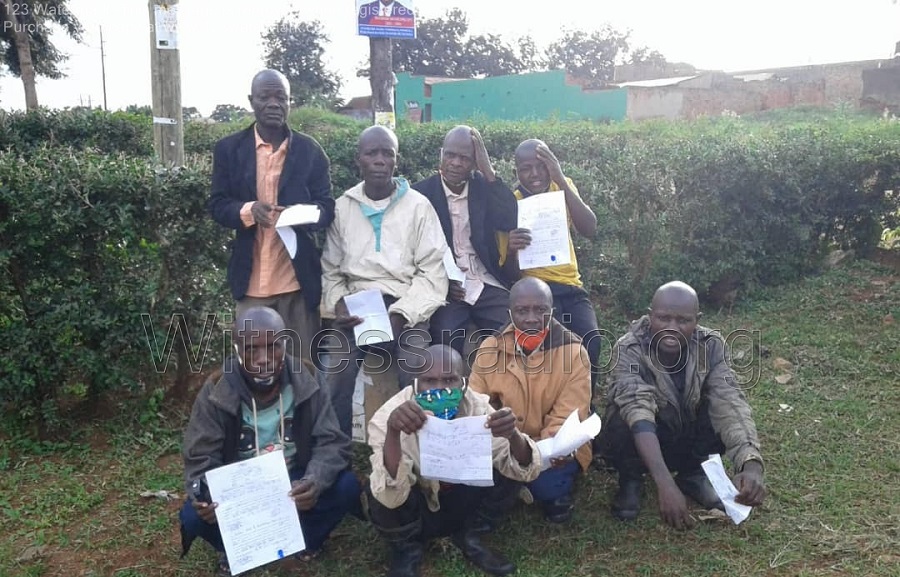 By witnessradio.org Team
Hearing of the case against 8 land rights defenders in Kiryandongo has been fixed for 12th-November-2020.
The defenders who include Fred Mwawula, Ramu Ndahimana, Samuel Kusiima, Martin Munyansia, Martin Haweka, Amos Wafula, Eliot Talemwa, and George Rwakabisha were last month charged with "threatening violence".
Hearing of the case will happen before Kiryandongo Magistrate's court.
The defenders are part of the local leaders that mobilize local communities to defend their land, particularly when facing forced evictions reportedly perpetrated by private companies including Agilis Partners, Great Season Company Limited, and Kiryandongo Sugar Limited, which have been implementing farming projects in the area.
On 15 September 2020, the eight land rights defenders were arrested by Kiryandongo police while reporting to the police station as part of their bail requirements in an ongoing case against them. After two days in detention in Kiryandongo police station, on 17 September, the eight defenders were charged with "threatening violence" and transferred to Masindi Prison.
Although the defenders on October, 16th, 2020 were released on bail, they believe that the charges brought against them are part of the on-going persecution because of their human rights work.