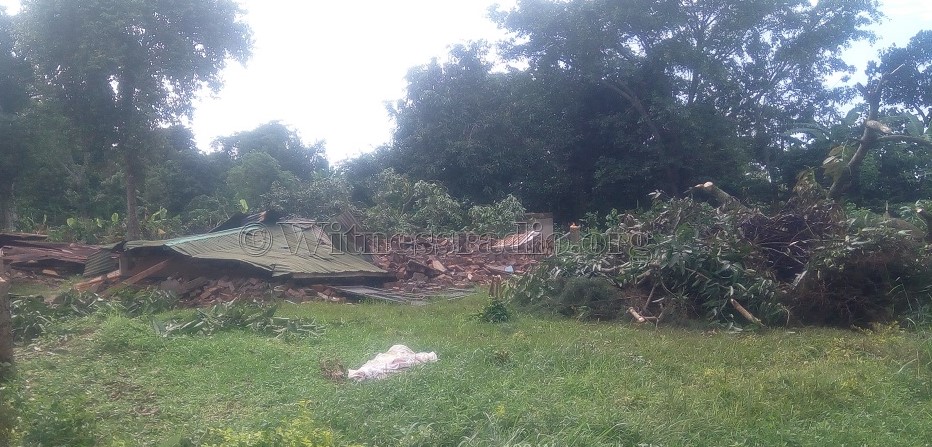 By witnessradio.org Team
A total of ten residents of Butebi village, Nakibanga ward, central division in Mityana district have been arrested and detained in connection to a land conflict.
Among them include, Peter Mukiibi, Mulindwa Henry, Kamadi , Milimu, Muwada and many others all residents of Butebi village and are detained at Mityana central police. The Wamala region spokesperson Racheal Kawala has confirmed the arrest.
The arrests come at a time when residents accuse laborers of one, Earnest Biziire for torturing them after he fraudulently acquired the land they have  lawfully occupied and cultivated for decades. The residents say that Baziire now wants to illegally evict them.
The same groups of residents again accuse Biziire and his agents for allegedly being responsible for the death of Evelyn Nagawa, a resident of Butebi, who was gruesomely killed, a month ago.
Kalule Christopher, a grandson to the deceased says they found late Nagawa's body at the fence of Biziire's tomato plantation. "The area police is yet to release its findings surrounding the circumstances under which late Nagawa was murdered" Kalule added.
The area local council chairperson, Herbert Wassajja said more should be done to resolve the land dispute because my residents live under excessive fear.
"Residents no longer sleep in their houses for fear of being arrested, since police violently breaks into their houses at night to arrest them. They accuse area police for being partisan in this matter as all their actions suggest to be working for Biziire,'' he added.