Africa's green revolution stumbles at Congo project to solve food shortages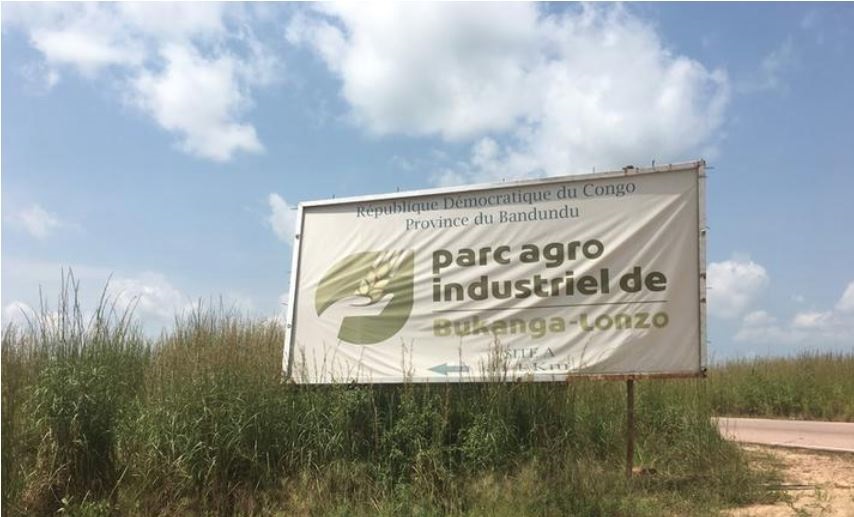 DAKAR (Reuters) – In 2014, Democratic Republic of Congo officials trumpeted the launch of a sweeping initiative they said would solve food shortages in one of the world's poorest countries.
The plan: to transform land covering more than 17,900 square kilometres of the central African nation – more than half the landmass of former colonial master Belgium – into use for industrial-scale agriculture to boost food production.
That summer, President Joseph Kabila inaugurated an 800-square-kilometre plot in western Congo called Bukanga Lonzo, the first of 22 planned projects across the country to produce everything from maize to sunflowers to poultry.
Three years later, the pilot had collapsed. Activity on site ground to a halt after the South African company brought in as a co-investor and to manage the park left, saying it hadn't been paid by the Congolese government in nearly a year.
With more than 60 percent of the world's unexploited arable land but struggling to feed its surging population, Africa has become the latest laboratory for governments, development agencies and researchers trying to lead a new green revolution.
But experiments like Bukanga Lonzo serve as cautionary tales for those in search of quick fixes, showing how weak investor interest, poor infrastructure and byzantine land regulations can stymie Africa's agricultural potential.
These days, police guard the park entrance, where a billboard partially obscured by overgrown grass still displays the insignia of a hand cupping a stalk of wheat.
Congolese officials acknowledge the project's collapse but express hope the pilot, and the broader initiative, can be revived.
In an interview, Congo's economy minister Joseph Kapika said that Bukanga Lonzo "completely failed." The minister blamed the South African company that had managed the park and said it had left "in bad faith." He added that the government plans to re-launch the park with a focus on livestock.
The company, Africom Commodities Pty Ltd, disputes Kapika's claims about what went wrong. Africom's chief executive, Christo Grobler, said the problem was high costs and an unreliable government partner that would change its mind from day to day about the project's direction. He said the company had incurred more than $50 million in losses at Bukanga Lonzo.
The company said it and the government spent more than $250 million combined on the project plus a related market and fertilizer factory but the park had produced at most 15,000 tonnes of maize in total – a fraction of the 350,000 tonnes annually forecasted by next year in marketing material.
The economy minister, in the interview, declined to comment on the cost of the project. Congo's agriculture ministry declined to comment. The portfolio minister, who oversees state contracts, did not respond to multiple requests for comment.
Park officials declined to be interviewed or grant Reuters access to the site. Kabila's deputy chief of staff did not respond to a request for comment. LIMITED SUCCESS
With a food-import deficit running into the tens of billions of dollars and a spiraling numbers of undernourished inhabitants, Africa is casting about for ways to boost agricultural productivity.
Some countries, including Nigeria and Tanzania, have turned to agro-industrial parks — concentrations of large farms, processing factories and related infrastructure – modeled after similar sites in India, Brazil and Vietnam.
But efforts in Africa so far have met limited success, according to a 2017 report by the United Nations.
Some specialists in agricultural innovation say industrial-scale farming can work but the approach in Africa is often flawed. "No one's figured out the model that can make this work at sufficient scale," said Patrick Guyver, who has consulted on agriculture projects across Africa.
The African Development Bank is nevertheless accelerating a push for projects such as Bukanga Lonzo, for which it provided about $1 million to finance a feasibility study.
The bank said it committed last year to 101 million euros for an Ivory Coast project and that it is due this year to consider funding for three others. It held a conference in Tunis in February to discuss new projects in Ethiopia, Togo, Mozambique, and elsewhere.
African Development Bank spokesman Chawki Chahed, in emailed responses to questions, said Bukanga Lonzo had not failed and could still be resurrected. He added that in general such projects "are complex and so their development and design are gradual." He said the Bank plans to spend $2.2 million on feasibility studies for three more agro-industrial parks planned in central and southeastern Congo, without specifying when the studies would begin.
"PEOPLE ARE STARVING"
A key proponent of Congo's plan was John Ulimwengu, an advocate of industrial-scale agriculture in Africa and a fellow at the International Food Policy Research Institute in Washington D.C.
In 2013, Ulimwengu was advising Congo's then-Prime Minister Augustin Matata Ponyo and pushed for a pilot project to produce food for export and domestic consumption, according to Ulimwengu and other officials involved in the project.   Some people urged the government to do further research before embarking on the Bukango Lonzo initiative. That included Calestous Juma, a professor of farming innovation at Harvard University in Cambridge, Mass., whom Ulimwengu briefed on the project in a January 2014 meeting, both men told Reuters. Juma has since passed away.
The prime minister insisted on moving more quickly, according to Ulimwengu. "I remember the prime minister telling us, 'I am a politician. I made some promises to the population. While we are doing this, people are dying, people are starving,'" Ulimwengu said.
Gloria Mangoni, who worked in the prime minister's office at the time, also said they were under pressure to produce results quickly and that political considerations sometimes prevailed over economic ones. Matata, who was replaced as prime minister in late 2016, did not respond to a request for comment. In a recent speech, he blamed Bukanga Lonzo's problems on the site's poor soil quality.
Ulimwengu said he continues to support the agro-industrial approach and lays most of the blame for Bukanga Lonzo's difficulties on political instability in Congo that has scared off investors. RED FLAGS In early 2014, the Congolese government signed a five-year contract with Africom, whose subsidiary was partnering with the government on a fertilizer factory in southwestern Congo. The government invested a total of $161.2 million in Bukanga Lonzo as well as a market in Kinshasa intended to sell the produce and the fertilizer factor, according to Africom. Africom said it invested $91.3 million in those projects.
The following year, in 2015, audit firm Ernst & Young raised red flags in a report commissioned by the finance ministry. Ernst & Young said prices the park paid for equipment from Africom's sister companies were "excessively higher" than those offered by competitors and that promised infrastructure had not materialised, according to the report. In a response to Ernst & Young reviewed by Reuters, Africom said the audit firm failed to account for the high costs of providing warrantees and spare parts in Congo and also misunderstood the nature of some of the promised work. Ernst & Young declined to comment.
In early 2016, the government fell behind on its monthly $4.8 million payments to Africom to manage the park as low prices for Congo's main exports copper and cobalt ate into public finances, said Grobler, Africom's CEO.
After September of that year, the government stopped paying Africom altogether, he added.
Additional reporting by Patient Ligodi; Editing by Cassell Bryan-Low
Source: Reuters
Complaint against unprofessional conduct of the DPC Kiryandongo district for aiding and abetting land grabbing in kiryandongo district.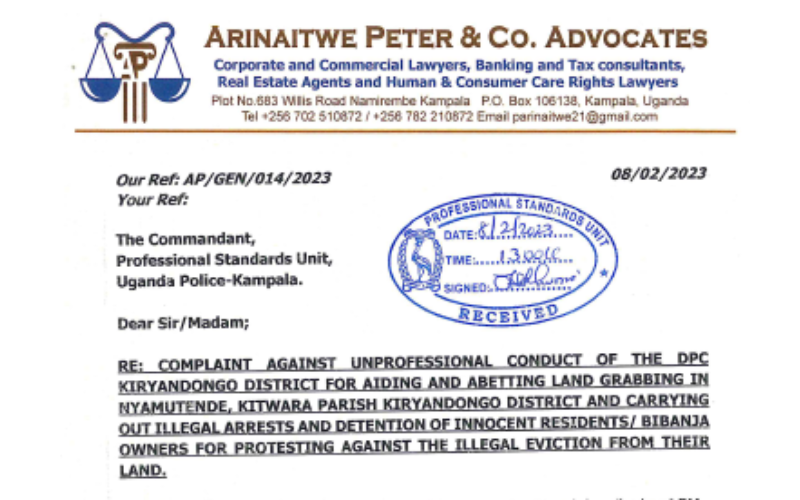 The Commandant,
Professional Standards Unit, Uganda Police-Kampala.
Dear Sir/Madam;
RE: COMPLAINT AGAINST UNPROFESSIONAL CONDUCT OF THE DPC KIRYANDONGO DISTRICT FOR AIDING AND ABETTING LAND GRABBING IN NYAMUTENDE KITWARA PARISH KIRYANDONGO DISTRICT AND CARRYING OUT ILLEGAL ARRESTS AND DETENTION OF INNOCENT RESIDENTS/ BIBANJA OWNERS FOR PROTESTING AGAINST THE ILLEGAL EVICTION FROM THEIR LAND.
We act for and behalf of the Lawful and bonafide occupants of Land described as LRV MAS 2 FOLIO 8 BLOCK 8 PLOT 22 (FORMERLY KNOWN AS RANCH 22).
Our Clients are residents of Nyamutende Village, Kitwara Parish in Kiryandongo District where they have lived for more than 30 years and sometime in 2017, they applied for a lease of the said Land to Kiryandongo District Land Board through the Directorate of Land Matters State House.
As they were still awaiting their Application to be processed, they were shocked to establish that the said land had been instead leased to and registered in the names of Isingoma Julius, Mwesige Simon, John Musokota William, Tumusiime Gerald, Wabwire Messener Gabriel, Ocema Richard and Wilson Shikhama, some of whom were not known to the Complainants. A copy of the Search is attached hereto
Our clients protested the above action and appealed to relevant offices, but were shocked to discover that the above persons had gone ahead and sold the same to a one Maseruka Robert.
Aggrieved by these actions, the Complainants appealed to the RDC who advised them to institute proceedings against the said persons, and assigned them a one Mbabazi Samuel to assist them to that effect. The said Mbabazi accordingly filed Civil Suit Noa 46 of 2019 against tne said registered proprietors at Masindi High Court challenging the illegal and fraudulent registration, sale and transfer of the subject land to Maseruka Robert.
While awaiting the progress of the case mentioned hereinabove, the Complainants were surprised to find that the said Mbabazi, instead of assisting them, he went into a consent settling the said suit on their behalf without their knowledge or consent. A copy of the Consent is attached hereto.
Among the terms of the said consent Judgment was that the residents would be compensated without specifying how much and would in return vacate the Land.
As if that was not enough, Maseruka Robert and Mbabazi Samuel are going ahead to execute the said Consent Judgment by forcefully evicting the occupants without compensation which has prompted the complainants to challenge the said Consent by applying for its review and setting aside at Masindi High Court which is coming up for hearing on the 29th March 2023. A copy of the Application is attached hereto.
Sensing the imminent threat of eviction, we also filed an application for interim stay of execution of the said consent to avoid rendering their application for review nugatory but unfortunately the same could not be heard on the date it was fixed for hearing (6th February 2023). A copy of the Application is attached hereto
On Thursday last week, three tractors being operated by 6 workers of a one Mbabazi Samuel [the very person who had been entrusted to represent our Clients to secure their Land through Civil Suit No.46 of 2019] encroached close to 50 acres of our Clients' land and started ploughing it but our Client's protested and chased them away.
We have however been shocked to receive information from our Clients that on Sunday at Mid night, 3 police patrols invaded the community in the night and arrested community members; Mulenje Jack, Steven Kagyenji, Mulekwa David, Ntambala Geoffrey, Tumukunde Isaac 15 years, Kanunu Innocent, Mukombozi Frank, Kuzara, Rwamunyankole Enock, and took them to Kiryandongo Police Station where they are currently detained.
We strongly protest the illegal arrests and detention of our Clients as this is a carefully orchestrated land grabbing scheme by Maseruka Robert and Mbabazi Samuel who are  receiving support from the DPC Kiryandongo.
The purpose of this Letter therefore is to request your good office to investigate the misconduct, abuse of office and unprofessionalism of the said DPC Kiryandongo District and all his involvement in the land grabbing schemes on land formerly known as Ranch 22.
Looking forward to your urgent intervention,
C.C The Head Police Land Protection Unit Police Head Quarters Naguru
CC The RDC Kiryandongo District
CC The Chairman LCVKityadongo District
CC The Regional Police CommanderAlbertine Region
The Executive Director of Witness Radio Uganda talks about the role played by Witness Radio in protecting communities affected by large-scale agribusinesses in Kiryandongo district in an interview with the ILC.
Witness Radio Uganda wins the best CSO land rights defenders award at the National Land Forum Awards.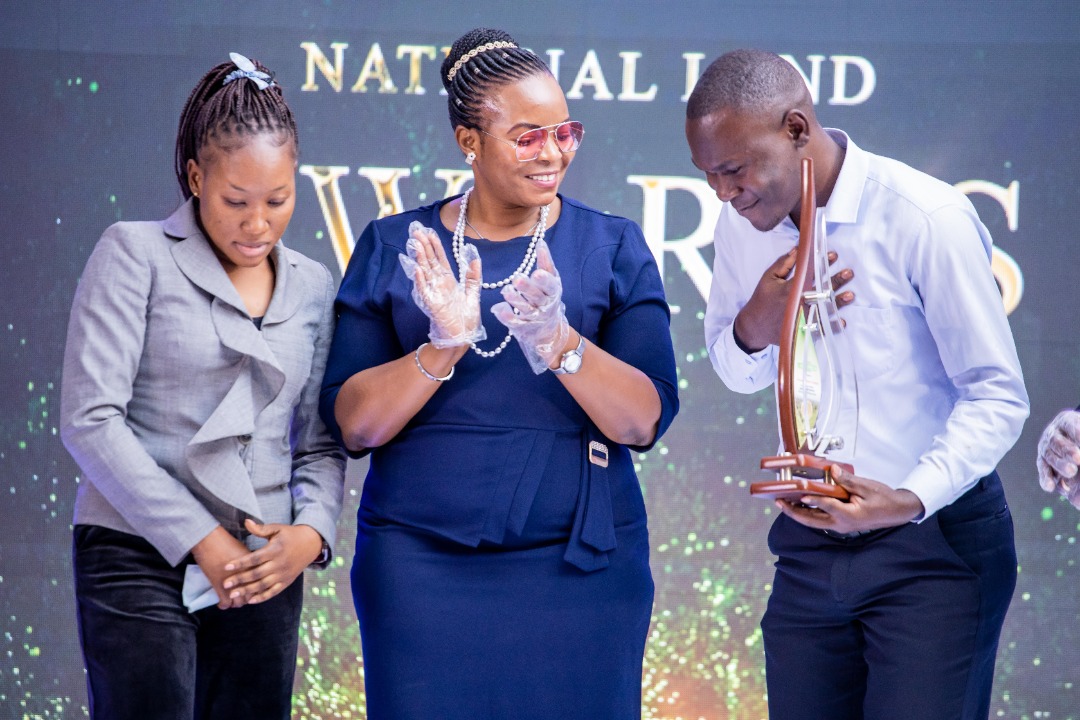 By Witness Radio Team
Uganda's leading land and environmental rights watchdog, Witness Radio has been awarded the best CSO land rights defender award 2022 in the recently concluded National Land Forum Awards held last week at Mestil hotel in Kampala.
Witness Radio's executive Director, Jeff Wokulira Ssebaggala attributed the award to the community land and environmental rights defenders who stand up against the intimidation and different forms of harassment from land grabbers (economically powerful and politically connected companies and individual investors).
"This is an award for defenders at a community level. They work in very deadly environments filled with harassment, torture, death threats, arrest, trumped-up charges, and kidnaps among others to advocate for community land and environment rights. This is happening at a spate where criminalization and silencing of  community land rights defenders are at increase." Jeff added.
The award has come at a time when hundreds of Ugandans in different parts of the country are accessing services provided by the organization ranging from legal service provisions, non-judicial mechanism engagements, empowerment to help them understand their rights, and using the same knowledge to use the same skills to push back against illegal and forced evictions
The chairman of the organizing committee of the second National Land Forum, Mr. Jimmy Ochom noted some progress on legislation in Uganda's land Governance. He cited growing inequalities on land where the poor are more vulnerable.
During awards, the state minister for housing, Hon persis Namuganza revealed that the government approved the plan for 2018-2040 that maps the land use in the country.
According to the minister, the government had identified land for settlement, game reserves, wildlife, arable land for farming, and water bodies among others in the plan which she said was passed a few weeks ago.
The event was organized by Oxfam and partners and provided a platform for discussions by the different actors in the land sector on issues around land governance, including land rights, land administration, and land governance for improved collaboration, cooperation between the actors, and improved land service delivery for Ugandans under a theme "Taking stock of the National Land Policy in addressing Land inequality in addressing Land inequality in Uganda."
Other categories of awards that were won by different organizations and individuals including Mr. Eddie Nsamba-Gayiiya for his contribution to research on land rights, Justice Centers Uganda for Promoting Access to Land Justice, and Mr. Henry Harrison Irumba for Championing Legal Reforms among others.