CSOs urge banks and other IFIs not to finance E.Africa oil pipeline project…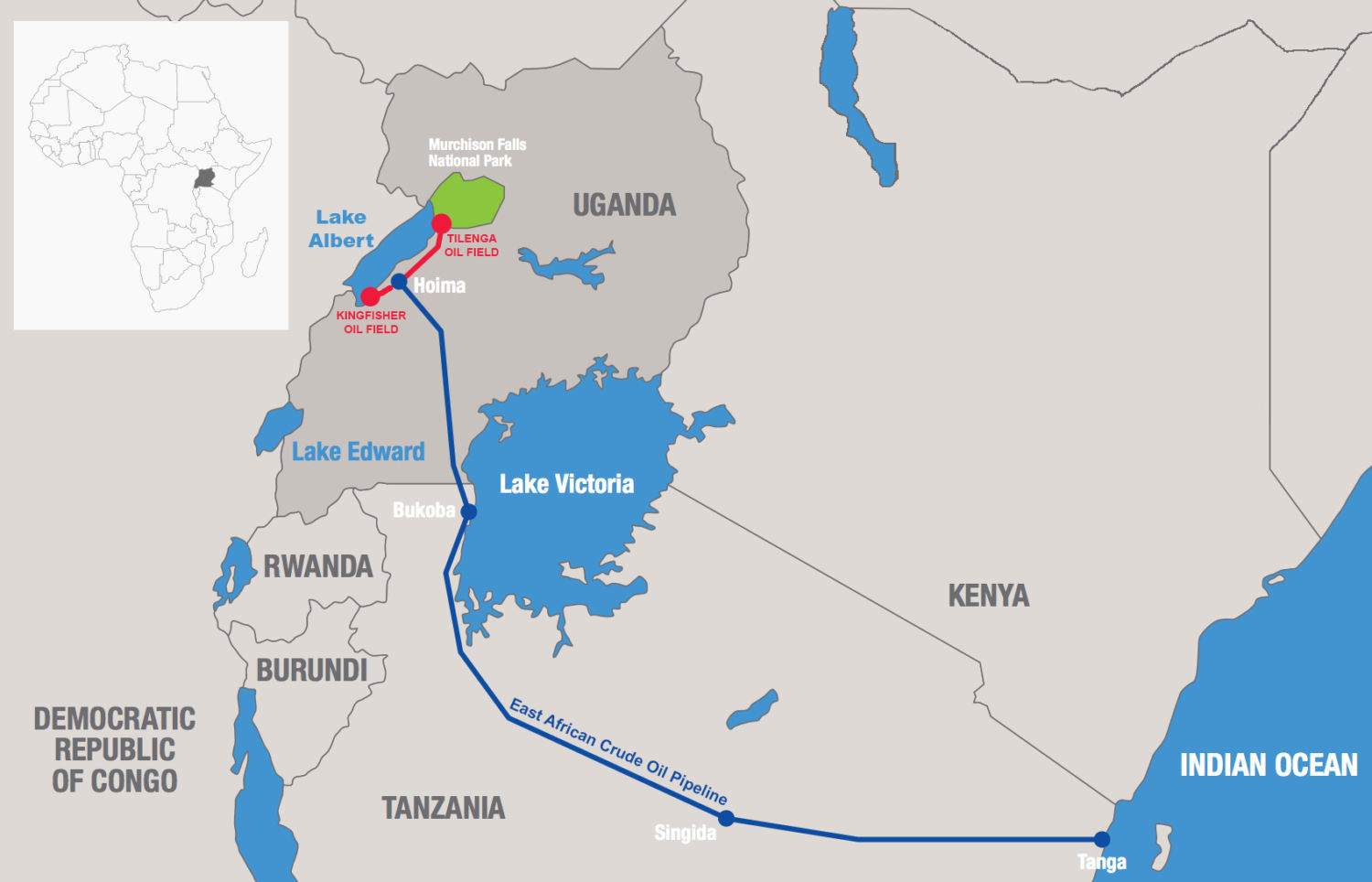 By witnessradio.org Team
Kampala – Uganda – More than 260 charities on Monday, the 1st/March/2021 urged banks and international financial institutions throughout the World not to finance a $3.5 billion oil pipeline in East Africa, concerned the project could lead to the loss of land for poor communities and livelihoods, environmental destruction and surging carbon emissions.
In a signed open letter 263 charities, estimated that once the project financing is availed, it will displace 14,000 households across Uganda and Tanzania will lose their land and hundreds of families will need to be resettled as a result of the pipeline and oil development.
As currently planned, the East African Crude Oil Pipe Line (EACOP) will pass through 178 villages in Uganda and 231 in Tanzania, leading to massive physical and economic displacement.
The proposed 1,445-kilometer crude oil pipeline worth $2.5 billion will stretch from Hoima in Uganda to the port of Tanga in Tanzania and expected to carry 216,000 barrels of crude oil per day (10.9 million metric tons per year) at 'plateau production' 
South Africa's Standard Bank, Japan's SMBC, and China's ICBC are all advising the parties behind this pipeline, and are likely to be working to arrange the project finance loan. They'll need other financiers to join them.
However, the undersigned CSOs from across the world who stand in solidarity with the directly affected communities and local CSOs defending community rights have urgently demanded financial institutions of the project to halt its funding that would displace tens of thousands of people, endanger the critical ecosystems of the Lake Victoria basin area and also putting in danger the climate catastrophe.
 In another part of the open letter to the financiers of the project explain that the project has already caused the large-scale displacement of local communities and poses grave risks to protected environments, water sources, and wetlands in both Uganda and Tanzania, including the Lake Victoria basin, which millions of people rely upon for drinking water and food production
According to the organizations, the same company has not yet compensated over 5,000 people in Uganda whose land was acquired to develop the pipeline project between 2018 and 2019.
"These people were stopped from cultivating on their land and setting up new developments. This has left people impoverished. The impacts of this increased poverty are being felt by women, parents, children, the elderly and others who were mainly using the land to grow income-generating (cash) and perennial crops," reads the part of the letter.
According to calculations based on the specific fuel density of the EACOP blend, the emissions from the burning of this fuel would be at least 34.3 million metric tons of CO2-equivalent (CO2e) per year. These emissions will dwarf the current annual emissions of its two host countries combined, and will in fact be roughly equivalent to the carbon emissions of Denmark.
In addition to significantly contributing to the climate crisis, the project poses serious environmental and social risks to protected wildlife areas, water sources, and communities throughout Uganda and Tanzania.
Extraction at the oil fields in Albertine Graben will jeopardize the Murchison Falls National Park, which is important for tourism as Uganda's second most visited national park. In addition, the mangroves at the coast of Tanzania which the pipeline puts at risk support approximately 150,000 people, in addition to the ecological services they provide. The 300 permanent jobs the pipeline is expected to create will not compensate for the loss of jobs in agriculture, tourism, and mangroves.
Nearly a third of the planned pipeline (460 kilometers) will be constructed in the basin of Africa's largest lake, Lake Victoria where more than 30 million people depend on Lake Victoria for water and food production. The pipeline also crosses several rivers and streams that flow into the lake, including the Kagera River.  Possible spills from the pipeline due to bad maintenance, accidents, third-party interference or natural disasters, risk freshwater pollution and degradation in this area – a likelihood that is even greater since the area around Lake Victoria is an active seismic area.
As a result of these risks, the project is facing significant local community and civil society resistance. 
In November 2020 in Uganda, over 877 petitioners – including 810 directly affected people – signed a petition to Total and the other EACOP project developers. They called on the oil companies to prioritize environmental conservation and community livelihoods over the EACOP project.
The CSOs, therefore, call on all banks and all financial institutions with a business relationship to Total and CNOOC to publicly commit not to participate in financing the EACOP project or associated oil projects, engage with the governments of Uganda and Tanzania and other financiers to promote an energy future for East Africa that, does not rely on oil or other fossil fuels, but rather on clean energy alternatives; and to demand that Total acts immediately to compensate people already affected by the pipeline for the impacts to their land.
Statement: The Energy Sector Strategy 2024–2028 Must Mark the End of the EBRD's Support to Fossil Fuels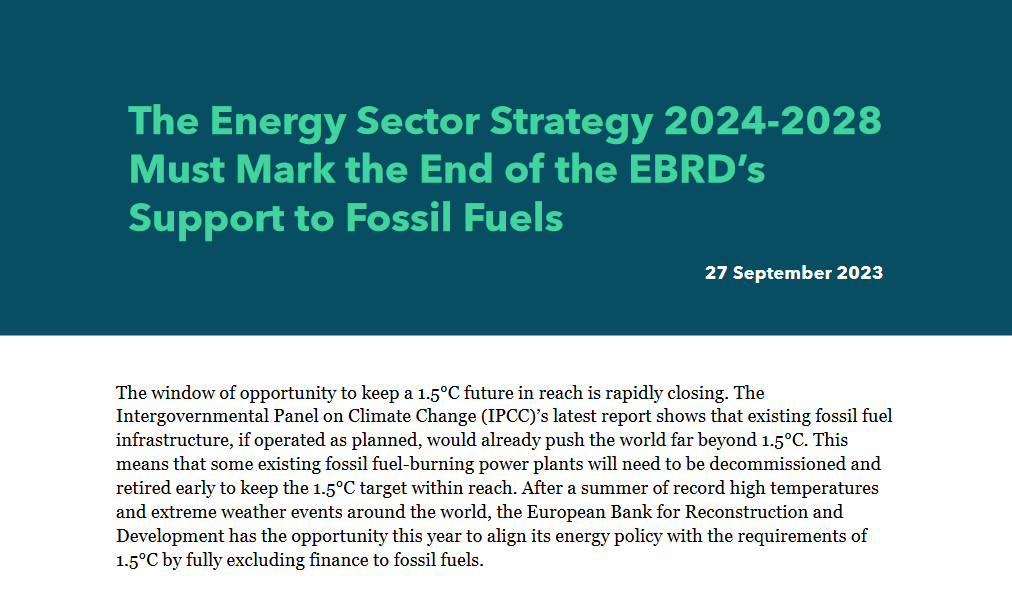 The European Bank for Reconstruction and Development (EBRD) is due to publish a new Energy Sector Strategy before the end of 2023. A total of 130 civil society organizations from over 40 countries have released a statement calling on the EBRD to end finance for all fossil fuels, including gas.
From 2018 to 2021, the EBRD invested EUR 2.9 billion in the fossil energy sector, with the majority of this support going to gas. This makes it the third biggest funder of fossil fuels among all multilateral development banks, behind the World Bank Group and the Islamic Development Bank.
The EBRD has already excluded coal and upstream oil and gas fields from its financing. The draft Energy Sector Strategy further excludes oil transportation and oil-fired electricity generation. However, the draft strategy would continue to allow some investment in new fossil gas pipelines and other transportation infrastructure, as well as gas power generation and heating.
In the statement, the civil society organizations point out that any new support to gas risks locking in outdated energy infrastructure in places that need investments in clean energy the most. At the same time, they highlight, ending support to fossil gas is necessary, not only for climate security, but also for ensuring energy security, since continued investment in gas exposes countries of operation to high and volatile energy prices that can have a severe impact on their ability to reach development targets. Moreover, they underscore that supporting new gas transportation infrastructure is not a solution to the current energy crisis, given that new infrastructure would not come online for several years, well after the crisis has passed.
The signatories of the statement call on the EBRD to amend the Energy Sector Strategy to
fully exclude new investments in midstream and downstream gas projects;
avoid loopholes involving the use of unproven or uneconomic technologies, as well as aspirational but meaningless mitigation measures such as "CCS-readiness"; and
strengthen the requirements for financial intermediaries where the intended nature of the sub-transactions is not known to exclude fossil fuel finance across the entire value chain.
Source: iisd.org
Download the statement: https://www.iisd.org/system/files/2023-09/ngo-statement-on-energy-sector-strategy-2024-2028.pdf
Almost 2,000 land and environmental defenders were killed between 2012 and 2022 for simply standing up to protect our planet and us all from the accelerating climate crisis.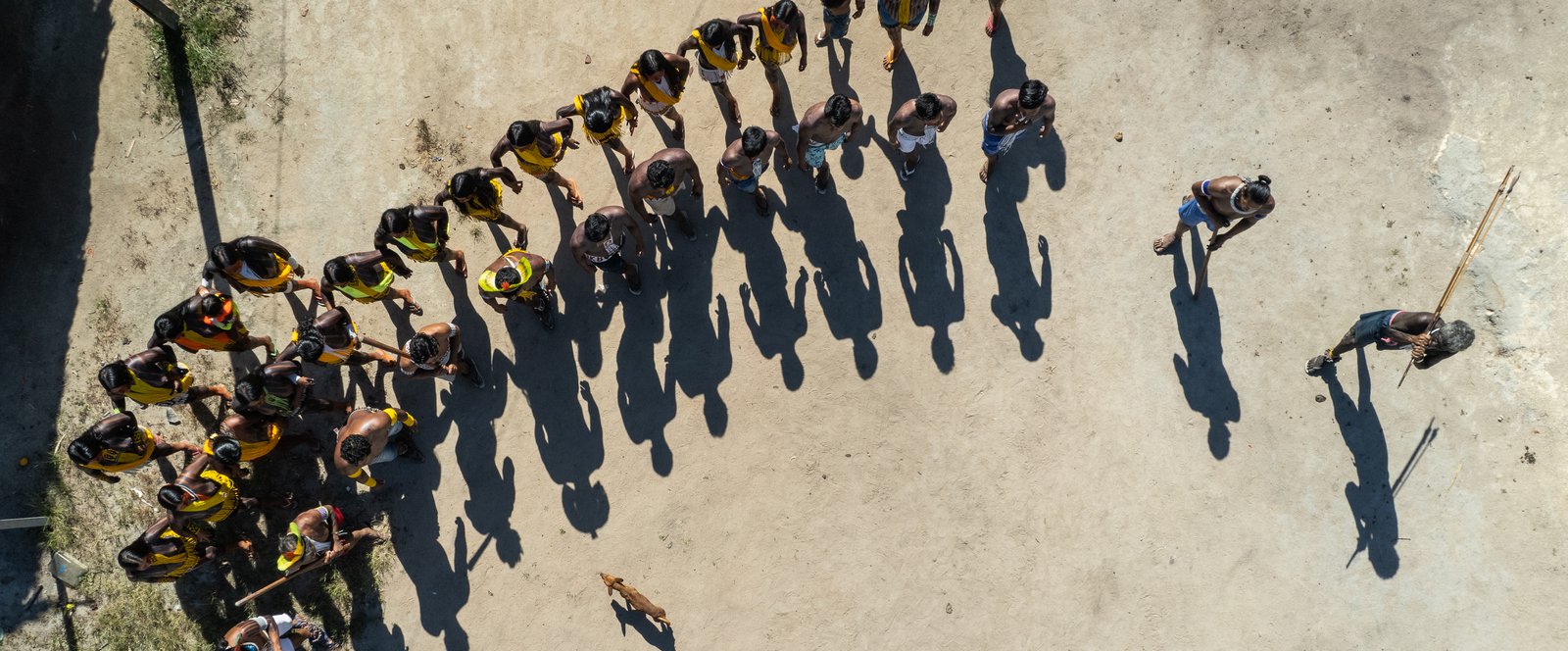 For the past 11 years, Global Witness has documented and denounced waves of threats, violence and killings of land and environmental defenders across the world, and 2022 marks the beginning of our second decade documenting lethal attacks. The world has changed dramatically since we started documenting these in 2012. But one thing that has not changed is the relentlessness of the killings.
Last year, at least 177 defenders lost their lives for protecting our planet, bringing the total number of killings to 1,910 since 2012. At least 1,390 of these killings took place between the adoption of the Paris Agreement on 12 December 2015 and 31 December 2022.
On average, a defender was killed every other day in 2022, just as was the case in 2021. Although the overall figure is slightly lower last year than in 2021, when we recorded 200 killings, this does not mean that the situation has significantly improved. The worsening climate crisis and the ever-increasing demand for agricultural commodities, fuel and minerals will only intensify the pressure on the environment – and those who risk their lives to defend it. Increasingly, non-lethal strategies such as criminalisation, harassment and digital attacks are also being used to silence defenders.
The situation in Latin America remains particularly concerning. In 2022, the region accounted for 88% of killings – an ever-growing majority of the world's cases. A total of 11 of the 18 countries where we documented cases in 2022 were in Latin America.
Colombia tops the global ranking with 60 murders in yet another dire year for the country. This is almost double the number of killings compared to 2021, when 33 defenders lost their lives. Once again, Indigenous peoples, Afro-descendant communities, small-scale farmers and environmental activists have been viciously targeted. Yet there is hope; when Gustavo Petro, the first leftist president in contemporary Colombia, took office in August 2022, he promised social transformation and enhanced protection for defenders. No government had committed to that before.
In Brazil, 34 defenders lost their lives, compared to 26 in 2021. Defenders in Brazil faced relentless hostility from former president Jair Bolsonaro's government, whose policies have opened up the Amazon to exploitation and destruction, have undermined environmental institutions and have fuelled illegal invasions of indigenous lands.
Mexico, the country with the highest number of killings in 2021, saw a significant drop from 54 murders in 2021 to 31 in 2022. At least 16 of those killed were Indigenous peoples, and four were lawyers. The overall situation in Mexico remained dire for land and environmental defenders, and non-lethal attacks – including intimidation, threats, forced displacement, harassment and criminalisation – continued to seriously hamper their work.
With 14 murders in 2022, Honduras has the world's highest per-capita killings. The country's first-ever female president, Xiomara Castro, has committed to protecting defenders. Yet early trends from 2023 point to ongoing rife violence, with reports of killings and non-lethal attacks across the country.
Read more: globalwitness
Africa Climate Summit 2023 Set to Surrender the Continent to Green Colonialism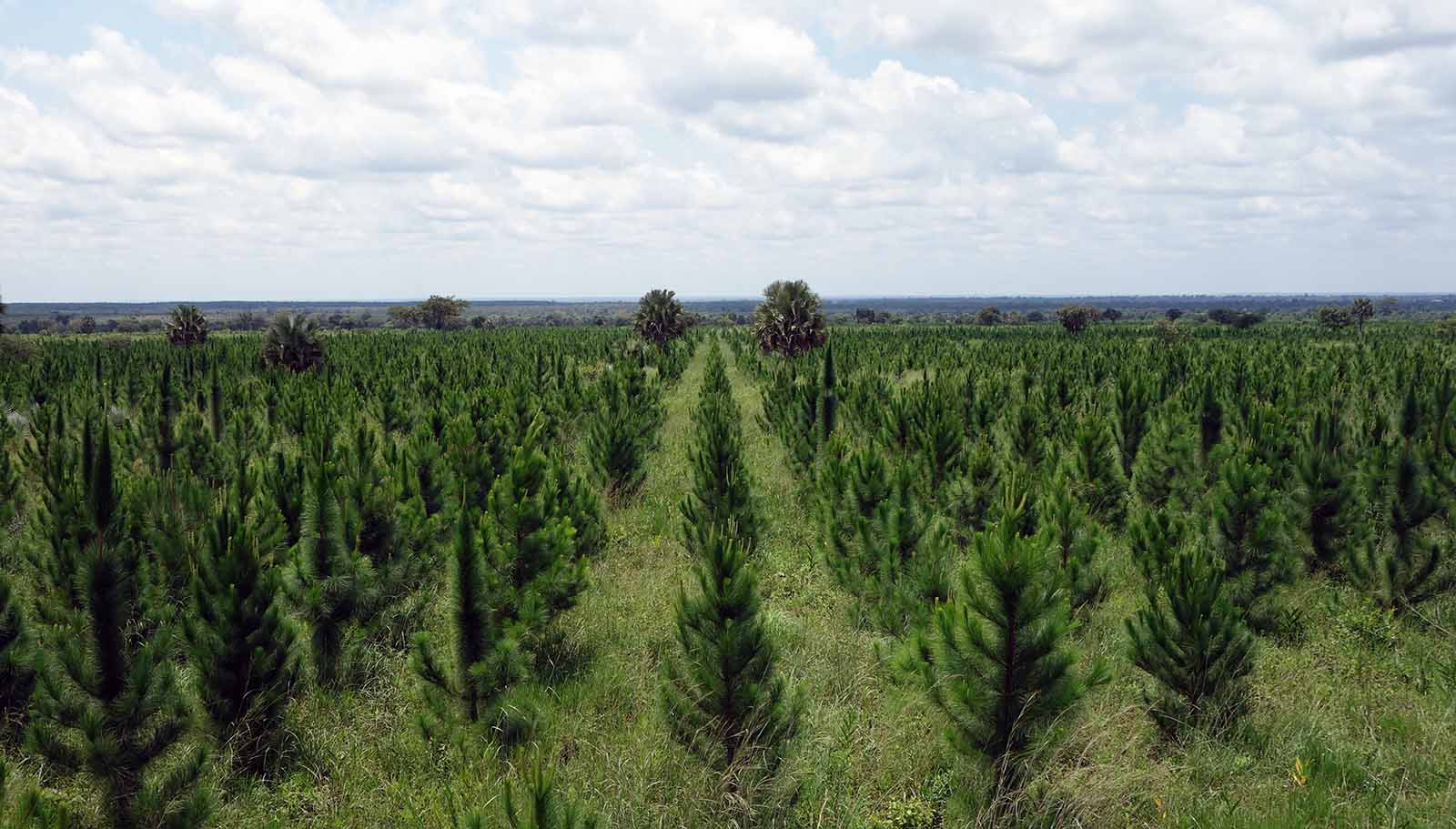 —FOR IMMEDIATE RELEASE—
August 30, 2023; 12:00 AM PDT
Media Contact: amittal@oaklandinstitute.org, +1 510-469-5228
Officials from African governments, international institutions, and the private sector will converge at the Africa Climate Summit in Nairobi, September 4 – 6, 2023, to shape the course of Africa's climate action.
With carbon offset schemes and tree plantations set to take center stage — despite their devastating impact along with the corruption and fraud that plague voluntary carbon markets — the Oakland Institute denounces the alarming direction taken by the event.
An examination of the African Forestry Impact Platform (AFIP), bankrolled by European development finance institutions, Japanese oil interests, and an Australian investment firm, lays bare the green colonialism that President Ruto of Kenya is promoting on the continent.
Oakland, CA — With carbon offset schemes and tree plantations set to take center stage at the Africa Climate Summit (ACS) and Africa Climate Week (ACW) — despite their devastating social and environmental impacts and the prevailing corruption and fraud within the voluntary carbon markets — a new report from the Oakland Institute, Green Colonialism 2.0: Tree Plantations and Carbon Offsets in Africa, denounces the alarming direction taken by the Summit. Starting on September 4, 2023 in Nairobi, Kenya, the two events aim to establish a common position for Africa on the climate crisis for the upcoming COP 28 conference in Dubai, slated for December 2023.
The outcome will have significant implications, given the ACS and ACW — both organized by the government of Kenya — are expected to shape the trajectory of climate action for the continent. The focus and intentions of the events, centered on "leveraging" Africa's abundant "assets" to drive "green growth and climate finance solutions," raise serious concerns. "This approach only paves the way for further resource extraction while sidelining the rights and interests of local and Indigenous communities," said Anuradha Mittal, Executive Director of the Oakland Institute.
Bankrolled by European development finance institutions, Japanese oil interests, and an Australian investment firm, the African Forestry Impact Platform (AFIP), examined in the report, exemplifies the green colonialism that President Ruto of Kenya is promoting on the continent — opening the door for more extraction of Africa's resources. Despite AFIP's claim of promoting "nature-based solutions," a troubling pattern of exploitation and greenwashing underscores its investments, stakeholders, and financial backers. AFIP's first acquisition is Green Resources, a Norwegian plantation forestry and carbon credit company notorious for its history of land grabbing, human rights violations, and environmental destruction across Uganda, Mozambique, and Tanzania.
Kenya's promotion of voluntary carbon markets overlooks their fundamental flaws. Over the span of more than two decades, they have miserably failed to reduce carbon emissions, and instead wreaked social havoc by causing forced evictions, loss of livelihoods, and violence. Conflicts of interest, fraud, and speculation plague these markets while the expansion of carbon offset schemes and tree plantations results in expropriation of community lands to generate profits for investors. Far from benefiting Africa, the expansion of carbon markets sustains the status quo of resource exploitation, greenhouse gas pollution, and North/South power imbalances.
"The ACS and ACW represent a pivotal moment. African leaders have a historic opportunity to reject the false solutions that perpetuate the same exploitative model of colonialism that has fueled this environmental catastrophe. Instead, they must listen to the calls of over 400 African civil society organizations(link is external) and prioritize real solutions that account for historical responsibility, uphold the rights of Indigenous and local communities, and pave the way for an equitable and just transition. African people deserve climate justice, not more extractivism," concluded Mittal.
Source: oaklandinstitute.org