DR Congo oil palm company bankrolled by development banks unleashes wave of violence against villagers after peaceful protests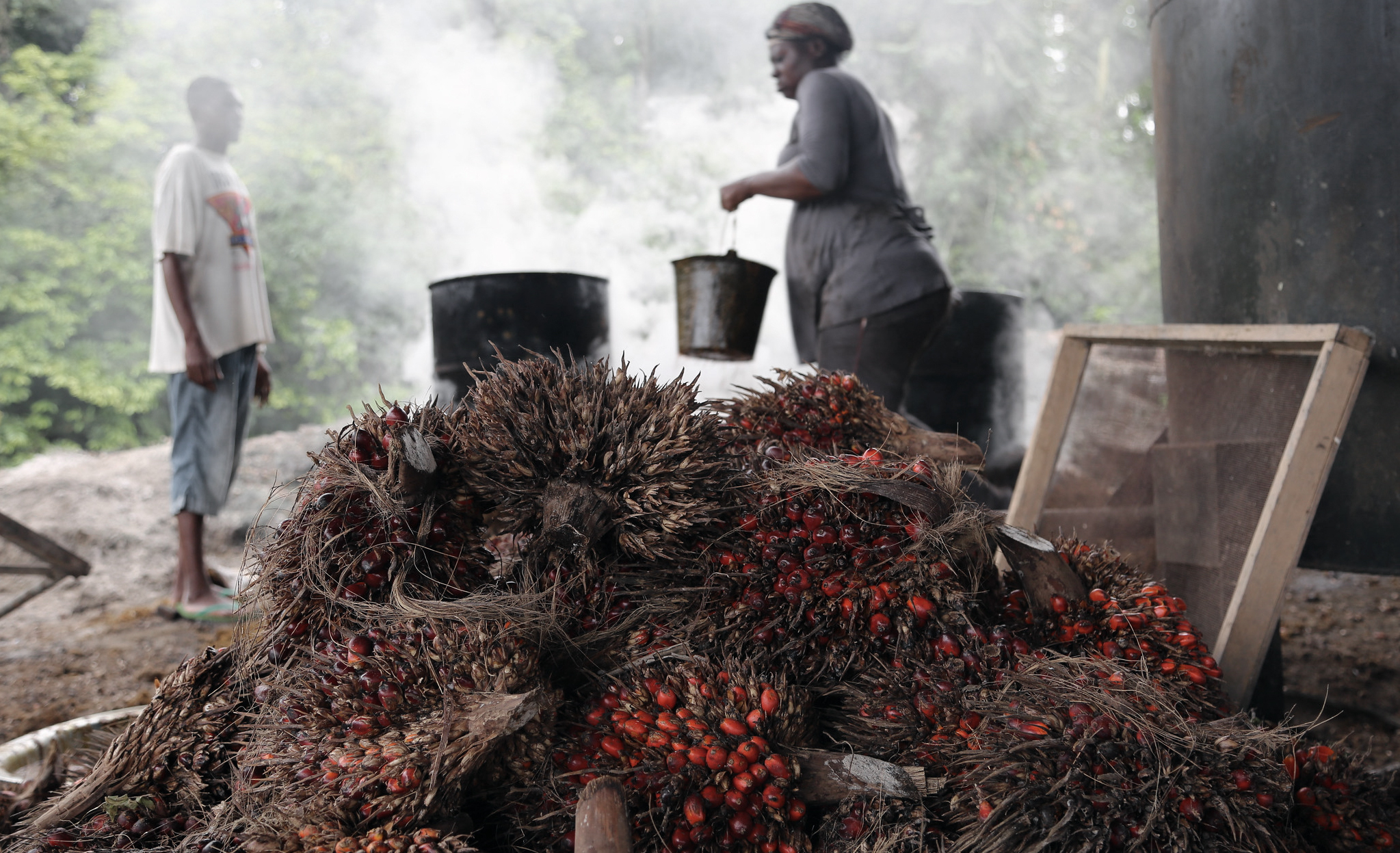 On 13 February 2021, local communities in the area of Lokutu, Tshopo Province, Dr Congo organised peaceful actions to protest the arrival of a delegation of investors organised by the oil palm plantation company Plantations et Huileries du Congo (PHC). The villagers were protesting against the failure of the company to provide them with any benefits after more than a 100 years of illegally occupying their lands and the recent takeover of the company by a private equity fund called Straight KKM without any involvement from the communities. Since 2013, PHC, until last year owned by the Canadian company Feronia Inc, has received over US$150 million in financing from the development banks of the UK, Belgium, France, Germany, the Netherlands, Spain and the US. 
A peaceful protest was held at the airplane landing strip in Mwingi to greet the arrival of a delegation of the new owners of PHC/KKM. The new director of PHC and one of its new owners, the Congolese businessman Kalaa Mpinga, was not part of the delegation, which was composed of 3 Asian investors, a representative of PHC and a South African. The villagers then marched from the airfield to the office of PHC in Lokutu.
The next day, the delegation attempted to visit some of the affected communities (notably in Mindua). In some places they were confronted with roadblocks organized by the communities as a sign of discontent. 
In the days that followed, PHC's security guards (known as gardes industriels) began terrorising the local populations.
According to the information provided by numerous local sources, dozens of villagers from the communities of Mindua, Mwingi, Bolesa, and Mosite (all located in the vicinity of PHC's Lokutu plantations) suffered arbitrary arrests and/or physical violence. At the present time, it appears that 12 people are still being held in Yangambi prison (150 km from Lokutu and therefore far from their villages and from any support to assist them in asserting their rights). 
One of those attacked by the company's security guards died shortly after being badly beaten, tortured and detained. Blaise Mokwe, a 33-year old man engaged to be married, from the village YAKOTE, community of BOLESA, BOLINGA sector, Yahuma territory in the middle of the PHC/ Feronia/ KKM Lokutu plantations in the Province of Tshopo in the Democratic Republic of Congo, died on 21 February 2021 as a result of torture, assault and beatings, perpetrated by the security guards of PHC / Feronia / KKM in Yahuma/Basoko territory, at the Lokutu plantation site, Tshopo Province (DRC).
Here is a breakdown of the arrests and assaults that have occurred so far:
1] Arbitrary arrests in Mwingi – 13 February 2021 – of 3 RIAO-RDC members and 1 community leader
2] Arbitrary arrests in Bolesa – 15 February 2021 – of 8 people, one person who died of his injuries
3] Arbitrary arrests in Mindua – 15 February 2021 (and following days) – of 5 (or more) persons
4] Information that several women were likely raped in Mindua, Mwingi, Bolesa, Mosite
Increasing violence over the past months
According to community members, since the recent sale of PHC, and the hiring of Mr King Mpika as Security Estate Manager (head of security) of the PHC in Lokutu, the criminalisation of local protest has increased. According to Gilbert Lokombu Limela, President of the Civil Society of Basoko (Lokutu side), King Mpika's security operations also include a detachment of around 50 police officers from Kisangani. Tensions have also been heightened because of the delay in a mediation process that was promised to the communities by the DEG-FMO-Proparco complaint mechanism over 2 years ago. 
Mr King Mpika (who according to some sources is related to the new PHC owner Kalaa Mpinga) is said to have made death threats towards two of the detainees arrested on 13 February, before leaving Lokutu: Mr Christian Litikela and Chimita Alela. 
He is said to have given the orders that led to the acts of repression and recent arrests. 
Circumstances of the arrests
According to local sources, the arrests at Mwingi were carried out by local police, at the request of PHC security. The security guards led or participated in the arrests.
In Mwinigi, three members of RIAO-DRC in Lokutu were arrested under a false pretext of inciting revolt, taking photos of the protest and providing interviews to journalists in which they explained the context of the Lokutu protests. Similar charges were made against the community leader who was arrested at the same time. Three of those arrested were badly beaten. One was released after a payment of 300,000 FC (US$150), while the three others were transferred to Yangambi prison
In the vicinity of Bolesa, the PHC security guards arrested 4 women and 4 men, which they then took to the police station in Lokutu. Several of those arrested were assaulted before they arrived at the police station. Some arrived handcuffed/tied. The eight villagers were taken to the holding cell in Lokutu and the four women were later released. Three of the men were transferred to Yangambi prison. One of those arrested and assaulted, Mr. Blaise Mokwe, was transfered to a hospital which could not care for him and he died on 21 February of his injuries at his home.
There are also reports that a young teacher from Mwingi, who is a local member of RIAO-RDC, was assaulted by PHC security guards while he was travelling to central Lokutu, without any reason given. According to local sources, the arrest was extremely violent. The teacher was eventually tortured, handcuffed and taken to Lokutu prison. He is reported to be in critical condition. 
Following the violent incidents in the vicinity of Lokutu after the demonstration, further assaults and arrests were reportedly made in other villages, including Mindua. The majority of those arrested in Mindua were apprehended by PHC security guards on suspicion of stealing palm nuts and taken by the security guards to Lokutu police station. Sources indicate that five men were arrested, as well as one woman who is five months pregnant. The woman was allegedly beaten and raped and is now at risk of losing her baby. She is reported to have been transferred from the local police station in Lokutu to Yangambi prison. 
Local sources also state that there were several cases of sexual assault and rape committed against women by PHC security guards in Mindua, Mwingi, Bolesa and Mosite during this wave of violence. 
Killing of Blaise Mokwe
Blaise Mokwe, a 33-year old man engaged to be married, from the village of Yakote, was arrested on 15 February at his home near his village of Yakote. That day, he started his day by sweeping his yard in front of his house. As his broom was broken, he went to the plantation to look for a stick to repair his broom. 
That's when he was arrested by the security guards. They accused Mr. Mokwe of "stealing palm nuts belonging to the plantation" and forced Mr. Mokwe to take them to his house to search the premises and find the "nuts". Following the search, they found no nuts or oil at Mr Mokwe's home. However, the security guards decided to take Mr Mokwe to the Lokutu police station. Considering this arbitrary arrest and in the absence of any offence, Mr Mokwe refused to follow them. The security guards then tried to take him by force to the Lokutu police station.
When Mr. Mokwe resisted, the security guards beat and kicked him and then took him by force, handcuffed, to the Lokutu police station (25 km away).  
On arrival at the police station, the commander reportedly demanded that Mr Mokwe be immediately taken to hospital as his health was in a critical state. Unfortunately, at the hospital, due to a lack of medication, Mr Mokwe was unable to receive the necessary care. He therefore returned to his village in Yakote. He died on February 21, in Yakote/Mosite, of the injuries sustained when beaten by the PHC security guards.
In an act of protest and desperation, Mr Mokwe's family took his body to the Lokutu police station the next day to seek justice. But the Lokutu local police commander refused to allow the body to be taken to the police station because, according to him, the security guards of PHC were responsible for Mr Mokwe's death, not the police. The body was then taken to the PHC workers' camp in Lokutu, where it remained during the day of February 22nd, in the presence of some relatives. 
PHC made a contribution of 200,000 FC (US$100) to the funeral expenses of Mr Mokwe. Subsequently, PHC requested that an acknowledgement of debt be signed by Mr Mokwe's elder brother, committing him to reimburse PHC for the payment of the advance to cover funeral expenses. Subsequently, sources confirm that representatives of PHC acknowledged that Mr Mokwe's death was linked to the assault and beatings he suffered at the hands of its security guards. 
This is understood to be what motivated the company to promise the family an additional indemnity of 500,000 FC (US$300) to cover the funeral expenses.
Mr. Mokwe was buried on 22 February at the end of the day.
Tanzanian Government's Sustained Campaign Against the Maasai in Loliondo and the Ngorongoro Conservation Area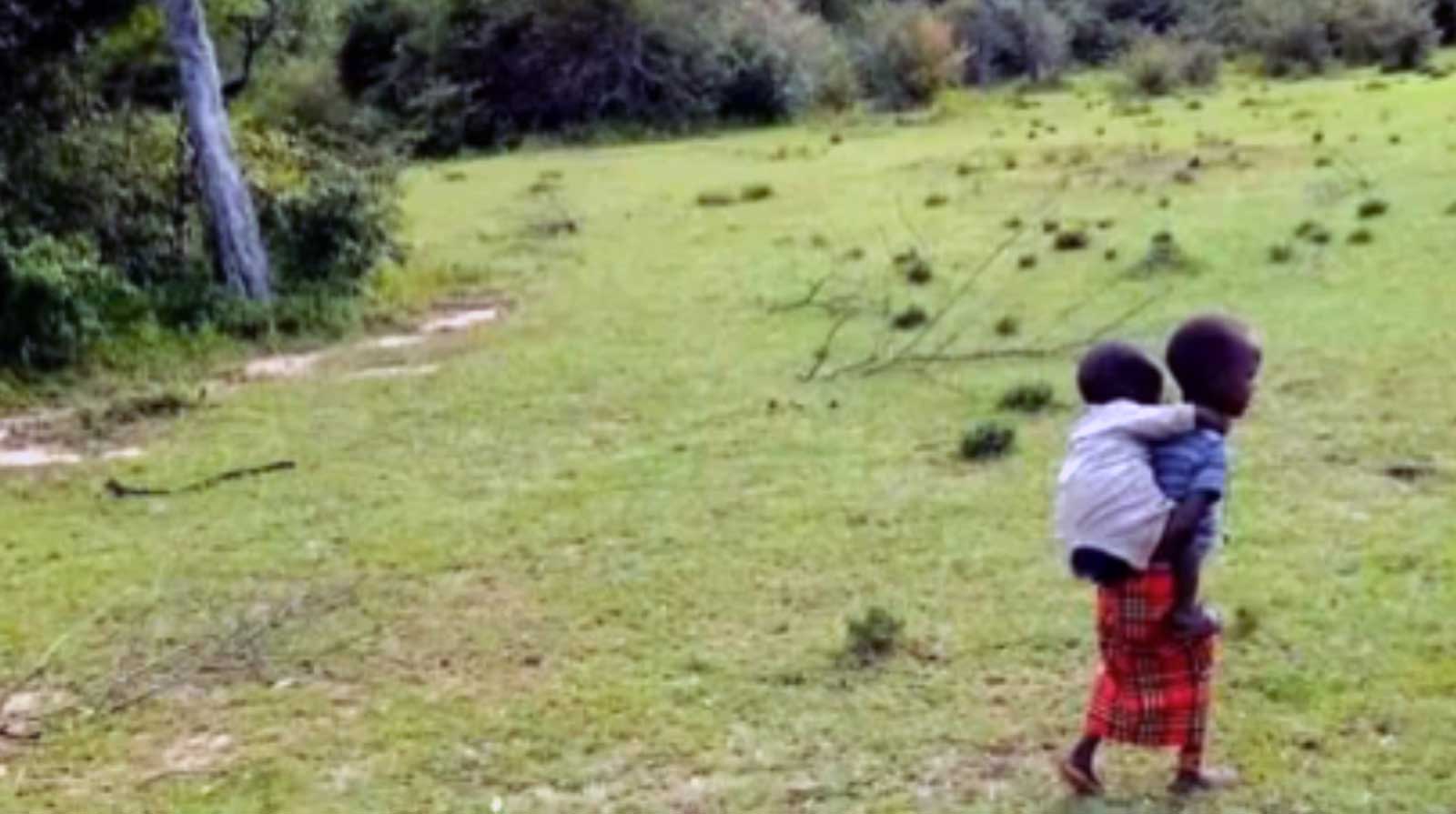 Over 2,000 Maasai — primarily women and children — displaced by the violence with which the demarcation of land was carried out in Loliondo, remain in Kenya, suffering from hunger and living in fear. Approximately 70,000 people have lost access to dry-season grazing land critical to the health of their livestock and their livelihoods according to research conducted by the Institute's partners. In addition to the 31 people who were shot and sustained injuries requiring expensive medical treatment, 107 people needed care after the violence.
"A pervasive climate of fear remains among the displaced whose lives have been completely upended," said Anuradha Mittal, Executive Director at the Oakland Institute.
Violence erupted on June 8, 2022 after the Tanzanian government initiated the demarcation of 1,500 km2 of land it intends to turn into a game reserve for trophy hunting by the United Arab Emirates (UAE)-based Otterlo Business Company. Earlier in July, the Oakland Institute revealed that despite widespread international condemnation, the Tanzanian government continues to blatantly ignore domestic and international law, trampling on the rights and lives of the Indigenous residents in Loliondo.
The land that was demarcated and renamed the "Pololeti Game Controlled Area" is legally registered to 15 villages of Loliondo and Sale divisions in Ngorongoro district. Game officials seized hundreds of cattle in July and 50 livestock were reportedly shot to death by the rangers for grazing in this area around Ormanie and Kirtalo villages. Confiscated livestock was also auctioned off(link is external) quickly, giving the Maasai inadequate time to reclaim it.
Over the past few weeks, dozens of Maasai have been arrested and released on bail on the false charges of being "illegal immigrants." In July, the family of the 80-year old Maasai elder who was shot during the violence and remains missing, and the family of a man killed by a police vehicle in Malambo, started court cases in Arusha. 27 people — including 10 ward councilors — have been detained for several weeks after being charged for the murder of one policeman, reportedly killed by an arrow during demarcation. Their case will be heard on July 28, 2022.
NCA Relocation Sites Remain Critically Flawed
On July 22, 2022, Dr. Christopher Timbuka, Deputy Conservation Commissioner of the NCA, said(link is external) that 757 households (4,344 people) had registered to move from the NCA to Msomera village in Handeni district. Dr. Timbuka explicitly stated(link is external) that the strategy of relocating NCA residents is geared towards the realization of the government's goal of attracting 1.2 million tourists annually to Tanzania and an income of Sh260 billion [~US$111.5 million] by 2025 from the sector. He reiterated that those who relocate would benefit from owning land and houses in addition to accessing water, education, and health services in Msomera.
As the Tanzanian government continues to move forward with preparation of resettlement sites for so-called "volunteers" from the NCA, new field research to Msomera village in Handeni district raises serious concerns around the government promises. As previously exposed in the Oakland Institute report: Flawed Plans for Relocation of the Maasai from the Ngorongoro Conservation Area, there are several issues with the resettlement process, adequacy of the selected sites, and major discrepancies between government promises and the actual situation on the ground. Follow up field research conducted in July 2022 exposed little progress has been made by the government — as questions remain if Msomera will be able to provide adequate water, electricity, education, and health services to the resettled.
Currently, approximately 100 homes constructed earlier this year are occupied by former NCA residents. Grazing land, however, is very limited, as is the number of cattle allowed. "Government's promise that Maasai can bring their herds of cattle to graze freely has already been broken as only 2-5 cows are permitted per family. This confirms fears that the government is moving the Maasai away from their traditional pastoral livelihoods which they have practiced for centuries. Given the critical role cattle play in the livelihoods, nutrition, and culture of the Maasai, the damage this will do cannot be understated," added Mittal.
Despite these constraints, 300-400 more houses are currently under construction in the area. The old primary school and dispensary have been painted but promises of expanded facilities remain unfulfilled. It is unclear how the Handeni relocation site will support the high number of Maasai the government expects to "voluntarily" leave the NCA. Government's claims that Maasai are volunteering en masse for resettlement are false. Plans to deprive Maasai of basic services within the NCA and transferring funds away from the area are a blatant attempt to drive the Maasai from their ancestral land.
In April 2022, 11,000 Maasai community members from the NCA sent a letter to the government and its main donors, clearly stressing their demand to remain in the NCA. "This is not the first time that we are fighting to secure our rights and protect the lives of our people — we need a permanent solution and we need it now. We will not leave; Not Now, Not Ever!"
In a June 15, 2022 press release(link is external), nine UN Special Rapporteurs called on the Tanzanian government to "immediately halt plans for relocation of the people living in Loliondo and the Ngorongoro Conservation Area and begin consultations with the Maasai Indigenous Peoples, including direct contact with the Ngorongoro Pastoral Council, to jointly define current challenges to environmental conservation and best avenues to resolve them, while maintaining a human rights-based approach to conservation." This call followed earlier communications sent to the government and UNESCO World Heritage Committee advisory bodies.
In mid-July, UN High Commissioner for Human Rights Michelle Bachelet visited(link is external) Tanzania and met with Damas Ndumbaro, Minister of Constitution and Legal Affairs, to discuss the human rights abuses in Loliondo and planned evictions from the NCA. Given the blatant lies propagated by the government, its continued disregard for the land rights and lives of the Maasai for safari tourism enriching the elites, the Oakland Institute reaffirms calls for the High Commissioner, other UN human rights experts, and donor countries to meet with the impacted communities to accurately assess the situation on the ground. Continuation of colonial conservation at the expense of the lives and future of the Maasai is no longer possible.
Original Source: oaklandinstitute.org
African governments owe three times more debt to private lenders than China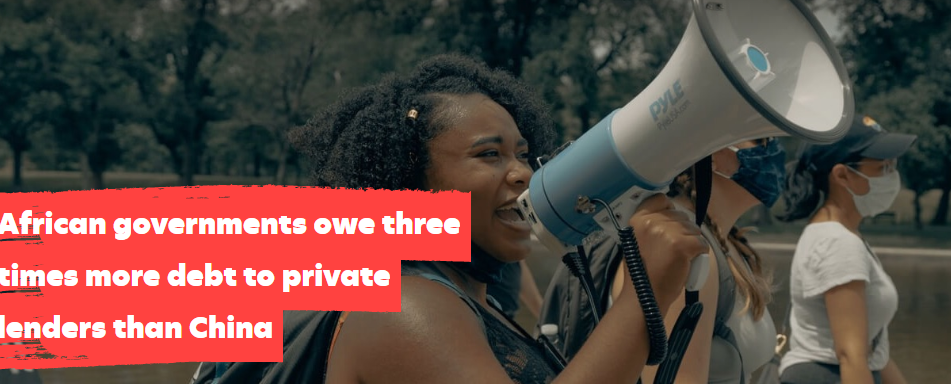 African governments owe three times more debt to Western banks, asset managers and oil traders than to China, and are charged double the interest, according to research released today by Debt Justice. Western leaders through the G7 have attributed the failure to make progress on debt restructuring to China,[1] but the data shows that this is mistaken.
Just 12% of African governments' external debt is owed to Chinese lenders compared to 35% owed to Western private lenders, according to the calculations based on World Bank data.[2]
Furthermore, interest rates on private loans are almost double those on Chinese loans, while the most indebted countries are less likely to have their debt dominated by China.
The figures have been released ahead of the G20 Finance Ministers meeting on 15-16 July in Indonesia. Campaigners are calling on Western countries, particularly the UK and US, to compel private lenders to take part in the G20's debt relief scheme, the Common Framework. Three African countries have applied for the Common Framework, none have yet had any debt relief.
Tim Jones, Head of Policy at Debt Justice, said:
"Western leaders blame China for debt crises in Africa, but this is a distraction. The truth is their own banks, asset managers and oil traders are far more responsible but the G7 are letting them off the hook. China took part in the G20's debt suspension scheme during the pandemic, private lenders did not. There can be no effective debt solution without the involvement of private lenders. The UK and US should introduce legislation to compel private lenders to take part in debt relief."
Yungong Theo Jong, Head of Programmes at the African Forum and Network on Debt and Development (Afrodad) said:
"Multilateral and private creditors remain the biggest creditors to African governments. Loans from China have increased Africa's indebtedness, but by far less than Western lenders. All lenders must participate in debt relief. Western governments must lead the way by making private lenders cancel debts."
The calculations show that the average interest rate on private sector loans is 5%, compared to 2.7% on loans from Chinese public and private lenders.
12 of the 22 African countries with the highest debts are paying private lenders over 30% of their total external debt payments (Cabo Verde, Chad, Egypt, Gabon, Ghana, Malawi, Morocco, Rwanda, Senegal, South Sudan, Tunisia and Zambia). In contrast, debt payments to Chinese lenders are over 30% in just six of the 22 countries (Angola, Cameroon, Republic of Congo, Djibouti, Ethiopia and Zambia).
IMF Managing Director Kristalina Georgieva has called on the UK and US to pass legislation to stop private lenders blocking debt relief agreements.[3] President of the World Bank David Malpass has made similar calls.[4] Virtually all international debt contracts are governed by New York or English law[5], with 90% of bonds of countries eligible for the G20's debt relief scheme are governed by English law.[6]
In 2020 and 2021 China took part in the G20's debt service suspension initiative, but the scheme only suspended 23% of the external debt payments of countries which applied, because private and multilateral lenders were not included.[7] Western governments need to make their private lenders take part in debt restructurings to convince China to also move further on debt relief.
Notes
[1] For example the G7 Finance Ministers said in May 2022: "With regards to the implementation of the Common Framework, it remains essential that all relevant creditor countries including non-Paris Club countries, such as those, like China, with large outstanding claims on low-income countries facing debt sustainability challenges, contribute constructively to the necessary debt treatments as requested." http://www.g7.utoronto.ca/finance/220520-communique.html
[2] All the figures and calculations are in the briefing 'Who is African governments' external debt owed to?' available at https://debtjustice.org.uk/wp-content/uploads/2022/07/Who-African-governments-debt-is-owed-to_Media-Briefing_07.22.pdf
Summary tables are:
External debt of African governments by creditor grouping, and average interest rate
| | | |
| --- | --- | --- |
| Creditor grouping | External debt to creditor grouping as percentage of total external debt | Average interest rate |
| Private creditors (excluding those based in China) | 35% | 5% |
| Chinese creditors (public and private) | 12% | 2.7% |
| Other governments | 13% | 1.4% |
| Multilateral institutions | 39% | 1.3% |
Share of external debt payments from 2022 to 2028 by creditor grouping (% of total external debt payments), 22 African countries with external debt payments over 15% of government revenue
| | | | | |
| --- | --- | --- | --- | --- |
| | Private (not including China) | China public and private | Other governments | Multilateral |
| Angola | 29% | 59% | 2% | 10% |
| Cameroon | 18% | 34% | 13% | 35% |
| Cabo Verde | 33% | 2% | 25% | 40% |
| Chad | 33% | 8% | 14% | 44% |
| Congo, Rep | 6% | 50% | 24% | 21% |
| Djibouti | 0% | 64% | 11% | 25% |
| Egypt | 36% | 3% | 16% | 45% |
| Ethiopia | 23% | 45% | 7% | 25% |
| Gabon | 40% | 16% | 7% | 37% |
| Gambia | 0% | 0% | 25% | 75% |
| Ghana | 56% | 11% | 8% | 24% |
| Kenya | 29% | 27% | 11% | 33% |
| Malawi | 72% | 5% | 4% | 20% |
| Mauritania | 0% | 14% | 30% | 57% |
| Morocco | 36% | 1% | 14% | 49% |
| Mozambique | 7% | 28% | 33% | 33% |
| Namibia | 43% | 4% | 5% | 48% |
| Rwanda | 37% | 9% | 20% | 34% |
| Senegal | 37% | 9% | 20% | 34% |
| Sierra Leone | 0% | 5% | 14% | 82% |
| South Sudan | 81% | 11% | 0% | 8% |
| Tunisia | 31% | 0% | 24% | 45% |
| Zambia | 45% | 37% | 8% | 10% |
| Median | 32% | 11% | 14% | 34% |
[3] "We also are pressing for some of the changes, legal changes that need to happen in New York, in London, to close loopholes for vulture funds and others to prevent debt resolution. We are discussing how we can bring more contingency measures in debt agreements, how to press for more debt transparency."
https://www.imf.org/en/News/Articles/2022/04/21/tr220421-transcript-of-the-imfc-press-briefing
[4] "Given the depth of the pandemic, I believe we need to move with urgency to provide a meaningful reduction in the stock of debt for countries in debt distress. Under the current system, however, each country, no matter how poor, may have to fight it out with each creditor. Creditors are usually better financed with the highest paid lawyers representing them, often in U.S. and UK courts that make debt restructurings difficult. It is surely possible that these countries—two of the biggest contributors to development—can do more to reconcile their public policies toward the poorest countries and their laws protecting the rights of creditors to demand repayments from these countries." https://www.worldbank.org/en/news/speech/2020/10/05/reversing-the-inequality-pandemic-speech-by-world-bank-group-president-david-malpass
[5] https://www.imf.org/~/media/Files/Publications/PP/2017/pp113017third-progress-report-on-cacs.ashx
[6] https://debtjustice.org.uk/press-release/g20-debt-suspension-request-90-of-bonds-governed-by-english-law
[7] https://debtjustice.org.uk/press-release/g20-initiative-leads-to-less-than-a-quarter-of-debt-payments-being-suspended
Source: debtjustice.org.uk
Tanzanian Government Continues Violent Repression of the Maasai in Loliondo Despite Worldwide Condemnation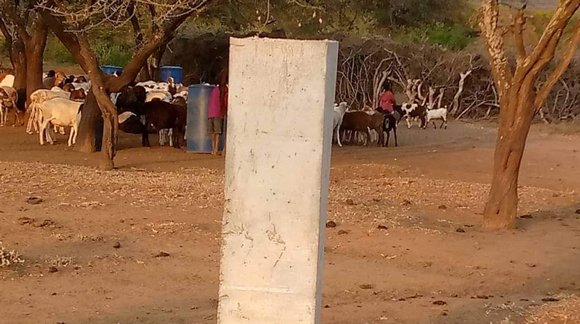 Beacon placed adjacent to bomas, disproving government claims the demarcated land is not near occupied villages.
In the past two weeks, the Tanzanian government has escalated its campaign against the Maasai living within the Loliondo division of Ngorongoro district. Arbitrary arrests have continued — on June 29, 2022 ten people from Ndinyika, Malambo and seven more in Serng'etuny, Piyaya were arrested. 30 people were arrested in Njoroi and 11 arrested in Oloika sub-village under the pretense of being "illegal Kenyan immigrants" on July 2, 2022. Later that day, six seasonal bomas were burned to the ground in the Oldoinyorok area of Arash. On July 6, six more people — including a primary school teacher — were arrested in Olosirwa.
In addition to these widespread arrests, Tanzanian security forces have seized cattle en masse from the Maasai. Approximately 477 cows and 650 sheep were seized in Ololosokwan on July 2, 2022 and just two days later, more cattle and sheep from over five bomas in Ildupa sub-village of Ormanie were taken. To reclaim their animals, Maasai are reportedly being extorted for 100,000 TShs per cow [~US$42] and 25,000 TShs [~$US11] per sheep, a price too high for most to pay.
"The recent arrests and cattle seizures demonstrate that despite widespread international condemnation, the government of President Samia Suluhu Hassan is moving forward with the disastrous and illegal plan of removing Maasai from their ancestral land," said Anuradha Mittal, Executive Director of the Oakland Institute.
This repression follows the violence that erupted on June 8, 2022 after the Tanzanian government initiated the demarcation of 1,500 km2 of land it intends to turn into a game reserve for trophy hunting by the United Arab Emirates (UAE)-based Otterlo Business Company (OBC). In response, communities gathered to protest the demarcation. Security forces violently retaliated, severely wounding 18 men and 13 women. One elderly man was reportedly killed after being struck by a security forces vehicle. Thousands reportedly fled to Kenya for their safety and one injured elderly Maasai man who was injured remains missing.
An arrow allegedly killed one police officer during the demarcation violence and over 20 people — including ten ward councilors — have been arraigned before the Resident Magistrate's Court of Arusha and charged with the murder of the policeman. Simon Saitoti — councilor for the Ngorongoro ward – was the latest to be arrested on July 1, 2022 after visiting those already detained.
International condemnation of the government's violence was swift and widespread. The African Commission on Human and Peoples' Rights, the United Nations Permanent Forum on Indigenous Issues, nine United Nations Special Rapporteurs and numerous international human rights groups issued statements against the violence. In the face of mounting calls to halt evictions and investigate the human rights abuses, the government has instead completed the demarcation process for the newly named "Pololeti Game Controlled Area," and some villagers have started to leave the area. The Ministry of Tourism and Natural Resources has indicated the area will later become a game reserve, triggering mass evictions of Maasai living in legally registered villages.
Removing residents from this area violates the 2018 East African Court of Justice (EACJ) injunction, which prohibited the Tanzanian government from evicting the villagers, seizing their livestock, destroying property, or engaging in harassment against Maasai communities living in Ololosokwan, Oloirien, Kirtalo, and Arash villages. While a ruling was expected on June 22, in a surprising move, the court postponed the decision until September 2022.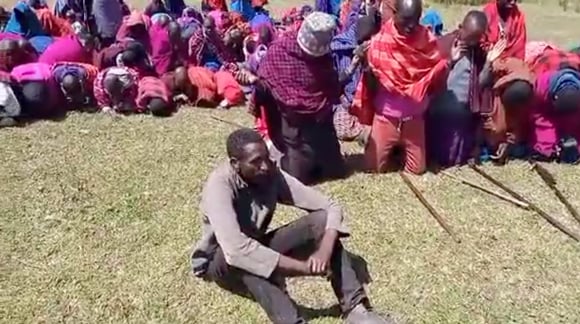 "People of Irkeepusi village in Ngorongoro district praying to God, their only refuge, as the government moves forward with eviction plans."
"Despite courageously speaking out and seeking international intervention, communities have been continually ignored by the government. Today they are left with little recourse except to pray for their continued survival," Mittal added. The Oakland Institute and Survival International have called on the UNESCO World Heritage Centre to immediately sever ties with the Tanzanian government over the latest abuses and delist the nearby Ngorongoro Conservation Area as a World Heritage Site given the government's disregard for Indigenous lives and rights. The communities have appealed to Tanzania's donor countries to apply pressure.
"It is beyond time for international conservation agencies and donor governments to do more than issue statements. It is time for real action to show the Tanzanian government that the international community will not sit back and watch this disregard for the role of law while the lives and future of the Maasai is imperiled," Mittal concluded.
Source: oaklandinstitute.org