Banks opt out of oil pipeline funding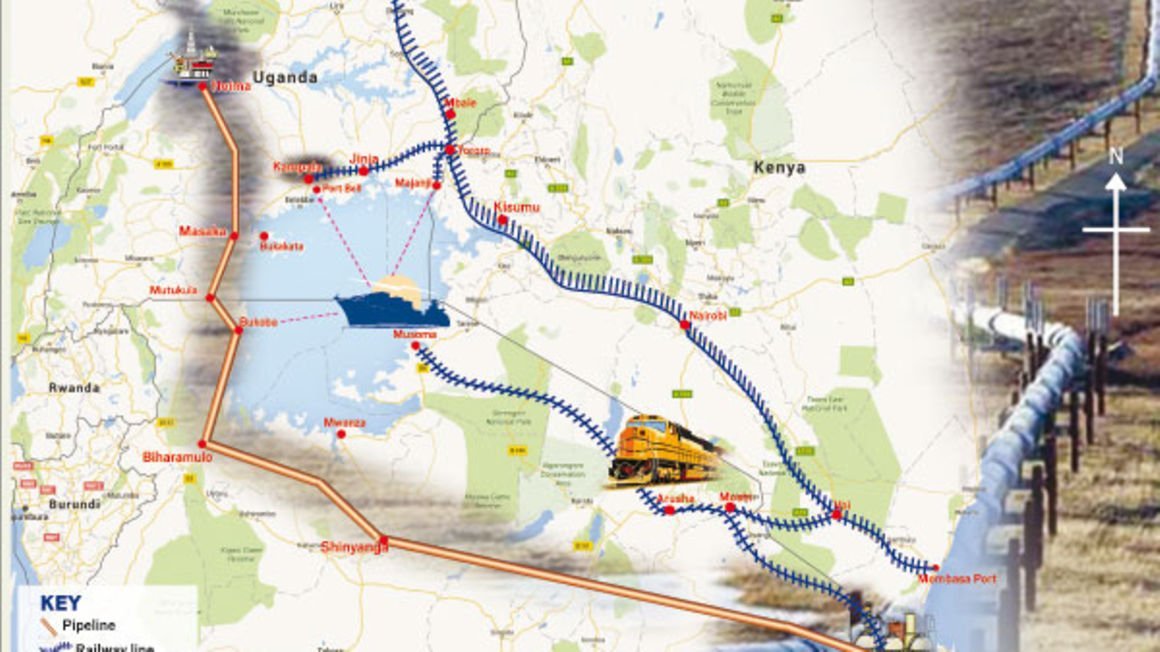 A map showing the Hoima-Tanga oil pipeline route.
The $3.5b East Africa Crude Oil Pipeline (EACOP) project could run into trouble after some international commercial banks withdrew from funding the construction of the world's longest heated crude oil pipeline proposed by French Oil Company Total and the China National Offshore Oil Corporation (CNOOC).
"The banks provided statements making it clear they will not support the East Africa Crude Oil Pipeline [EACOP]after an open letter endorsed by 263 organisations from around the world was sent to 25 banks considered most likely to be approached for financing," a March 18 press release from Inclusive Development International, read in part.
"Barclays does not intend to participate in the financing of the East African Crude Oil Pipeline project," it further read.
Credit Suisse is also said to share the same position with Barclays.
On this, an alliance of African and international environmental and human rights organisations have claimed another win in their campaign to stop the construction of the oil pipeline.
Bank Track, which is among these organisations, raised the red flag over alleged ignored social and environmental concerns along with the project.
"The EACOP is manifestly incompatible with global efforts to reduce our carbon emissions. Banks simply can't have it both ways – you can't claim to be serious about climate change and support climate-destroying projects like the EACOP," Mr Ryan Brightwell, the Researcher and Editor at BankTrack, said.
When Daily Monitor asked Mr Brightwell about the authenticity of the quoted bank statements in their release, responded in an email, "the banks provided the statements to us, with permission for us to publish them on the stopeacop.net website: https://www.stopeacop.net/banks-checklist. If you wish to confirm these statements with the banks themselves or seek further comment from them, may I suggest you contact their press offices."
Daily Monitor sought confirmation from Credit Suisse through the Media Relations, Credit Suisse Group in Zurich, Switzerland, both on email and phone calls. "Thanks for reaching out. I can confirm: Credit Suisse is not considering participating in the EACOP project. Kind regards," Mr Yannick Orto, the Credit Suisse Services Ag Group External Communications in Zürich, responded.
Mr Orto said as a bank policy, they will not give the reason why they are not supporting the EACOP and advised everyone to only use their "public statement" .
Daily Monitor could not reach Barclays Bank through its corporate and investment contacts as provided on the bank's website for press and media. Our  calls could not be answered by the bank and the voice mail message left was not returned.
However, the bank is quoted on the #STOPEACOP campaign: "Barclays does not intend to participate in the financing of the East African Crude Oil Pipeline project" as its public statement.
"Besides climate and environmental risks, our field investigations reveal serious human rights violations already caused by EACOP, with tens of thousands of people deprived of their livelihoods before having received any compensation. We call on French banks to commit themselves quickly and publicly not to finance this project," Juliette Renaud, the senior campaigner at Friends of the Earth France, said.
It is, however, not clear whether the banks' refusal to finance the project is related to the environment. Mr Samuel Okulony, the chief executive officer of the Uganda-based Environment Governance Institute, said the next 10 years will be critical for efforts to mitigate the severity of climate change and that the pipeline will generate an additional 34 million tonnes of carbon emissions each year, which is disastrous.
Mr David Pred, the executive director of Inclusive Development International, said it would be a significant blow to the project if Standard Bank was to walk away, given the key role it has played as a financial advisor in arranging the $2.5 billion project loan that is required to finance construction.
"Any credible assessment would find that this project is too risky for the millions of people whose water resources it would jeopardise and for our rapidly warming climate, which simply cannot afford another massive oil project," Mr Pred said.
Affected persons
The environmental and rights activists say the project stretching nearly 1,445 kms threatens to displace families and farmers and would pose risk to water resources and wetlands – including the Lake Victoria basin, which more than 40 million people rely on.
According to a report released by Oxfam International in September 2020 titled ''empty promises down the line'' a human rights impact assessment on the EACOP, approximately 200 households will be relocated.
The report adds that an estimated 3,200 to 3,500 households will be economically displaced, meaning they will lose land whereas in Tanzania, 391 households will lose land as part of the priority areas and 9,122 will lose land for the pipeline right of way.
Oil companies, govt respond
Both the oil companies and government have been slow to comment.
Ms Linda Nabirye, the external communications coordinator for Total E&P Uganda, referred us to their March 8 press release that responds to some issues raised by the banks and the NGOs.
The release titled: "Uganda and Tanzania: Total acts in transparency on social and environmental stakes of the Lake Albert resources development project," said the projects Tilenga in Uganda and the EACOP in Uganda and Tanzania "are undertaken in a sensitive environmental context and require the implementation of land acquisition programmes with a specific attention to respecting the rights of the communities concerned."
Total says environmental and social impact assessment (ESIA) studies have been conducted and approved by the Ugandan and Tanzanian authorities for both projects, which are carried out in compliance with the stringent performance standards of the International Finance Corporation (IFC).
Total also said it would work closely with Uganda Wildlife Authority and with IUCN experts to integrate the best practices for the protection of chimpanzees, particularly by promoting the conservation of forest habitats.
Ms Amina Bukenya, the spokesperson for CNOOC, asked us to send questions on her email which she had not responded to by press time.
On the government side, Ms Stella Amony, the communications lead for EACOP, replied: "The matter is sensitive and needs a collective response from the joint venture members."
Ms Angella Karisa Ambaho, the communications Officer of Uganda National Oil Company (UNOC) said: "I am still waiting for approval of my response to your questions you raised on email, which I shared with my superiors".
Established in 2013, UNOC is mandated to hold 15 per cent of Uganda's petroleum licences on behalf of the government.
Local NGOs take on the issue
Africa Institute for Energy Governance (AFIEGO), a registered public policy research and advocacy organisation whose main objectives is to promote environmental conservation and community rights in the extractives sector, said the banks turning down requests to finance CNOOC and Total is a signal to other financiers to  consider their .
"….Climate change, environmental and social risks of the project are immense and when banks see other financial institutions taking a step back and refusing to finance the project, they also re-assess their participation," Ms Diana Nabiruma, the senior communications officer at AFIEGO, said.
Mr Brian Nahamya, a programmes associate at Global Rights Alert, an NGO involved in advocacy for the oil pipeline PAPs, said the land acquisition was done but no project affected person has received compensation since the end of the valuation process in 2018/2019.
''…Every person affected by this project from Hoima to Rakai, no one has received compensation up to date," he said.
Holes poked on EACOP Environmental remedies
Despite the National Environment Management Authority (Nema) issuing a certificate of approval to Total East Africa for an Environmental and Social Impact Assessment (ESIA) as required by law on such a project in 2019, other international environmentalists have poked holes in it.
Section 3.3 of the Netherlands Commission for Environmental Assessment (NCEA)  report on water and wetlands crossings and water use contends that "The ESIA does not make clear why open trench river crossings are chosen as the way to go. This is critical as major rivers typically come together with wide wetlands."
The oil pipeline route
In Uganda, the oil pipeline will traverse through Hoima, Kikuube, Kakumiro, Mubende, Kyankwanzi, Gomba, Rakai, Lwengo, Kyotera, and Sembabule districts.
According to the East Africa Crude Oil Pipeline Environment and Impact Assessment Report 2019, the pipeline will originate from Kabaale, Hoima District and snake through different communities for a distance of 296km before it approaches the Uganda-Tanzanian border.
About the project
The East African Crude Oil Pipeline (EACOP) is a proposed 1,445km-pipeline that will transport oil from Hoima in Uganda to Tanga port in Tanzania.
About 1.7 billion barrels of recoverable oil have been discovered in the Albertine Graben, the basin of Lake Albert, on the border between Uganda and DR Congo. The extraction will take place at two oil fields: the Kingfisher field, operated by China National Offshore Oil Corporation (CNOOC) and the Tilenga field, operated by Total S.A.
In September 2020 both Tanzania and Uganda agreed on the $3.5b oil pipeline project after years of discussing the relative merits of different routes out to the Indian Ocean.
Work was scheduled to start by the end of 2020 but the Covid-19 pandemic delayed the project. Tanzania says the project will create 10,000 jobs and that more than 90,000 people would be compensated to pave the way for the pipeline.
The oil will be partly refined in Uganda to supply the local market and partly exported to the international market via the EACOP.  The project is being implemented by a joint venture of oil companies operating in the Albertine Graben including CNOOC and Total and Uganda government through the Uganda National Oil Company and Tanzania Petroleum Development Corporation.
Original Source: Daily monitor
Farmland values hit record highs, pricing out farmers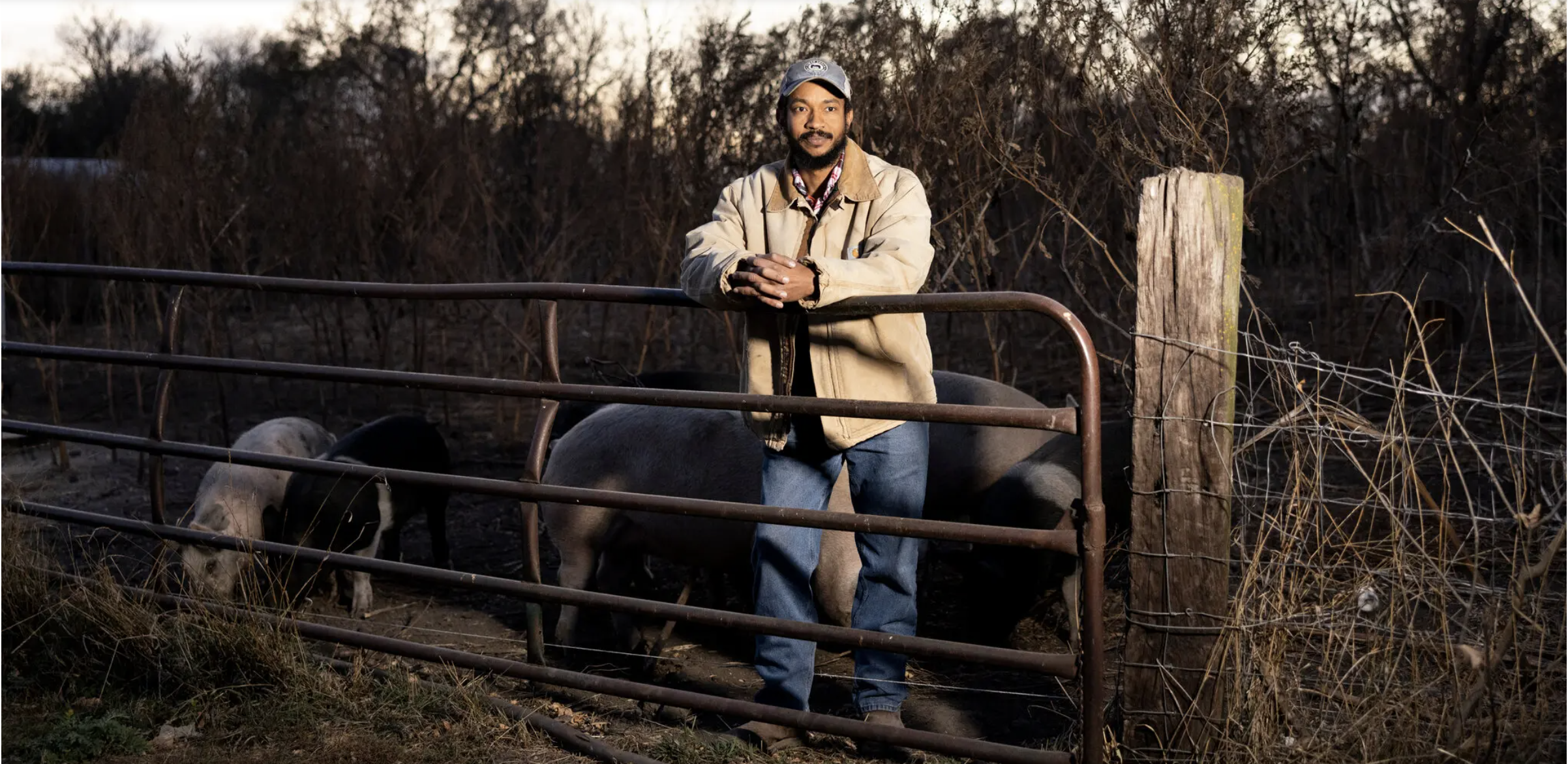 Joel Gindo thought he could finally own and operate the farm of his dreams when a neighbor put up 160 acres of cropland for sale in Brookings County, S.D., two years ago. Five thousand or six thousand dollars an acre should do the trick, Mr. Gindo estimated.
But at auction, Mr. Gindo watched helplessly as the price continued to climb until it hit $11,000 an acre, double what he had budgeted for.
"I just couldn't compete with how much people are paying, with people paying 10 grand," he said. "And for someone like me who doesn't have an inheritance somewhere sitting around, a lump sum of money sitting around, everything has to be financed."
What is happening in South Dakota is playing out in farming communities across the nation as the value of farmland soars, hitting record highs this year and often pricing out small or beginning farmers. In the state, farmland values surged by 18.7 percent from 2021 to 2022, one of the highest increases in the country, according to the most recent figures from the Agriculture Department. Nationwide, values increased by 12.4 percent and reached $3,800 an acre, the highest on record since 1970, with cropland at $5,050 an acre and pastureland at $1,650 an acre.
A series of economic forces — high prices for commodity crops like corn, soybeans and wheat; a robust housing market; low interest rates until recently; and an abundance of government subsidies — have converged to create a "perfect storm" for farmland values, said Jason Henderson, a dean at the College of Agriculture at Purdue University and a former official at the Federal Reserve Bank of Kansas City.
As a result, small farmers like Mr. Gindo are now going up against deep-pocketed investors, including private equity firms and real estate developers, prompting some experts to warn of far-reaching consequences for the farming sector.
Young farmers named finding affordable land for purchase the top challenge in 2022 in a September survey by the National Young Farmers Coalition, a nonprofit group.
Already, the supply of land is limited. About 40 percent of farmland in the United States is rented, most of it owned by landlords who are not actively involved in farming. And the amount of land available for purchase is extremely scant, with less than 1 percent of farmland sold on the open market annually.
The booming housing market, among a number of factors, has bolstered the value of farmland, particularly in areas close to growing city centers.
"What we have seen over the past year or two was, when housing starts to go up with new building construction, that puts pressure on farmland, especially on those urban fringes," Professor Henderson explained. "And that leads to a cascading ripple effect into land values even farther and farther away."
Government subsidies to farmers have also soared in recent years, amounting to nearly 39 percent of net farm income in 2020. On top of traditional programs like crop insurance payments, the Agriculture Department distributed $23 billion to farmers hurt by President Donald J. Trump's trade war from 2018 to 2020 and $45.3 billion in pandemic-related assistance in 2020 and 2021. (The government's contribution to farm income decreased to 20 percent in 2021 and is forecast to be about 8 percent in 2022.)
Those payments, or even the very promise of additional assistance, increase farmland values as they create a safety net and signal that agricultural land is a safe bet, research shows.
"There's an expectation in the market that the government's going to play a role when farm incomes drop, so that definitely affects investment behavior," said Jennifer Ifft, a professor of agricultural economics at Kansas State University.
Eager investors are increasingly turning to farmland in the face of volatility in the stock and real estate markets. Bill Gates, the Microsoft co-founder and a billionaire, is the biggest private farmland owner in the country and recently won approval to buy 2,100 acres in North Dakota for $13.5 million.
The number of private equity funds seeking to buy stakes in farmland has ticked higher, said Tim Koch, a vice president at an agricultural financial cooperative in the Midwest, Farm Credit Services of America. Pension funds also consider farmland a stable investment, Professor Ifft said.
Farmers, too, have witnessed an influx of outside interest. Nathaniel Bankhead, who runs a farm and garden consulting business in Chattanooga, Tenn., has banded with a group of other agricultural workers to save up to $500,000 to buy about 60 acres of land. For months, the collective has been repeatedly outbid by real estate developers, investors looking to diversify their portfolios and urban transplants with "delusional agrarian dreams," he said.
"Places that I have looked at as potential farmland are being bought up in cash before I can even go through the process that a working-class person has to do to access land," he said. "And the ironic thing is, those are my clients, like I get hired by them to do as a hobby what I'm trying to do as a livelihood. So it's tough to watch."
Mr. Bankhead characterized the current landscape as a form of "digital feudalism" for aspiring working farmers. Wealthy landowners drive up land prices, contract with agricultural designers like himself to enact their vision and then hire a caretaker to work the land — pricing out those very employees from becoming owners themselves.
"They kind of lock that person to this new flavor of serfdom where it's, you might be decently paid, you've got access to it, but it will never be yours," he said.
Unable to afford land in her native Florida, Tasha Trujillo recently moved her flower farm to South Carolina. Ms. Trujillo had grown cut flowers and kept bees on a parcel of her brother-in-law's five-acre plant nursery in Redland, a historically agricultural region in the Miami area, about 20 miles south of downtown.
When she sought to expand her farm and buy her own land, she quickly found that prices were out of reach, with real estate developers driving up land values and pushing out agriculture producers.
A five-acre property in the Redlands now costs $500,000 to $700,000, Ms. Trujillo said. "So I essentially didn't have a choice but to leave Miami and Florida as a whole."
"Farming is a very stressful profession," she added. "When you throw in land insecurity, it makes it 20 times worse. So there were many, many times where I thought: 'Oh my God. I'm not going to be able to do this. This isn't feasible.'"
As small and beginning farmers are shut out — the latest agricultural census said that the average age of farmers inched up to 57.5 — the prohibitively high land values may have ripple effects on the sector at large.
Brian Philpot, the chief executive of AgAmerica, an agricultural lending institution, said his firm's average loan size had increased as farms consolidated, squeezing out family farms. This, he argued, could lead to a farm crisis.
"Do we have the skills and the next generation of people to farm it? And two, if the answer is going to be, we're going to have passive owners own this land and lease it out, is that very sustainable?" he said.
Professor Henderson also warned that current farmers may face increased financial risk as they seek to leverage their high farmland values, essentially betting the farm to expand it.
"They'll buy more land but they'll use debt to do it," he said. "They'll stretch themselves out."
Economists and lenders said farmland values appeared to have plateaued in recent months, as the Federal Reserve raised interest rates and the cost of fertilizer and diesel soared. But with high commodity prices forecast for next year, some believe values will remain high.
A native of Tanzania who moved to South Dakota about a decade ago, Mr. Gindo bought seven acres of land to raise livestock in 2019 and currently rents an additional 40 acres to grow corn and soybeans — all the while working full time as a comptroller to make ends meet.
For now, he has cooled off his search for a farm of his own even as he dreams of passing on that land to his son. The more immediate concern, he said, was whether his landlord would raise his rent. So far, the landlord has refrained because Mr. Gindo helps him out around the farm.
"He really doesn't have to lend me his land," Mr. Gindo said. "He can make double that with someone else."
In Florida, Ms. Trujillo said, the owner of the land where her brother-in-law's nursery sits has spoken of selling the plot while prices remain high, so he too has begun looking for his own property.
"That's a big fear for a lot of these farmers and nursery owners who are renting land, because you just never know when the owner's just going to say: 'You know what? This year, I'm selling and you've got to go,'" she said.
In Tennessee, Mr. Bankhead said he considered giving up on owning a farm "multiple times a day" as friends who have been longtime farmers leave the profession.
But so far, he remains committed to staying in the field and doing "the work of trying to keep land in families' hands and showing there's more to do with this land than to sell it to real estate developers," he said. "But the pain of not having my own garden and not being able to have my animals where I live, it never stings any less."
Anti-tick vaccine drive gives hope to farmers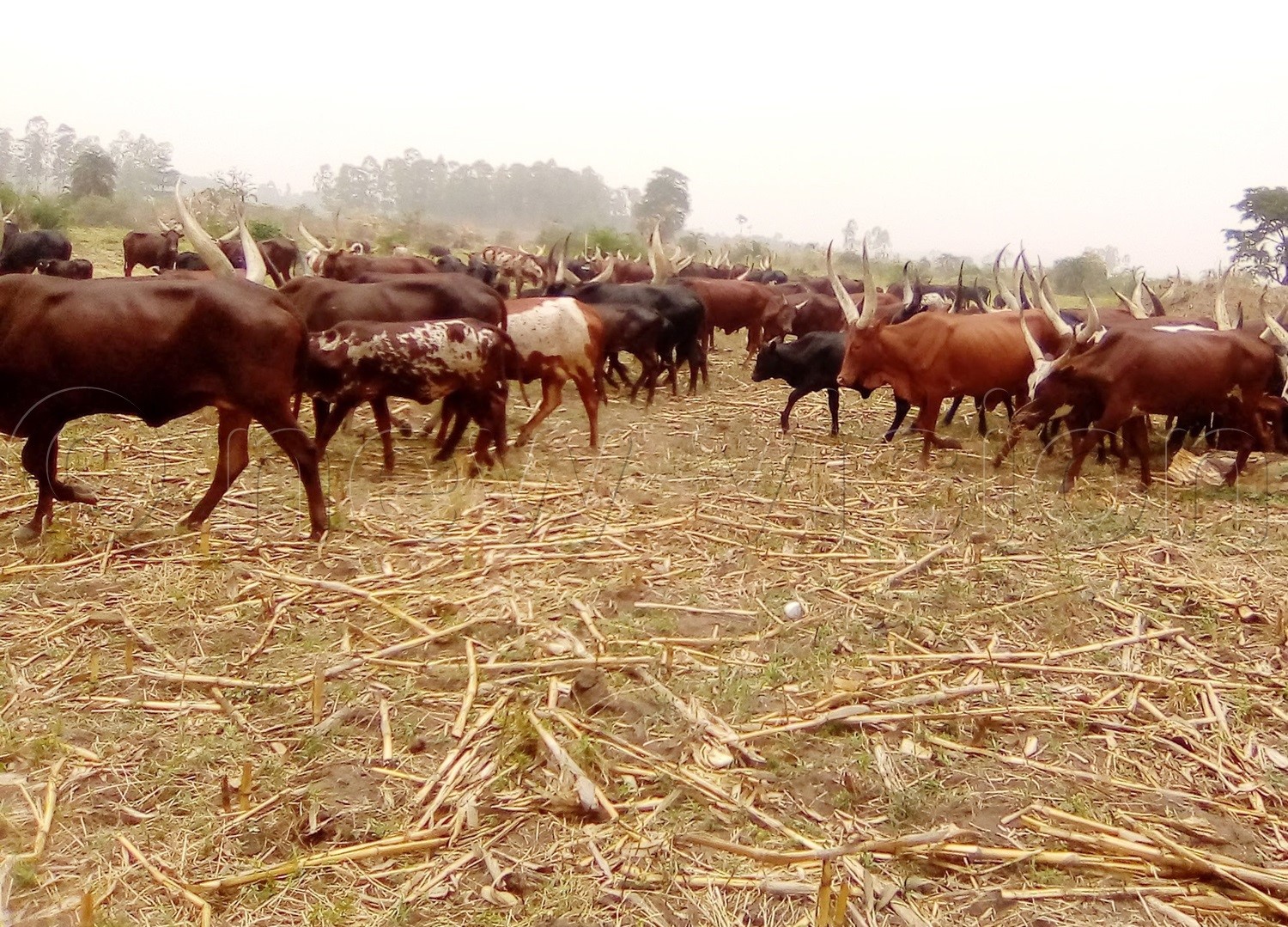 Dairy farmers in Ankole Sub-region are optimistic that the anti-tick vaccine launched by the government will solve their problem of tick resistance to acaricides.
For the last 10 years, dairy farmers across the country have decried tick resistance to acaricides, which has been ravaging the livestock sector.
Mr Emmanuel Kyeishe, a resident of Rushere in Kiruhura District and dairy farmer with more than 100 head of cattle, says dairy farmers in the cattle corridor have battled the problem of tick resistance for a long time.
"The issue of ticks has been rampant in the cattle corridor to the extent of losing our cows. We spend a lot on treating them because of ticks since they infect animals with several diseases,"  he said.
Mr Kyeishe said he loses at least two cows every month to tick-borne diseases like East Coast Fever and heart water.
"I have lost 180 cows in the last five years due to ticks and tick-borne diseases. If they do not die, they get blind and some lose their skin. But if we get a vaccine, it will have saved us a lot," he said.
Mr Kyeishe added that he has resorted to mixing agrochemicals with acaricides since the available ones on the market are failing.
Mr Jackson Bells Katongole, a dairy farmer in Kashari, Mbarara District, said if the government's move to have anti-tick vaccine is successful, quality of dairy products would improve.
"A farmer loses at least two to five cows every month and we have resorted to using different concoctions from Tanzania, Rwanda and Kenya because the problem of ticks has made us helpless," he said.
He added: "We had reached the point of mixing pesticides with acaricides because of tick resistance and in the process our cows have gone blind, lost skin and others died."
Mr Katongole further said each cow that dies is valued at around Shs2.5 million, which means that a farmer loses Shs5 million every month.
The Mbarara City Veterinary Officer, Dr Andrew Akashaba, said in Mbarara alone, there are about 60,000 head of cattle, mostly exotic breeds which are prone to ticks.
"Most of the exotic breeds of cattle are at a high risk of acquiring ticks and tick borne diseases, which are a major hindrance to livestock development in the cattle corridor," he said.
Mr Akashaba added that between 2,000 and 3,000 cows die annually in Mbarara alone due to tick-related diseases.
While launching the final clinical trial of anti-tick vaccine manufactured by National Agriculture Research Organisation at Mbarara Zardi on Thursday, the deputy director general and research coordinator, Dr Yona Baguma, assured the farmers that once the vaccine is approved, they will be spraying their cattle against ticks twice in six months as opposed to twice a week.
Original source: Monitor
Farmers fail to access farm inputs on Ministry e-platform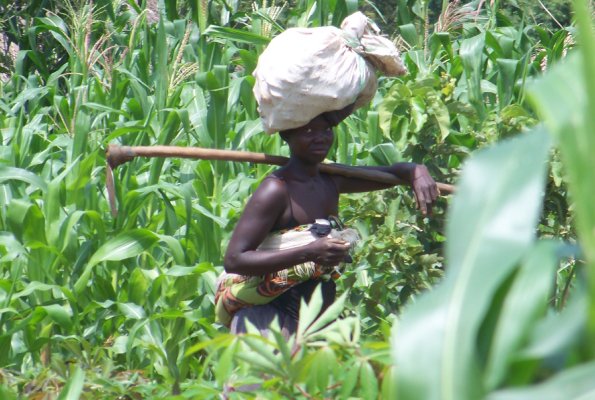 About 3,640 model farmers in Nebbi District, who were registered under the Agricultural Cluster Development Programme (ACDP) to access agricultural inputs on E-voucher, are stuck after failure of the system.
The farmers say the system has affected their planting patterns.
The Ministry of Agriculture and Animal Husbandry under the Agriculture cluster Development Programme (ACDP) introduced the e-voucher system five years ago to enable farmers access agricultural inputs electronically.