Push back time: NGOs in Uganda to tackle government's direct attack on their work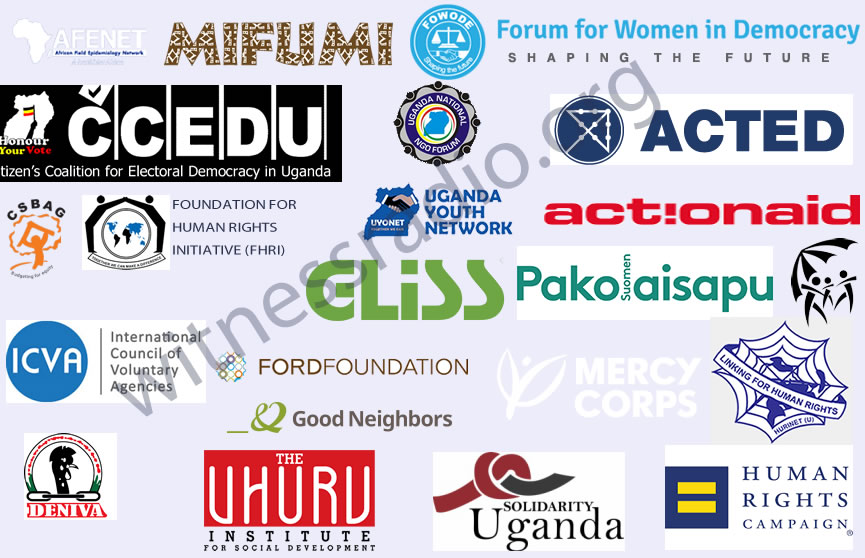 By Witnessradio.org Team
Civil society organizations are not taking attacks on their work lightly. Several organizations have already the wrath of government security agencies that have raided their offices and confiscated documents, equipment, money and bank accounts frozen.
In response, the organizations will tomorrow hold a consultative meeting to discuss the deteriorating environment in which they operate and forge a way forward. The organizations will among other things discuss the continuous raids on their offices, freezing of accounts, seizure of equipment during raids and interrogation of CSO bosses and workers among others.
This comes at a time when several organizations are living in fear over what might happen in the future after raids on several organizations. These include Action Aid Uganda that was stormed by security agents who confiscated documents, equipment and resources hence disabling their operations. The same agents also raided Uhuru institute for Social Development and Great Lakes Institute for Strategic Studies[GLISS].
The executive director of the Uganda national NGO forum, an umbrella body for all NGOs Richard Ssewakiryanga says that 25 organizations have already been blacklisted by government and face closure over unclear reasons.
The organizations include http://www.actionaid.org/uganda, http://www.afenet.net/, http://www.acted.org/en, https://www.hrc.org/, Be Forward Uganda, http://www.ccedu.org.ug/, http://csbag.org/, http://www.deniva.or.ug/, Educate Uganda, http://ww7.ftcu.org/, http://pakolaisapu.fi/en/, https://www.fordfoundation.org/, http://www.fhri.or.ug/ and http://fowode.org/wordpress/.
Others include http://hurinet.or.ug/, https://www.icvanetwork.org/resources, http://gliss.org/, http://www.goodneighbors.org/, http://www.hrcug.org/, https://www.mercycorps.org/, https://mifumi.org/, http://solidarityuganda.org/, Synagogue Church of all Nations, http://tacteso.org/, http://ngoforum.or.ug/, https://www.uyonet.or.ug/ and http://1.uhuruinstitute.org/.
Ssewakiryanga says that the national bureau of NGOs has already written to some organizations requesting for various documents and financial information to be submitted within a week. "On the 4th of October 2017, the national bureau of NGOs wrote to atleast 25 NGOs requesting for various documents…we need a united the attention of a United civil society sector front" he said.
He says this is an infringement on the enjoyment of civic rights and need the attention of a united civil society sector front hence tomorrow's consultative meeting.
The organizations are expected to deliberate on the nature of the threats they face and come up with well coordinated response efforts.
"The purpose of the consultative meeting is to also reaffirm our mission to serve the citizens of Uganda and agree on collective strategies to defend civic space in Uganda" Ssewakiryanga adds.
Almost 2,000 land and environmental defenders were killed between 2012 and 2022 for simply standing up to protect our planet and us all from the accelerating climate crisis.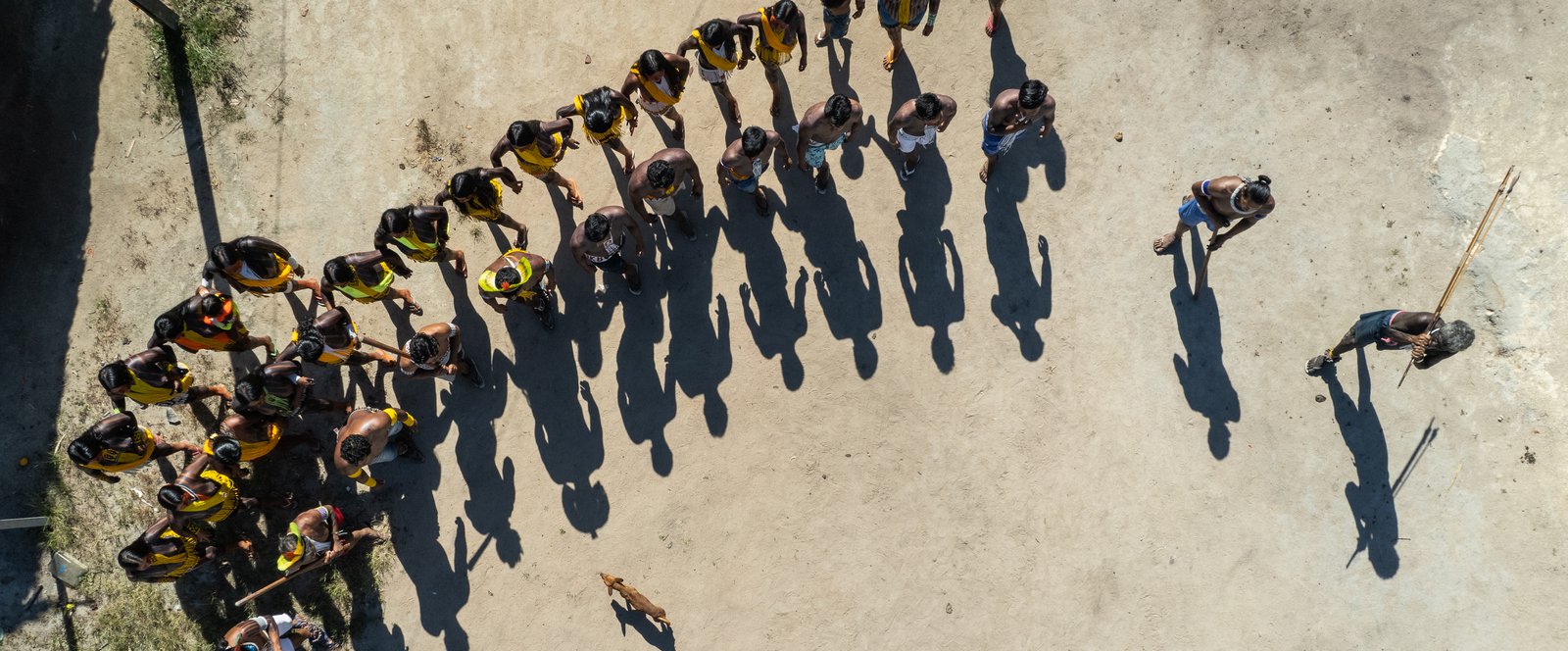 For the past 11 years, Global Witness has documented and denounced waves of threats, violence and killings of land and environmental defenders across the world, and 2022 marks the beginning of our second decade documenting lethal attacks. The world has changed dramatically since we started documenting these in 2012. But one thing that has not changed is the relentlessness of the killings.
Last year, at least 177 defenders lost their lives for protecting our planet, bringing the total number of killings to 1,910 since 2012. At least 1,390 of these killings took place between the adoption of the Paris Agreement on 12 December 2015 and 31 December 2022.
On average, a defender was killed every other day in 2022, just as was the case in 2021. Although the overall figure is slightly lower last year than in 2021, when we recorded 200 killings, this does not mean that the situation has significantly improved. The worsening climate crisis and the ever-increasing demand for agricultural commodities, fuel and minerals will only intensify the pressure on the environment – and those who risk their lives to defend it. Increasingly, non-lethal strategies such as criminalisation, harassment and digital attacks are also being used to silence defenders.
The situation in Latin America remains particularly concerning. In 2022, the region accounted for 88% of killings – an ever-growing majority of the world's cases. A total of 11 of the 18 countries where we documented cases in 2022 were in Latin America.
Colombia tops the global ranking with 60 murders in yet another dire year for the country. This is almost double the number of killings compared to 2021, when 33 defenders lost their lives. Once again, Indigenous peoples, Afro-descendant communities, small-scale farmers and environmental activists have been viciously targeted. Yet there is hope; when Gustavo Petro, the first leftist president in contemporary Colombia, took office in August 2022, he promised social transformation and enhanced protection for defenders. No government had committed to that before.
In Brazil, 34 defenders lost their lives, compared to 26 in 2021. Defenders in Brazil faced relentless hostility from former president Jair Bolsonaro's government, whose policies have opened up the Amazon to exploitation and destruction, have undermined environmental institutions and have fuelled illegal invasions of indigenous lands.
Mexico, the country with the highest number of killings in 2021, saw a significant drop from 54 murders in 2021 to 31 in 2022. At least 16 of those killed were Indigenous peoples, and four were lawyers. The overall situation in Mexico remained dire for land and environmental defenders, and non-lethal attacks – including intimidation, threats, forced displacement, harassment and criminalisation – continued to seriously hamper their work.
With 14 murders in 2022, Honduras has the world's highest per-capita killings. The country's first-ever female president, Xiomara Castro, has committed to protecting defenders. Yet early trends from 2023 point to ongoing rife violence, with reports of killings and non-lethal attacks across the country.
Read more: globalwitness
Africa Climate Summit 2023 Set to Surrender the Continent to Green Colonialism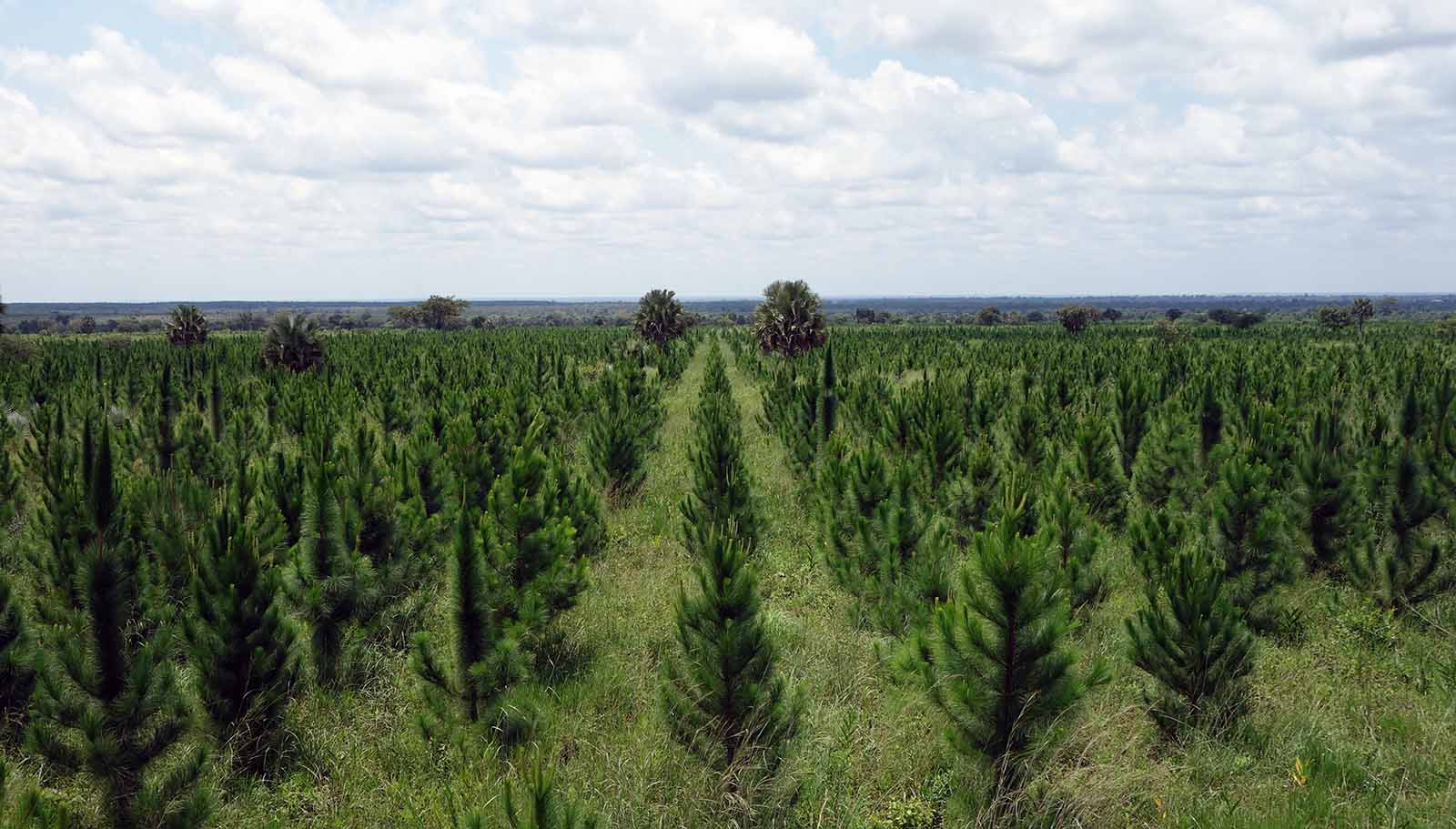 —FOR IMMEDIATE RELEASE—
August 30, 2023; 12:00 AM PDT
Media Contact: amittal@oaklandinstitute.org, +1 510-469-5228
Officials from African governments, international institutions, and the private sector will converge at the Africa Climate Summit in Nairobi, September 4 – 6, 2023, to shape the course of Africa's climate action.
With carbon offset schemes and tree plantations set to take center stage — despite their devastating impact along with the corruption and fraud that plague voluntary carbon markets — the Oakland Institute denounces the alarming direction taken by the event.
An examination of the African Forestry Impact Platform (AFIP), bankrolled by European development finance institutions, Japanese oil interests, and an Australian investment firm, lays bare the green colonialism that President Ruto of Kenya is promoting on the continent.
Oakland, CA — With carbon offset schemes and tree plantations set to take center stage at the Africa Climate Summit (ACS) and Africa Climate Week (ACW) — despite their devastating social and environmental impacts and the prevailing corruption and fraud within the voluntary carbon markets — a new report from the Oakland Institute, Green Colonialism 2.0: Tree Plantations and Carbon Offsets in Africa, denounces the alarming direction taken by the Summit. Starting on September 4, 2023 in Nairobi, Kenya, the two events aim to establish a common position for Africa on the climate crisis for the upcoming COP 28 conference in Dubai, slated for December 2023.
The outcome will have significant implications, given the ACS and ACW — both organized by the government of Kenya — are expected to shape the trajectory of climate action for the continent. The focus and intentions of the events, centered on "leveraging" Africa's abundant "assets" to drive "green growth and climate finance solutions," raise serious concerns. "This approach only paves the way for further resource extraction while sidelining the rights and interests of local and Indigenous communities," said Anuradha Mittal, Executive Director of the Oakland Institute.
Bankrolled by European development finance institutions, Japanese oil interests, and an Australian investment firm, the African Forestry Impact Platform (AFIP), examined in the report, exemplifies the green colonialism that President Ruto of Kenya is promoting on the continent — opening the door for more extraction of Africa's resources. Despite AFIP's claim of promoting "nature-based solutions," a troubling pattern of exploitation and greenwashing underscores its investments, stakeholders, and financial backers. AFIP's first acquisition is Green Resources, a Norwegian plantation forestry and carbon credit company notorious for its history of land grabbing, human rights violations, and environmental destruction across Uganda, Mozambique, and Tanzania.
Kenya's promotion of voluntary carbon markets overlooks their fundamental flaws. Over the span of more than two decades, they have miserably failed to reduce carbon emissions, and instead wreaked social havoc by causing forced evictions, loss of livelihoods, and violence. Conflicts of interest, fraud, and speculation plague these markets while the expansion of carbon offset schemes and tree plantations results in expropriation of community lands to generate profits for investors. Far from benefiting Africa, the expansion of carbon markets sustains the status quo of resource exploitation, greenhouse gas pollution, and North/South power imbalances.
"The ACS and ACW represent a pivotal moment. African leaders have a historic opportunity to reject the false solutions that perpetuate the same exploitative model of colonialism that has fueled this environmental catastrophe. Instead, they must listen to the calls of over 400 African civil society organizations(link is external) and prioritize real solutions that account for historical responsibility, uphold the rights of Indigenous and local communities, and pave the way for an equitable and just transition. African people deserve climate justice, not more extractivism," concluded Mittal.
Source: oaklandinstitute.org
African Development Bank's Push for large scale Agriculture in Africa will spark more concerns over Food Sovereignty and Environmental Impacts.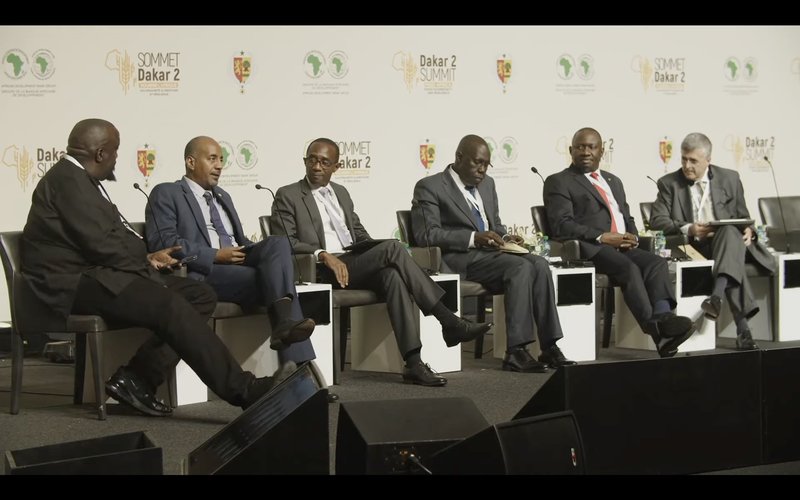 Panel at the second international summit on food production in Dakar, 10 February 2023, from left to right: Allan Kasujja, BBC (moderator); Admassu Tadesse, Trade and Development Bank; Danladi Verheijen, Verod Capital; M. Malick Ndiaye, Banque Agricole; Dr. Olagunju Ashimolowo, ECOWAS Bank for Investment and Development; M. Wagner Albuquerque de Almeida, International Finance Corporation. Source: African Development Bank Group.
"Agriculture must become Africa's new oil," said Akinwumi Adesina, President of the African Development Bank (AfDB), at the inauguration of the "Feed Africa: Food Sovereignty and Resilience" (Dakar 2) summit, held in late January 2023 in Senegal. He spoke to 34 African heads of state and 70 ministers, representatives of the European Commission, the United States and several European countries, as well as multilateral institutions such as the International Fund for Agricultural Development (IFAD).[1]
While one of the main objectives of the Bank at the summit was to attract private financing for its projects, the intervention of the director of the Nigerian private equity fund Verod Capital explains the challenge: "I know that we talk about the future of Africa as being that of smallholder farmers, but (…), it is really difficult to experience governance at this level. Smallholder farmers are not the most efficient enterprises. Their bargaining power is limited, they have less money to invest in the infrastructure needed for more efficient agriculture and to get their products to market (…). So, we need bigger businesses where we can deploy capital. I think it will attract more private capital. »[2] Verod is one of the 70 private equity funds in which the AfDB is a shareholder.[3]
In financial terms, the Bank has a certain weight in the continent. It currently has USD 240 billion to invest and a portfolio of USD 56.6 billion already invested.[4] The main sectors covered by this portfolio are: transport (27%), electricity (20%), finance (18%) and agriculture (13%).[5]
Often these investments lead to conflicts with affected local communities. According to the Environmental Justice Atlas, the Bank is involved in at least 14 ongoing social and environmental conflicts.[6] It is in this context that social movements and women's groups are preparing an African civil society campaign against the AfDB.[7]
So how does the Bank work? Which actors benefit the most? What agricultural model is it promoting? And what role does it play in relation to the struggles for food sovereignty in Africa?
Dakar 2 and the Era of Pacts
Among the "successes" of Dakar 2 claimed by the AfDB is the agreement to implement the "Food and Agricultural Supply Pacts" for 40 countries for the next 5 years.[8] The African Union has declared its strong support for this initiative.[9]
A first reading of the pacts surprises by the lack of care taken in their drafting. For example, the pacts of Burundi and Cape Verde are incomplete, and that of Togo does not make it possible to know whether it concerns this country, Niger or Madagascar. In others, like that of Cameroon, certain parts of the text are copied several times. Despite the supposed importance of these initiatives in attracting funding from the private sector and development banks and agencies, the total cost of the projects is unclear. Our conservative estimate of the total cost is around USD 65 billion.[10]
Far from promoting agro-biodiversity, which is Africa's wealth, the pacts aim to promote mainly corn, wheat, rice, soybeans and palm oil. The aim is to increase their yields through the industrialisation of "value chains", which will extend to livestock, dairy and fisheries. To do this, the pacts will promote mechanisation, certified seeds, chemical fertilisers and pesticides, often via tax exemption on imports and other types of subsidies.
Throughout the summit it was repeated that 65% of the world's uncultivated arable land is in Africa.[11] This is why the expansion of cultivated area is strongly on the agenda in the pacts and covers tens, hundreds of thousands or even millions of hectares, depending on the country. For example, under the Tanzania pact, only 23% of the land available for agriculture would be cultivated. The document proposes prioritising the production of wheat, avocado, market garden produce and sunflower. For this, it refers to the need to expand the agricultural area by more than two million hectares by 2025, in particular through a "transfer" of land currently owned by the village councils. The government is reportedly already identifying and acquiring land for industrial agriculture, installing irrigation infrastructure, an agreement with the "Building Better Tomorrow" initiative.[12]
The provision of open trade policies aimed at attracting investment, especially from the private sector, is also mentioned in the pacts, often in the form of very problematic public-private partnerships.[13] Among other policies aimed at attracting investment, the Kenya pact refers to the absence of restrictions on the repatriation of earnings and capital. It is also worrying that the pacts are based on failed agro-industrial programs. This is the case, for example, of that of Gabon, which specifies that the implementation will be based "on the institutional mechanism already existing and set up by the support project for the GRAINE program". This program was entrusted to a public-private partnership between the Gabonese government and the multinational Olam in 2015. It has been denounced by the affected communities for having led to the grabbing of thousands of hectares by oil palm plantations.[14]