Pineapple prices fall to sh200 in Masaka, farmers stuck
Masaka, Uganda | Pineapple farmers in Masaka district are stuck with their farm produces as their export market shrinks. 
The most affected are farmers in the sub-counties of Kyannamukaaka, Kyesiiga and Buwunga who are struggling to find market for their ripe pineapples with some already rotting in the plantations.   
Fred Kinalwa, who cultivated 17 acres of pineapples at Kitiiti village in Kyannamukaaka Sub County, says they are in a bumper harvest this season, but to their disappointment, they are failing to get market for the produce hence incurring heavy losses.  
He explains that at least 1,000 pineapple farmers in the area have always targeted export market mainly in the neighbouring countries of Kenya and Democratic Republic of Congo and South Sudan but to their dismay, the usual traders are now staying away.  
Kinalwa says that the price of pineapples has drastically dropped to as a low as 200 shillings from an average of 1,000 shillings.
Theresa Najjuma, Zzimwe parish councillor in Kyannamukaaka sub-county and a farmer explains that they have lately lost their export markets to new pineapple farmers based in areas of Zziribwe and Kikyuusa in Luwero district, and Kanguluimira in Kayunga district. 
Najjuma says that they are currently producing for local markets in the neighbouring towns, which can only consume too little compared to the supply capacity. 
Moses Ssebugwawo, another pineapple farmer at Nkuuna village in Kyesiiga sub-county has cried out to government to respond to their demands of having processing plant in the area to save them of huge losses suffered due to lack of market.  
He warns that government's efforts of giving farmers inputs may fail to realize the intended results of promoting commercial agriculture in the area if farmers are not supported with processing facilities that can add value to their agricultural produce to attract more earnings.   
Maria Nakakande, the Masaka district female councillor for Kyesiiga and Kyannamukaaka sub-counties and one of President Museveni's Wealth Creation Coordinators in the area has also attested to the situation, however indicating that they are still waiting for the President's pledge of giving the area a processing plant.  
Source: The Independent
Anti-tick vaccine drive gives hope to farmers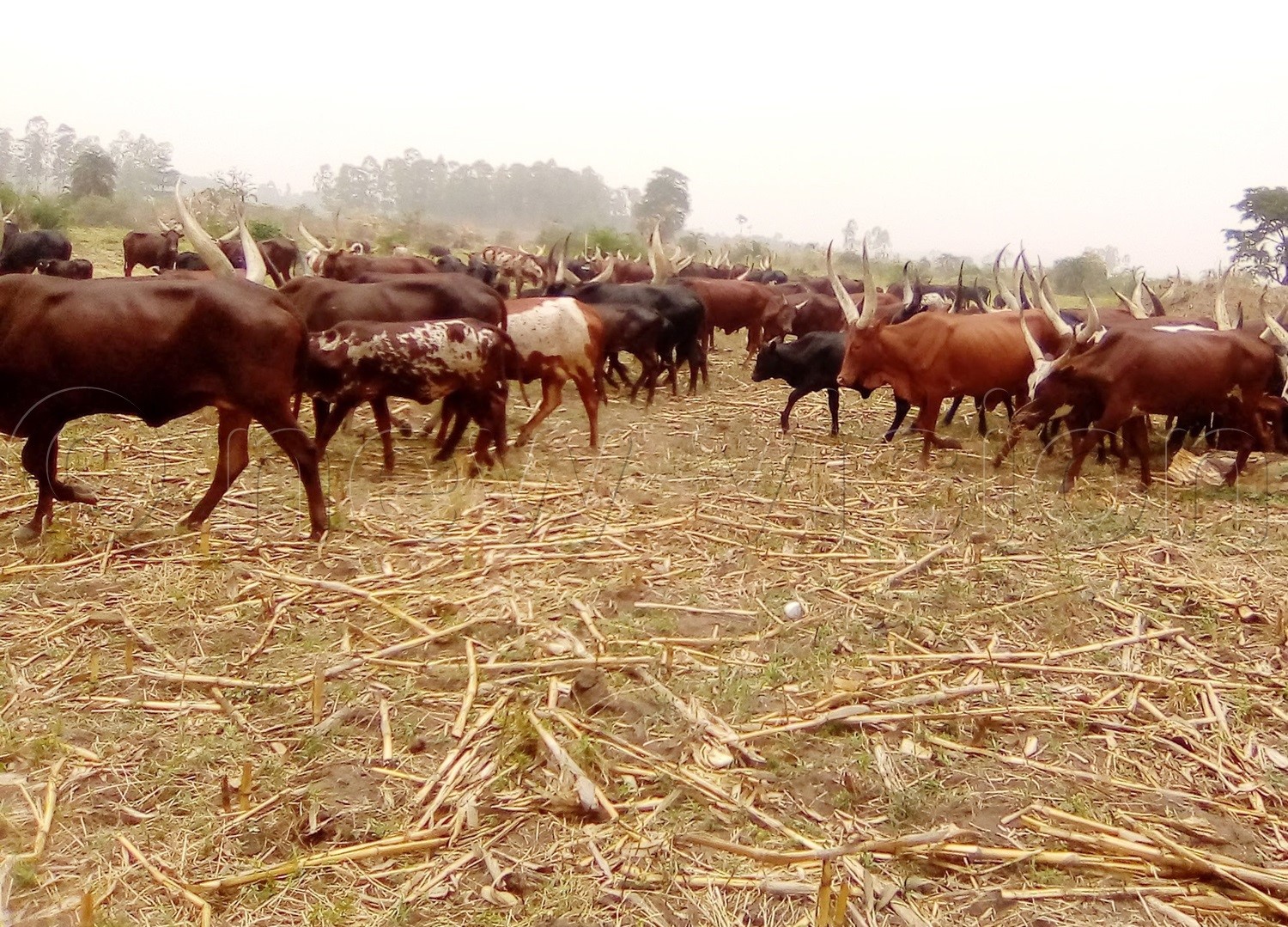 Dairy farmers in Ankole Sub-region are optimistic that the anti-tick vaccine launched by the government will solve their problem of tick resistance to acaricides.
For the last 10 years, dairy farmers across the country have decried tick resistance to acaricides, which has been ravaging the livestock sector.
Mr Emmanuel Kyeishe, a resident of Rushere in Kiruhura District and dairy farmer with more than 100 head of cattle, says dairy farmers in the cattle corridor have battled the problem of tick resistance for a long time.
"The issue of ticks has been rampant in the cattle corridor to the extent of losing our cows. We spend a lot on treating them because of ticks since they infect animals with several diseases,"  he said.
Mr Kyeishe said he loses at least two cows every month to tick-borne diseases like East Coast Fever and heart water.
"I have lost 180 cows in the last five years due to ticks and tick-borne diseases. If they do not die, they get blind and some lose their skin. But if we get a vaccine, it will have saved us a lot," he said.
Mr Kyeishe added that he has resorted to mixing agrochemicals with acaricides since the available ones on the market are failing.
Mr Jackson Bells Katongole, a dairy farmer in Kashari, Mbarara District, said if the government's move to have anti-tick vaccine is successful, quality of dairy products would improve.
"A farmer loses at least two to five cows every month and we have resorted to using different concoctions from Tanzania, Rwanda and Kenya because the problem of ticks has made us helpless," he said.
He added: "We had reached the point of mixing pesticides with acaricides because of tick resistance and in the process our cows have gone blind, lost skin and others died."
Mr Katongole further said each cow that dies is valued at around Shs2.5 million, which means that a farmer loses Shs5 million every month.
The Mbarara City Veterinary Officer, Dr Andrew Akashaba, said in Mbarara alone, there are about 60,000 head of cattle, mostly exotic breeds which are prone to ticks.
"Most of the exotic breeds of cattle are at a high risk of acquiring ticks and tick borne diseases, which are a major hindrance to livestock development in the cattle corridor," he said.
Mr Akashaba added that between 2,000 and 3,000 cows die annually in Mbarara alone due to tick-related diseases.
While launching the final clinical trial of anti-tick vaccine manufactured by National Agriculture Research Organisation at Mbarara Zardi on Thursday, the deputy director general and research coordinator, Dr Yona Baguma, assured the farmers that once the vaccine is approved, they will be spraying their cattle against ticks twice in six months as opposed to twice a week.
Original source: Monitor
Farmers fail to access farm inputs on Ministry e-platform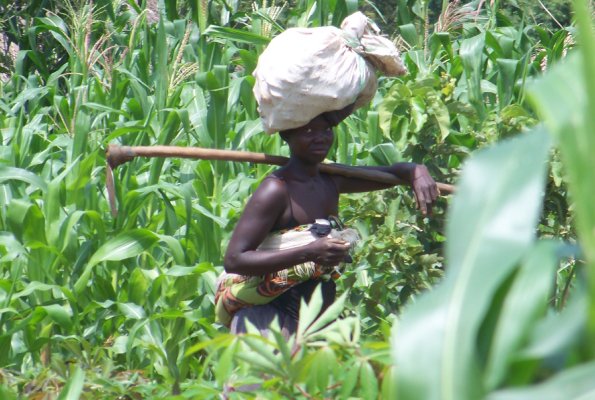 About 3,640 model farmers in Nebbi District, who were registered under the Agricultural Cluster Development Programme (ACDP) to access agricultural inputs on E-voucher, are stuck after failure of the system.
The farmers say the system has affected their planting patterns.
The Ministry of Agriculture and Animal Husbandry under the Agriculture cluster Development Programme (ACDP) introduced the e-voucher system five years ago to enable farmers access agricultural inputs electronically.
Farmers on alert as new banana virus hits Western Uganda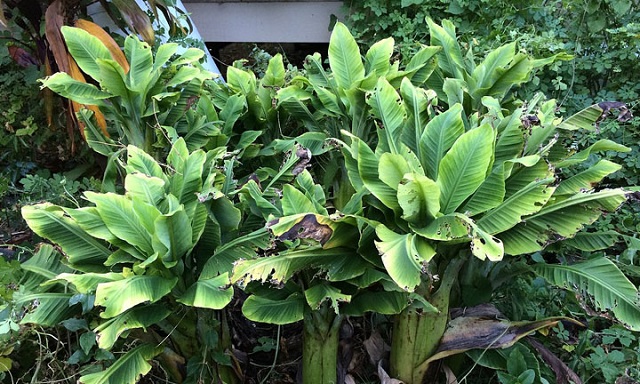 Farmers should stop getting banana plantlets from districts in Western and North-West Uganda to stop the spread of the Banana Bunchy Top Virus (BBTV) disease, Hebert Musiimenta, the Principal Agricultural Inspector in the Ministry of Agriculture Animal Industry and Fisheries-MAAIF has advised.
The Banana Bunchy Top Virus was first observed in the western Uganda districts in late 2020. In July this year, the ministry raised a red flag when the disease caused havoc on banana plantations in West Nile, Rwenzori and Tooro regions.
An infected plant presents with severe stunting, narrow leaves, chlorotic leaf margins, and dark green streaks on petioles and midribs. The affected plant also shows a rosette-like or bunchy and choked appearance. Diseased plants rarely produce fruit and when they do, the fruit is stunted and twisted.
The disease is spread by aphids and the planting of affected tubers.
The disease has the capacity to wipe out banana gardens within 3 to 5 years unless farmers practice the control measures such as the proper destruction of affected stems, control of aphids, and planting clean materials.
Hebert Musiimenta, Principal Agricultural Inspector in the Ministry of Agriculture Animal Industry and Fisheries (MAAIF), says to contain the spread of the disease, farmers should stop getting banana planting materials from Nebbi, Zombo, Arua, Maracha, and Koboko districts in North-West Uganda and Bunyangabu, Kasese, Kabarore, and Bundibugyo districts in Western Uganda.
He also advises the farmers to be cautious about planting materials from Kisoro, Kabale, Ntungamo, and Isingiro districts since they are near the border.  The disease is suspected to have spread to Uganda from the neighboring Democratic Republic of Congo (DRC) and Rwanda. Musiimenta advised farmers in an interview with URN that if they are to pick planting materials, they should first consult agriculture officers in their areas to recommend safe planting materials.
Musimenta revealed that a team of officials from the Ministry of Agriculture, Animal Industries, and Fisheries is investigating the prevalence of the virus in Kigezi region specifically districts neighboring Rwanda and DR Congo.
He says the disease has the capacity to wipe out banana gardens within 3 to 5 years unless farmers practice the control measures such as the proper destruction of affected stems, control of aphids, and planting clean materials.
Original Source: URN via The independent