Ankole farmers want government to fix produce prices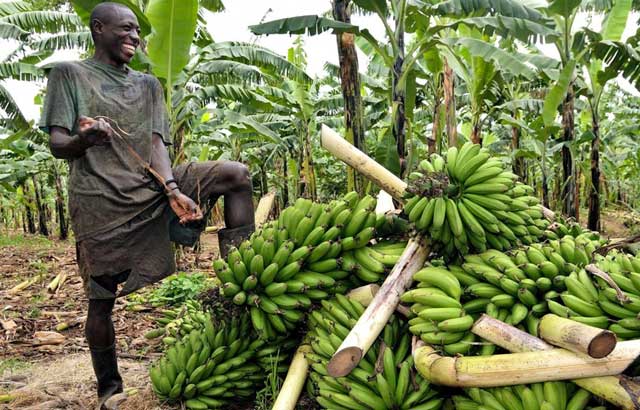 Farmers want the government to formulate policies favouring and determining the sale of their produce
Kampala, Uganda. Farmers in the Ankole region are demanding that the government be the one to determine and declare standard market prices to save them from being cheated by traders and middlemen.
Market prices for most food crops like beans, maize, banana and groundnuts have lately fallen at the farm gate but increased on consumer market.
Currently, a kilogram of beans goes for 1,600 Shillings at the farmer's gate while on market, it goes for between 2,500 and 3,000 shillings which according to them is much higher compared to farm price.
The largest bunch of bananas is bought for 4,000 Shillings from the farmer while the market price is between 8,000 and 10,000. Tomatoes prices have also fallen from 130,000 to 80,000 Shillings a box at the farm while in the market a small basin goes for 7,000 shillings.
A similar situation was experienced during last year's Covid-19 pandemic lockdown and now farmers are expressing a repeat.
Macklin Sabiiti, a farmer in Buyanja wants the government to provide efficient market information which she believes can show positive benefits for both farmers, and traders.
She says since the outbreak of the Covid-19 pandemic, prices have failed to stabilize and traders have used this opportunity to cheat farmers noting that up-to-date, current market information would enable farmers to negotiate with traders from a position of strength.
Yason Mwebesa Mushaba, the director of Agriculture Hands-On Africa says the biggest challenge faced by farmers are the middlemen who have monopolized and determine the prices both at gardens and markets.
He now wants government to formulate policies favouring farmers in determining the sale of their produce.
He says that farmers should also consider value addition to their produce, however, Mwebesa says that government should also come on board to assist farmers to get markets without middlemen.
Amos Atukwase, a farmer in Isingiro district says that prices reduce mostly during harvest timebecause  produce is plenty compared to the available market.
Petero Bagerize, a farmer says farmers have failed to follow up in the market to understand how the prices which traders and middlemen offer are determined.
He says some farmers sell depending on the problem at home because most farmers use loans to cultivate.
He wants the government to 'own back' the buying of products and have stores to collect the produce with a known buyer employed by the government and determine the price.
Muhamed Nyombi, chairperson of the Mbarara Central Market Traders Association agrees with the demand for proper information on prices noting that with clear information of prices to both farmers and traders, the distribution of produce from rural to urban areas would stabilise both market and garden prices.
Emmanuel Kishe, Chairperson of Farmers Association Kiruhura wants farmers to start cooperative societies and unions to have bargaining power.
He says every time the farmer lacks the power to bargain, the more the middlemen and traders benefit.
Godfrey Mutebi, Mbarara district commercial officer faults the middlemen on the price fluctuation, noting that farmers should come together to form a society to give themselves one voice.
He also advises farmers who can afford to always carry their produce to market directly without waiting for middlemen.
According to Food Agriculture Organization, Market Information Services have unfortunately often proven to be unreliable and where they have endured, they have often failed to provide commercially useful advice, confining themselves to the gathering of data that is rarely used.
Original Source: URN via independent.co.ug
MAAIF lifts livestock quarantine in Nakaseke after two years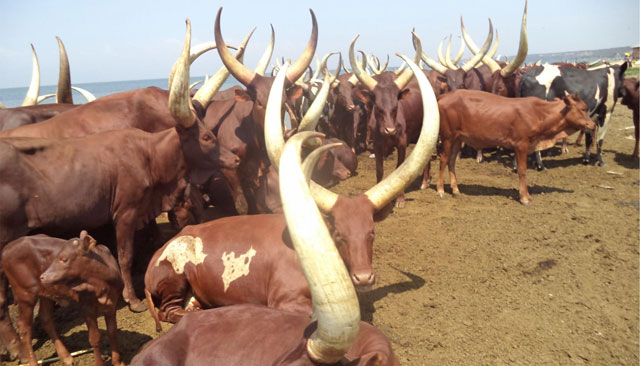 Nakaseke, Uganda  The Ministry of Agriculture, Animal Industry and Fisheries-MAAIF has lifted quarantine restrictions on Nakaseke district exciting local leaders and pastoralists.
In 2019, the ministry imposed quarantine restrictions on Ngoma, Kinoni sub-counties and Ngoma town council following the outbreak of Foot and Mouth Disease (FMD).
The ministry prohibited the movement of cattle, goats, sheep, pigs and their products from, to, through, and within the affected areas as prescribed by the Animal Diseases Act. The quarantine left pastoralists and local leaders crying foul over loss of revenue.
Dr Anna Rose Ademun, the Commissioner of Animal Health in the Ministry of Agriculture, Animal Industry and Fisheries has written to Nakaseke Chief Administrative Officer and other leaders informing them that the quarantine has been lifted.
According to her letter dated 29th July this year, Ademun said that due to increased community awareness about FMD and the strategic ring vaccinations carried in the affected areas, the disease has been controlled.
She added laboratory results of the sampled animals from the sub-counties under movement restrictions have also proved the same.
Ademun said that the quarantine has been lifted but on conditions that all livestock markets remain closed as per the Presidential directives on the prevention of the spread of COVID-19 pandemic and animals must be sold on farms with knowledge of veterinary officers as well as LCI chairman.
She also ordered that the animals must move on trucks only for slaughter purposes and should adhere to all FMD bio security measures.
Dr Lawrence Kisule, the Principal Veterinary Officer of Nakaseke district has confirmed a copy of the letter and said they are going to disseminate information to leaders in affected areas.
Kisule says that on Friday he is expecting to receive 10,000 doses to vaccinate heads of cattle in other sub-counties that include Kito, Kapeeka and Kinyogogga in the fight against FMD.
Kisule added that they are going to communicate fresh guidelines to pastoralists aimed at avoiding fresh outbreaks of the FMD.
Nayebare Kyamuzigita the Nakaseke Resident District Commissioner also asked pastoralists and veterinary officers to exercise responsibility so as not to plunge the area into a second quarantine.
Nayebare said although most veterinary officers had exercised professionalism, there is one who they are hunting for issuing illegal movement permits to cattle traders something that may lead to a fresh outbreak of the disease.
Fred Rwabirinda, the District Secretary for Production says that following the quarantine, each month, the local governments have been losing more than 11 million shillings from cattle markets.
Rwabirinda adds that this had crippled service delivery in the local governments as well as the district.
Sam Mubiru, a pastoralist in Ngoma town council says that residents in the affected areas depend mainly on selling animals and their products but the ban plunged them into abject poverty and this was worsened after imposing another lockdown over COVID 19.
Mubiru added that the lifting of the ban was timely because many of them had run out of options for survival.
Both leaders and residents say they are happy that the Ministry has lifted the ban to enable the pastoralists to earn a living, as well as local governments, to get local revenue.
Original Source: URN Via independent.co.ug
Kabale banana farmers battle bacterial wilt again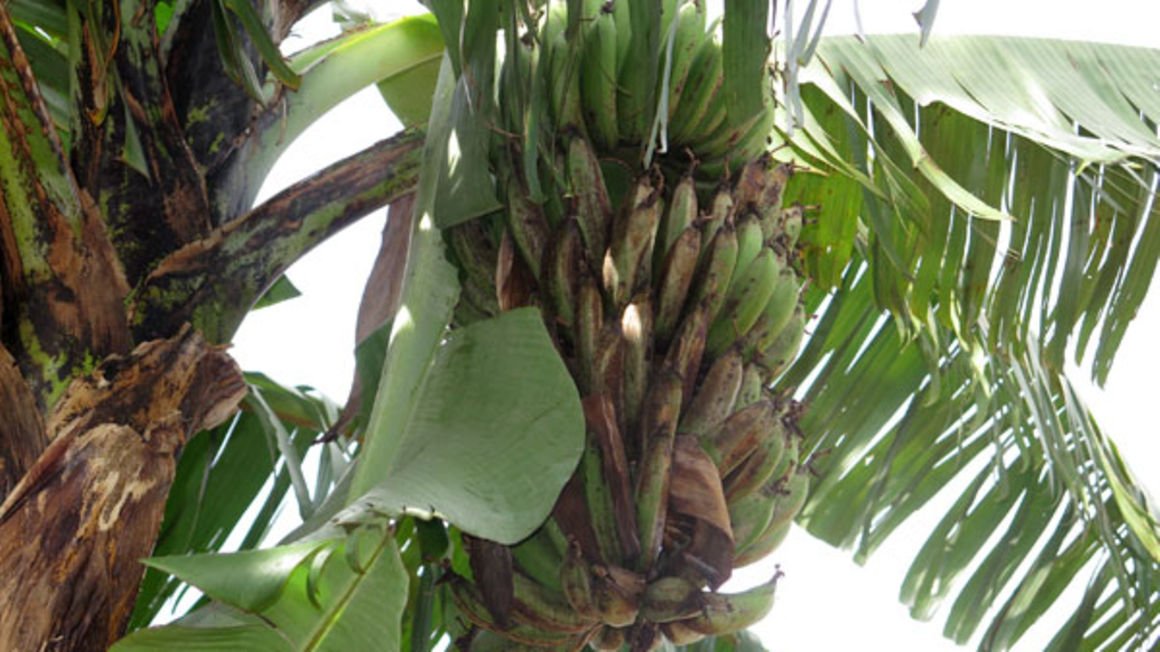 The disease is spread from an infected plant to another through sharing the same farm implements. It can also be transmitted by insects.
Farmers from Kaharo and Maziba sub-counties in Kabale District are battling a fresh outbreak of banana bacterial wilt.
The outbreak comes barely five years ago after a similar occurrence ravaged banana plantations in Kabale and neighbouring districts of Ntungamo, Mbarara, Rukungiri, Bushenyi and Isingiro.
The disease, which mainly attacks plants past the maiden sucker stage, is characterized by yellowing and complete wilting of leaves.
The LC5 councillor for Kaharo Sub- county, Mr. Gracious Kabeth Tumwine,  at the weekend said most of the affected farmers are from Kaharo, Bugarama and Katenga  parishes.
Mr Tumwine said farmers have  no other option but to destroy the affected suckers.
"We find it difficult to fight the wilt because some of our farmers are not following what agricultural extension workers told us," Mr Tumwine said.
Mr Ben Kyokwijuka, a farmer from  Maziba, said the disease was spreading rapidly and is threatening the livelihood of residents.
Mr Kyokwijuka said it is resistant to pesticides, adding that the area is likely to face  food shortage.
He added that the disease also has been cited in Kahondo, Karweru and Kavu parishes.
The Kaharo chairman,  Mr Edmond Tumwesigye, said the political leadership was working with the sub-county agriculture extension workers to ensure that the disease is eradictated.
Mr Tumwesigye said they have also started sensitising residents about better farming practices.
The district principal agriculture officer, Mr Deus Bagambana Baguma, asked farmers to comply with the control measures put in place by agriculture extension workers  such as cutting down all the affected plants.
"It is unfortunate that bacteria wilt is coming again in the district but the simple management is that once a farmer identifies an infected banana in his plantation, he should cut the affected part of the banana sucker and then sanitise the tools used or put them in fire so that the disease is not spread to other plantations," Mr Baguma said.
The district chairperson, Mr Nelson Nshangabasheija, urged farmers to implement the advice from technical personnel if they want to stop the wilt.
Original Source: Daily Monitor
Uganda coffee exports hit 30-year record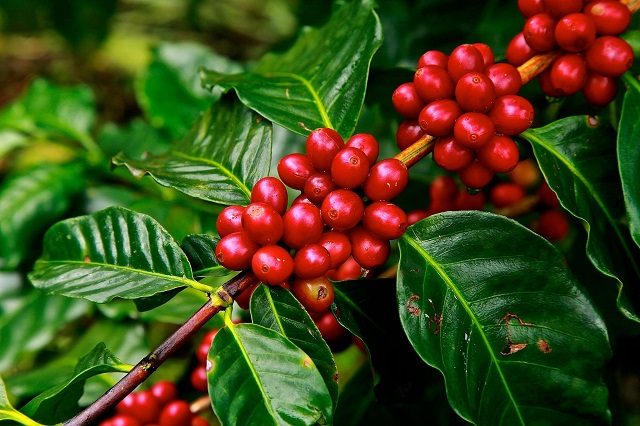 Ripe coffee
Kampala, Uganda. Uganda exported a record 6.08 million coffee bags in the financial year 2020-2021, the highest total for 12 months in 30 years. Exports for FY20/21 were also worth $559m compared to 5.11m bags worth $496m in FY19/20.
The figures were boosted by June's 618,388 bags worth US$ 58.56m, which is also the highest in a single month. June exports had an increase of 47% in quantity and value compared to the previous month, with Robusta figures shooting up, while Arabica slowing.
According to a monthly statement from the Uganda Coffee Development Authority (UCDA), increasing Robusta exports during the month compared to the previous year were due to newly planted coffee which started yielding supported by favourable weather.
UCDA says this was also compounded by a positive trend in global coffee prices in the last two weeks of the month which prompted exporters to release their stocks on top of increased procurement.
The biggest consumer of Ugandan coffee in June was Italy that maintained the highest market share with 34.57% compared with 37.02% last month.
| | | | | | | | |
| --- | --- | --- | --- | --- | --- | --- | --- |
| Year | 2014/15 | 2015/16 | 2016/17 | 2017/18 | 2018/19 | 2019/20 |  2020/21 |
| Volume (60-kg bag in million) | 3.24 | 3.56 | 4.2 | 4.5 | 4.4 | 5.11 | 6.08 |
| Value (US$ millions) | $403 | $352 | $490 | $492 | $433.95 | $496 | $559 |
It was followed by Germany 13.11% (14.36%), India 9.52% (5.00%) Sudan 7.81% (4.04%) and Algeria 6.28% (5.80%).
Coffee exports to Africa amounted to 112,416 bags, a market share of 18% compared to 69,349 bags (14%) the previous month. African countries included Sudan, Morocco, Kenya, Algeria, Egypt, Ethiopia and South Africa. Europe remained the main destination for Uganda's coffees with a 61% imports share.
Arabica coffee declines
The decrease in value of Arabica coffee was due to low volumes exported. Arabica monthly exports continued to reduce compared to the previous year attributed to the off-year biennial cycle characteristic of Arabica production.
June's 618,388 60-kilo bags exports comprised 565,449 bags of Robusta valued at US $ 50.25 million and 52,939 bags of Arabica valued at US$ 8.31 million. This was an increase of 47.04% and 46.63 % in quantity and value respectively compared to the same month last yea.
By comparing quantity of coffee exported by type in the same month of last Coffee Year (June 2020), Robusta increased by 63.89% and 72.56% in quantity and value respectively, while Arabica exports decreased in both quantity and value by 29.93% and 23.16% respectively.
Farm-gate prices for Robusta Kiboko averaged UGX 2,250 per kilo; FAQ UGX 4,350 per kilo, Arabica parchment UGX 6,650 per kilo and Drugar UGX 5,750 per kilo
Sustainable Arabica fully Washed Sipi Falls fetched the highest price at $5.37 per kilo.
In terms of leading coffee exporters, Ugacof (U) Ltd led the highest market share with 19.86%, followed by Ideal Quality 10.81%, Olam Uganda 10.15, Touron 7.44, Kawacom 6.24, Louis Drefyus 5.90 and Kyagalanyi Coffee Ltd 5.6%
READ FULL REPORT >>>>June 2021 coffee
Original Source: Independent.co.ug