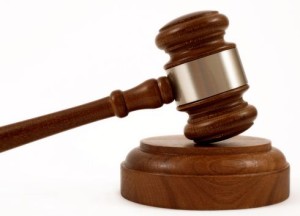 Irene Namaye, the Mubende grade one Magistrate has remanded seven bibanja holders in Mubende over malicious damage to property.
The seven who would remain incarcerated until next month include; Abubakar Makumbi, Roman Kasigazi, Alex Kasagazi, Kenneth Muganda, Hanoli Baruku, Stephen Birikinzira and Stanley Kidde.
Prosecution alleges that the seven accused persons and others still at large, touched Toyota Premo registration number UAX 130 H from Nsololo LC1, situated in Manyogaseka Parish, Kasanda Sub County in Mubende district on February 10, 2017.
It's alleged that the accused persons suspected that Dickens Kwesiga, was in conspiracy to grab and evict them from 1.5 square mile-land on which they own bibanja pieces of land.
The suspicion followed Kwesiga's impromptu visit purposely to inspect the disputed land on Nsoloolo village after Princess Fatuma Nambi Ndagire, who claims its ownership, put her property on sale which rubbed the bibanja holders the wrong way.
However, Ndagire says that the disputed land belongs to her, but these tenants squatted on it without her consent and they have never paid her tenancy fee meaning that they are only trespassers.
The presiding magistrate remanded the detainees to Muinaina prison.
The seven on remand, brings the total of bibanja holders on the same land to 10 after Wilson Wandera, also a grade one magistrate in the same court sentenced three others to four years in prison in August 2016.
However, Magistrate Wandera's verdict that Mahad Lukeberwa, who was Nsoloolo village's chairperson, Edward Ssemanda and Charles Ssemuyaba both residents of the same village should serve four years in prison, angered area MP Patrick Nsamba who accused the latter of acting with bias as opposed to being impartial.
In the end, the magistrate told the court that he had received threatening text messages from the MP but added that "these people will serve a prison service of four years, let the MP do what he can."
However, the incarcerated persons' lawyer Fatuma Nakito blamed the magistrate for passing the judgment against her clients out of emotions.