Court convicted me of murdering my wife who is still alive…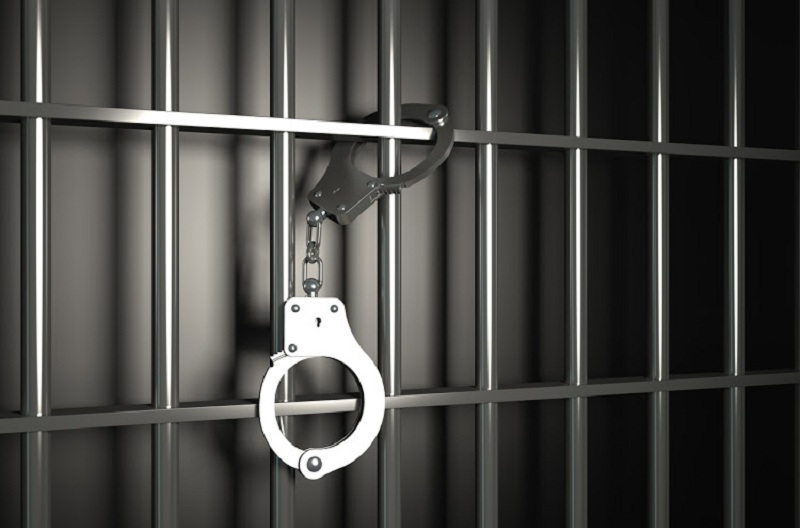 By witnessradio.org and agencies
Patrick Lwanga Zizinga, 52 a resident of Makandwa Kajjansi Wakiso district was only nine years old when his father died in 1976. Little did he predict a ravaging land wrangle between him and Edward Zimula who was their family herdsman.
Narrating to his ordeal, Zizinga says After 24years in 2000s, Zimula conspired with the then administrator general OMJ Ndawula to arrest him. He said, by then he was 33years old and forced to hand over some of his family land documents which he refused.
"Later, I petitioned the Inspector General of government which prompted him (Ndawula) to give up on his demands. Consequently, to my surprise, they claimed that I had murdered someone" Said Zizinga
He added that the pursuer of his 351 acres of family land in Makandwa, Kajjansi Wakiso district and another 349 acres of land at Najjanankumbi a city suburb did not give up.
"On 1st February 2002, I was arrested again and taken to the Central Police Station in Kampala by two policemen Vincent Etyang and Bogere. I spent 12 days in the police cells but I remained chased after even behind bars. On the sixth day some people came at midnight, claiming that the then CID director (Elizabeth Kutesa) wanted me in her office but somehow the officer on duty refused to hand me over" Zizinga narrates.
He further explained that he was released on 12th February 2002 and re arrested immediately and charged with the murder of his wife who's still alive. Zizinga, was convicted of murder and sentenced to death but after staying in prison for 12years, He wrote to President Yoweri Museveni who intervened in his case therefore bringing it before justice Faith Mwondha who unconditionally released me.
According to Zizinga, even after he received justice, his family's land has since then been encroached on by high profiled persons who are also threatening his life.
LOCKDOWN LAND EVICTIONS: KCCA is using the World Bank funding to grab my land…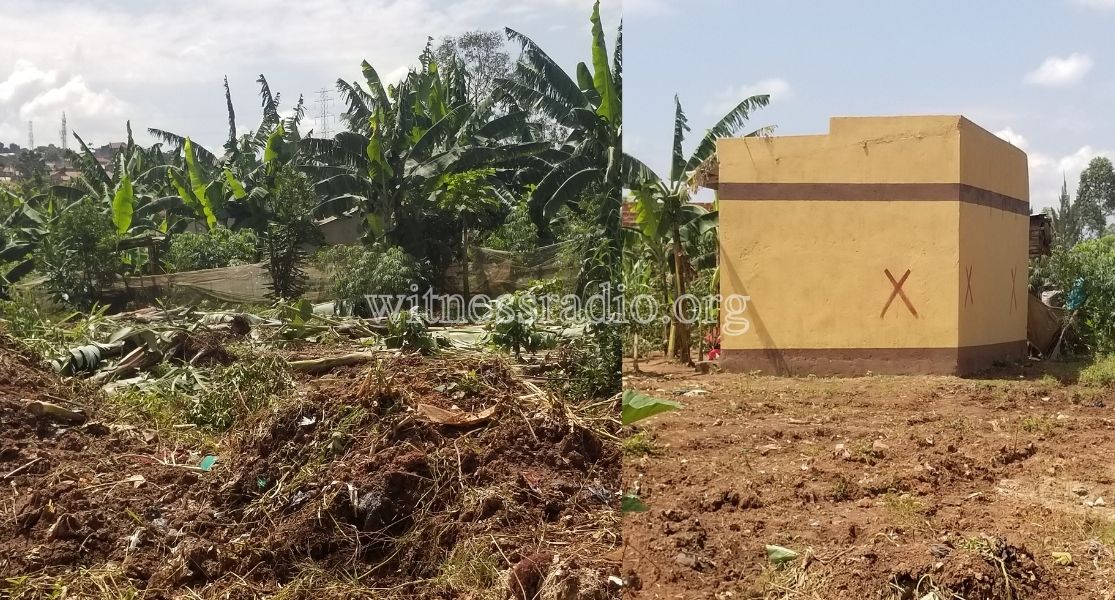 A joint image of a house marked with X for demolition and a garden that was razed down by KCCA during the eviction.
By witnessradio.org Team
On Thursday at 7 am, December, 3rd  2020 a group of 15 armed policemen cladding anti-riot uniforms together with several staff members of Kampala Capital City Authority (KCCA) raided Kawaala Zone II village, ordered hundreds of residents to vacate their properties after issuing eviction notices without any prior notice or consultations.
KCCA is established by an Act of Parliament, KCCA Act, 2010, which mandates it to provide the governance and administrative framework for Kampala, enhance infrastructure and institutional capacity of Kampala Capital City Authority (KCCA) and improve urban mobility for inclusive economic growth.
On a fateful day, KCCA staff under the protection of the anti-riot police moved to Kawaala and earmarked their property for demolition by affixing the letter X.
Ndola Simon, not real name due to fear of retaliation is one of the project affected community member remembers that KCCA raided their village at a time he was at his home preparing to go to the garden.
After receiving the shocking news from one of his neighbors, he rushed to where the KCCA team had reached to witness what was happening, only to find KCCA was issuing eviction notices in English to all village members with an ultimatum of 28 days.
"When I reached there, I asked them (KCCA) why they were doing it but they threatened to arrest me if I interrupted with their plans. I think these people had planned a land grab, they did not know which people to issue the notices to. They would just ask who you are, write the names on the notices and then serve you," he said.
Witness Radio – Uganda's findings reveal that the eviction notice was issued "under the section72 (1) of the Public Health Act cap 281 which states that, in the event of contravention of any of the public health rules related to the erection of buildings, the local authority, without prejudice has the right to take proceedings for a fine in respect of the contravention and may by notice require the owner either to pull down or remove the works" according to one of the Witness Radio – Uganda's legal officers, Ms. Joan Buryelari.
She further explained that the eviction notice stopped community members from carrying out any activity on the land and putting down their structures before the elapsing of 28 days.
Ndola said he's a bonafide occupant who inherited the property from his parents who lawfully lived and cultivated their land as early as the 1930s.
Barely two days after the issuance of an eviction notice, KCCA, under the protection of armed police proceeded to evict the residents from their land to pave way for the expansion and construction of the Lubigi drainage channel.
And, Ndola is one of those whose pieces of land were taken. The 50-year-old and a father of 8 said, confirmed that none of the residents were aware of the reasons behind the December 3rd eviction until Witness Radio – Uganda lawyers informed them that KCCA is using the World Bank funding to grab their land and construct a drainage channel.
He revealed that he was one of the victims of the Kampala Institutional and Infrastructure Development Project (KIIDP) phase 1 when KCCA diverted the channel from its originality into his property, which caused flooding and destroyed his properties.
"When we raised the alarm to KCCA administration during the first phase (KIIDP I) about the damage their project was causing to us, they instead offered to give us inconvenience fees and promised that KCCA will compensate us for other damages upon the resumption of the second phase (KIIDP 2), which they have been waiting to come but, see how they are stealing from the people they are supposed to serve…" said Ndola.
He further said that both projects have worsened his life, grabbed his land, and destroyed food crops including beans, cassava, coffee, maize, potatoes, bananas, and yams without compensation.
Following the interventions from Witness Radio – Uganda and their partners, which took the project affected people's concerns to the court and before the World Bank, KCCA instead moved to undertake a forceful survey.
"The unidentified surveyors upon coming to my land told me that they were not interested in measuring my entire land. They used uncoordinated methods and moved away. From the onset, I refused to accept the outcome of their exercise and since we do not have a committee to address my grievances, I decided to work with our lawyers to stop such illegalities" narrated Ndola.
He further expressed his happiness about the successful filing of the complaint by Witness Radio – Uganda with help from Accountability Counsel to the World Bank's Inspection Panel, which he said has put KCCA under the spotlight to account for its wrongdoing.
"We want the World Bank's Inspection Panel to ensure that we're fully included in the implementation of the project, fairly compensated and resettled" he stated.
Forced eviction during covid-19 lockdown: KCCA with the World Bank funding is excluding me and my siblings from being compensated for our properties because we evolved lawyers in the eviction process.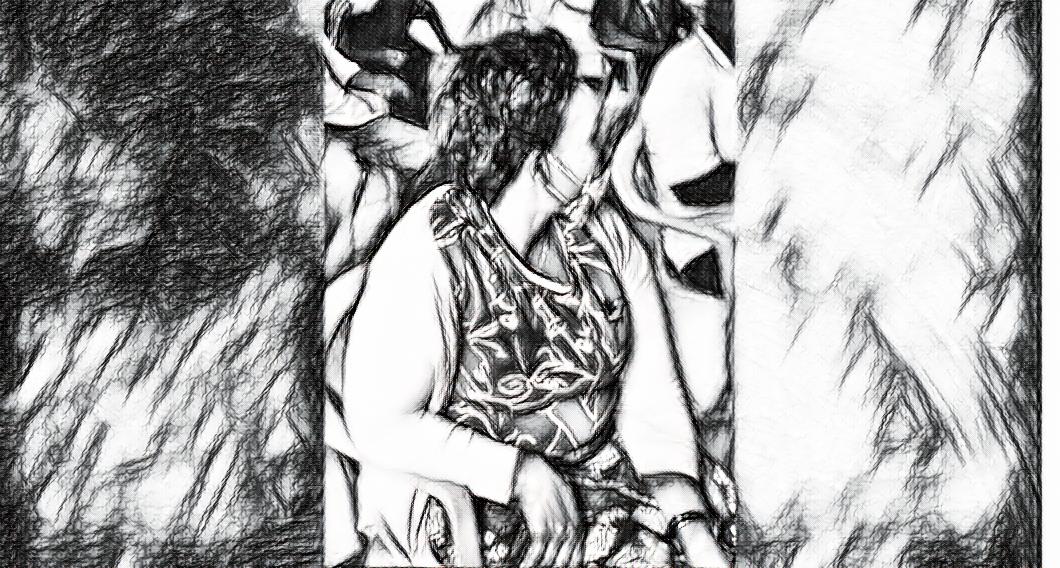 Nasande Kadijah, seated in one of the village meetings.
By witnessradio.org Team
Nasande Kadijah, not real name due to fear of retaliation, is one of the residents of Kawaala zone II, in Rubaga division, in Kampala district whose piece of Kibanja is being grabbed by Kampala Capital City Authority, (KCCA) to expand and construct the Lubigi Primary Channel with the aid of the World Bank loan to tune of USD 175 Million without compensation.
Nasande was born on the same piece of land in 1972 and, later with her siblings, they inherited the same property from their parents. The land measures an acre on which she constructed a house and also uses it to grow beans, bananas, and maize.
In early December 2020, Nasande's family was among the 120 families that first received an eviction notice from KCCA without prior notice. It later dawned on them that the eviction notice was to pave way for the channel construction.
According to Nasande, they learned about the Second Kampala Institutional and Infrastructure Development Project (KIIDP-2) from Witness Radio – Uganda lawyers.
A selfless community leader claims that she has been targeted by KCCA for mobilizing other community members to resist the COVID-19 land grab. As a result, her land has not been valued and compensated for, and yet KCCA is insisting on constructing and finishing the channel by December 2021.
After filing a complaint to the World Bank's Inspection Panel on 17th June  2021, and holding a meeting with all stakeholders, KCCA was advised to repeat the whole evaluation process however, KCCA instead went ahead to carry out a forceful surveying exercise. Many property owners were excluded from the exercise including Nasande. KCCA also went ahead and asked them  to sign documents whose contents were  unknown to the project Affected Persons since they are illiterate who can barely read and write in English.
"We have requested lawyers from Witness Radio – Uganda to represent us. I never went to school, and I don't know how to read. Documents were in English and no one could interpret for me. This is why I wanted my lawyers to be present on my behalf," she said.
She added that there was a list of property owners allegedly circulating from KCCA but her name (Nasande) did not appear on it.
"One of the project members, Mr. Kyaddondo David accused me of 'fighting KCCA work' in one of the interfaces. I told him I was not fighting them but instead fighting their injustices in the eviction process. This is my land and I deserve to be compensated. If they claim what they are doing is right, why do they discouraged me from associating with my lawyers? My lawyers are there to fight for me and it is their role to do what I cannot. If they believe they want my land, let them follow what is right. Am one of the persons who welcomed the project for the development of our community,  of what importance does it have when we are left suffering?", she added.
"My land is my everything. Am a poor woman unlike them working in the offices, this is what I depend on to feed my family of five. Do they want to find me on the streets begging? I asked those officials if they can give me part of their land, then I leave this for them but they refused," she emphasised.
According to Kadijah, even those that were allegedly valued, KCCA did not display the evaluation rates.
"Many of them were caught unaware, they are now crying, and no one knows which rates were used. The systems were fraudulent. And some of us who were mobilizing others to resist started using fellow villagers to fight us back. They told them that we are the ones holding KCCA from paying them by involving lawyers who will take our money. Our purpose of getting lawyers was to get justice, because if these people wanted to compensate us, why did they think of evicting us at first. Before saying we are bad, they are bad too," she further added.
According to Kadijah, had it not been for the intervention of Witness Radio Uganda, and Accountability Council they would have been already evicted.
"No one could hear our voices, everyone would not listen to our stories, not even the government offices. When Witness Radio came in to help us, they slowed down and even accepted to compensate us. So why do they want us to leave Witness Radio, they want to grab our land which we cannot accept. We have given KCCA many chances and we agree to be compensated but fairly and allow the government project to proceed," she explained.
Such unlawful processes prompted, Witness Radio Uganda together with its partner Accountability Counsel on behalf of community members to file a complaint to the inspection panel seeking their interventions.
Witness Radio – Uganda and partners welcome a public acknowledgment of the complaint lodged before the World Bank's Inspection Panel.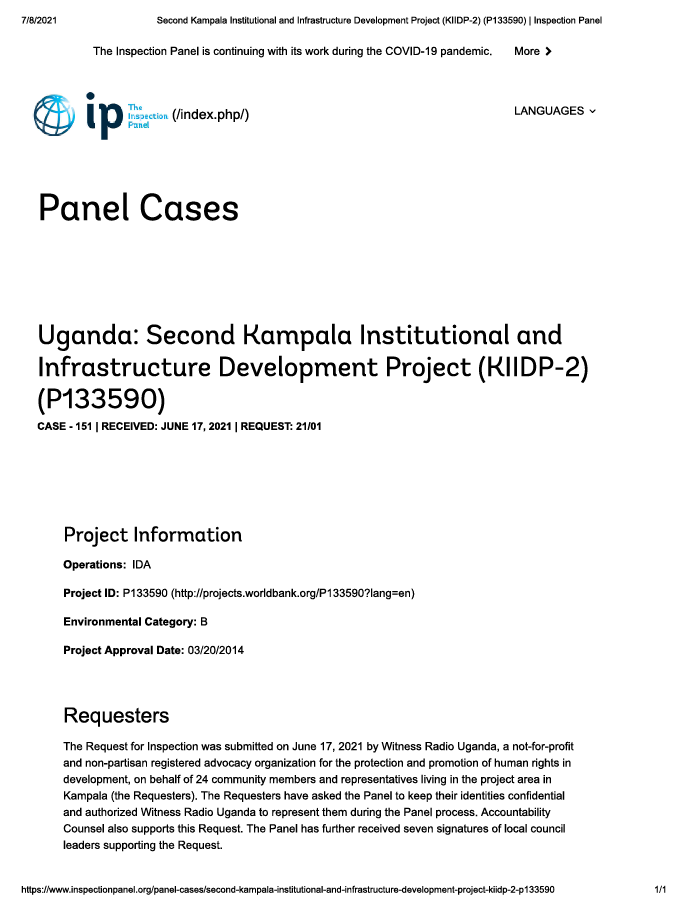 By witnessradio.org Team
Kampala – Uganda – Rights advocates including Witness Radio Uganda and a USA-based Accountability Counsel have welcomed the public acknowledgment of the complaint regarding the Kampala Institutional and Infrastructure Development Project (KIIDP-2) by the World Bank's Inspection Panel.
Amidst the COVID-19 pandemic, the Kawaala community through their representatives witnessradio.org with support from the Accountability Counsel on June, 17th 2021, filed a complaint to the World Bank's Inspection Panel following attempts to evict them from their homes and farmland without adequate compensation to make way for the Lubigi drainage channel expansion.
The complaint demands a fair and comprehensive resettlement process, following events last December when excavators accompanied by armed guards began to evict residents, destroying homes and crops in the process. One day before that, the Kampala Capital City Authority (KCCA) had distributed eviction notices throughout the area, requiring residents to vacate their land within 28 days.
The complaint alleges that residents were not consulted or provided compensation before evictions began, despite their recognized Kibanja landholding rights.
The area is being cleared to make way for the planned Lubigi drainage channel, a project being constructed by the KCCA with support from the World Bank.
The drainage channel is part of a broader road and infrastructure project, the Kampala Institutional and Infrastructure Development Project, which has been carried out in two phases. The project will cost USD 175 million, a loan Kampala Capital City Authority (KCCA) acquired from the World Bank.
This project first impacted Kawaala Zone II around 2014, when a channel diversion was constructed. The current planned expansion will widen that channel and require forced evictions across an area at least 70 meters wide and 2.5 km long.
The complaint alleges impacts from the 2014 channel diversion including increased flooding and a lack of safe walkways or bridges, which has led to at least one death. It also lists feared impacts from the planned expansion, including worsening flooding issues, loss of family gravesites, and loss of homes and farmland, the income from which is used to pay children's school fees.
In a press statement released today, Jeff Wokulira Ssebaggala, the Country Director of Witness Radio said, "Since last December, the KCCA has pushed residents through a rushed and problematic resettlement process, pressured them to sign documents in English that they do not understand, and used threats and other coercive tactics to convince them to relinquish their land rights. With the COVID-19 pandemic currently ravaging Uganda, residents are even more vulnerable to the impacts of forced displacement, yet the project and the forced displacement process have continued."
While Robi Chacha Mosenda of Accountability Counsel explained, "Since the project is receiving funding from the World Bank, it is subject to the Bank's commitments to providing fair compensation and resettlement assistance before evicting anyone for a project it finances. As these commitments have not been upheld, Kawaala community members are turning to the World Bank's independent accountability office, the Inspection Panel, to demand the right to resettle themselves with dignity."
The complaint includes demands that the World Bank respect community members' rights to meaningful consultation, compensation, and safe resettlement.
On July 2nd, 2021 the Inspection Panel via its website announced receipt of the complaint. See here: https://www.inspectionpanel.org/panel-cases/second-kampala-institutional-and-infrastructure-development-project-kiidp-2-p133590