Banks devise ways of increasing lending to agriculture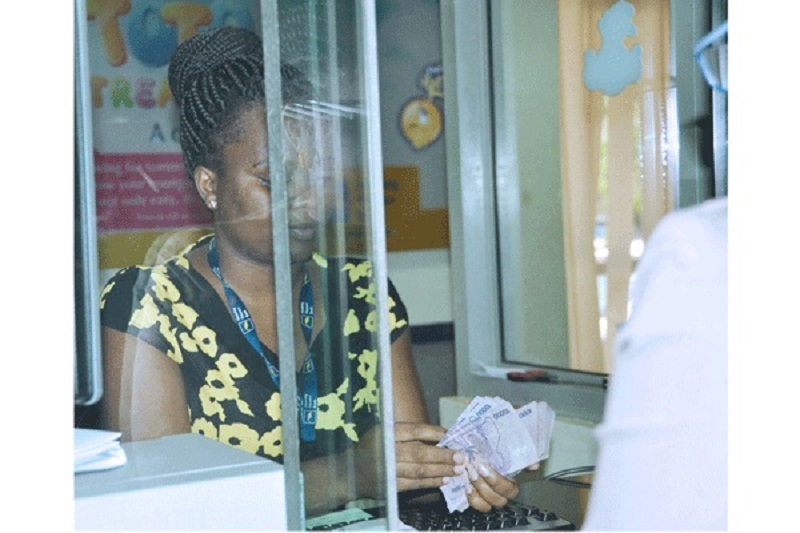 A teller counts money in a bank. Bankers have started the conversation about lending more to the agriculture sector. the share of lending to agriculture as a percentage of total private sector credit has more than doubled from 5.2 per cent in 2009 to 12 .9 per cent in 2019. PHOTO BY ERONIE KAMUKAMA 
Agriculture can offer an opportunity for inclusive, economic growth, particularly in developing countries such as Uganda. With sufficient financing for sustainable and climate-smart production systems, experts believe that the sector can unlock economic potential.
In response to the above benefits, commercial banks in Uganda are positioning themselves to use an ecosystem to increase lending to the agricultural sector in the next five years based on their aspiration of raising lending to agriculture to 20 per cent from the current 12 per cent.
Agriculture lending
The last decade has seen a remarkable improvement in lending to agriculture. Private sector credit to this sector has increased in nominal terms from Shs241.7 billion in 2009 to over Shs1.6 trillion in early 2019. Currently, the share of lending to agriculture as a percentage of total private sector credit has more than doubled from 5.2 per cent in 2009 to 12 .9 per cent in 2019
The agriculture ecosystem is an open system, whereby continuous human intervention is needed for the maintenance of equilibrium with the aim of maximising the production provided by a few domesticated plants (crops) and animal species.
In an interview with Prosper Magazine last week, the chairman Uganda Bankers Association (UBA) who is also the chief executive of Stanbic Bank Uganda, Mr Patrick Mweheire, said by increasing lending to agriculture, banks will aggregate farmers in groups depending on what crops they produce such as barley, cocoa, coffee and maize among other crops grown in Uganda.
"We have scaled up financing (lending) in specific crops grown by the farmers under the ecosystem," he explained.
Mr Mweheire said partnerships such as the Agriculture Credit Facility (ACF) at Bank of Uganda and other initiatives will help in de-risking agriculture.
He said as Stanbic bank Uganda they have financed the entire value chains with Nile Breweries.
Mr Mweheire challenged bankers to rethink about financing agriculture.
"Bankers and financers must start seeing agriculture from another pair of lenses. We must invest in understanding the dynamic and cycles in agriculture and structure appropriate financing models that suit agriculture and its value chains," he said.
Agriculture contributes 25 per cent of the Gross Domestic Product (GDP) of Uganda, and banks' want to match lending to agriculture with the same level it contributes to GDP.
Asked how Stanbic Bank is doing regarding lending to agriculture, Mr Mweheire said: "At stanbic our lending to agriculture is already at 25 per cent."
Bankers aspire to increase lending to agriculture from the current 12 per cent to 20 per cent in the next four to five years.
The executive director of Uganda Bankers Association, Mr Wilbrod Owor, said, "It is a change that will take some time."
The Rabobank Group operates in 48 countries, providing clients in every market with industry expertise, extensive experience, innovative resources – and deep local market and sector knowledge.
Agricultural financier 
Rabobank is rooted in the Netherlands and has a large network in the agricultural business, research and education sectors.
Rabobank — a global leader in food and agriculture financing — has played an important role in developing Dutch agriculture and horticulture, both businesses in the Netherlands.
Rabobank was founded in the 1890s by farmers as a small cooperative of banks serving their rural communities. The cooperative model was designed to provide a fair and reliable source of credit to local customers through a system of shared liabilities, pooled resources and reservation of profits.
Rabobank expanded its business scope and geographic presence throughout the 20th century, adding a broader range of banking and financial services to meet the needs of its customers in the Netherlands and internationally.
Here in Uganda, Rabobank is supporting agriculture through the Netherlands Embassy. In dfcu bank, it is giving technical assistance on issues related agriculture financing.
Ms Marianne Schoemaker, the managing director, Rabo Partnerships, explained how banks can de-risk agriculture to promote decent youth employment and inclusive growth.
In an interview with Prosper Magazine, on how banks in Uganda can increase their lending to agriculture, Ms Marianne said banks should understand the business of their clients.
"They (banks) need to have an understanding of the business that they are servicing well; for instance, fish supplier trend, logistic inputs for the case of crops and the risks," she said.
Ms Marinne said government needs the knowledge on how to blend financing for that particular product.
Sharing her knowledge on how Rabobank has operated effectively in agriculture financing, Ms Marianne said their operation is based on knowledge, network and finance.
"These three are crucial because it provides the insights on our operational models," she
Marianne added: "Use the knowledge and come up with the financing solutions for clients. You need a network that provides information to you whether to provide financial support or technical assistance," she explained.
Agriculture Insurance
During the Financial year 2016/17, government of Uganda established the Uganda Agriculture Insurance Scheme (UAIS) as a pilot project whose objective is cushion farmers from risks associated with losses from natural disasters while attracting financing to agriculture.
Agriculture Insurance encourages commercial banks to lend to the agriculture sector given that the risks associated with agriculture are mitigated through appropriate insurance covers, improving access to agriculture loans.
The scheme provides an insurance cover for crops and livestock, for both small and large-scale farmers. Under the scheme, government provides premium subsidy funds, and in collaboration with industry players also undertakes publicity, sensitisation and training of farmers.
The Insurance Regulatory Authority of Uganda (IRA) provides the regulatory oversight and quality control, Bank of Uganda on the other hand, manages the drawdown on UAIS Account, while monitoring and evaluation of the scheme is done by the UAIS Technical Working Committee.
Started on July 1, 2016 with Shs5 billion, the Uganda Agricultural Insurance Scheme (UAIS) is a Public Partnership arrangement, which covers five years.
The Acting Commissioner Financial Services in the Ministry of Finance, Mr Ira Kirungi John Byaruhanga, said the number of farmers accessing the agriculture insurance scheme has grown.
"In the last one year, we have seen uptake in this scheme increasing. 77,000 farmers are accessing the funds through the scheme," he said.
In developing Uganda's agricultural sector to the desired level, which attracts high credit services from the commercial banks, the governor Bank of Uganda, Mr Emmanuel Tumusiime Mutebile, said potential areas of further investment for government and the financial sector include roads, cold storage, transport, support for farmer organisations, agricultural extension and out grower schemes.
"Bank of Uganda will continue working with government and commercial banks in promoting affordable agricultural finance through the Agricultural Credit Facility, which we encourage all eligible borrowers to take advantage of," he said.
Agriculture Credit Facility
The Agriculture Credit Facility (ACF) cumulatively disbursed Shs332 billion by 31st March, 2019, to finance 551 eligible projects. This enabled borrowers to establish large capacity agro-processing facilities, expand grain trade and investment in warehousing and expanding farm infrastructure.
However, 15 loans valued at Shs9.4b financed under the ACF were due for write off as at March 31, 2019.
The Netherlands' Ambassador to Uganda, Henk Jan Bakker said di-risking agriculture finance is of critical importance to the development of Uganda's economy. Ambassador Henk observed that commercial interest rates are still high. "Money cost is very expensive in Africa as a whole," he said
Going forward, Ambassador Henk advised that to develop Uganda's agriculture system government, donors and private sector have a role.
INVESTMENT AREAS
In developing Uganda's agricultural sector to the desired level, which attracts high credit services from the commercial banks, Mr Mutebile said potential areas of further investment for government and the financial sector include roads, cold storage, transport, support for farmer organisations, agricultural extension, and out-grower schemes.
Mr Mutebile said it is also necessary to address information asymmetries, for example, by matchmaking international firms and local suppliers.
"Only through boosting agricultural development through inclusive rural-urban links will we effectively harness the agriculture sector as a dominant source of employment. I applaud the UBA for rising to this challenge and call upon Government to join the bankers in the modernization of agriculture for job-creation and inclusive economic growth," he said.
De-risking agriculture
Several other initiatives have been introduced to harness opportunities while combatting obstacles including de-risking lending to the agricultural sector with schemes such as the ACF at Bank of Uganda, the agri-business development & guarantee scheme at aBi Trust, the Ugandan Agricultural Insurance Scheme, farmer skills empowerment programmes to enable them to undertake agriculture as a business.
More recently, there have been increased points of access to financial services through agent banking and use of other digital infrastructure to speed up financial payments and money flows through technology.
Without incentives, farmers are limited in their ability to invest the time and capital to change agricultural practices and overcome technical, cultural or financial barriers to sustainable production.
These incentives encourage farmers to protect and deliver more services through better management of crops, livestock, forest and fisheries, and conservation of endangered species and protected.
Report links 1,600 deaths to pesticide poisoning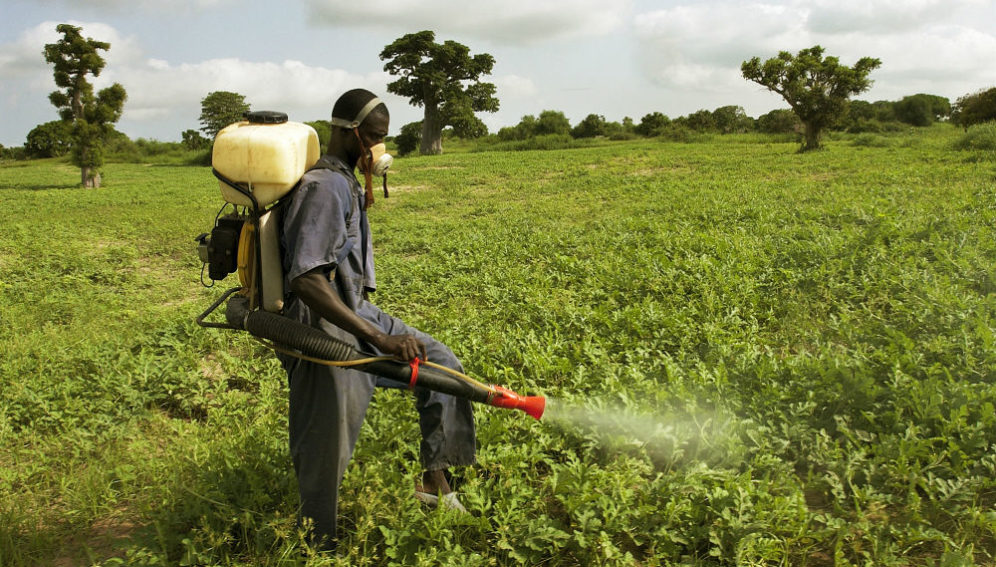 A total of 1,599 deaths between 2017 and 2022 were linked to organophosphate (pesticide) poisoning, researchers from Uganda National Institute of Public Health (UNIPH) and the Health ministry found.This information is in one of the reports presented yesterday during the 9th National Field Epidemiology Conference in Kampala.
The study led by Mr Robert Zavuga was based on the data from the District Health Information System (of the Health ministry), which is received from health facilities across the country."A total of 37,883 (average of 6,314 per year) organophosphate (OP) [health facility] admissions and 1,599 (average of 267 per year) deaths were reported," the report reads.
OP admission was defined by researchers as a hospital stay due to suspected OP poisoning. In contrast, OP poisoning death was defined as inpatient death with OP poisoning listed as the cause of death.The researchers linked the poisoning to the widespread use of OP pesticides by farmers in the country amid limited knowledge of how to use the pesticides safely.
"Uganda has an agricultural-based economy with widespread use of organophosphate-based pesticides. This elevates the risk for OP poisoning in the population," the report reads further.According to the report, the overall average incidence was 15 organophosphate admissions per 100,000 persons.
On areas, sex and age that are most affected, the report indicates, "residents of Ankole Sub-region were more affected while those in Lango Sub-region were least affected.""Males had a higher incidence of organophosphate poisoning than females. Children under 5 years had a higher incidence than persons above 5 years (20 vs 14/100,000)," the report said.
Overall, 1,599 (average of 267 per year) deaths were reported between 2017 and 2022. Residents in Kampala had the highest overall case fatality rate (CFR) while those in Teso had the lowest (CFR: 8.5 percent vs 2.2 percent)," the report reads.
According to the report released yesterday, "there was more than 3-fold decline in incidence of OP poisoning admissions per 100,000 population from 2017-2022," however, the researchers noted, "there was no significant change in the case fatality rate of organophosphate poisoning."
"The incidence of organophosphate poisoning admissions declined throughout the study period. Since 2014, Uganda has implemented periodic public awareness campaigns about safe use of pesticides for small-holder farmers and pesticide dealers," the report says.
"These campaigns have included sensitisation about responsible handling to reduce risk of poisoning and environmental pollution.
Additional campaigns targeting government pesticide regulators, non-governmental organisations, and media have also been implemented to address the dangers of organophosphate poisoning," it adds.
The report says Uganda has also implemented the Agricultural Chemical Control Act to use less toxic pesticides, which may be contributing to the reduction in organophosphate poisonings."To continue this decline, it is important to monitor and strengthen these interventions," the researchers from UNIPH and Health ministry recommended.
Source: Daily Monitor Via msn.com
Statement: The Energy Sector Strategy 2024–2028 Must Mark the End of the EBRD's Support to Fossil Fuels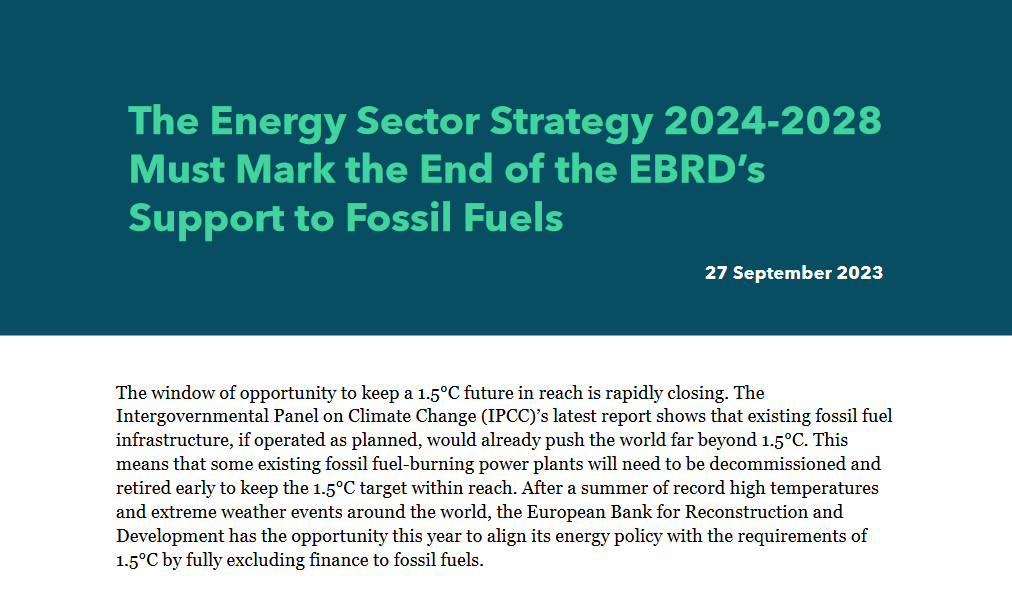 The European Bank for Reconstruction and Development (EBRD) is due to publish a new Energy Sector Strategy before the end of 2023. A total of 130 civil society organizations from over 40 countries have released a statement calling on the EBRD to end finance for all fossil fuels, including gas.
From 2018 to 2021, the EBRD invested EUR 2.9 billion in the fossil energy sector, with the majority of this support going to gas. This makes it the third biggest funder of fossil fuels among all multilateral development banks, behind the World Bank Group and the Islamic Development Bank.
The EBRD has already excluded coal and upstream oil and gas fields from its financing. The draft Energy Sector Strategy further excludes oil transportation and oil-fired electricity generation. However, the draft strategy would continue to allow some investment in new fossil gas pipelines and other transportation infrastructure, as well as gas power generation and heating.
In the statement, the civil society organizations point out that any new support to gas risks locking in outdated energy infrastructure in places that need investments in clean energy the most. At the same time, they highlight, ending support to fossil gas is necessary, not only for climate security, but also for ensuring energy security, since continued investment in gas exposes countries of operation to high and volatile energy prices that can have a severe impact on their ability to reach development targets. Moreover, they underscore that supporting new gas transportation infrastructure is not a solution to the current energy crisis, given that new infrastructure would not come online for several years, well after the crisis has passed.
The signatories of the statement call on the EBRD to amend the Energy Sector Strategy to
fully exclude new investments in midstream and downstream gas projects;
avoid loopholes involving the use of unproven or uneconomic technologies, as well as aspirational but meaningless mitigation measures such as "CCS-readiness"; and
strengthen the requirements for financial intermediaries where the intended nature of the sub-transactions is not known to exclude fossil fuel finance across the entire value chain.
Source: iisd.org
Download the statement: https://www.iisd.org/system/files/2023-09/ngo-statement-on-energy-sector-strategy-2024-2028.pdf
Kigezi In Famine Scare After Drought Hits The Region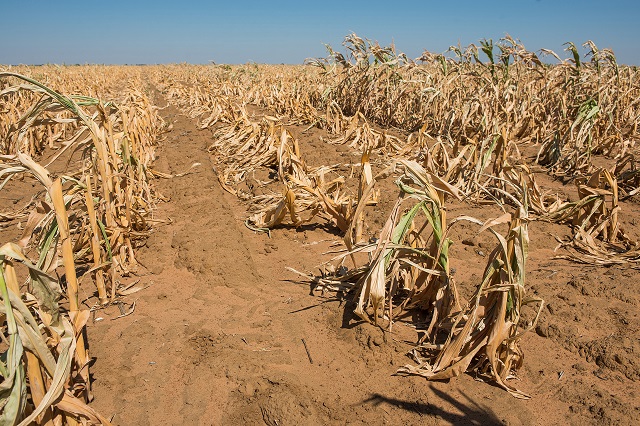 Farmers in Rubanda district are living in fear that they may be hit by famine due to the prolonged drought that has greatly affected the area. This comes after the area was hit by heavy rains in the month of May 2023, which left most of the gardens washed away, and since then the dry season has started up to date.
This is the first of its kind for Rubanda district and Kigezi at large to undergo such a prolonged drought.
According to farmers, this is the first of its kind for Rubanda to go through a long drought, adding that they are in fear that they may be hit by famine since they were used to receiving rains at the beginning of August, which is not the case this year. They add that even the seedlings that they had planted excepting that the rains would come have all dried up by the long spell.
Farmers also say that they don't know what could be the cause that has stopped the rains,adding that the government should come up with a program that provides them with seedlings.
Akampurira Prossy Mbabazi, a woman Member of Parliament for Rubanda District, says that the issue of drought is not only in Rubanda District; however, this is the first of its kind. She adds that the drought comes after the area was hit by heavy rains, which caused a lot of challenges, adding that now it is the drought that may affect the farmers.
Akampurira further says that, as a leader,she will continue to educate farmers on better methods of farming depending on climate change.
Kikafunda Evelyne, founder of Green Environment Promotion (GEP), says it's sad that farmers in Rubanda district and Kigezi at large are experiencing a long drought. She attributes it to problems of environmental degradation that include swamps being reclaimed, deforestation, and plastic pollution, adding that this is an indication that people don't mind about the environment.
Kikafunda calls upon all people to take part in protecting the environment, adding that environmentalists should devise means on how to protect the environment.
It's now been four months since it last rained in the districts of greater Kabale, that is, Rubanda, Kabale, and Rukiga districts, as well as other parts of the Kigezi Subregion.
Source: chimpreports.com