Banks devise ways of increasing lending to agriculture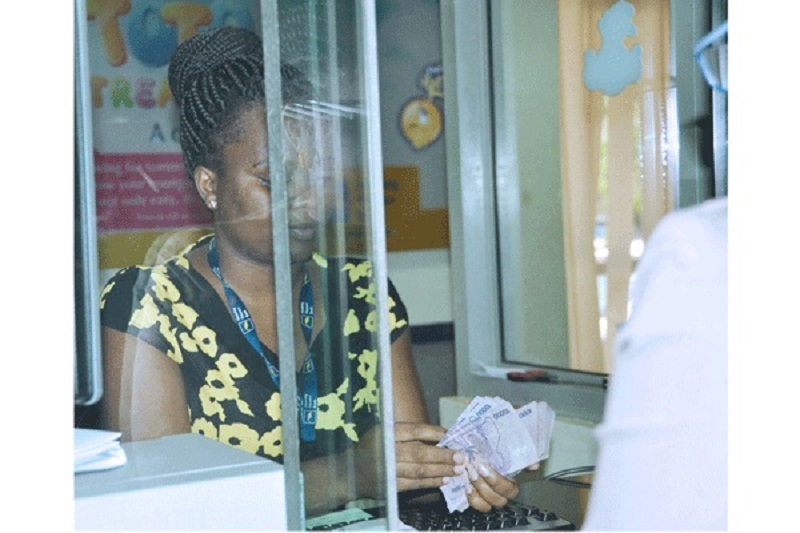 A teller counts money in a bank. Bankers have started the conversation about lending more to the agriculture sector. the share of lending to agriculture as a percentage of total private sector credit has more than doubled from 5.2 per cent in 2009 to 12 .9 per cent in 2019. PHOTO BY ERONIE KAMUKAMA 
Agriculture can offer an opportunity for inclusive, economic growth, particularly in developing countries such as Uganda. With sufficient financing for sustainable and climate-smart production systems, experts believe that the sector can unlock economic potential.
In response to the above benefits, commercial banks in Uganda are positioning themselves to use an ecosystem to increase lending to the agricultural sector in the next five years based on their aspiration of raising lending to agriculture to 20 per cent from the current 12 per cent.
Agriculture lending
The last decade has seen a remarkable improvement in lending to agriculture. Private sector credit to this sector has increased in nominal terms from Shs241.7 billion in 2009 to over Shs1.6 trillion in early 2019. Currently, the share of lending to agriculture as a percentage of total private sector credit has more than doubled from 5.2 per cent in 2009 to 12 .9 per cent in 2019
The agriculture ecosystem is an open system, whereby continuous human intervention is needed for the maintenance of equilibrium with the aim of maximising the production provided by a few domesticated plants (crops) and animal species.
In an interview with Prosper Magazine last week, the chairman Uganda Bankers Association (UBA) who is also the chief executive of Stanbic Bank Uganda, Mr Patrick Mweheire, said by increasing lending to agriculture, banks will aggregate farmers in groups depending on what crops they produce such as barley, cocoa, coffee and maize among other crops grown in Uganda.
"We have scaled up financing (lending) in specific crops grown by the farmers under the ecosystem," he explained.
Mr Mweheire said partnerships such as the Agriculture Credit Facility (ACF) at Bank of Uganda and other initiatives will help in de-risking agriculture.
He said as Stanbic bank Uganda they have financed the entire value chains with Nile Breweries.
Mr Mweheire challenged bankers to rethink about financing agriculture.
"Bankers and financers must start seeing agriculture from another pair of lenses. We must invest in understanding the dynamic and cycles in agriculture and structure appropriate financing models that suit agriculture and its value chains," he said.
Agriculture contributes 25 per cent of the Gross Domestic Product (GDP) of Uganda, and banks' want to match lending to agriculture with the same level it contributes to GDP.
Asked how Stanbic Bank is doing regarding lending to agriculture, Mr Mweheire said: "At stanbic our lending to agriculture is already at 25 per cent."
Bankers aspire to increase lending to agriculture from the current 12 per cent to 20 per cent in the next four to five years.
The executive director of Uganda Bankers Association, Mr Wilbrod Owor, said, "It is a change that will take some time."
The Rabobank Group operates in 48 countries, providing clients in every market with industry expertise, extensive experience, innovative resources – and deep local market and sector knowledge.
Agricultural financier 
Rabobank is rooted in the Netherlands and has a large network in the agricultural business, research and education sectors.
Rabobank — a global leader in food and agriculture financing — has played an important role in developing Dutch agriculture and horticulture, both businesses in the Netherlands.
Rabobank was founded in the 1890s by farmers as a small cooperative of banks serving their rural communities. The cooperative model was designed to provide a fair and reliable source of credit to local customers through a system of shared liabilities, pooled resources and reservation of profits.
Rabobank expanded its business scope and geographic presence throughout the 20th century, adding a broader range of banking and financial services to meet the needs of its customers in the Netherlands and internationally.
Here in Uganda, Rabobank is supporting agriculture through the Netherlands Embassy. In dfcu bank, it is giving technical assistance on issues related agriculture financing.
Ms Marianne Schoemaker, the managing director, Rabo Partnerships, explained how banks can de-risk agriculture to promote decent youth employment and inclusive growth.
In an interview with Prosper Magazine, on how banks in Uganda can increase their lending to agriculture, Ms Marianne said banks should understand the business of their clients.
"They (banks) need to have an understanding of the business that they are servicing well; for instance, fish supplier trend, logistic inputs for the case of crops and the risks," she said.
Ms Marinne said government needs the knowledge on how to blend financing for that particular product.
Sharing her knowledge on how Rabobank has operated effectively in agriculture financing, Ms Marianne said their operation is based on knowledge, network and finance.
"These three are crucial because it provides the insights on our operational models," she
Marianne added: "Use the knowledge and come up with the financing solutions for clients. You need a network that provides information to you whether to provide financial support or technical assistance," she explained.
Agriculture Insurance
During the Financial year 2016/17, government of Uganda established the Uganda Agriculture Insurance Scheme (UAIS) as a pilot project whose objective is cushion farmers from risks associated with losses from natural disasters while attracting financing to agriculture.
Agriculture Insurance encourages commercial banks to lend to the agriculture sector given that the risks associated with agriculture are mitigated through appropriate insurance covers, improving access to agriculture loans.
The scheme provides an insurance cover for crops and livestock, for both small and large-scale farmers. Under the scheme, government provides premium subsidy funds, and in collaboration with industry players also undertakes publicity, sensitisation and training of farmers.
The Insurance Regulatory Authority of Uganda (IRA) provides the regulatory oversight and quality control, Bank of Uganda on the other hand, manages the drawdown on UAIS Account, while monitoring and evaluation of the scheme is done by the UAIS Technical Working Committee.
Started on July 1, 2016 with Shs5 billion, the Uganda Agricultural Insurance Scheme (UAIS) is a Public Partnership arrangement, which covers five years.
The Acting Commissioner Financial Services in the Ministry of Finance, Mr Ira Kirungi John Byaruhanga, said the number of farmers accessing the agriculture insurance scheme has grown.
"In the last one year, we have seen uptake in this scheme increasing. 77,000 farmers are accessing the funds through the scheme," he said.
In developing Uganda's agricultural sector to the desired level, which attracts high credit services from the commercial banks, the governor Bank of Uganda, Mr Emmanuel Tumusiime Mutebile, said potential areas of further investment for government and the financial sector include roads, cold storage, transport, support for farmer organisations, agricultural extension and out grower schemes.
"Bank of Uganda will continue working with government and commercial banks in promoting affordable agricultural finance through the Agricultural Credit Facility, which we encourage all eligible borrowers to take advantage of," he said.
Agriculture Credit Facility
The Agriculture Credit Facility (ACF) cumulatively disbursed Shs332 billion by 31st March, 2019, to finance 551 eligible projects. This enabled borrowers to establish large capacity agro-processing facilities, expand grain trade and investment in warehousing and expanding farm infrastructure.
However, 15 loans valued at Shs9.4b financed under the ACF were due for write off as at March 31, 2019.
The Netherlands' Ambassador to Uganda, Henk Jan Bakker said di-risking agriculture finance is of critical importance to the development of Uganda's economy. Ambassador Henk observed that commercial interest rates are still high. "Money cost is very expensive in Africa as a whole," he said
Going forward, Ambassador Henk advised that to develop Uganda's agriculture system government, donors and private sector have a role.
INVESTMENT AREAS
In developing Uganda's agricultural sector to the desired level, which attracts high credit services from the commercial banks, Mr Mutebile said potential areas of further investment for government and the financial sector include roads, cold storage, transport, support for farmer organisations, agricultural extension, and out-grower schemes.
Mr Mutebile said it is also necessary to address information asymmetries, for example, by matchmaking international firms and local suppliers.
"Only through boosting agricultural development through inclusive rural-urban links will we effectively harness the agriculture sector as a dominant source of employment. I applaud the UBA for rising to this challenge and call upon Government to join the bankers in the modernization of agriculture for job-creation and inclusive economic growth," he said.
De-risking agriculture
Several other initiatives have been introduced to harness opportunities while combatting obstacles including de-risking lending to the agricultural sector with schemes such as the ACF at Bank of Uganda, the agri-business development & guarantee scheme at aBi Trust, the Ugandan Agricultural Insurance Scheme, farmer skills empowerment programmes to enable them to undertake agriculture as a business.
More recently, there have been increased points of access to financial services through agent banking and use of other digital infrastructure to speed up financial payments and money flows through technology.
Without incentives, farmers are limited in their ability to invest the time and capital to change agricultural practices and overcome technical, cultural or financial barriers to sustainable production.
These incentives encourage farmers to protect and deliver more services through better management of crops, livestock, forest and fisheries, and conservation of endangered species and protected.
Smallholder Farmers Can Now Access Agricultural Credit Facility Without Collateral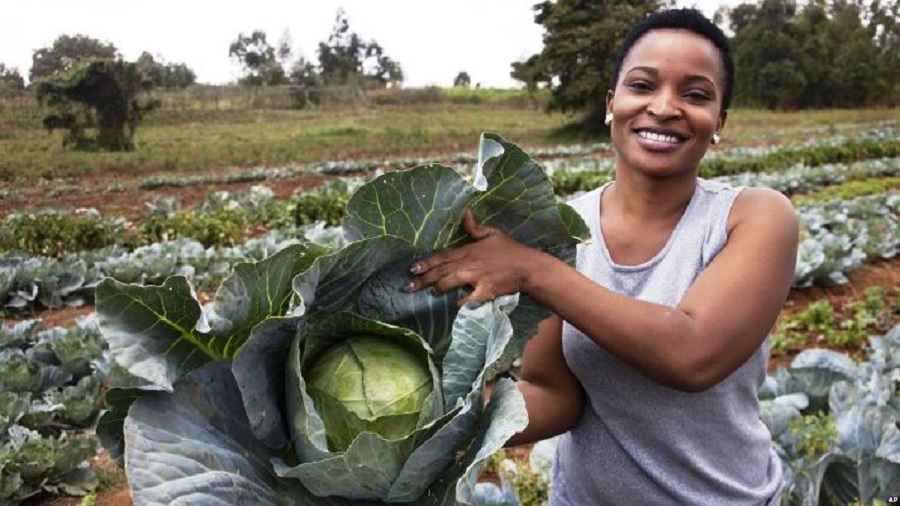 The Agricultural Credit Facility (ACF) has devised a path-breaking innovation of block allocation to enable farmers access loans based on alternative collateral such as chattel mortgages, cash flow based financing, and character-based loans, among others, Dr. Michael Atingi-Ego, Deputy Governor, Bank of Uganda, has revealed.
"This innovation is unlocking access to credit in areas with communal land tenure; and most especially, for micro and smallholder farmers who are otherwise excluded for lack of collateral to secure credit.
"By September 2020, the ACF had advanced UGX 2.8 billion to 187 small and micro borrowers with non-traditional collateral under block allocation," he said.
The ACF is administered by the Bank of Uganda on behalf of the Government of Uganda.
The Deputy Governor said that through this innovation, the ACF working with the participating institutions, has extended loans of up to UGX 20 million to small-scale farmers.
He further said that block allocations support financial inclusion and advance equity in economic activity by serving women and youths with limited property rights.
Dr. Atingi-Ego made the remarks just before he a launched the 2020 Agricultural Finance Yearbook at Imperial Royal Hotel, Kampala on Tuesday.
The Agricultural Finance Yearbook  has produced by the Economic Policy Research Centre (EPRC) since 2014/15.
The yearbook contains several agri-financing models for various commodities such as rice, dairy, coffee, among others. The models have some standard features:aggregation of producers for economies of scale, functional linkages between value chain actors (input distributors, extension agents, agri-markets information providers, producers, storage units, marketing agents, processors, financial service providers, wherein some players are 'lead agents' in the segments where value chains are weak.
The Ugandan economy is still heavily reliant on agriculture, with 69 percent of households dependent on subsistence farming and nearly 75 percent of all households.
Atingi-Ego  revealed that the share of value-added by the agriculture sector in the economy stands at about 25 percent, presently.
"Boldly facing these facts, it is clear that whenever the BoU announces the Central Bank Rate (CBR), the intended policy signal may not penetrate through to the majority of the population. It is, also, quite evident that the route for the CBR signals to reach the people will be unblocked through agricultural finance," Atingi-Ego said.
He added: "Fortunately, by seeking to close the information gap between agriculture and finance, these yearbooks bring much-needed illumination to the recesses of information asymmetry, thereby improving risk analysis and credit scoring of agricultural credit."
Uganda's coffee exports on the rise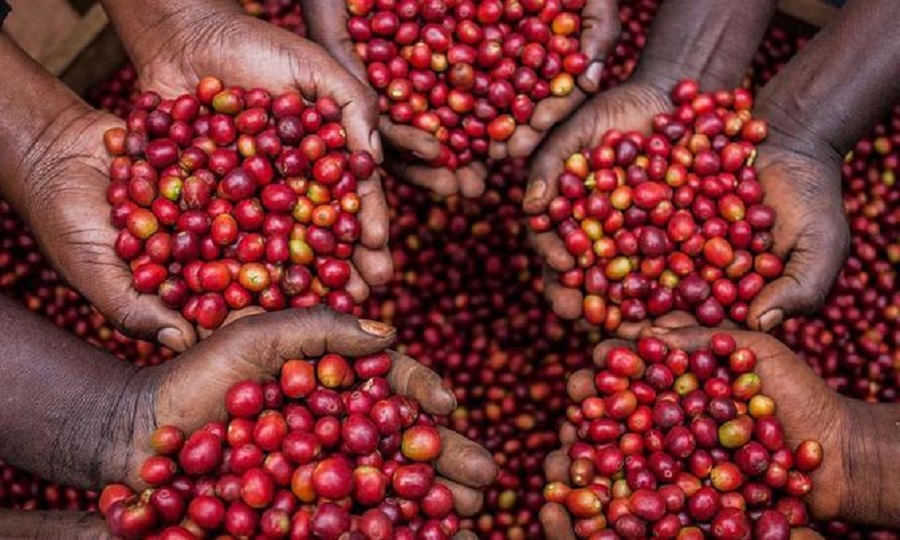 The Uganda Coffee Development Authority (UCDA) says that the country's coffee exports are increasing, showing a gradual rise in the last two years.
"Coffee exports for Sep 2019 to Oct 2020 totalled to 5,409,054 bags worth $513.99m compared to 4,465,534 bags worth $435.81m the previous year," UCDA noted in a tweet on Wednesday.
"This is a 20% and 18% increase in quantity and value. Performance attributed to increase in production, fruitation of new coffee trees and good weather," the authority added.
In the last one year (since June 2019), the highest earnings from coffee exports of $48.2m were registered in January 2020 followed by the August 2019 earnings of $46.3m.
More so, Uganda's coffee was ranked third best in the world by cup tasters who graded 1,229 coffees from around the world.
According to the Research Gate, studies show that Uganda is one of the largest producing and exporting countries of coffee products in the world.
Coffee production has heavily contributed to both domestic and foreign earnings in the country.
Moreover, coffee also serves as a primary source of labour, especially for the rural smallholder farmers.
Original Post: New Vision
Agriculture rebounds as economy recovers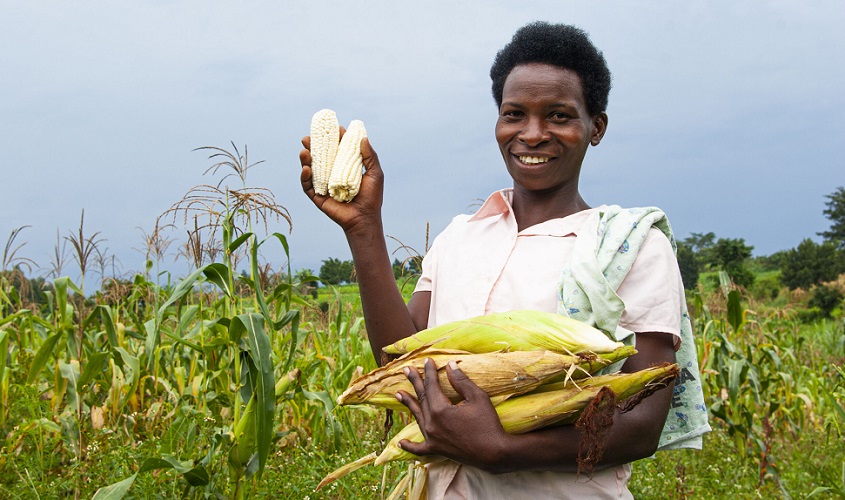 Prices of agricultural products are starting to rebound as the easing of lockdown measures in Uganda open up places of food consumption.
Evans Nakhokho, the chief manager, Agribusiness at Centenary bank, said during a thought-leadership forum hosted by the bank that economic recovery interventions had triggered a five per cent increase in food prices.
"The five percentage point price improvement is largely attributed to the gradual recovery of activities in the agricultural sector and the economy as a whole. A case in point is the improved price of matoke and other foodstuffs," Nakhokho said.
Key to this recovery is the role that has been played by both financial and non-financial services in helping to ease the access of credit to framers, which, according to Nakhokho, raised the fortunes in the sector.
"Financing plays an instrumental role in boosting agricultural activities. The structured ecosystem that focuses on both financial and non-financial services has enabled the utilization of credit. This year, we have disbursed close to Shs 600 billion, of which 60 per cent has been issued to smallholder farmers."
The symbiotic relationship shared by the banking sector and agriculture means that both have been pivotal to each other's recovery efforts, according to Nakhokho.
"Agriculture financing contributes about 12 per cent of the total lending to all sectors in the banking industry, which is approximately Shs 2 trillion," he said.
Beyond the financing, banks have also offered guidance to their customers in relation to managing their credit and how it can be invested for a strong return on investment, according to Nakhokho. He said they had reviewed business projects and even restructured the loans to make it easier for customers to pay back the money.
LESSONS
Mona Ssebuliba, chief operating officer, Agricultural Business Initiative (aBi), said their focus as an organization has been on stabilizing and strengthening financial institutions to ensure that agribusiness financing is supported.
"This has been implemented by rescheduling lines of credit (principal and interest) for a period of 12 months, reduced interest rate from an average of 13.5 per cent to 8.2 per cent on all running facilities…"
Ssebuliba said. Ssebuliba said farmers have to improve their businesses if they are to survive other challenges. He advised commercial farmers to have "the ability to swiftly adapt to improved business models, digitizing for improved resilience, business monitoring, and putting in place business continuity plans for the unexpected occurrences…"
ASSESSING COVID IMPACT
Martin Fowler, the agriculture adviser, United States Agency for International Development (USAID) Uganda, recently stated that the Covid-19 lockdown presented mixed results in the prices of food. According to Fowler, there was a slight spike in staple food prices between March and April, followed by a slight decline, though, to August.
"Maize prices rose rapidly in the early weeks of Covid-19 lockdown (mid- March to April) from Shs 1,129 to Shs 1,458 per kg. This trend was caused by a combination of panic buying, speculation, government purchases and supply-chain disruptions. Other staples mirrored this trend," Fowler said.
According to Fowler, food prices currently remain close to (significantly above, in the case of beans) 2019 levels and the five-year (2015-2019) averages, which shows that the sector has for the meantime managed to weather the storm from the impact of Covid-19 on the agricultural sector.
Effecting of the lockdown by the government, therefore, led to a decline in effective demand for food, which reduced household incomes, according to USAID.
Agriculture experts have now projected that the significant loss of formal sector jobs and incomes as a result of the impact of Covid-19 will continue to impact negatively the domestic demand for food, and their prices on the market. Similarly, international and regional demand prospects for agricultural commodities remain uncertain despite the improvement in food prices.
Original Post: The Observer