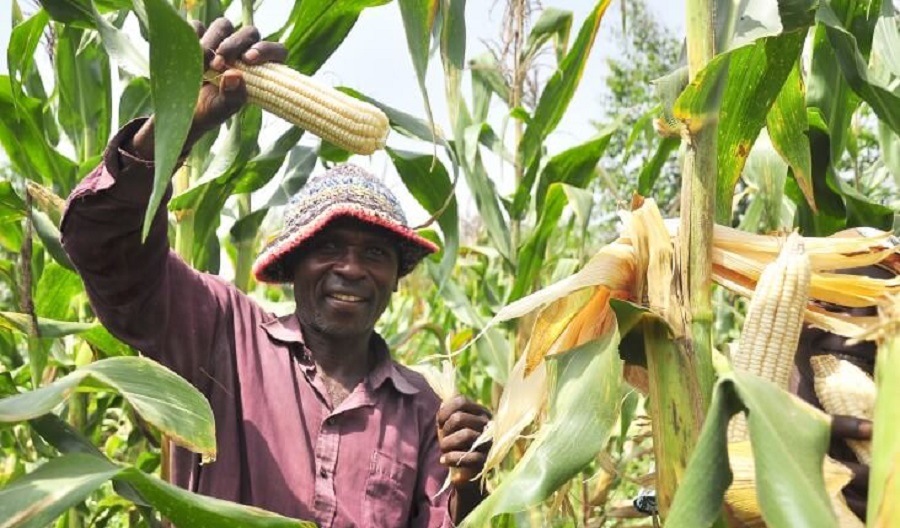 Farmers under their umbrella body the Uganda National Farmers Federation (UNFFE) have launched a manifesto detailing six areas they want politicians to prioritize during next year's general election.
Important issues listed include water for production, access to quality agricultural inputs, market access, cooperatives, mechanisation and agro-processing, agriculture extension services, and research, in addition to access to financing.
Speaking during the launch of their manifesto, the executive officer of the Uganda National Farmers Federation, Kenneth Katungisa, said there is a need to expedite the implementation of affordable irrigation equipment for farmers that play an important role in transforming food production.
Building the technical capacity of local governments on investment in small irrigation infrastructure, he suggested, would help to develop a sustainable irrigation system.
Regarding access to quality agricultural inputs, Katungisa observed the need to put in place a well-elaborated and articulated agricultural input distribution system that is linked to agricultural extension, agricultural financing, and insurance with strong market linkages.
"UNBS should be mandated to deal with unscrupulous dealers of fake agricultural inputs on the market. The next government should provide adequate supervision of the agricultural inputs, to ensure proper facilities and environment for quality inputs," he said.
Considering market access and co-operatives, Katungisa believes that investment should be made to improve storage and market infrastructure to help preserve the quality of products for marketing and processing, to reduce marketing costs for households.
When it comes to mechanisation and agro-processing, Katungisa said there is a need to sensitise farmers on post-harvest handling technologies, especially with regard to storage using available cost-effective and available technologies.
"This is in order to eliminate post-harvest losses and increase income for farmers, food security, and provision of good quality products for the farmers," he said.
He noted that adopting an extension system that enhances effective service delivery and technologies uptake will help in attaining national development targets, emphasizing that there is a need to respond to the public outcry by establishing clear strategies for offering an extension.
Katungisa said involving farmers in research at different levels, including inception, participation, and sharing of research findings would benefit the farmers, including promoting farmer field schools in the farming communities.
The national coordinator for Uganda Farmers Common Voice platform, Betty Aguti, said as much as research is required by farmers, it is needed in areas that are lacking.
For instance, community solar irrigation and financing, which is still doing badly. Agnes Kirabo, the executive director of Food Rights Alliance, said politicians have overused farmers, but always abandon them after reaching the positions of leadership.
"When talking about smallholder farmers, we mean the farmer who is struck in poverty deep in the village, has been used, yet he helps in providing food on people's tables," she said.
Kirabo said every after five years, farmers point out their needs, emphasizing that politicians need to side with these farmers to give them assurance of what they intend to do for them. "We need everybody to support the farmers to attain balance. When they lose balance, everybody loses the balance," she said.
Patrick Kawere, a farmer, said they have missed out on security fund, yet even the extension workers do not reach them. "They would be many in number, but always complain of fuel to reach us, which is a disservice," he said.
Source: New Vision