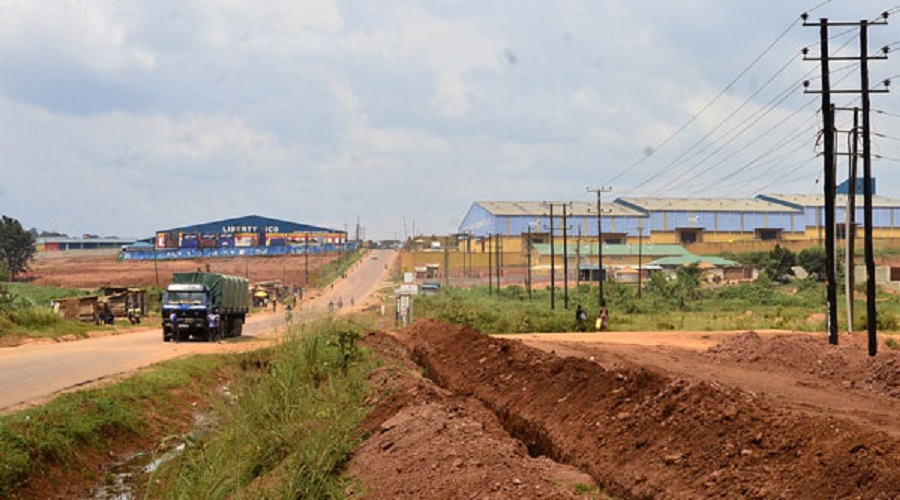 The State Minister for Finance has said a sub-committee on land is sitting tomorrow to decide the fate of 153 investors who acquired plots in Namanve Industrial Park but failed to develop it.
Ms Evelyne Anite yesterday said in an interview that majority of investors who acquired free land from Namanve have failed to develop it.
She said the so-called investors, majority of whom are government officials, have instead become speculators who anticipated to make money off real investors.
"I directed Uganda Investment Authority to code all the land in Namanve and we discovered that most of the land was held by speculators. The land sub-committee is sitting on Tuesday (tomorrow) to decide their fate," she said.
Last Friday, while touring the Coca Cola plant in Namanve with MPs on Finance and National Economy committee, Ms Anite admitted to the Mukono District administration that the Namanve Industrial Park project had been mishandled by big people in government.
"Land was given to speculators who turned out to be big people in government. I have so far kicked out 15 and I have another 40 to kick out because they are holding government at ransom," she said, adding: "If they cannot develop the land, let them return the land to government."
The committee had visited the Mukono-based Coca-Cola Namanve plant for a groundbreaking ceremony for a new bottling plant.
Mukono South MP Johnson Muyanja Senyonga told fellow parliamentarians that in 2,000 when they approached them with a proposal to turn Mukono Municipality into Kampala's industrial town, they gladly offered 2,200 acres of land because they had been promised jobs and revenue for the district but to-date, little is seen.
In 2000, government gazetted the Namanve Industrial Park, allocating free land to investors to establish industries to create jobs and other revenue streams to government. The investors required only proof of having money and assurance that they would develop the land within 18 months, but to date, the place is reverting to a forest reserve, which it once was.
Extracted from DailyMonitor
…