Ugandan NGOs to Government: We shall not succumb to your intimidation…!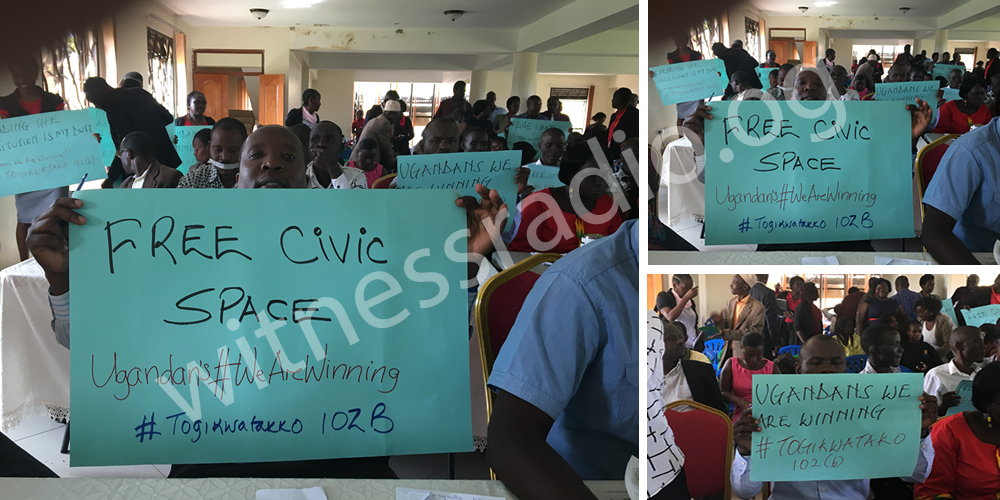 By Witnessradio.org Team 
As Uganda's public institutions continue to face credibility and independence challenges, the ongoing rift between government and civil society organizations is not about to end. The organizations have vowed not to be spectators as government drags the country into anarchy by altering with the constitution.
Human Rights Watch (HRW) is one of several organizations that have accused Uganda's public institutions of facing credibility and independence challenges due to corruption and political interferences among others. https://www.hrw.org/report/2013/10/21/letting-big-fish-swim/failures-prosecute-high-level-corruption-uganda
The stand off between government and NGOs followed a crackdown on the organizations, raiding some and confiscating documents, equipment as well as freezing accounts for two organizations.
Accounts of Action Aid Uganda were frozen and all personal accounts of employees with Great Lakes Institute for Strategic Studies disabled.
Speaking during a joint meeting in Ntinda, the organizations said that this was a scare tool to have them shut up but vowed never to relent.
Irene Ovonji from FIDA says now is the time for Citizens to tell off their leaders not to support the bill that will see article 102[b] of the constitution changed. "We will continue to get closer to people led organizations, the workers, doctors, this is an attack on all the citizens and the country in general"
The organizations resolved to reach out to citizens in all districts with an aim of getting their opinion on the matter. The executive director Action Aid Uganda Arthur Larok confirmed that they will start in the districts represented by MPS in support of the age limit bill. "It is not a bad idea if we started in WestNile and western Uganda where the mover of the age limit bill comes from …" Larok said attracting wild cheers from the audience.
peaking during the same meeting, Human rights lawyer, Nicholas Opio challenged NGOs on compliancy to avoid the risk of attacks. He advised leaders to clear their taxes, register with the relevant authority and also understand laws under which they operate. "Understand the nature of the legal framework under which the sector operates, you know that all NGOS are supposed to register with the financial intelligence authority, how many of you are registered, how many of you pay NSSF for your employees…such gaps expose you" He emphasized.
Meanwhile for Sarah Bireete , this is the time to challenge the NGO Act that cripples their work. She also advised members to be more vigilant, watch one another's backs as well as use modern technology to guard against hackers.
During the same meeting the executive director Great Lakes Institute for Strategic Studies Godbar Tumushabe advised the president to retire peacefully for the a brighter future of the country. "The president is being held hostage by conmen who lie to the president that NGOs are funding the opposition which is not true… If the president retired peacefully and with dignity, he could be a major source of knowledge to Uganda, the region and Africa in general."
This prompted a response from FIDA head Irene Ovoji who said this implied that the president is "Mr.Fix it" which is completely false. "Am sorry Godbar, I don't agree in what you say, the president is not Mr. Fix it all but rather Mr. Spoil it".
The Organizations will now traverse the country seeking citizens' views on the proposed amendment of art
La Via Campesina Call to Action for the 27th UN Climate COP

Year after year, one UN Climate Conference of the Parties (COP) after another, the global climate crisis only worsens. Caused in great part by agribusiness and the destructive capitalist system it fuels, today's crisis is a direct result of an economic system that exploits every form of life without recognizing any limits to nature. Mother Earth's intricate systems and life-sustaining cycles are broken, with the devastating Covid19 pandemic, and the inaccessibility of health care for many, demonstrating just how cruel capitalism can be when it comes to inflicting the pain, suffering and loss, caused by the destruction of nature. Be it in Pakistan, Palestine or Puerto Rico – to name just a few – the once distant threat of "climate change" now comes in wave after wave of "catastrophic weather events" making climate-fueled tragedies an all-too-frequent part of people's daily lives.  From droughts to floods, through wildfires and hurricanes, these extreme manifestations have threatened and even destroyed people's lives and food sovereignty, who are calling for real solutions to limit global warming to 1.5°C. As if that weren't enough, wars, occupations and sanctions are dished out by the power-hungry with little regard for the UN-recognized rights to Food, Health, Peace and Self-Determination, much less the now universal human right to a "clean, healthy and sustainable environment" (UN General Assembly, 2022). In addition, The State of Food Security and Nutrition in the World (SOFI, 2022) reported that the climate vulnerable and extremes underline rising numbers of hungry people, poverty and inequality.
At the UN Framework Convention on Climate Change (UNFCCC) and its annual Climate COPs, transnational corporations (TNCs) use their control over most national governments and multilateral institutions to commodify the crisis, deny fossil fuel capitalism has anything to do with it, and limit any real possibility of transformative change. Though the corporate food system is responsible for more than 50% of all greenhouse gasses (GHGs), the Bayer-Monsanto's of the world offer nothing more than profit-hungry proposals packaged into shameful "net zero" schemes. Instead of a very real, urgent and necessary reduction in emissions – whose main responsibility lies with the elites of historic emitters such as the United States, Europe, Canada and Australia – corporate false solutions provide a free pass to the dominant colonial core while leading a global assault on rural communities, livelihoods and territories. So-called "nature-based solutions" (NBS) such as REDD and REDD+, "soil carbon for offsetting" and other market-based trading schemes, and the corporate takeover of agriculture through patenting, "digitalization", "sustainable intensification" and "climate-smart(ation)" are all big wins for agribusiness but terrible losses for peasants, indigenous peoples, fisherfolk, forest dwellers and others on the frontlines of the global climate crisis. And when the great hoax of "net zero" fails to calm the climate, transnational corporations promise extremely high-risk geoengineering will somehow save the day (or at least their profit margins). This has been the norm at Climate COP after Climate COP, and the 27th Annual Conference of the Parties (COP27) is unlikely to be any different.
Supposedly "Africa's COP", this year's Climate COP is set to take place at the elitist and artificial enclave that is Egypt's Sharm el Sheikh. Far removed from the African and Arab People's steadfast struggles for self-determination, COP27 is leaving very little room for organized communities to speak truth to corporate power. For this reason, among others, many of our sister organizations of the Africa Climate Justice Collective (ACJC) organized the African People's Counter COP demanding real solutions rooted in climate justice, a prioritization of people and the planet, and an end to corporate control of the UNFCCC. These demands are in line with our hard-fought UN Declaration on the Rights of Peasants and Other People Working in Rural Areas (UNDROP):"States shall take all necessary measures to ensure that non-State actors that they are in a position to regulate, such as private individuals and organizations, and transnational corporations and other business enterprises, respect and strengthen the rights of peasants and other people working in rural areas..(and)…take appropriate measures to ensure that peasants and other people working in rural areas enjoy, without discrimination, a safe, clean and healthy environment".
It is precisely because of this context that La Vía Campesina will be at COP27. Delegates from member organizations will make their voices, traditions, experiences and solutions heard. We will continue to promote, practice and uplift Food Sovereignty as the right of peoples to healthy and culturally appropriate food produced through ecologically sound and sustainable methods and the right to define our food and agricultural systems. We will explain once again that peasants through agroecological practices and territories cultivate more than 70% of the food produced worldwide on less than 30% of the arable lands available. We will emphasize that Agroecology is a sustainable path forward based on centuries of experience and accumulated real evidence – it is a  science, a social movement and a lifestyle practised by millions around the world through meaningful work, cooperation, strategy and organization. We will amplify and share UNDROP, an international legal instrument that we helped to create and that defends people's rights over their territories, seeds, waters, forests and that promotes a more sustainable way of being and living. We will stand in Solidarity with all who struggle for collective rights and reiterate the need for "common but differentiated responsibilities" among States – including a vibrant Green Climate Fund free of any International Monetary Fund (IMF) or World Bank (WB) influence, void of all neo-liberal impositions that serve only to further exploit people and the planet, and fully financed through climate reparations for the colonial legacies of the past and present. We stand in solidarity with and support those in the Climate Justice Movement demanding climate just reparations, not simple "climate finance". Finally, we will be in COP27 continuing to expand our arms and shoulders building solidarity, action and common strategy with grassroots organizations, alliances and social movements from around the world fighting for climate and social justice.
While most national governments and multilateral institutions offer capitalist solutions that systematically fail to address the climate crisis,  we, the organized voice of over 200 million peasants, landless workers, indigenous people, pastoralists, fishers, migrant, farmworkers, small and medium-size farmers, rural women, peasant youth and gender-diverse persons of La Via Campesina, in convergence with a diversity of movements for Climate Justice, reiterate here and now our real solutions: FOOD SOVEREIGNTY COOLS THE PLANET ! We will build it with agroecology and peasants' rights to ensure a Just Transition rooted in people's power, ecological and social well being, and solidarity at the local, regional and international context. Together, in struggle, we will win!
Original Source: La Via Campesina
#COP27: HUMAN RIGHTS ADVOCATES URGE PARTIES TO INCREASE RECOGNITION AND PROTECTION OF ENVIRONMENTAL AND LAND DEFENDERS.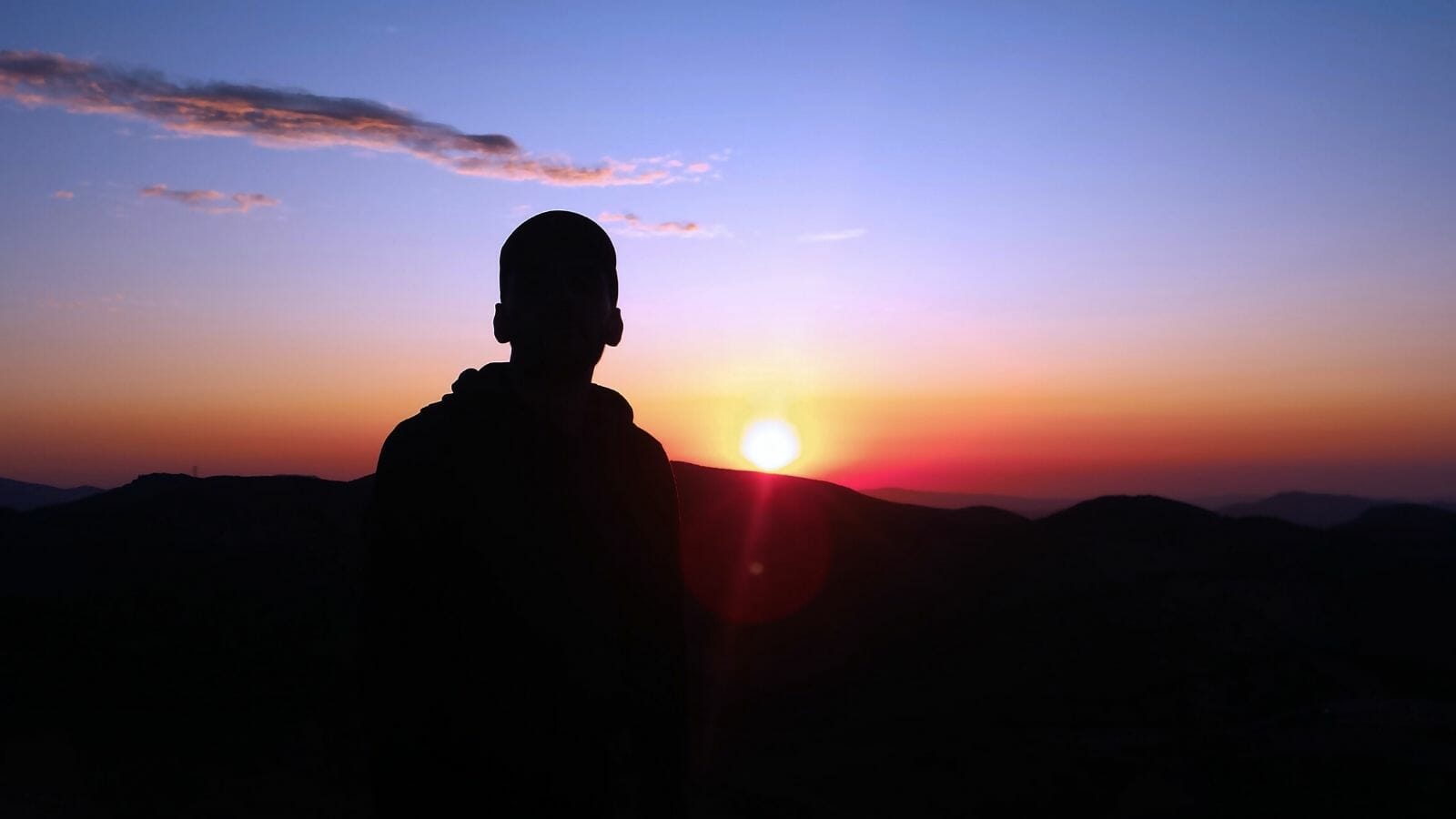 Environmental and land defenders play a critical role in mitigating the effects of climate change, yet they're often subjected to violence, harassment, intimidation, and criminalization for speaking out against land dispossession and climate abuses. Today, the climate justice and human rights organizations EarthRights International, Global Witness, Natural Justice, Sociedad Peruana de Derecho Ambiental (SPDA), CIVICUS, and the International Land Coalition released a set of recommendations for policymakers attending the upcoming COP27 climate conference in Egypt, calling on them to take meaningful steps to protect those on the frontlines of the climate crisis and to enable diverse, safe, and effective participation of civil society observers during COPs.
Recent reports from the Intergovernmental Panel on Climate Change (IPCC) warn that the world has an ever-narrowing window to avoid climate catastrophe. Meanwhile, Indigenous and frontline communities bear the brunt of the world's climate change impacts and are increasingly threatened for speaking out against environmental abuses. Most of these threats relate to land conflicts involving climate-damaging industries – from deforestation by agribusinesses to mining, yet corporate accountability for such harms is lacking. Civil society and Indigenous peoples have also been raising concerns for years about access, participation, and freedom of assembly at UNFCCC meetings. COP27 in Egypt raises additional challenges because of the context of closed civic space in Egypt.
"States have been unable to offer environmental and land defenders the adequate level of protection and guarantees they need to safely exercise their role. Either it is apathy or incapacity, or the intervention of large power schemes, corruption, or organized crime, but States do not advance as needed in the defense of defenders' rights. A higher recognition and incorporation by UNFCCC and COP27 of the role of defenders in facing the climate crisis is crucial to move States towards stronger protection schemes," said Silvana Baldovino, SPDA's Biodiversity and Indigenous Peoples Program Director.
According to Global Witness, on average, one land and environmental defender has been killed every two days since 2012. Civil society experts have also reported an uptick in efforts to criminalize defenders, enact legislation to prevent freedom of assembly, and deter activists with punitive lawsuits such as strategic litigation against public participation (SLAPPs). In September, EarthRights identified 134 cases in the past ten years in the U.S. in which the fossil fuel industry has used SLAPPs and related tactics against its critics.
"All over the world, Indigenous peoples, environmental activists, and other land and environmental defenders are working to address climate change and biodiversity loss," said Shruti Suresh, Strategy Lead – Land and Environmental Defenders Campaign for Global Witness. "Yet they are under attack themselves facing violence, criminalization, and harassment, perpetuated by repressive governments and companies prioritizing profit over human and environmental rights. We urgently need to promote corporate and government accountability in defending the defenders and enable their participation in climate decision-making."
These trends contradict recent international multilateral environmental agreements such as the Escazu Agreement in Latin America and the Caribbean, which came into force in 2021, and the Aarhus Convention in Europe, which recognize the role of environmental defenders in building a just transition and the need to protect them from further harm.
"The Escazu Agreement was the first treaty in the world to include specific obligations for the recognition and protection of environmental defenders," said Natalia Gomez, EarthRights Climate Change Policy Advisor. "However, at the United Nations Framework Convention on Climate Change climate negotiations, there is very little recognition of the central role that environmental and human rights defenders play in the global response to the climate crisis. The upcoming COP27 is a historic opportunity for parties to enhance climate action by advancing the recognition and protection of environmental defenders. We cannot achieve climate justice without protecting those at the frontlines of the crisis."
While reprisals against activists occur worldwide, experts who helped author the analysis agree that parts of Africa are particularly dangerous for environmental and human rights defenders.
"Environmental defenders in Africa have increasingly become the subject of reprisals linked to the increasing appetite for fossil fuels, unsustainable development projects, and conservation initiatives across the region," said Eva Maria Okoth, Senior Program Officer for Natural Justice. "According to Natural Justice's 2021 report on the African Environmental Defenders Emergency Fund, the majority of environmental defenders who were supported by the Fund received multiple threats, including death threats, threats of being arrested, and/or threats of being attacked. The report further established that eviction is the second most prominent threat faced by applicants. Other common risks documented around the world include physical attacks, Strategic Lawsuits Against Public Participation (SLAPP suits), judicial harassment, and emotional and sexual violence."
"Environmental and Land defenders in Africa face a myriad of challenges in their efforts to demand climate action, characterized by violence, repression, harassment, and criminalization," added Audace Kubwimana, Africa Regional Coordinator of the International Land Coalition. "As the climate crisis deteriorates, so does the violence against those protecting our land and environment. Silencing dissenting movements endangers the lives and livelihoods of vulnerable populations and dampens the significant role played by defenders in the context of the climate crisis."
"Environmental, land, and Indigenous rights defenders in Africa are among the communities that are most vulnerable to violence and harassment at the hands of their States. Such impunity continues unabated in many countries, including Cameroon, Nigeria, Kenya, Tanzania, Uganda, and South Africa. States must ensure that environmental, land, and Indigenous defenders suffer no reprisals for legitimate activities to defend the rights of their communities," said Dr. Paul Mulindwa, Civicus' Advocacy and Campaigns Lead for Africa.
"The reprisals faced by land and environmental defenders in the global south, coupled with the increasing threats of climate-induced loss and damage, is an egregious violation of their fundamental human rights and untimely their right to self-determination. It is paramount that defenders, Indigenous peoples, and frontline communities are protected, and their rights expanded and safeguarded from the preparators of reprisals and climate criminals who persistently put profit before people and the environment," concluded Katherine Robinson, Head of Campaigns, Natural Justice.
Recommendations for Parties at COP27: 
Parties must recognize the link between the climate crisis and the growing violence and repression against land and environmental defenders and take meaningful steps to protect the role of defenders in promoting ambition and enhancing climate action.
Ensure a strong and effective Action for Climate Empowerment (ACE) action plan by including the following activities:

Hold an ACE Dialogue on Environmental Human rights defenders, including Indigenous peoples and frontline communities, to identify the obstacles that defenders face when trying to exercise their rights to access information, public participation, and education.

Identify gaps preventing environmental defenders to exercise access to information and participation in climate action through consultation with Indigenous peoples and frontline communities, relevant UN offices, relevant civil society groups, and other key stakeholders.
Provide targeted recommendations for parties, inter-government bodies, and other relevant key stakeholders to take action to increase protection for defenders and enable them to exercise their rights to participate and contribute to decision-making related to climate and environmental matters.
Ensure that human rights experts, Indigenous peoples, environmental and human rights defenders, and representatives of frontline communities can participate in the technical dialogue and roundtables of the Global Stocktake and facilitate and lead some of the discussions.
Address the situation of environmental and land defenders during the Global Stocktake Technical Dialogue and roundtables. The outcomes of the Global Stocktake should offer specific guidance on how parties should increase their ambition to fulfill their human rights obligations. This should include guidelines to protect the rights of land and environmental defenders and guarantee their access to information, public participation, and consultation.
Governments wishing to host COPs should enable the exercise of rights of freedom of association and peaceful assembly and guarantee safe participation by civil society and Indigenous representatives during COPs.
Source: Earth Rights
PROMOTING RESEARCH WITH, FOR AND BY FAMILY FARMERS IN THE FRAMEWORK OF GFAR (GLOBAL FORUM ON AGRICULTURAL RESEARCH AND INNOVATION).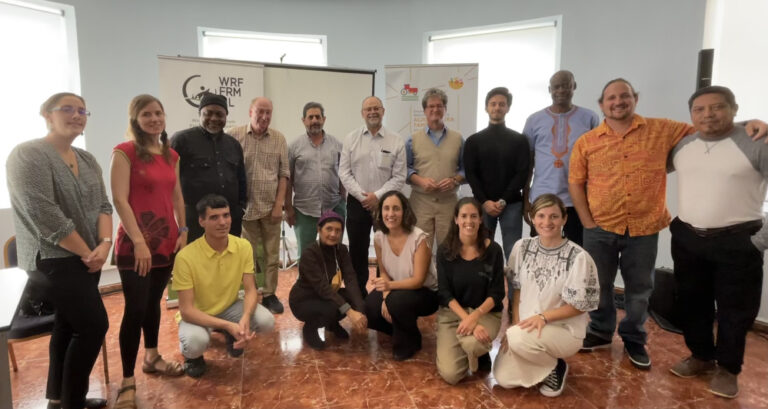 Family farming organisations and research networks that gathered in Derio (Spain) on 4-5 October designed a series of activities to promote that family farming is placed at the centre of research.
For two days, representative family farming organizations from 5 continents such as AFA, COPROFAM, PDRR, PIFON, PROPAC and ESAFF met in the city of Derio, Basque Country, Spain, to design a series of activities to foster greater collaboration between research centres and family farming organisations, promoting what is known as participatory research and co-innovation. The agreed actions will be developed in 2023 in the framework of the Global Forum on Agricultural Research and Innovation (GFAR), a space that brings together 900 actors related to agricultural research.
The actions identified are framed within the framework of the United Nations Decade of Family Farming (UNDFF) and aim to ensure that research and innovation systems are at the service of inclusive and resilient development of family farmers towards the achievement of the SDGs.
During the two days of discussions, a first analysis was presented that identifies some collaborations between various farming organisations and research centres and academia, based on interviews with actors at regional and national level. An analysis of the participation of research centres, innovation and universities in the processes that are being promoted within the framework of the UNDFF was also presented, especially through their participation in the 45 existing National Committees on Family Farming.
The benefit of involving family farming organisations in the governance of research, in establishing long-term partnerships and in co-constructing traditional or innovative solutions, but always adapted to local contexts and needs, was recalled. It was underlined that all agricultural research should focus on generating positive political, technical, social, economic and environmental impact on the livelihoods of family farmers, now and in the future, for the benefit of society as a whole.
The need to advocate for this type of public research by increasing the budgets dedicated to it was underlined. The organisations present emphasised that participatory research needs mutual knowledge and recognition, as well as the collaboration of all stakeholders throughout the research cycle, with special emphasis on ensuring the active and effective participation of family farmers. It is also vital to value the knowledge of all stakeholders, to build capacity and strengthen all participants, and to maximise the impact generated.
This meeting was able to identify good experiences of collaboration between public research centres and farmers' organisations, and even research led by farmers themselves, which will be extensively documented in the coming year. In addition, actions of advocacy and promotion of these approaches will be developed in some regional spaces, ensuring effective collaboration between the research community, donors and family farming organisations throughout the research cycle (analysis/diagnosis of the initial situation, agenda setting and programming, identification of solutions, development, implementation and extension, monitoring and evaluation).
Original Source: Ruralforum.org