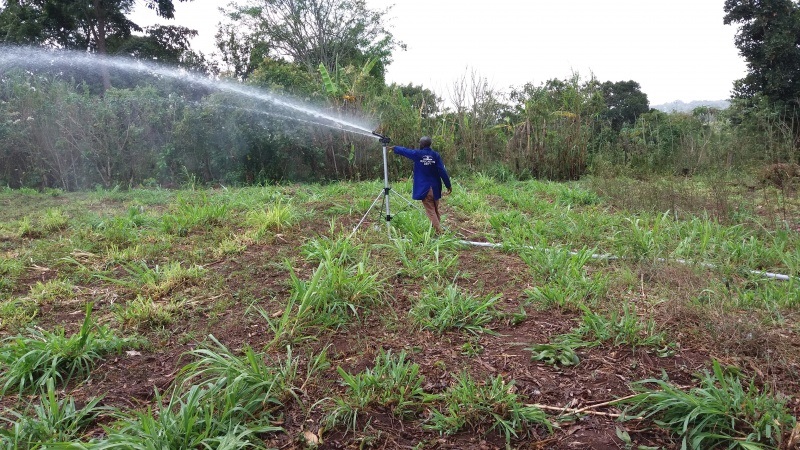 T he Agriculture ministry has said $40m (about Shs148 billion) has been earmarked for the first phase of micro-scale irrigation programme to boost production among small holder farmers.
The ministry said the programme aims at creating 3.75 million acres of land under irrigation across the country.
The sector is currently facing climate change effects such as unreliable rainfall and drought which have hampered crop yields, pasture availability and water shortage .
Mr Ronald Kato Kayizzi, the commissioner of agricultural infrastructure, mechanisation and water for agriculture, on Friday said the first phase will benefit small holder farmers in 40 districts.
"Three thousand farmers have so far expressed interest. The programme supports farmers to purchase and use individual irrigation equipment," Mr Kato said.
He said the programme will help farmers to buy irrigation equipment through a matching grant scheme in which the cost of the equipment is co-financed by the farmer and government, adding that it caps the support to 2.5 acres.
Mr Kato said the 40 districts were selected based on the need for irrigation services, and interest and capability in growing crops of national importance, adding that they are focussing on coffee and horticulture.
"We looked at the market information studies, the coffee road map and areas where there are no irrigation interventions, and the responsiveness of the districts to our call for expression of interest in the programme. Some districts did not respond and others have not yet recruited district agricultural engineers which was pre-requisite," he said.
Mr Kato said farmers who meet the criteria  need to go to district agricultural officer, production officer or extension worker.
"Upon expressing your interest, the officer will come to your farm. We have a mobile application technology for registration. They (officer) will take your details, including acreage and GPS [geographical positioning system] of your farm and that data will automatically trickle to us at the ministry and World Bank," he said.
A document about the programme states that government will pay between 25 per cent and 75 per cent of the total cost of the irrigation equipment, but with a maximum contribution of Shs7.2 million per acre.
Factors
The ministry explained that the cost is dependent on the nature of the farm such as closeness to water source, terrain of the land, soil suitability, acreage to be irrigated, and the varying prices of irrigation equipment.
"This implies that the farmer may pay between Shs2m and Shs8m per acre depending on the nature of the farm and the irrigation equipment that they choose," the document states.
Mr  Kato said other districts will be brought on board next year.
"We are picking information from the districts that are not yet benefitting. We are asking for what farmers want to grow but we are also being guided by the National Development Plan under agro-industrialisation for crops of national priority. But if what the farmer wants to grow makes economic sense, we are going to support [them]," he said.
Beneficiary districts
Amuru, Nwoya, Omoro, Tororo, Kapchorwa, Manafwa, Mbale, Bududa, Sironko, Buikwe, Jinja, Luuka, Iganga, Mayuge, Kayunga and Kamuli. Others are Kibaale, Kyenjojo, Kyegegwa, Kamwenge, Kitagwenda, Ibanda, Bushenyi, Rukungiri, Ntungamo,
Mubende, Sembabule, Kalungu, Bukomansimbi, Lwengo, Masaka, Rakai, Kyotera, Mityana, Butambala, Mpigi, Wakiso, Nakaseke, Luweero and Mukono.
Source: Daily Monitor