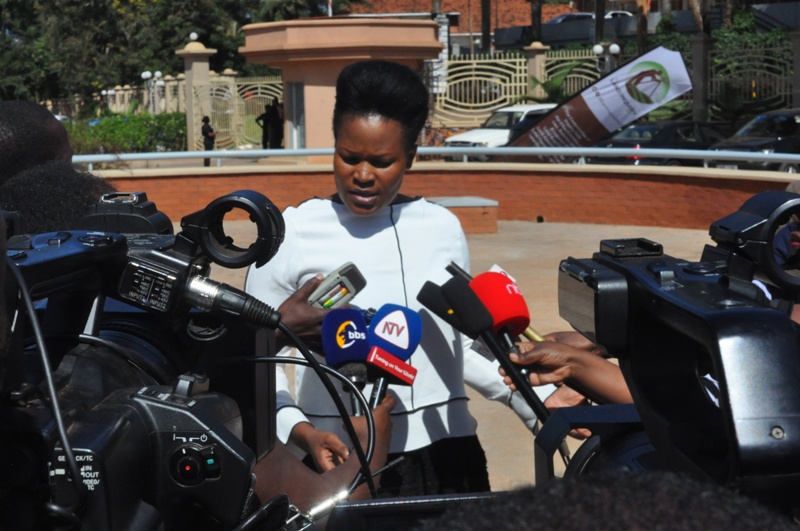 By witnessradio.org
Have you ever imagined a situation where a would-be defender siding with your tormentor to finish you off? Well that is what Idah Nantaba, the former State Minster in charge of lands, told members of the Commission of Inquiry into Land matters in Uganda.
When she appeared before the commission being chaired by Justice Catherine Bamugemereire on May 27th, Nantaba, now the State Minister in charge of ICT and National Guidance pinned police on abetting land disputes that often turn into forceful evictions carried out by land-grabbers.
By law, the police have a cardinal mandate of protecting law and order. To starters, article 212 of the constitution of Uganda stipulates the functions of the police as; protecting life and property, preserve law and order, prevent and detect crime, among others.
POLICE ROLE IN LAND EVICTIONS
According to Nantaba, land evictions being carried out by moneyed individuals and agribusiness companies, are being fuelled by among other government institutions, police officers, who are always deployed surrounding the disputed land so as to intimidate peasants.
"During our operations, we had to work with institutions like police, attorney General, office of RDCs, Administrator General's office, District Land Boards, and many other offices, but we realized that one of the drivers of land disputes is the involvement of the institutions that are supposed to be helping in executing the mandates that are enshrined in the land-related laws." Nantaba said.
She added that "Police for instance, we realized that it abets and aids the evictions… I will give a scenario where in Kayunga, one landlord who acquired land in 2008, was registered on a title through fraudulent means."
1 PERSON AGAINST A COMMUNITY
Nantaba said that one day, hundreds of people and most importantly, bona fide occupants of the land in Kayunga District woke up on astonishing situation whereby one powerful man, whose identity she didn't reveal, wanted them off the land that they had occupied for the last couple of decades.
The community members were distraught. But with scores of armed police officials, surrounding the disputed land, even stiff resistance to the eviction by the community, could not help the situation.
"This land was occupied by more than 1,000 people and he swings in with police escorted by the army, started assaulting these tenants who are lawful occupants," Nantaba explained, "those who were resisting the eviction were arrested, dragged to courts of law, criminal cases were preferred against them instead of civil cases."
In detailing her testimony, Nantaba explained that people were imprisoned on trumped up charges saying that "someone is accused of stealing goats, hitting cows that had been brought to eat people's crops, demolished and burned people's houses and up to now, some are even still in prison after more than seven years and I would want to escort this commission to these prisons and see them."
But intriguingly, the peasants' cases would dramatically change to be "aggravated robbery!"
But this kind of charges against peasants in Kayunga, worries Nantaba because to her knowledge, all the victims have never got to know how to touch a gun.
"We tried to rescue these people, but many of them are still in prison because they were charged with aggravated robbery," Nantaba said, "A man who has never touched a gun, is charged with aggravated robbery?"
They had been imprisoned even before Nantaba became a state Minister for lands for five years, meaning that they have been behind the bars for more than seven years now.
Aggravated robbery means, the robber was armed with a deadly weapon such as a gun, had an accomplice, or actually inflicted serious bodily harm on the victim.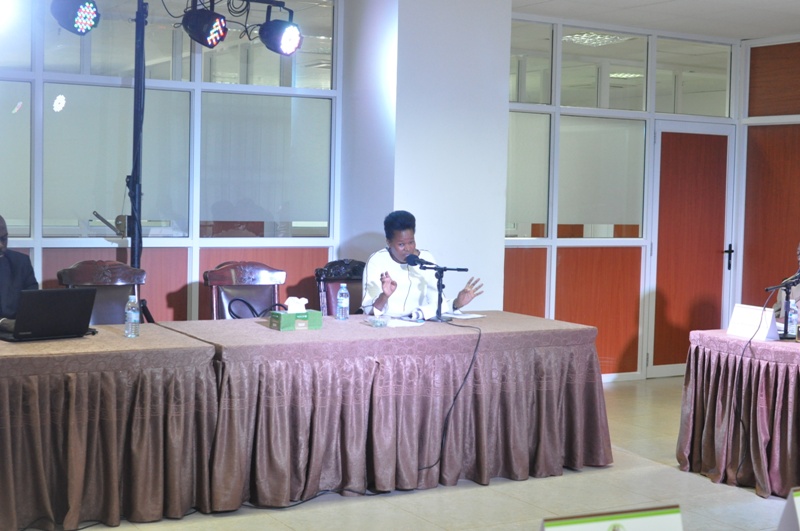 To worsen the situation, Nantaba said that even if this particular forceful eviction was successful, the claimant's title on the contested land was still in a process of being awarded.
"But the man was saying that he is the owner of the disputed land yet the true landlord with a genuine title was there. The masquerader took the case to court but evictions were taking place at the same time," Nantaba narrated.
DESPERATELY FLEE 
With armed police surrounding the disputed land, on top of ongoing trumped-up charges in courts, there was nothing that hundreds of peasants who lost their land could do, except stand by and watch helplessly as their property was claimed for development and desperately fleeing it for nowhere thereafter.
"So, when others are thrown in courts and imprisoned, the rest on the ground are intimidated and they end up packing bags and leave. So, the aggressiveness and involvement of police in aiding these land grabbers fuels land disputes." Nantaba said.
Such cases of imprisoning victims of land grabbing by grabbers are not limited to Kayunga, but they are also common in Mubende district with many of the victims languishing for no genuine crimes.
LEADERS RESPONSIBLE
Nantaba, also accused fellow leaders in various government agencies of conniving with RDCs, top people in government or sometimes, picking bribes.
She confessed that, "Some of us, leaders in connivance with the office of the RDCs [Resident District Commissioners], sometimes, we also side with other big people in government and sometimes, we are bribed."
"I saw bribes coming to me where I was being told to take a certain amount and shut up. So, you either shut up by bribe, or you fear the person who is evicting people because of his position in the army, police or in government…" Nantaba added.
One of the causes, according to Nantaba is "ignorance" of the land law vis-à-vis their rights, thus giving grabbers leeway to deprive peasants of their land.